Varkey Foundation Challenge Fund includes grant to help train every UK teacher to support pupils with mental health problems
A project to provide every UK teacher with a grounding in understanding mental health issues so they can spot problems early and help troubled pupils is one of four programmes to be awarded a share of a US $200,000 fund announced today at the Global Education and Skills Forum (GESF) 2017.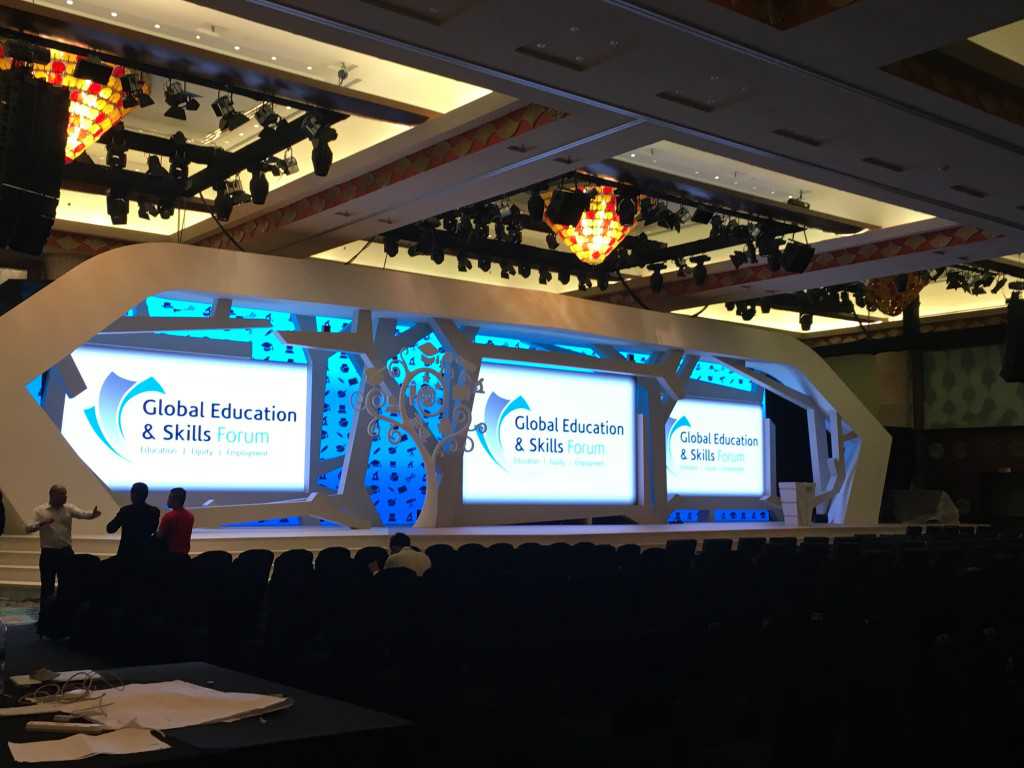 A project to provide every UK teacher with a grounding in understanding mental health issues so they can spot problems early and help troubled pupils is one of four programmes to be awarded a share of a US $200,000 fund announced today at the Global Education and Skills Forum (GESF) 2017.
The awards under the Varkey Foundation Challenge Fund – which aims to support education projects that have the potential to achieve significant lasting impact – also include grants for programmes in Uganda, Slovakia and the Middle East.
The award to Invincible Me, a UK children's mental health charity, comes after a survey published in January 2017 by the Department for Education found fewer than two in five teachers believed they could get help for pupils' mental health problems.
One in four people in the UK will suffer from a mental health issue at some point in their lives, with mental illness often starting in childhood.
The Challenge Fund award will support the design and implementation of personal and professional development resources to help teachers work more effectively with the children in their care. It will help them increase their skills and ability to support children with complex emotional needs, help pupils build up their own resilience and also fund tools and techniques to manage teachers' own wellbeing.
The other projects receiving grants are:
Teach for Uganda, which recruits promising university graduates to teach in under-served communities and schools in Kamira in Luwero District, central Uganda, which will benefit an estimated 4,500 students beginning in the 2018 academic year;
Komensky institute (Slovakia), to help establish a teacher training programme that encourages independent thought, creativity, and seeks to inspire a society which uses critical reflection and create an inspirational space for pedagogical leaders of Slovakia;
National Teacher Prizes in the Arab World and Eastern Europe, a grant to the Arab Campaign for the Education of All (ACEA), led by the Teacher Creativity Center, to help pilot National Teacher Prizes in 15 Middle Eastern and East European countries (Iraq, Palestine, Egypt, Jordan, Lebanon, Sudan, Somalia, Tunisia, Morocco, Yemen, Sudan, Mauritania, Georgia, Albania and Armenia).
Sunny Varkey, founder of the Varkey Foundation, said:
"The aim of the Challenge Fund is to support innovative early-stage programmes which have the potential for far-reaching impact and scaleability.
"The projects receiving funding are deserving recipients and support the Varkey Foundation's vision for every child to have the right to a stimulating learning environment and a great teacher that supports their full potential."
Amy Shocker, Executive Director of Invincible Me, said:
"We are so grateful to the Varkey Foundation for this award, which will enable Invincible Me to start on what we hope will be a long and meaningful journey working with teachers and schools to bring about a profound transformation in the way we support children's mental health.
"I can't imagine being a teacher today and not having any understanding of common mental health issues. Teachers today cannot just walk into their classroom and teach their lessons; they need to do what they can to ensure their students are in an optimal position to learn, and that means addressing their wellbeing on an ongoing basis."
The grants will be implemented from April for a maximum of one year. This is the second tranche of awards under the fund, after four projects received a share of US $200,000 last year.
As well as receiving funding from the Varkey Foundation, some of the 2016 and 2017 grantees under the Challenge Fund will be participating in a 'Dragons' Den-style' event at GESF by making face-to-face funding 'pitches' to potential investors.
NIOS celebrates 33rd Foundation Day
Dr. Subhas Sarkar addresses the 33rd Foundation Day Celebrations of NIOS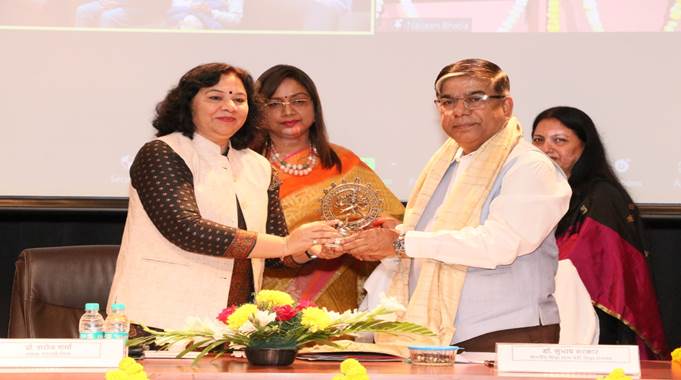 Union Minister of State for Education, Dr. Subhas Sarkar addressed the 33rd Foundation Day Celebrations of NIOS as the Chief Guest.
The function was attended by senior officials of the Ministry of Education, Chairpersons of educational institutions, Heads of Departments, officers, and staff of NIOS. Prof. Naval Kishore Ambasht, former Chairman, of NIOS and Pro-Vice Chancellor, of the Central University of Haryana, Prof. Sushma Yadav graced the occasion.
Dr. Subhas Sarkar in his address appreciated the various programmes and schemes of NIOS and said that NIOS is lighting the lamp of knowledge all over the world. Talking about the Azadi Ka Amrit Mahotsav, he mentioned that today's children will be young people in the age group of 30-40 years on the completion of 100 years of independence and will be responsible for building our nation.
He said that the Ministry of Education has entrusted NIOS with several responsibilities such as developing inclusive education resources, expanding the open and distance education system in states/UTs, translating all courses into more languages as required, creating Indian Knowledge Tradition based courses and propagating Indian culture by translating them into major foreign languages. He also praised the programmes of NIOS enrolling 10 crore adults under 'Basic Literacy Assessment', training of in-service teachers, Gender Green Project, and training in Yoga. He said that Indian Sign Language as a subject at the secondary level has been acknowledged on national and international platforms. He described the launch of an e-library called 'DEEP' by NIOS as a big step forward.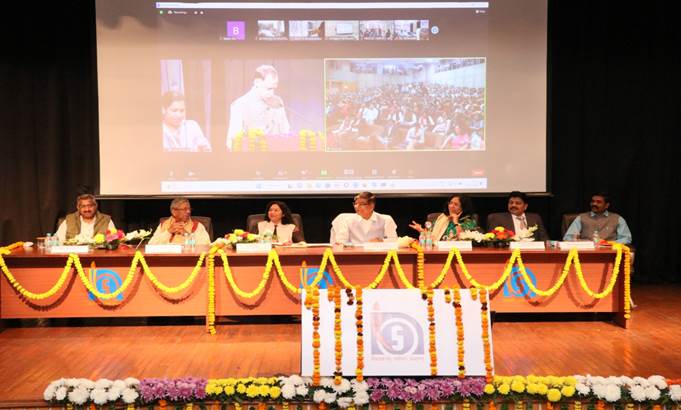 Prof. Saroj Sharma spoke about the journey of 33 years of NIOS and highlighted the special achievements. She said that NIOS is one of the two National Boards of Education under the Ministry of Education, which provides school education through Open and Distance Learning (ODL) for secondary, senior secondary, and vocational education. She elaborated on the role of NIOS in the field of education, efforts being made by NIOS for the successful implementation of the New Education Policy, Virtual Open School, Digital Library (DEEP), NEPIA Project, MoU with Ministry of Defence for Agniveer Project, setting up of Mukta Kaushal Kendras and subjects offered under Indian knowledge Tradition.
It was also conveyed by her that a curriculum called 'Aarambhika' is being developed by NIOS for catering to the Indian Diaspora.
A documentary based on the journey of 33 years of educational endeavours of NIOS was presented on the occasion. In this documentary, 'All England Badminton winner Pullela Gopichand said that most of the players in his badminton academy are getting an education from NIOS.
NIOS alumni, Ms. Niranjana and Vinod Kumar Chaudhary were also felicitated on the occasion. Shri Vinod Kumar said that only due to his education in NIOS, he was able to get the credit of making the Guinness Book of World Records 10 times (8 in Typing and 2 in sports). A proud learner of NIOS, Ms. Niranjana is a successful ventriloquist. Prof. N. K. Ambasht, former Chairman, NIOS said that in this age of technology, innovations must lead to developing 'standalone' courses for the Indian Diaspora, to achieve the goals of the National Education Policy- 2020. Pro-Vice Chancellor, Prof. Sushma Yadav said that the role of NIOS increases in the light of New Education Policy. NIOS has such potential that the institute will be able to achieve the ambitious goals of National Education Policy 2020 in the coming years.
The half-yearly magazine of NIOS 'Pragyan' was released by Dr. Subhas Sarkar on this occasion.