Vice President calls for equitable and people-centred sustainable development
Inaugurating the International Day for Biological Diversity (IDB) celebrations, in Chennai, the Vice President said Biodiversity is fundamental to the survival of the human race.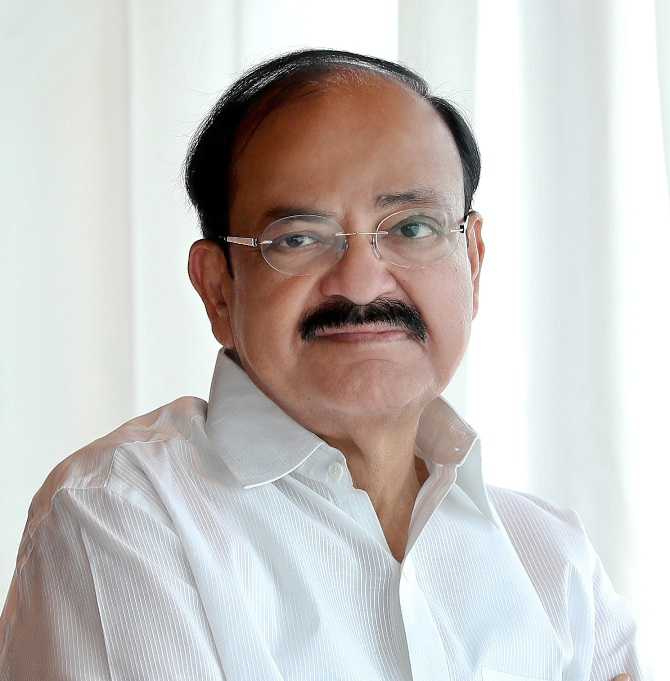 The Vice President of India, Shri M. Venkaiah Naidu has called for achieving sustainable development that is equitable and people-centred and stressed the need for efficient and frugal use of natural resources.
Inaugurating the International Day for Biological Diversity (IDB) celebrations, in Chennai, the Vice President said Biodiversity is fundamental to the survival of the human race and said that man must re-establish the link with nature, as did the ancients in India centuries ago, and take from earth and the environment only so much "as we can replenish".
Observing that sustainable development mandates the efficient and frugal use of available natural resources including biodiversity, the Vice President said "a grave challenge we face today is the destruction of forests and the loss of species".
Expressing his concern over the loss of trees at an unbelievable pace due to deforestation, urbanization, industrialization, and pollution, Shri Naidu said India's forest cover stands at 21% against global standard of 33.3%. India has lost over 1.6 million hectare of tree cover between 2001 and 2018, according to a new study released by the World Resources Institute (WRI), Shri Naidu added.
Lamenting that the symbiotic relationship of man with nature was being threatened as societies develop, the Vice President warned that any damage to environment would put the well-being of future generations in peril. He also pointed out that the current consumption patterns especially in the industrialized world are unsustainable as they put enormous pressure on natural resources.
The Vice President also spoke of the need to secure international cooperation in fields ranging from sustainable agriculture and food security to health and sustainable development to urban resilience and adaptation, to climate change and disaster risk reduction.
Stating that India is one of the oldest civilizations in the world, Shri Naidu said that the concern for environment was an innate aspect of the Indian psyche and faith, reflected in religious practices, folklore, art and culture permeating every aspect of the daily lives of the people.
The Vice President also pointed out that India had a long cultural tradition of frugality and simple living in harmony with nature and that all great religions which have traversed in our country have preached the unity of humankind with nature. He also stressed the need for inclusive growth and achieving home-grown food security, while ensuring sustainable development.
Shri Naidu commended the convention for rightly acknowledging that poverty eradication is the first and over-riding priority for developing countries and said that while giving practical shape and content to any internationally agreed architecture, care must be taken to allow each country to develop according to its own national needs, priorities and circumstances, while ensuring the harmonization of development with conservation.
Earlier in the day, the Vice President flagged off the 'Tree Ambulance' initiative, a campaign to save trees. The Tree Ambulance has been conceived, designed, fabricated and equipped to provide first aid treatment to trees, aid tree plantation, assist the shifting of trees, carry out seed ball distribution etc.
Shri Naidu said that out of the box solutions such as the Tree Ambulance, coupled with community participation, can go a long way in conserving and increasing our green cover and applauded Shri K. Abdul Ghani and Shri Suresh for their efforts in setting up the Tree Ambulance.
The Vice President opined that the theme for this year's IDB Celebrations, 'Our Biodiversity, Our Food, Our Health' was very topical. He emphasized that the Indian way of life dictated eating seasonal and locally available food. He said that our traditional food systems were healthier and much more balanced from the nutrition point of view. 'Millet-based meals consumed extensively in rural areas all over India are extremely nutrient rich', he added.
Shri Naidu expressed deep concern regarding the homogenization of food habits and increased dependence on a handful of crops, resulting in a rapid decline of agro-biodiversity. 'As much as 80% of food supply is based on a few crops such as rice, wheat, maize and millets. The loss of diversity in diets is directly linked to life-style diseases as well', he warned.
The Additional Secretary, Ministry of Environment, Forest and Climate Change, Shri A.K. Jain, the Additional Chief Secretary, Govt. of Tamil Nadu, Shri Hans Raj Verma, the Principal Secretary, Govt. of Tamil Nadu, Shri Shambhu Kallolikar, the Secretary, National Biodiversity Authority, Dr. Purvaja Ramachandran and other dignitaries were present at the occasion.
ASER2022 – The 'Asar (impact)' of the Pandemic
The ASER report shows the 'asar (impact)' of the pandemic and years of neglect of early years education.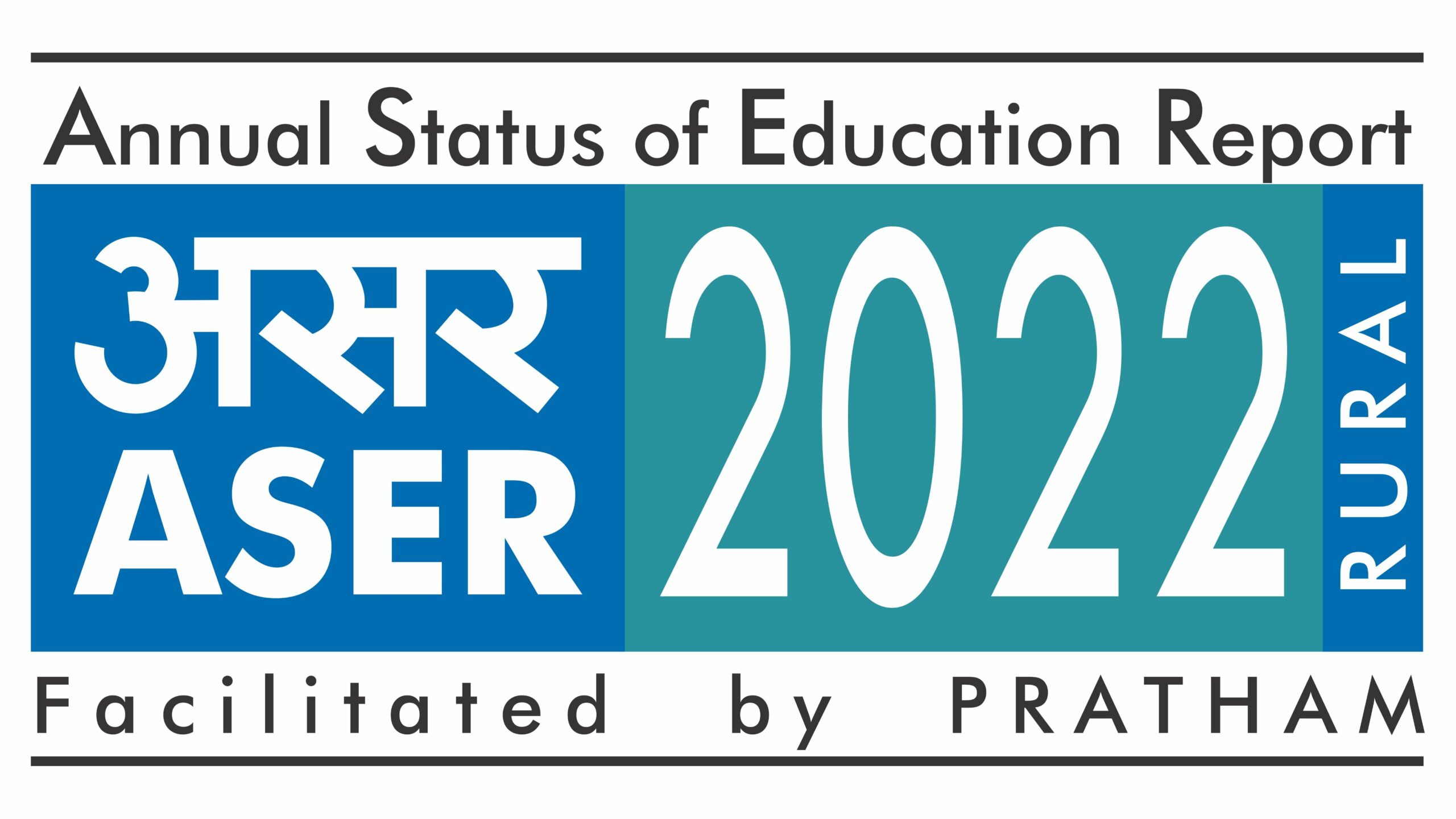 The ASER a very comprehensive report on education outcomes in government schools is out and as usual, the press is lamenting the fact of how children of grade 4 cannot do division or how children of grade 2 cannot read!
Well, what most journalists, parents, and policymakers do not understand is that till the foundation is weak, the building will always have cracks and be structurally unsound!
And that is exactly what is the problem with education in our country, which hopefully will now be rectified with NEP 2020 and NCF 2022.
Of course, children in grade 4 cannot do division, because these children were not taught numeracy skills in their early years. Of course, they cannot read in grade 2 because they were not given foundational literacy in their early years.
But let's focus on the positives in the report, page 27 talks about the early years, it states the following-
  The new education policy and its foundational stage emphasis– The impetus for integrating preschool and school education took another giant step forward with the release of the National Education Policy, or NEP, in 2020. This new policy did three things simultaneously: it acknowledged the vital importance of early childhood education, elevated it to the status of school education, and integrated it into the continuum of educational opportunities offered to children. It did this by envisioning age 3-8 as a single integrated 'foundational' stage in a child's education, consisting of 3 years of pre-primary education and the first two years of primary school. This stage would offer a continuum of access, to be provided by expanding and strengthening the existing network of standalone AWCs, co-located AWCs, and pre-primary classes in schools; as well as a continuum of learning opportunities, to be achieved by developing a new curricular and pedagogical framework for the foundational stage.
  Enrolment of 3- and 4-year-olds increased – Many observers expected that after remaining closed for such a long period, children and their families would find it difficult to return to school, resulting in higher dropout rates and lower enrolments in educational institutions. An important finding that emerges for all age groups, including the youngest learners, is that this is far from the case.
  Shift from private to government, especially in early years-ASER 2022 enrolment data shows a shift from private to government institutions at all levels of schooling, unsurprising given the loss of livelihoods and financial distress experienced by households during the pandemic as well as the reported closure of many low-cost private schools. This pattern is visible among young children as well.
  Stress on the appropriate age of entry to grade 1-Major national policy documents – the Right to Education Act (2009), the Early Childhood Care and Education policy (2013), and the National Education Policy (2020) all reiterate that children should enter Std I of primary school at age 6. However, on the ground, institutional guidelines for what 5-year-olds can do vary both by the state as well as by type of institution. For example, ICDS Anganwadis offer preschool education to children in the 3-6 age group, while many state governments allow children to enter Std I at age 5. These ambiguities have resulted in 5-year-old children being enrolled in many different forms and levels of educational provision
It is clear from the above that if the focus, as defined in the NEP 2020, is given on the early years, 3-6 years then the learning foundation will be strengthened, and to do that all states need to do the following-
Uniform age of entry to grade 1 and nursery– Ensure that the age of entry to grade 1 is 6 and above and not 5. Sadly most of the states take children at age 5 in grade 1 and that robs them of a strong foundation in ECE and Foundational Literacy and Numeracy.
Ensure that Anganwadis are linked with the schools, so that transition is smoother both in settling and curriculum, this is clearly envisioned, planned, and detailed in the NEP 2020 with Balvatika and the new 5+3+3+4 age breakup, where 3 years of preprimary and 2 years of primary are clubbed together. But only 23 states have accepted the NEP 2020!
Train the teachers– Presently the Anganwadi teachers do not get training about ECE, they are involved in care, nutrition, health, election, and many other duties. The NEP 2020 has given a plan for teacher training too and it will soon be implemented. With trained teachers, children will learn in developmentally appropriate ways and then the ASER report would have more positives to celebrate.
ASER is always a wake-up call to our governments, SCERT, and policy makers, it's time that we wake up and implement the right age, curriculum, and teacher training in the early years to become a country that invests in its littlest citizens.
The author is Dr. Swati Popat Vats, a child rights activist with over 33 years of experience in early years education and research. She serves as President of Early Childhood Association and Association for Primary Education and Research. She leads over 500 preschools of Podar Education Network that are completely in line with NCF 2022 and FLN goals.