We must transform our students from being job seekers to job creators: Vice President
Our education system should focus upon our traditional knowledge, crafts and arts;
says Vice President of India, Shr M. Venkaiah Naidu.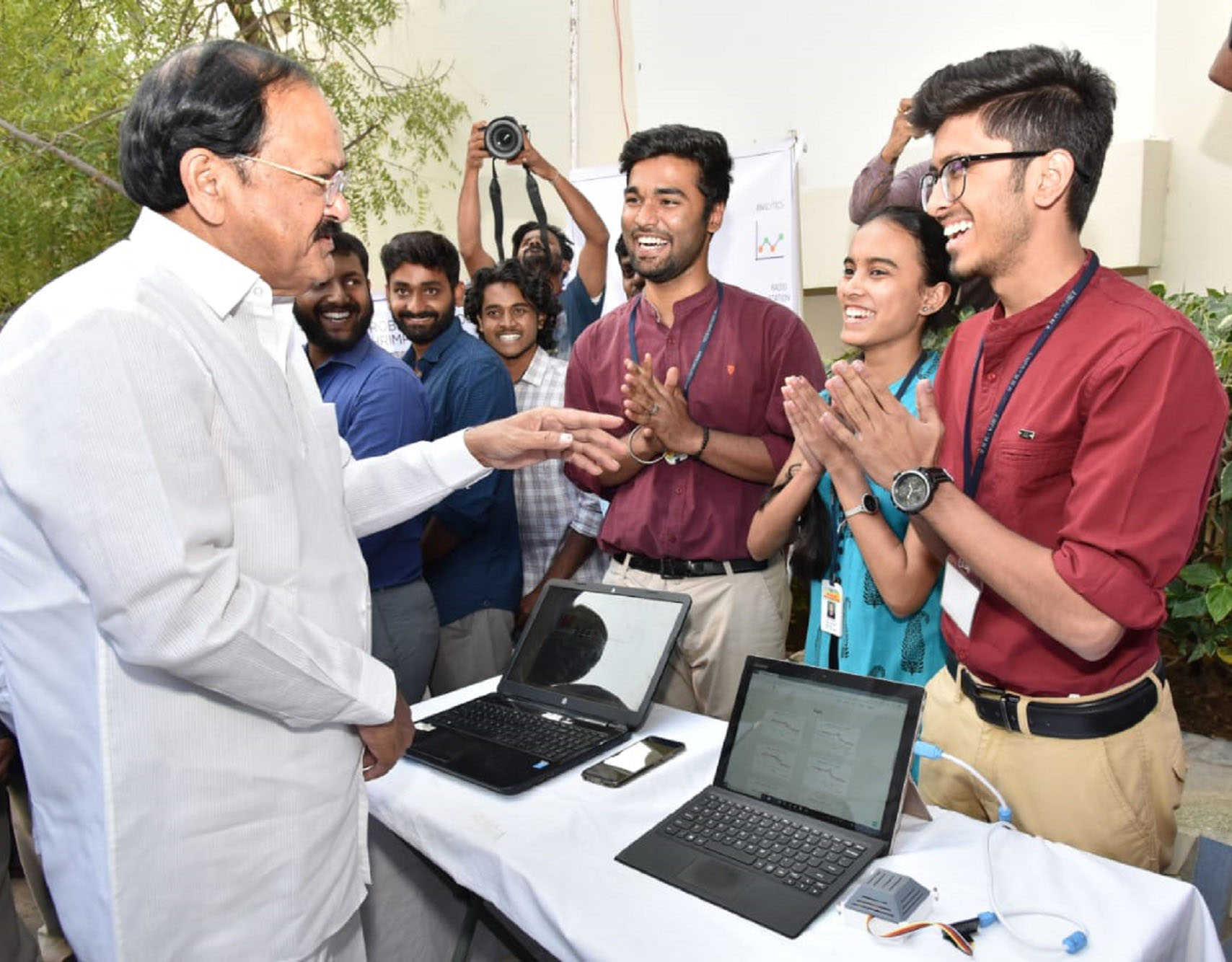 'We can transform our students from being job seekers to job creators by building the proper ecosystem for imparting skill-based training in every higher educational institution', the Vice President of India, Shri M. Venkaiah Naidu has said. He was addressing the students of the Dr. D. Rama Naidu Vignana Jyothi Institute of Rural Development and the members of the Vignana Jyothi Society, in Hyderabad today.
Shri Naidu applauded the initiatives of the Vignana Jyothi Society formed by a group of selfless philanthropic entrepreneurs for establishing a string of educational institutions, which have grown into centres of excellence over the years.
Sharing his thoughts on education, the Vice President said that an ideal educational institution must focus on making a student into a holistic individuals by equipping them to face the challenges of life with equanimity and stability. He advised educational institutions to employ counsellors to provide support and guidance to students during challenging times.
Shri Naidu opined that education must lay the foundation for developing a society that is strongly grounded in morals, ethics and value systems. He suggested that there a need to revamp our education system to improve standards and impart world class learning. He lamented that none of our Indian universities figured in top ranking global institutions.
The Vice President also said that education should make students think innovatively and come out with bright, out-of-box solutions to overcome challenges. He advised that our education system should also focus on our traditional crafts, arts and the way we preserve and protect local varieties of seeds.
Highlighting the urgent need to bridge the urban rural divide in terms of education, Shri Naidu lamented that rural youth had limited access to quality educational programmes. 'Access to education to all levels is essential for inclusive growth', he added.
Shri Naidu called for greater synergy between the private, public and co-operative sectors in creating more avenues for skilled jobs in the villages. He reasoned that this would strengthen food security and improve the living conditions of rural people.
Terming the Dr. D. Rama Naidu Vignana Institute of Rural Development located in Medak District as a unique initiative, the Vice President proposed that all state governments should have such institutions of excellence that provide training and skilling to farmers and others hailing from rural areas.
He opined that such Institutes could play a vital role in building rural economy that is self sustainable and inclusive, while creating the eco-system for generating jobs based on local needs.
Expressing concern over lack of focus on rural upliftment needs as a result of which unplanned expansion of urban slums was happening, the Vice President urged policy-makers, planners, and civil society to adopt a conscious, pronounced bias towards rural development.
Shri Naidu said that agriculture should be made profitable and sustainable by encouraging farmers to diversify into allied activities such as beekeeping, poultry, horticulture, sericulture, and dairy. He also emphasized upon the need to focus on food processing in view of the huge potential the sector has to improving agrarian economy, raise farm incomes, reduce wastages, ensure value addition, promote crop diversification and generate employment opportunities and export earnings.
Outlining the major challenges faced by agriculture such as declining productivity, diminishing and degrading natural resources, fragmented land holdings, unprecedented climate change etc, Shri Naidu said that these challenges need to be tackled on a war footing through structural changes and policy interventions from the Union Government and State Governments.
The Home Minister of Telangana, Shri Mohammad Mahmood Ali and other dignitaries were present on the occasion.
Education for Girls
Department of School Education and Literacy (DoSEL), Ministry of Education is implementing 'Samagra Shiksha', for universalization of quality education throughout the country in coordination with the States and UTs.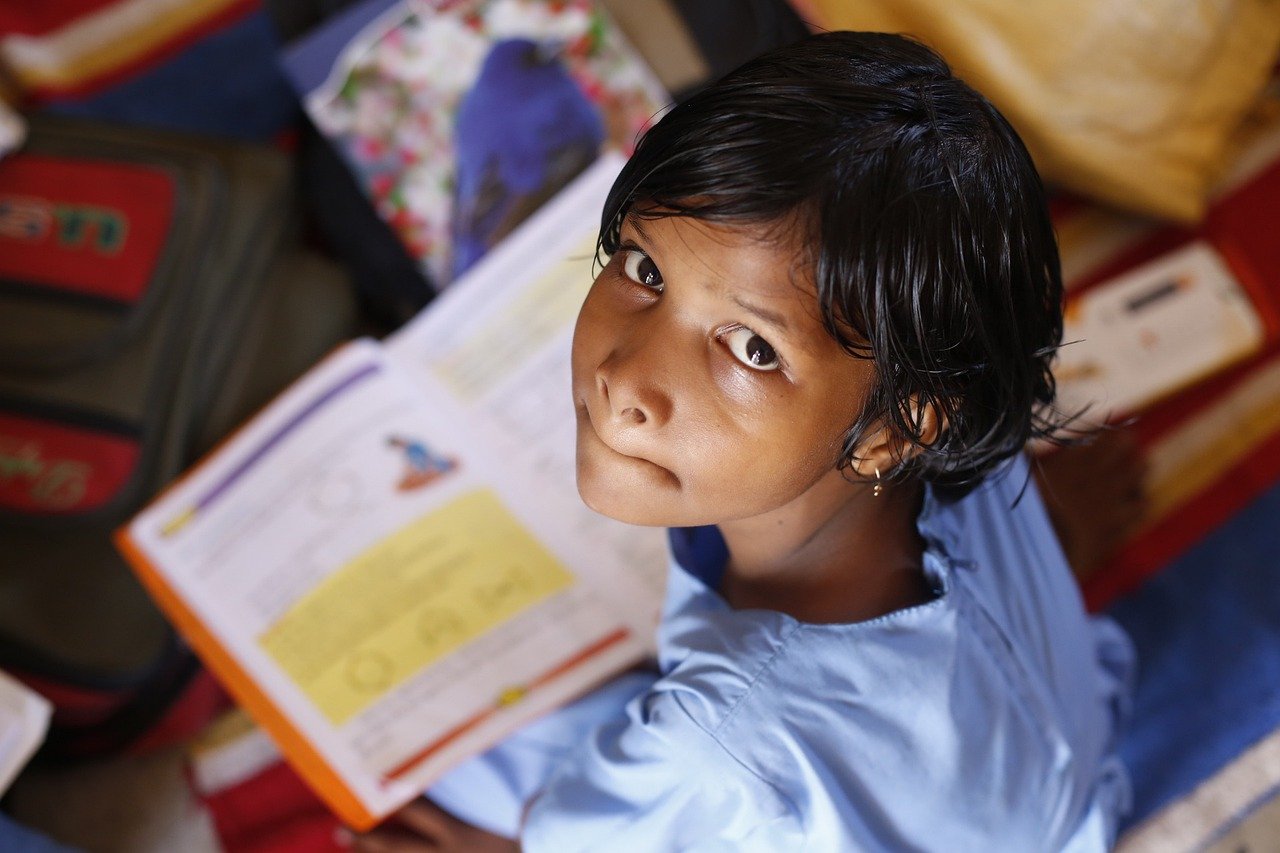 Education is a subject in the concurrent list of the Constitution and the majority of schools are under the jurisdiction of the State Government. Department of School Education and Literacy (DoSEL), Ministry of Education is implementing a centrally sponsored Integrated Scheme for School Education 'Samagra Shiksha', effective from 2018-19, for universalization of quality education throughout the country in coordination with the States and UTs. Bridging gender and social category gaps at all levels of school education is one of the major objectives of the Samagra Shiksha. From the year 2018-19 to 2020-21, the Drop-out rate of girls at the Secondary level decreased from 17.03% to 13.7%, Gross Enrolment Ratio (GER) at the secondary level increased from 76.93 to 79.45, and GER at the higher secondary level has increased from 50.84 to 54.65. (Source: UDISE+).
Under Samagra Shiksha, there is a provision for gender-segregated toilets in all schools. As per UDISE+ 2020-21, 97.45% of Government schools have gender-segregated toilets. Also, there is a provision of a Composite School Grant which may be used for annual maintenance and repair of existing school buildings, toilets, and other facilities to upkeep the infrastructure in good condition.
School Health Programme, under Ayushman Bharat which is a joint collaborative initiative of the Ministry of Health and Family Welfare and DoSEL, Ministry of Education, a module on 'Growing up Healthy' has been incorporated, which interalia includes information on physical challenges during adolescence and attaining puberty.
The National Council of Educational Research and Training (NCERT) is implementing the Adolescence Education Programme (AEP) as part of the National Population Education Project (NPEP). One of the learning outcomes of AEP is to make the learners aware of the concerns of adolescence, i.e. process of growing up during adolescence, and to inculcate in them a positive attitude regarding these concerns.
Additionally, vide a joint letter of Secretary, DoSEL, and Secretary, Ministry of Jal Shakti dated 08.03.2022, the states have been advised to utilize funds earmarked for Menstrual Hygiene Management (MHM) and management of menstrual waste under the Swachh Bharat Mission (Gramin) Phase-II at the village level, for installation or maintenance of incinerators in schools having girls from classes VI to XII and for creating awareness on MHM among adolescent girls and in the society in general.
Moreover, all States and UTs have been requested to take necessary steps to create awareness amongst adolescent girls in schools about the safe usage and the benefits of Sanitary Napkins. It has also been communicated that subsidized sanitary napkins are available at the Jan Aushadi Kendras set up by the Ministry of Chemical and Fertilisers, Government of India.
Under Samagra Shiksha, there is a provision of Kasturba Gandhi Balika Vidyalayas (KGBVs) in the Educationally Backward Blocks, which are residential schools for girls belonging to disadvantaged groups such as SC, ST, OBC, Minority, and Below Poverty Line (BPL). KGBVs were functional for classes 6th to 8th under the erstwhile Sarva Shiksha Abhiyan. Under Samagra Shiksha, a provision has been made to upgrade/converge the KGBVs with girls hostels to cover girls up to classes 10th (Type II) and 12th (Type III) to reduce dropout and enhance enrolment of girls at Secondary and Higher Secondary levels. In KGBVs, specific skill training is imparted to provide need-based vocational education to girls.
Further, Special State Specific Projects for varied interventions under equity are emphasized for enhancing access, retention, and quality of girls by promoting enrolment drives, retention and motivation camps, gender sensitization modules, etc. Financial Support is also being provided under State Specific projects as per the allocation of flexi funds under quality to the state subject to viable proposals received from the respective State and UTs. Such projects include Life Skills, Awareness programmes, Incinerators, Sanitary Pad Vending Machines etc.
Moreover, Samagra Shiksha aims at integrating Vocational Education with general academic education in all Secondary/Senior Secondary schools including KGBVs; enhancing the Employability and Entrepreneurial abilities of the students, providing exposure to working environment; and generating awareness amongst students about various career options so as to enable them to make a choice in accordance with their aptitude, competence, and aspirations.
The information was given by the Minister of State for Education, Smt. Annpurna Devi in a written reply in the Lok Sabha on 1st August 2022.