What does 'respect' mean for infants and toddlers in early childhood centres?
From inviting infants to engage and waiting for their approval prior to interacting with them to interpreting children's intentions by peacefully observing them, Toni Christie explores how respect is the most significant aspect of care and education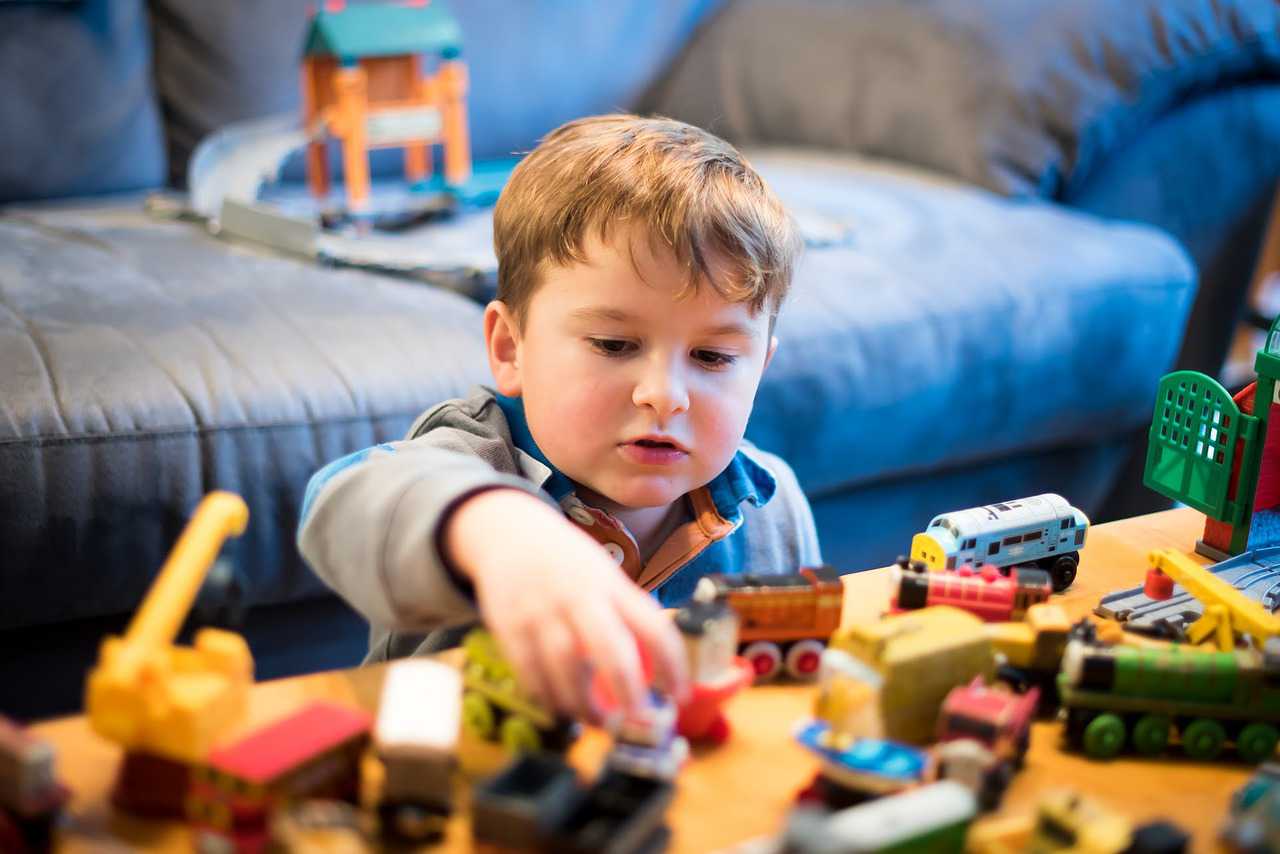 Respect is the most significant aspect of care and education with infants and toddlers in centre-based care. Defined as 'treating with consideration', respect was the over-arching feature underpinning the values and actions of teachers in a recent research project undertaken in a New Zealand infant and toddler centre. The overall aim of the study was to explore these practices for the benefit of other practitioners wanting to emulate a similar environment.
Introduction
This article is based on the findings from my master's thesis completed in 2010. I undertook a qualitative case study that investigated the practices of primary care, freedom of children's movement to enhance their physical capabilities, and respect for children's confidence and competence.
The case study centre caters for twenty children under two years of age and is open from 7.30am until 6pm Monday to Friday. The ratio is 1:4 with a centre manager who works on the floor but outside of the ratio. The centre is divided into three distinct areas; the infant room, the toddler room and an outdoor area. There are eight infants with two teachers in the infant room and twelve toddlers with three teachers in the toddler room. My research was conducted in the infant room and the teaching staff observed and interviewed for the research were the two infant teachers and the centre manager.
Observation data was gathered by non-participant pen and paper observations and video recording. Documentation records such as ERO reports, prospectus information, children's individual discovery projects, wall displays, newsletters and information for parents were useful in triangulating data generated by observations and teacher interviews as well as a parent focus group interview. A thematic coding of observational and interview data was used to interpret and analyse the data.
Teachers at the case study centre engaged in ways that would suggest they accept each person as an individual with rights and freedoms. Teachers invited children to engage with them, and no action would be initiated for or with a child without his or her agreement. This agreement was shown through the children's cues and gestures, to which the teachers were all highly attuned. Teachers slowed their pace intentionally and offered children choices in their care and education. Close observation of the children by the teachers enhanced their ability to interpret individual children's needs and wants. The teachers would then offer support for children rather than intervene unnecessarily
Ethics of care
The ethics of care discourse provided an important background to my study. The notions of empathy and respect at the heart of the 'ethics of care' discourse are prevalent in the feminist moral theory literature (Goldstein, 1998; Dahlberg & Moss, 2005; Noddings, 1984; Tronto, 1993). The general premise of the ethics of care debate is that "caring is not something you are, but rather something you engage in, something you do" (Goldstein, 1998, p. 247). The word 'care', as it pertains to teaching, is often linked to feelings, personality traits, or a person's temperament. However, Goldstein argues, this simplistic view of care obscures the "complexity and intellectual challenge of work with young children" (p. 245).
Noddings (1984) is in agreement with Goldstein and states: "Caring involves stepping out of one's own personal frame of reference and into the other's" (p. 24). Noddings calls this motivational shift of putting aside your own choices, preferences, ideas, and really receiving another person as "motivational displacement" (p. 24). This shift "compels the one-caring to give primacy, even if momentarily, to the goals and needs of the cared-for" (Goldstein, 1998, p. 246). This motivational displacement coupled with peaceful observation (see later section) will lead the one caring to support the one cared for in a manner most suited to the cared for. For example, a teacher may believe that a child has no need or use for a security toy, but in reading the gestures and cues of the infant (peaceful observation) may offer the infant their security toy against their own beliefs (motivational displacement).
Teachers invite children to engage
Interactions with children at the case study centre would most often begin with some form of invitation to interact by the teacher. Usually this would take the form of a verbal invitation accompanied by outstretched open hands with palms facing up. After this initial verbal and physical invitation, the caregiver would wait for a response. The response time from the child varied. The one constant in this sequence of events was that nothing happened until the child agreed:
Interaction between Kea [teacher] and Charlotte [infant]
(All participants' names are pseudonyms.)
"Would you like a nappy change?" she says the words and offers opened arms and hands.
When Charlotte doesn't react Kea says "I'll wait until you are ready."
[Adding] "You let me know when you are ready" Charlotte thought for about 30 seconds and then bum-shuffled, waving her hands over to Kea who scooped her into her waiting open hands and arms and took her for a nappy change.
(Observation data transcribed from video)
In this exchange the child is offered the choice and therefore holds the power over when her nappy is changed. This was very typical of the interactions at the case study centre. A teacher would initiate with a verbal invitation, always accompanied by open hands held out as a gesture of invitation. Then the teacher would wait for the child's assent which would usually be a physical sign such as tipping forwards into the open arms or putting their hands up to be carried or moving closer to be picked up.
An invitation and explanation is a simple matter of respect. This can be understood in another scenario: for example, imagine being asked, being heard, and holding the power yourself in matters affecting your physical well-being. For most adults this is accepted as a basic human right. Now imagine someone physically lifting or interfering with you in any way to which you have not consented. In the second instance, when you were not invited or consulted, the experience is one of powerlessness. You might feel more like an object rather than a human being with individual thoughts, opinions, freedoms and rights!
Unhurried time
In order to give infants unhurried time, teachers themselves have to make a commitment to slow down and be emotionally 'present' with infants (Kovach & Da Ros-Voseles, 2008). The following is an example of how teachers were unhurried in their interactions with infants at the case study centre:
When Tui comes back to the nursery Kea has been cuddling Max and Tui heats his bottle. She gently removes his jersey. This is a slow process and she talks to him about how she is moving his body. Tui takes Max and the bottle through to the sleep room. Tui cuddles Max as she feeds him his bottle. Ben is not yet asleep and he calls out when Max makes some sounds prior to his bottle coming. Max stops to have a look at the moving stars and Tui waits patiently until he wants his bottle again. She tries again but Max moves his head indicating he has had enough… "OK shall we put you to bed then?" She puts Max into his bed and strokes his head. She hums along with the music that is playing and Max makes little snuffling sleepy noises while she hums. He plays with her hand which is not stroking his head. Ben lets out some sounds and Max makes a small complaint. Not enough for Tui to take him out of bed. Max yawns and Tui rubs his chest gently. Max experiments with sounds and Ben joins in a little bit. Now Tui is rubbing his chest gently with one hand and his head with the other. Max' eyes close and Tui stays with him a while longer continuing to rub his chest. When she is sure he's asleep she gently removes her hand from his chest and fluidly secures the side of his cot and removes herself from his cot. She sits listening to Ben for a while: I think she is deciding whether she should allow him to see her as till this point though he has heard her he hasn't seen her. He holds his hands out to Tui to indicate that he needs her. She picks him up and suggests they go and change his nappy. (Observation data transcribed from video)
The observation above is evidence of the teacher's commitment to slowing her pace and providing valuable, uninterrupted, quality time and attention to the infant. When she does this she demonstrates her ability to empathise with the infant and understand from his perspective what the experience of going to sleep at the centre must feel like.
One parent at the focus group interview described a workshop (run by the teachers at the case study centre) where she and her husband, along with other partners present, had to feed each other:
We were role playing and one was the child and the other the adult and we had to role play the scenario where they are rushing the child. Her partner was feeding her yoghurt and talking on his cell phone at the same time and wasn't allowing her the time to swallow. She said by the end of it she was covered in yoghurt and really angry but the exercise taught her a great lesson about following the child's lead for when they are ready and how long they might need to swallow. Also, she was annoyed about him talking on the cell phone instead of paying attention to her.
(Janine: parent focus group interview)
Another aspect of unhurried time is the conscious decision that teachers have made to move slowly and fluidly in the infant room. They move as though they do not want to disturb anything. On several occasions I observed teachers moving slowly and softly, with small, quiet, and fluid movements. When asked about this in the teacher interviews they would explain their intention is to reinforce the idea that this is the children's space and teachers do not want to do anything that will disturb that slow, peaceful space and pace.
This practice of taking adequate time deepens teachers' awareness and knowledge of each child, sensed by their behaviour, body language and expressions. In the case above, the cues suggested Max might be a bit tired. Talking to him about tiredness and suggesting a sleep allowed the child to be the decision maker in the process.
My research indicated that when teachers give their time they show value for the person with whom they are engaged. When we rush an interaction we run the risk of leaving the person with whom we are interacting feeling unsatisfied and undervalued by the experience. Each child will have his or her own rhythm and pace. Respectful practice involves stepping out of personal rhythm and pace and adjusting to that of the infant. For adults generally this is going to mean slowing down a great deal in order to observe and interpret needs, invite children to engage, wait for their response and then engage in the interaction at the child's pace.
Choices are offered
On several occasions I observed teachers offering children choices and one of the most common was to offer children a choice in the colour of the bib they wanted to wear for a mealtime. This was something that happened prior to every meal time and was part of a sequenced routine for children. Wearing a bib indicated that they would have their meal next. I noticed that the action of choosing a bib aided children's ability to wait for a turn.
At mealtimes there were always choices for food prepared by the cook so teachers could cater to children's individual tastes. Also choices about when children were hungry and wanted to eat were decided by the child. Teachers would offer food and if it was not accepted they would put it away to offer later.
Teachers at the case study centre felt that offering children choices was an essential element of their philosophy and practices. Below are examples of the Centre manager's opinion on the subject of choices:
It is important to offer children choices. You know especially infants – they don't get a lot of choice about anything really. So offering them a choice in anything that involves them gives the power over to them. They can see and feel how powerful they are in decisions which directly affect their wellbeing (Huia: teacher interview).
It is important to talk to them about what is going to happen next and giving them the opportunity to respond and be a willing participant. By giving children choices (particularly infants who are often overlooked in this area), they will soon get the idea that their opinion is valued (Huia: teacher interview).
Offering choices and inviting children to engage are both important parts of the programme provided at the case study centre. In both of these aspects the teachers consider it essential that they wait for a response. Suskind (1985, cited in Petrie & Owen, 2005, p. 144) calls this time between teacher invitation and child response ". This is another important aspect of offering choices which links to the concept of unhurried time. When a choice is offered, teachers need to allow time for a response (and this may take longer than expected in 'adult time'), and then react according to the wishes of the child. I agree with Brumbaugh (2008) who sums up why it is important to offer children choices succinctly: "When educators trust children to make choices concerning their daily events and activities, they not only create a sense of autonomy, but also an environment of respect" (p. 175).
Peaceful observation
My findings indicate that through subtle signs and gestures in the presence of sensitive, attuned observers, even the youngest child can express his or her opinion and therefore have his or her human rights upheld (United Nations Committee on the Rights of the Child, 2003).
It is through observation that teachers learn what the child wants, needs, likes, dislikes and also what they are capable of and what their emerging capabilities are. This peaceful observation enables teachers to go further than just feeling empathy. They go beyond "what would I want if I were her?" to actually consider "what does she want?" An example was when Kea put away a child's pacifier because she had thought she did not need it:
The child didn't complain but looked anxious so Kea gave it back and said "Do you feel you need that?" Liv put it down beside her and continued to explore without it.
In the example above, Kea felt Liv had no need or use for the pacifier but by paying close attention to the emotions of the child who did not complain but simply looked anxious, was able to interpret the desires of the child. The ethics of care discourse (Goldstein, 1998; Noddings, 1984) would suggest that peaceful observation led Kea to give Liv the pacifier against her own better judgment (motivational displacement) because the ethics of care involve respecting another person enough to understand what they might actually want as opposed to what you think they might want.
This same ideology explains why I observed teachers over-riding the guidelines of free movement on occasion at the case study centre. Even though teachers believed strongly in the idea of natural motor progression and un-aided motor development, they would pick up a child who became upset lying on his back, or help him roll back onto his back if he was upset on his tummy, or prop a child to sit if this was a practice they were more used to from home. By paying close attention or engaging in attentive, receptive engrossment (Goldstein, 1998) the teacher displaces her own motivation and acts as the child wants, as opposed to the teacher's own perception of what the child wants.
This ability to really see from the perspective of another requires close attention on the part of the teacher. I have labeled it peaceful observation as neither teacher nor child is making any demands of the other.
Teachers support rather than intervene
The teachers at the case study centre all felt very strongly that support rather than intervention was a mark of respect for the child. They felt that adults generally try to do too much for children and this can have a damaging effect on the child's perception of themselves as confident and competent learners. The following were some of the comments from the teacher interviews:
Our infants are exposed to an environment that respects them for who they are, their wairua (spirit) is nurtured, honoured and celebrated. Our programme encourages our babies to feel secure and safe to make independent choices in all areas of their learning and development. I believe this teaches them a positive and healthy self-image and, ultimately and optimistically, a healthy world view (Tui: teacher interview).
I think respecting children's confidence and competence provides them with the mana (self-esteem) that comes with working through feelings and emotions. When infants are allowed time and support to work through feelings like frustration they learn to self-regulate, collect themselves and focus. They also learn to trust and feel emotionally secure if they need that extra hand from someone else. Knowing when to lend that hand is really important. Children are capable of so much more than people often give them credit for (Tui: teacher interview).
[We believe in] giving children the freedom, and encouraging them to become confident explorers. Being there to support, but not interfere as they figure things out, for example how to use their own bodies to get to where they want to go in their own time (Huia: teacher interview).
Brownlee (2009) talks about "a baby's sacred quest for competence" (p. 4) and discusses why trusting children and waiting and watching is far more beneficial to the child than rushing in to 'save' or 'rescue' them. When a child learns to master anything on his or her own there is a sense of power and competence that no amount of watching an adult do it for them could possibly hope to emulate.
A team approach is an important element
In the same way that it has been shown that teachers show respect for children they also demonstrate it amongst themselves. The teachers developed some sound strategies for ensuring they have a shared understanding of what it is to be respectful of each other. The team contract created by the current teaching team at the case study centre is a good example. This contract is a document the teachers developed together by brainstorming everything that each felt was important. Everything in the contract had to be agreed to by all the parties and this has given the teachers a shared understanding of respectful behaviour. Most importantly, because it was worked out together, each of the team has ownership of the ideas the contract contains.
Summary
Actions demonstrating respect include: developing nurturing relationships, predictability, empathy, considering the child as a capable and equal human being, being fully 'present' and undertaking peaceful observations to respond sensitively. Respect involves intentional caring or an ethic of care where the teacher is intentionally able to displace her own motivation in order to truly understand the needs and wishes of the child. When teachers invite children to engage, and wait for their agreement prior to engaging, infants are afforded control over their situation.
Teachers show respect for infants with their practice in early childhood centres by:
Recognising that infants need to develop a strong and reciprocal relationship with at least one other person in the environment and implementing a primary caregiver system to cater for that primary need.
Inviting infants to engage and waiting for their approval prior to interacting with them.
Interpreting children's intentions by peacefully observing them and paying close attention to their body language, cues and gestures.
Recognising that infants may prefer an unhurried approach to their individual care routines, learning and development, for example, being flexible and responding according to the needs and rhythms of the infants as opposed to working by the clock.
Offering infants choices about what is to happen for them and waiting for a response to the choices that are offered.
Being available to the infant and supporting them in their learning, but resisting the urge to intervene unnecessarily in their problem-solving efforts and mastery of their own physical development.
Recognising the need for a strong philosophy and deep level of respect for children, families and the whole team at the centre.
The teachers at the case study centre have a vision about how their centre should feel and what experiences will be like for infants and toddlers who attend. The most important part of realising this vision is that every one of the teaching team shares the vision. Part of the philosophy with children is that teachers trust them to be confident and competent learners but the first level of trust necessary within the environment is amongst all of the adults who are participating.
​Brownlee, P. (2009).Ego and the baby, or why your colleagues huff and puff when you trust infants.In Yeah baby! 2009: A collection of articles for teachers and parents of infants and toddlers.(pp. 4-5).Wellington, New Zealand: Childspace Early Childhood Institute.
Brumbaugh, E. (2008).DAP in ECE: Respect.Kappa Delta Pi Record. 44(4), 70- 175.
Dahlberg, G., & Moss, P. (2005).What ethics?In G. Dahlberg & P. Moss (Eds.), Ethics and politics in early childhood education (pp. 64-85).London, England:Routledge.
Goldstein, L. (1998).More than gentle smiles and warm hugs:Applying the ethic of care to early childhood education.Journal of Research in Childhood Education. 12 (2), 244-256.
Hammond, R. (2009).Respecting babies: A new look at Magda Gerber's RIE approach. Washington, DC:Zero to Three .
Kovach, B., & Da Ros-Voseles, D. (2008) Being with babies:Understanding and responding to the infants in your care.Silver Spring, MD:Gryphon House.
Noddings, N. (1984). Caring.Berkeley, CA: University of California Press.
Petrie, S., & Owen, S. (2005). Authentic relationships in group care for infants and toddlers – Resources for infant educarers (RIE) principles into practice.Philadelphia, PA:Jessica Kingsley.
Tronto, J. (1993). Moral boundaries:A political argument for an ethic of care.New York, NY:Routledge.
United Nations Committee on the Rights of the Child. (2003, October). Concluding observations of the Committee on the Rights of the Child: New Zealand. (UN Doc. CRC/C/15/Add.216).Geneva, Italy: Author.
About the Author:
Toni Christie is the Director of Childspace Early Childhood Institute in Wellington, New Zealand. She holds a Master's degree in Education and her research interests include infants and toddlers, environment design, nature education and leadership. Toni enjoys her many roles as Director, author, editor, marriage celebrant, speaker, musician, wife and mother.​
From Testing to Learning: Redesigning Assessments for Student Success
The re-designed assessment policy is the need of the hour due to the great number of factors or alternatives it presents for assessment.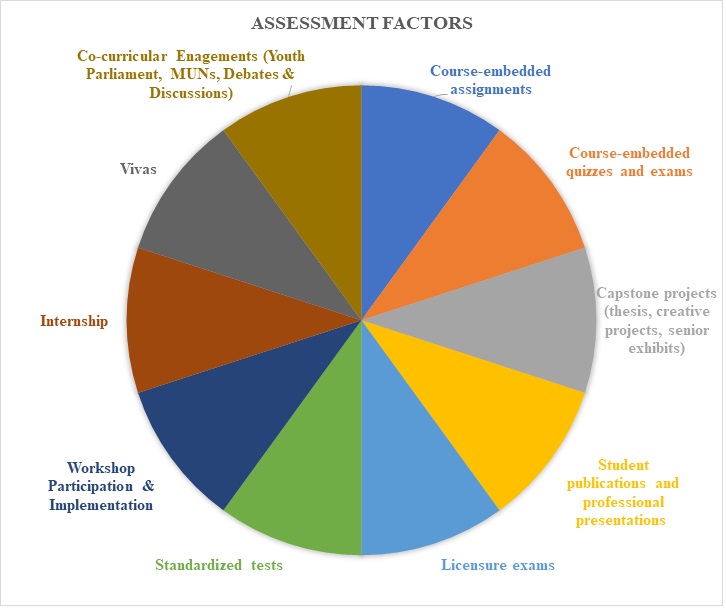 A plethora of activities, ranging from standardized examinations to writing an article or working on a group project, could be used for educational assessment. This assessment may be period or probable on the completion of the syllabus, conducted mainly to assess the knowledge, skill, and disposition of students on the subject or content taught by the teacher. The article examines whether there is a need to re-design assessments or not. Further, it explores the ambit of models for implementation and benefits sort by re-designing assessments.
Need for Re-Designing Assessment
The education assessment system in India dates back to the British colonial era when standardized tests were introduced to evaluate students' academic performance. This system was further enhanced after India gained independence in 1947, with the establishment of various boards and councils responsible for conducting examinations and issuing certificates.
Today, India has a complex education assessment system that includes board examinations at the secondary (class X) and senior secondary (class XII) levels, entrance examinations for higher education, such as engineering and medical colleges, and national-level tests like JEE, NEET, and UGC NET. Additionally, there are state-level exams for admission to state universities and professional courses.
In recent years, there have been several efforts to reform the education assessment system in India, particularly with the introduction of continuous and comprehensive evaluation at the school level. The focus has shifted from rote learning and memorization to assessing students' conceptual understanding and analytical skills. However, the system still faces many challenges, including exam-centric teaching practices, high-stakes testing, and a lack of standardization and transparency.
Some educators and policymakers argue that the current assessment methods are outdated and fail to capture the breadth and depth of student learning. They also argue that the focus on high-stakes standardized tests leaves little room for creativity, critical thinking, and other essential skills. Thus, there is a growing demand for alternative assessment methods that can more accurately measure students' knowledge and skills in various areas. These alternative methods may include project-based assessments, portfolios, oral presentations, and peer evaluations. On the other hand, some argue that traditional assessment methods are still essential and effective, especially in providing a standardized basis for measuring student achievement and identifying areas for improvement.
The crucial narrative underlies the fact that we as educators must equip our students with the necessary skill, knowledge, and abilities before their graduation in such a way that they become self-reliant and prepared for industry-based dynamics & requirements.
Benefits from Re-designing Assessment
Possible benefits that can be achieved by redesigning education assessment in India:
Better Learning Outcomes: By redesigning education assessment, it is possible to incorporate newer pedagogies and techniques which are more effective in promoting deep and meaningful learning. This will lead to the better academic performance of the students.
Reduced Exam Stress: Currently, the education system in India is highly exam-oriented, resulting in high levels of stress among students. Redesigning assessments will reduce the anxiety that arises due to long periods of study with a focus on rote learning.
Improved Teacher Training: With the redesign of education assessment, teachers will need to implement newer teaching methodologies requiring continuous teacher training across all levels of the education system.
Greater Focus on Holistic Development: Education assessments that assess various dimensions of a student's development- cognitive, social, emotional, etc. – will help in developing a more holistic approach to education that promotes the overall growth and development of the student.
More Efficient Evaluation: Newer assessment techniques such as adaptive testing or automated assessment will allow more efficient and accurate evaluation of student performance compared to traditional, pen-and-paper testing.
Alignment with the Industry: Redesigned assessments can be aligned with industry expectations, leading to higher employability of students post-graduation.
Improving Education Equity: By assessing each student's individual potential and performance, educators can identify underperforming students and devise strategies for their improvement, thus reducing educational inequity in the country.
Overall, redesigning education assessment would benefit not only the students and teachers but also the educational system as a whole, leading to better outcomes and progress in the long term.
Educational institutions all around the world envisage and plan for the holistic development of students, the re-designing of assessments along with the focus on long-term projects contribute to comprehensive development in the following stakeholders:
Students: An assessment based on the aforementioned factors paves a way for attaining clarity towards choosing a profession as students can better understand the practical aspect of each field. It helps them to acquire the requisite skill set applicable to a specific profession whilst aligning & improving their current knowledge & abilities. Technological involvement is an essential imperative in the modern world which becomes a key factor of the assessment process as it equips students with innovative thought processes & problem-solving approaches. For instance, a student who wishes to pursue Management or Business Administration after school must also be assessed on Microsoft Excel or Presentation. When students get acquainted with pragmatic situations they are overset to embark on the possible solutions this ultimately adds to higher confidence & commandability in young individuals. Furthermore, various activities forming part of the assessment catalyze greater associations within the industry.
Teachers: With the redesigning of assessment policies within the framework of schools teachers will be required to continuously develop themselves to ensure deeper insights into subjects. There will arise a need to correlate with multiple activities prevalent in diverse fields with respect to the subject matter, which further leads to the development of mentoring relationships among students and teachers. Furthermore, the teaching pedagogy would have to encompass various innovative and creative approaches toward the learning process making the teachers technologically updated.
Institution: For any institution upon its foundation creating a culture becomes essential similarly a redesigned framework of assessment involves various aspects of collaboration. For instance, an institution can collaborate on a service project with another institution. Further various academic organizations form Memorandums of Association or Understanding with different industrial organizations, for instance, the culinary club at school can develop an MOU with Restaurant for providing internship experience to its interested students. The students enjoy the learning process and outcomes turn out to be quite outstanding compared to traditional assessment adding to the goodwill of the institution. Lastly, a healthy and thriving atmosphere of learning & assessing attracts national as well as global attention thus increasing the accreditations and recognition of an academic institution. For instance, a good number of schools in India excel in innovative inventions & development, these inventions could possibly be patented or recognized by various governmental departments.
Nation: When assessments are designed to deal with theoretical as well as non-theoretical aspects they contribute to the creation of life skills & soft skills in students ultimately leading to the holistic development of young individuals. Practical assessment requires practical solutions where students take steps towards self-sufficiency and self-employment. These students during their learning hours get acquainted with tasks related to adversity or risk management which indeed is a quality that all individuals in society must learn & master. These little steps practiced, taught, and assessed in schools build citizens with high cognitive & logical abilities. Ultimately schools are a pathway to the world, when schools collaborate and associate, a chain of collaborative efforts gets set up throughout the economy and society, and students act as the most important resource for the growth & development of any nation.
Conclusion
Take a view from the eagle's eye and witness the outcomes of the traditional assessment system compared to that of the Re-Designed assessment system which is composed of a number of activities including up to a certain limit the pen and paper assessment approach as well. Uniquely the re-designed assessment policy is the need of the hour due to the great number of factors or alternatives it presents for assessment. Multiple factors are the key to recognizing student potential in different fields, in this way, the young potential is not discarded or set aside simply on the notion that a student has failed or lacks in one means of assessment. A popular quote as follows sums up the argument in favor of multiple assessments, being – "Everyone is a genius, but if you judge a fish by its ability to climb a tree, it will live its whole life believing that it is stupid." Further, a re-designed structure for assessment benefits not only students but teachers, parents, academic and industry institutions, and the country as well.
Author – Sushma Bhadauria, Founder Principal, CLC International School, Sikar, Rajasthan