What happens when government schools fail?
The Karawal Nagar School educates 7000 students in 3 shifts and has an average pass ratio of approximately 15%. Most students study outside in the courtyard. What has gone wrong with this school with an all round blame game between the parents, teachers and the officials.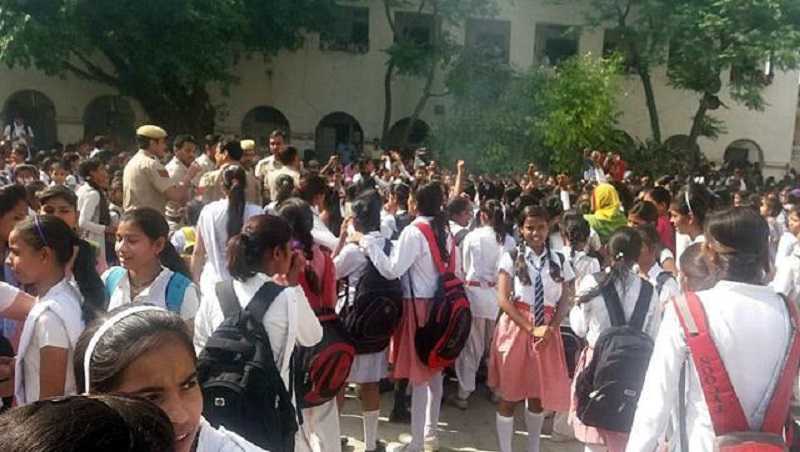 The Karawal Nagar School is in a condition of decay, not only structurally but there is something rotten about the school operations too. Over 1,500 students from classes IX and XI have failed and have returned to inhabit their former classrooms.
"Half-an-hour into the exam, it started raining. We had to run to the corridors, hold our answer sheets against the wall and respond to the questions. By the time I submitted my answer sheet, it was all smudged, nothing was legible.
"The day March 18 is firmly etched in the memory of this Class XI student who was appearing for her political science exam in the school courtyard as the classrooms were full. On the day of the results on March 31, this 16-year-old, like 700 students in her class, had failed — only 300 made the cut.
This is Government Girls Senior Secondary School in Karawal Nagar, Delhi's most crowded government school. It accommodates 7,000 students in 4 shifts, each class having 14 sections, 6 subjects covered in 3-hour classes, and to top it all, most classes are conducted outdoors because the existing 69 classrooms are just not enough.
Not surprisingly, the results for Class IX are also abysmal. Only 20% of a class of 1,100 students have been promoted. Last year for the same classes, approximately 50 % students had passed.
What is the reason for such dismal performances 2 years in a row? And why did at least 600 of them, along with their parents, stage a protest at the school after the results were declared? "There is no place for students to read or study," lamented Lal Mohan, whose daughter failed in Class XI. "Even the library has become a staff room," he said. Said Suresh Chandra, a school management committee member, "In the 3-hour shifts, classes are taken for just about 2 hours, and even in those hours there are no teachers. In some subjects there have been no teachers for the entire session. How is a student expected to cover 6 subjects in this time and with such poor resources?"
"Most parents whose children study here earn less than Rs 10,000 a month. We can't afford to put our children in private schools. Some of the students here can't even read a word of Hindi despite studying it for years", said the parent of a student who failed.
Principal Mala Rani acknowledges the parents concerns but asserts that the school has never hidden any aspect from the parents regarding the shortage of infrastructure or resources. "They (parents) know from the beginning that their children will have to take some classes sitting outside. We have been pushing for better infrastructure, but look at the numbers that we are dealing with. We have about 18 permanent teachers and as many as 116 guest faculty members. The pressure on the permanent teachers is immense. Many of the guest teachers miss classes and take leave, too," she added.
Teachers feel its the students to blame
Teachers at the school also point to "poor preparation" by students. "The curriculum in Class IX and XI is quite tough. Some of these students can't even write complete sentences, how do we mark those answers? The adjoining boys' school has about 45 permanent teachers, that could be one of the reasons for better results there," said a Class XI teacher.
Delhi Education Minister Manish Sisodia shared, "The average number of students in government schools in the capital is about 1,000 to 1,500. In the border areas, where students come from the NCR region, the numbers can go up to 3,000 students. The Karawal Nagar school is in the northeast part of the city and has a number of students from Ghaziabad, etc. The sheer scale makes things difficult to handle."
This somehow points to the failure of the no-demotion policy under the RTE Act. When the students finally face the stringent filtering which they have missed all the way till grade VIII they are bound to come up against a tough nut.
Parents see a conspiracy
Some parents see the abnormally high retention rate as a move to "reduce numbers" in the classes. Since they cannot hold back anyone till class VIII, they want to reduce students by failing them.
An education department official suggests a way out to handle the numbers, "We have suggested to parents that they enroll their children in Patrachar Vidyalayas (correspondence education for drop-outs, 10th-pass and 11th-fail, under Directorate of Education)." said the education department official.
For now, the over 1,500 students who failed the exams are back amidst the familiar walls and the desk graffiti, adding to the existing load further increasing the numbers in those sections: over 150 students each in the 14 sections for Class IX and XI. And once again, the courtyard is the classroom.
Ayatiworks Joins Forces with Anna University to Elevate Digital Advertising Skills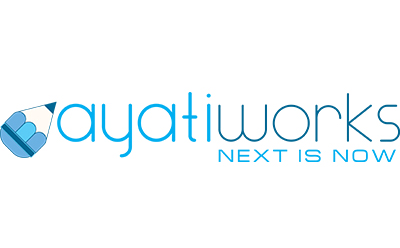 Ayatiworks has forged a strategic alliance with Anna University, a leading Public State University in Chennai, to elevate students' skill development and enhance employability. This collaboration is designed to enrich students' educational experiences and practical competencies in the dynamic realm of Digital Advertising, reflecting both organizations' shared commitment to education and skill-based training.
As part of this training partnership, Ayatiworks will facilitate valuable learning experiences for Anna University's Media Science students. This will be achieved through a series of intensive guest lectures on the comprehensive spectrum of Digital Advertising, led by Upendran Nandakumar, CEO of Ayatiworks. These sessions will run from August to December and aim to bridge the gap between academic knowledge and industry insights, ultimately enhancing students' skills, knowledge, and employability.
Expressing his enthusiasm about the partnership, Upendran Nandakumar, Founder & CEO of Ayatiworks, remarked, "We are thrilled to collaborate with Anna University, an opportunity that allows us to revolutionize the industry by augmenting university programs with real-world experiences. This collaboration will undoubtedly bolster the employability of university students, marking a significant advancement in their careers."
Within this partnership, Upendran Nandakumar will engage with over 100 students, providing insights into current industry trends, job opportunities, and challenges within the Digital Advertising landscape. Leveraging his extensive experience in the field, he will offer a comprehensive view of the industry's present market dynamics. Through this training partnership, he will empower university students to master the art of crafting innovative strategies for building brand loyalty and awareness.
This collaboration represents a pivotal step in nurturing a future-ready workforce in India. Ayatiworks and Anna University share a deep commitment to empowering students, enabling them not only to adapt to but also to drive technological innovations in their respective domains. Following the conclusion of the training sessions, Ayatiworks will conduct a recruitment drive to identify and hire talented interns, providing them with valuable industry exposure. Together, these efforts aim to shape the next generation of digital advertising professionals and foster innovation in the field.