What was considered while drafting the National Education Policy draft?
A look at the current education scenario in India and what forms the foundation for the recommendations of the TSR Subramanian.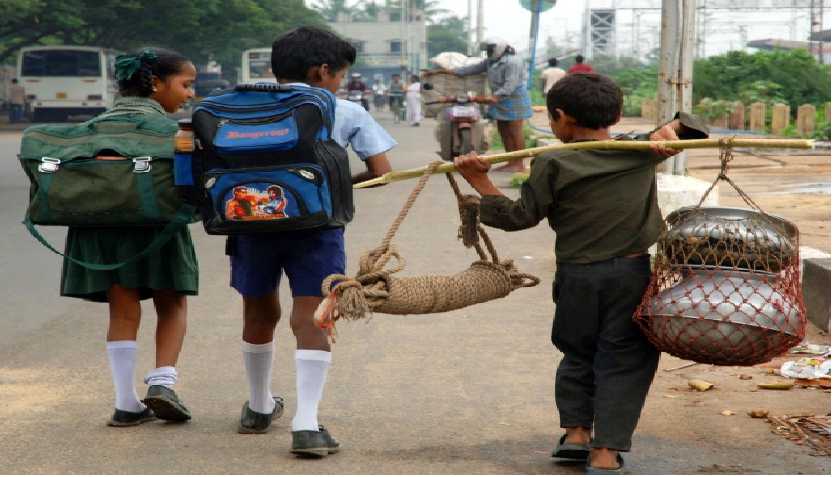 The past 2 months has seen a flurry of activities in conjunction with the HRD Ministry to create a draft National Education Policy. The formulation of a committee and mass public consultations are efforts that have been taken for the first time to create a truly nation-facing policy. When finally the draft of the policy was out, media was rife with news about the tussle between the head of the committee T.S.R. Subramanian and the HRD minister Smriti Irani over making the recommendations of the public consultations public.
Amidst all this, the committee recommendations have been made public. Here we try to peep into the mind of T.S.R. Subramanian – the man of the moment and the head of the committee tasked with assisting the ministry in formulating the policy. The following thoughts belong to Subramanian.
For most people the images of flagrant mass copying at Bihar examination centres are firmly etched in their minds and are synonymous with the state of Indian education in 2015. Then, the "topper" scam was revealed in the media last week; again, originating from Bihar and quickly became the symbol of all that is wrong with the examination system. However, spare a moment to think, is this only a Bihar phenomenon? What is the state of education in the rest of India?
In terms of sheer size, the Indian education system is among the largest in the world, with about 26 crore children enrolled in Classes I to XII located in 36 States and Union Territories, 683 districts, about 7,300 blocks and more than 82,000 clusters, covering more than 15 lakh schools; the total number of teachers functioning in the system (in public and private schools) is to the tune of 80 lakh. These figures don't include enrolment figures from higher education institutions, which cover more than 3 crore students. In many senses, this is one of the largest areas of direct contact between the state and the citizen, with nearly 20% of the population directly involved daily in the teaching or learning process.
The National Education Policies of 1968, and 1986 as modified in 1992, had endorsed a norm of 6% of the gross domestic product (GDP) as the minimum expenditure on education. However, this target has never been met. The expenditure by Education Departments of the Centre and the States has never risen above 4.3% of the GDP, and is currently around 3.5%.
As compared to a meagre 12% in 1947, the overall literacy rate in India in 2011 was 74%, with a male literacy rate of 82.1% and a female literacy rate of 65.5%. However, having travelled such a long road we are still below the world average literacy rate of 84%, and India currently has the largest illiterate population in the world.
Let's look at the state of Elementary education (Classes I-VIII) today
The Sarva Shiksha Abhiyan programme launched for the universalisation of education (Education for All), along with the no-detention policy, has resulted in a significant enhancement both in the Gross Enrolment Ratio (GER) to over 95%, and in the enrolment of girls.
In 2014-15, there were 14 lakh schools in the country imparting elementary education, with a total enrolment of 19.77 crore. Of these, government schools numbering 11 lakh accounted for an enrolment of 11.9 crore students at the elementary level.
In 2014-15, the retention rate at the primary level was 83.7% and it was as low as 67.4% at the elementary level. Roughly, 40% children enrolled in Class I were leaving school before completing Class VIII (U-DISE, 2014-15).
Focussing on the Quality of education
NGO Pratham's The Annual Status of Education Report (ASER) 2014 survey found that nearly half of the Class V students were not able to read at Class II level; nearly the same proportion of Class V students did not have basic arithmetic skills, which they should have learned by the end of Class II (ASER 2015). It is a telling sign of the quality of education being imparted today. Here a special mention needs to be given to Gunotsav, a mass assessment process, first introduced in Gujarat in 2009, which is now being implemented with variations in some other States as well.
All the surveys reveal that at an all-India level, the percentage of older girls (in the 11-14 age groups) not enrolled in school has dropped from 10% in 2006 to close to 5% in 2014. Except for Rajasthan and Uttar Pradesh, the figure has dropped significantly for many States, with Bihar showing the steepest decline from 17.6% in 2006 to 5.7% in 2014. In fact, if we were to account on ground figures attendance rate checked randomly at government schools stood at about 71% of enrolled children, though these figures need to be taken with a pinch of salt.
While these are encouraging figures, the quality of education, in terms of learning outcomes, is undeniably poor, particularly in the government school system. This figure is of grave concern because approximately 80% of all recognised schools at the elementary stage are government-run or supported. Reading is a foundational skill; without being able to read well, a child cannot progress in the education system and it is found that reading outcomes are unacceptably poor, particularly in government and rural schools.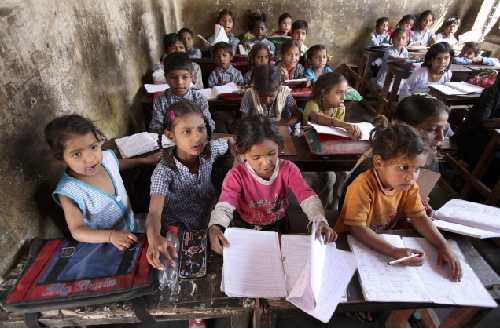 For example, ASER 2014 found that over 75% of children in Class III and over 50% in Class V could not read texts meant for the Class II level. At the national level, children in rural schools in Class II who could not even recognise letters of the alphabet increased from 13.4% in 2010 to 32.5% in 2014. Further, when compared year-on-year, reading levels for children enrolled in government schools in Class V showed a decline between 2010 and 2012. While reading levels in Class V in private schools were also not very high, the gap in reading levels between children in government schools and private schools appears to be growing over time.
In sum, half of all children in Class V have not yet learned basic skills that they should have learned by Class II. Close to half of all children will finish 8 years of schooling but will still not have learned basic arithmetic. However, it is also important to know that the Indian child, given the opportunity, is a fast learner—a fact which cuts across every district in every corner of India. The failure to provide the opportunity for a decent education to every child, even 7 decades after Independence, is a severe indictment of our governance standards.
Noteworthy news from recent times is that the Allahabad High Court took cognisance of the poor quality of education in government schools and directed all government servants in Uttar Pradesh to send their children only to public schools run by the State Basic Education Board.
Let's move on to understand the state of the Secondary & higher secondary education (Classes IX to XII)
At the secondary stage, the Rashtriya Madhyamik Shiksha Abhiyan (RMSA) is the most important programme rolled out by the HRD Ministry. It has the twin aims of enhancing access to and improving the quality of secondary education in the country.
Enrolment numbers are sought to be increased by establishing a secondary school within a reasonable distance of all habitations and by removing gender, socio-economic and disability barriers to education. A list of prescribed infrastructural and physical facilities is already present including adequate number of classrooms, laboratories, libraries, art and crafts rooms, toilet blocks, drinking water availability, electricity connection, telephone and Internet connectivity and disabled-friendly amenities. However, the fact is that even minimum infrastructure standards are not available in most schools, particularly in the hinterland.
Bringing equity in the system is important and that aspect is addressed by focusing on micro-planning and opening schools in areas with concentrations of Scheduled Castes/Scheduled Tribes/Minorities. Undertaking a special enrolment drive for the weaker sections, providing more female teachers in schools and separate toilet blocks for girls are some of the other significant moves.
The RMSA aims at achieving a GER of 100% by 2017 and universal retention by 2020. While the first target could be seriously addressed, it is highly doubtful if it would be realistic to retain the "retention" target by 2020, even if major remedial steps are urgently undertaken.
The spread of secondary education throughout the country remains uneven. Regional disparities continue as do differences in access depending on the socio-economic background of students. Absence of teachers, lack of incentives and low academic standards in government schools has contributed to the rise of the private sector in secondary school education.
Where does Higher education stand today?
There has been a virtual explosion in the number of universities and colleges in the country. Many students join university courses merely to obtain a degree, which has come to be considered as a sine qua non for white (and even blue) collar employment and social status.
At last count, there were 46 Central universities and 128 deemed-to-be universities in the country (UGC Annual Report 2014-15). The Indian higher education system, which includes technical education, is one of the largest in the world. The number of universities has grown from 27 in 1950-51 to 621 in 2010-11 and further to 712 in 2013-14. The number of institutes has grown from 11,095 in 2010-11 to 11,443 in 2012-13.
The private sector is playing a more active role in the growth of colleges and institutions in India. In 2011-12, 63.9% of the total number of colleges and institutes were in the private sector and 58.9% of the total number of students were enrolled in private colleges and institutes. State institutes accounted for 35.6% and Central institutes for 0.5% of the total number of colleges and institutes.
Even today the utility of higher education in assuring employment is questionable. Many graduate and postgraduate students do not get jobs in their respective fields even after spending several years in acquiring higher education. While the problem of educated unemployed youth remains acute, there is also, paradoxically, a shortage of skilled manpower in the labour market.
The global ranking of universities is a useful indicator of their institutional performance, based on a relative assessment in the areas of research and teaching, reputation of faculty members, reputation among employers, resource availability, share of international students and activities and other factors. Hence the recommendation of a rating scale for higher education institutes on a scale of 1-8.
In conclusion, the most noteworthy point that emerges is that while issues of accessibility and enrolment have dramatically improved in the past decades and much progress has been made in relation to equity in opportunities, issues relating to quality of education at both school and higher levels have not been addressed adequately either in policy or in practice; indeed, there is a secular decline in the overall quality of education. Necessarily, issues of equity, as also of quality have to be the main focus of any new national policy.
Serious reforms are imperative and brook no delay. Major new directions now need to be taken. Issues of immediate concern and administrative constraints should not be allowed to override the medium- and long-term measures essential for major reforms. The country is now looking to the Government of India to give a new direction in the field of education. The steps taken now will determine if India will be a leading nation in the world this century.
This post is based on an article originally published here.
World Tourism Day 2023: The Career Prospects in the Field of Tourism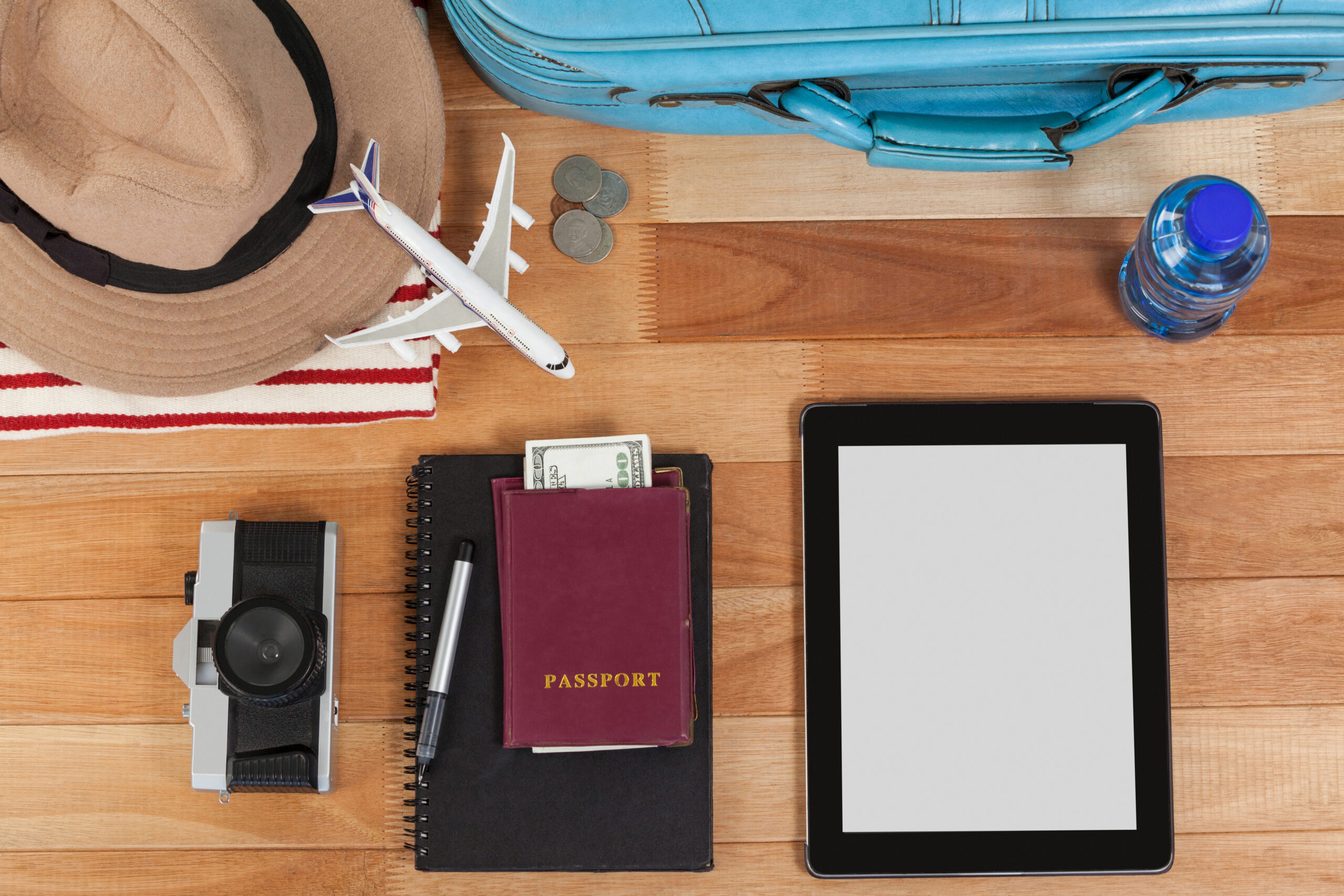 As we celebrate World Tourism Day 2023, it's time for school graduates to embark on a journey that goes beyond the familiar horizons of textbooks and classrooms. This is a journey that explores the educational perspective of tourism, unveiling the skills required and the plethora of career opportunities available in this dynamic field. India's travel and tourism industry is poised for center stage in the coming years, and the prospects for students have never been brighter.
A Glimpse into the Growth of Tourism:
In 2021, India's tourism sector wasn't just a contributor; it stood as a powerhouse, constituting a significant 5.8% of the country's GDP and providing employment for a remarkable 32.1 million people. This resurgence followed a tumultuous 2020 marked by the devastating impacts of the COVID-19 pandemic.
What's more exciting is that India's tourism sector is poised for sustained growth, with a projected compound annual growth rate (CAGR) of 13% during the period from 2019 to 2023. By 2023, it's expected to reach an impressive ₹32.05 lakh crore (US$450 billion). Furthermore, the sector is on track to create an astonishing 52.3 million jobs by 2028, accounting for 8.1% of the nation's total employment.
Moreover, India's tourism sector is anticipated to benefit from consistent hiring in other sectors such as financial services, technology, FMCG, and property and construction in 2023, providing diverse opportunities for aspiring professionals.
Educational Avenues in Travel and Tourism:
The journey toward a rewarding career in travel and tourism begins with education. Numerous institutions offer a broad spectrum of courses tailored to the industry's diverse demands. These educational pathways encompass Bachelor's and Master's degrees, diploma programs, and even flexible distance learning options.
Here are some popular courses for undergraduate and postgraduate education in tourism in India:
Undergraduate Courses:
BA in Tourism Administration: A three-year course covering various aspects of tourism management, including tourism planning, marketing, operations, finance, and human resource development. It also provides exposure to the cultural, social, and environmental dimensions of tourism. Some institutions offering this course include Christ University, Bangalore, Jamia Millia Islamia, New Delhi, and Amity University, Noida.
BA in Tourism Studies: A three-year course focusing on the theoretical and practical aspects of tourism, including tourism geography, tourism products, tourism policy, tourism development, and tourism research. It also offers electives in areas such as adventure tourism, heritage tourism, and eco-tourism. Institutions offering this course include Indira Gandhi National Open University, New Delhi, Madurai Kamaraj University, Madurai, and Aligarh Muslim University, Aligarh.
Bachelor of Tourism Management (BTM): A four-year course providing comprehensive knowledge and skills in tourism management, such as tourism marketing, operations, finance, law, and entrepreneurship. The course also includes industrial training and project work in the tourism sector. Some institutions offering this course include the University of Calicut, Malappuram, Kurukshetra University, Kurukshetra, and the University of Kashmir, Srinagar.
Com in Travel and Tourism Management: A three-year course combining core commerce subjects with specialized topics related to travel and tourism, such as travel agency management, tour operations, airline ticketing, and tourism economics. It prepares students for careers as travel consultants, tour managers, and tourism officers. Some institutions offering this course include St. Joseph's College of Commerce, Bangalore, Symbiosis College of Arts and Commerce, Pune, and Loyola College, Chennai.
Sc in Hospitality and Hotel Administration: A three-year course covering various aspects of hospitality and hotel management, including food production, food and beverage service, front office, housekeeping, and hotel engineering. The course also provides practical training and exposure to the hospitality industry. Some institutions offering this course include the Institute of Hotel Management, Catering and Nutrition, New Delhi, Welcomgroup Graduate School of Hotel Administration, Manipal, and the Institute of Hotel Management, Mumbai.
Postgraduate Courses:
Master of Tourism Administration (MTA): A two-year course offering advanced knowledge and skills in tourism administration, such as tourism policy, planning, marketing, finance, and research. It also offers specializations in areas like tourism product development, destination management, and human resource management. Some institutions offering this course include Banaras Hindu University, Varanasi, Pondicherry University, Pondicherry, and Himachal Pradesh University, Shimla.
Master of Tourism and Travel Management (MTTM): A two-year course focusing on managerial and operational aspects of tourism and travel, including operations, marketing, finance, and law. It includes field visits, internships, and project work in the tourism and travel sector. Some institutions offering this course include the Indian Institute of Tourism and Travel Management, Gwalior, Kalinga Institute of Industrial Technology, Bhubaneswar, and Amity University, Noida.
Master of Tourism and Heritage Management (MTHM): A two-year course exploring the connections between tourism and heritage, including heritage tourism, cultural tourism, and eco-tourism. It covers heritage conservation, management, and promotion challenges in the context of tourism. Some institutions offering this course include the Central University of Gujarat, Gandhinagar, Central University of Rajasthan, Ajmer, and Central University of Karnataka, Kalaburagi.
Master of Hotel Management (MHM): A two-year course providing in-depth knowledge and skills in hotel management, including operations, marketing, finance, law, and entrepreneurship. It offers electives like hotel revenue management, quality management, and facility management. Some institutions offering this course include the Institute of Hotel Management, Catering and Nutrition, New Delhi, the Institute of Hotel Management, Bangalore, and the Institute of Hotel Management, Bhopal.
Master of Business Administration (MBA) in Tourism and Hospitality Management: A two-year course blending core business administration subjects with tourism and hospitality management, covering areas like business environment, strategic management, marketing management, and financial management. It prepares students for leadership roles in the tourism and hospitality industry. Some institutions offering this course include the Indian Institute of Management, Lucknow, the Indian Institute of Management, Kozhikode, and the Indian Institute of Management, Indore.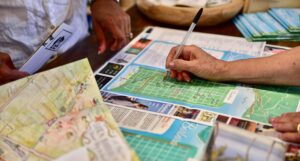 Expanding Opportunities in Sustainable Tourism:
The travel and tourism sector have the potential to reshape India's economic landscape, especially in the face of job losses in traditional sectors due to the rise of artificial intelligence (AI). It's not just about discovering new destinations; it's about unlocking a world of educational opportunities and fulfilling careers, all while contributing to our nation's economic growth.
The surge of Green Tourism and its positive impacts are becoming increasingly evident, particularly in South Asian countries. This practice encourages India and other nations to adopt best practices and learn from experiences in green tourism, including ecotourism, rural tourism, wildlife tourism, and adventure tourism. Through adaptability, we can address common challenges and opportunities in the tourism sector, such as climate change, digitalization, skills development, and destination management. Prioritizing job creation, income generation, and empowerment, while conserving and enhancing natural and cultural resources, is crucial for the future. By aligning with the principles and goals outlined in international agreements, destinations across the nation can work towards a future where India's natural beauty remains preserved for generations of travelers and opportunities to come.
As we celebrate World Tourism Day 2023, let's embrace the immense potential within the travel and tourism industry. Students possess a unique opportunity to be part of an industry that not only thrives but also actively shapes the future of our nation.
The statistics are compelling India's tourism sector is on a remarkable trajectory, and the future is brighter than ever before. So, pack your bags and prepare for an educational journey that could lead to a fulfilling and prosperous career in tourism.