Why are students from 37 schools in India learning a subject called Garbology and enjoying it?
When material distributed to students during the 'Litter free Auroville' campaign became a hit, Chandrah and Ribhu were motivated to formally launch WasteLess India to develop content to formally integrate with school curriculum. The result is Garbology.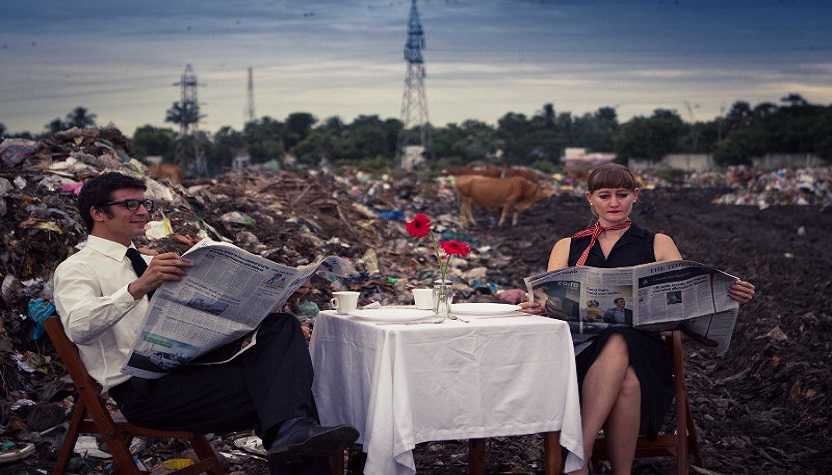 India seems to be grappling with a problem of rising mounds of waste. To many it points to the inadequacy of the civic authorities to tackle the waste menace. However, it wouldn't have crossed the minds of people that civic authorities stand at the end of the cycle. The cycle actually begins with individual attitude and behaviour.
Economic reforms and the process of liberalisation in the early 90s introduced India to large scale consumerism. While the consumption patterns changed fuelled by mass production and innovative marketing, however, our education system and waste management infrastructure did not. When new forms of waste are thrust upon primitive systems, the result is the burgeoning problem of garbage; a common problem that plagues most cities today.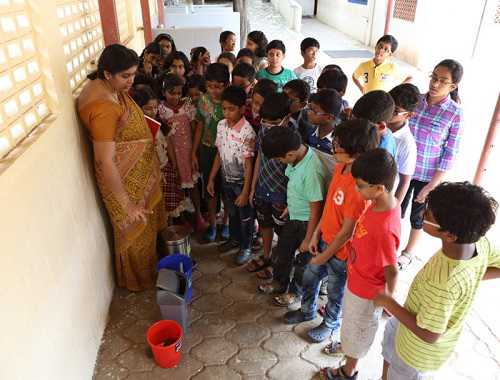 When Chandrah Nusselein was participating in relief work in coastal Tamil Nadu in the aftermath of the tsunami of 2004, she found that there was little or no awareness about proper waste management techniques along with a shortage of infrastructure. All this was contributing and compounding the health problems among affected communities. She was convinced that the solution to the problem of garbage could only be arrived at by introducing large scale behaviour change through education and citizen empowerment.
Carrying this seed in her mind back home to Auroville, Chandrah began studying the township's waste management systems in the right earnest and set about changing the way the community produced and managed its waste. In 2009, with her brother Ribhu Vohra, she organised the 'Litter Free Auroville' campaign. The campaign saw over 2000 residents joining in and students of 17 local schools received educational material on waste management.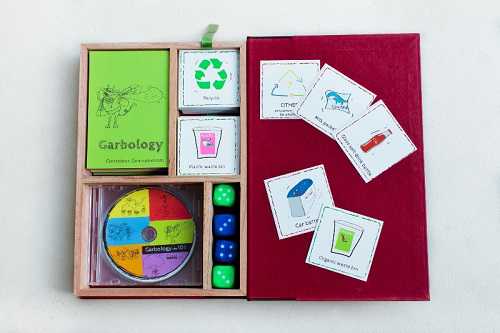 The response to the campaign was overwhelming. "All the schools returned, asking for such material to be included in their regular curriculum," says Vohra. The turning point was when they discovered that merely 6 months of using the educational material, students were not only adopting newly-learned behaviour themselves, but were also trying to change the consumption and waste disposal behaviour of their families.
This was the fillip that drove Vohra and Nusselein to give serious thought to the creation of educational material that could be seamlessly integrated with school curriculum. Thus WasteLess India was born in 2011.
The next year, WasteLess's premier offering, 'Garbology 101' – 101 innovative games and activities for waste education was born.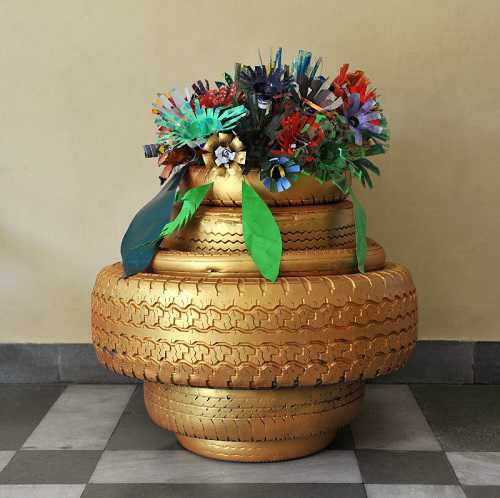 "We target children between the ages of 8 and 15 because that's when they are curious and most interested in learning. They also stand to inherit the mess we are making today and they need to have the tools to clean it up," says Vohra.
Children are also effective agents of behavioural change at the level of the household.
These activities are designed to address waste from diverse perspectives and offer a wide range of themes for children to comprehend the inter-relatedness of waste with things around them.
Children go on 101 journeys through the complex world of waste, examining how and where it is produced, its impact on natural resources, the systems that handle and dispose it, and their role as consumers in reducing waste.
The Garbology toolkit combines physical tasks, card and board games, and colouring activities for different academic levels. Teachers can use the kits either to complement or substitute regular lessons for environmental education and social studies; it can also be taught as a stand-alone subject.
They upcycle used Tetrapaks into wallets while studying resource conservation and study the packaging on soft drinks to understand their environmental impact. They compare linear and cyclical economies, analyse advertisements and evaluate their consumption habits accordingly.
To ensure compatibility with the formal, tightly structured Indian school system, the flexible curriculum of Garbology was adapted and made easy for teachers to use and to allow for periodic learning assessments.
To actively involve teachers into the curriculum, the WasteLess team also trains school teachers to understand and link different topics and use Garbology effectively.
Garbology currently reaches 32,000 students in 37 private and aided schools in Andhra Pradesh, Delhi, Pondicherry, Madhya Pradesh, Kerala, Karnataka and Uttarakhand. It is also used by WasteLess' NGO partners in educational programmes in their network of schools.
There is a visible and positive impact of Garbology in schools which have begun waste segregation and composting, or have set up recycling units on their campuses, donating the proceeds from selling recyclable waste to developmental activities. "In one Chennai-based school, the children have now started a campaign to train their parents in waste segregation," Nusselein says.
There were certain government schools where Garbology did not do well, the WasteLess team developed an innovative game called 'Pick-it-Up.' The game teaches children the economic value of recycling waste. With a handbook of activity-based lessons and accompanying card games, students learn the hierarchy of value of different categories of waste based on their recyclability. For example, metal and plastic waste has the highest value followed by paper and glass.
WasteLess' first task while developing Pick-it-Up was to map the items bought and the rates offered by scrap dealers across 15 different locations across India.
"The aim of the game," Vohra explains, "is to reinforce in children, and by extension, their parents, that there is economic value in segregating and recycling waste. We hope that once they understand the economic benefits, the positive behaviour is automatically reinforced."
'Pick-it-Up', currently in its pilot phase, will be shared through a crowdfunding campaign on Indiegogo to reach government school children through NGO and corporate partnerships. "Once we successfully reach 5000 kids, we can integrate the best practices into government school education," says Nusselein optimistically.
The largely grant-funded enterprise currently uses crowdfunding campaigns and service fees to scale its products and make them available free-of-cost to students across the country.
In the offing is a new game called 'kNOw Your Plastics,' developed after extensive consultation with global experts. It teaches children to differentiate between plastics and use them correctly by reading their Resin Identification Codes.
"We are sure it will work," Vohra smiles. They're confidence is warranted. Following a recent pilot, a teacher reported that children had begun to look under different products to find their resin codes. Adds Nusselein, "Once they realised that many of their lunch boxes were made of PVC, they switched to polypropylene or stainless steel!"
The game will reach 1000 NGOs later this year. An app will also be launched in 2017 which will allow players to learn about the impact of plastic on the planet and help them make smart choices.
With Government of India funding, 10 Garbology activities will also be available for free use on WasteLess' website later this year.
Sustained, long term change is only possible through systems change.
WasteLess' efforts of working with children, aims to create citizens of tomorrow who value strong systems and who will vote into power governments that will help provide them.
11 Free Mental Health Courses for Teachers
These free online courses on mental health will help teachers continue their development and improve the lives of their students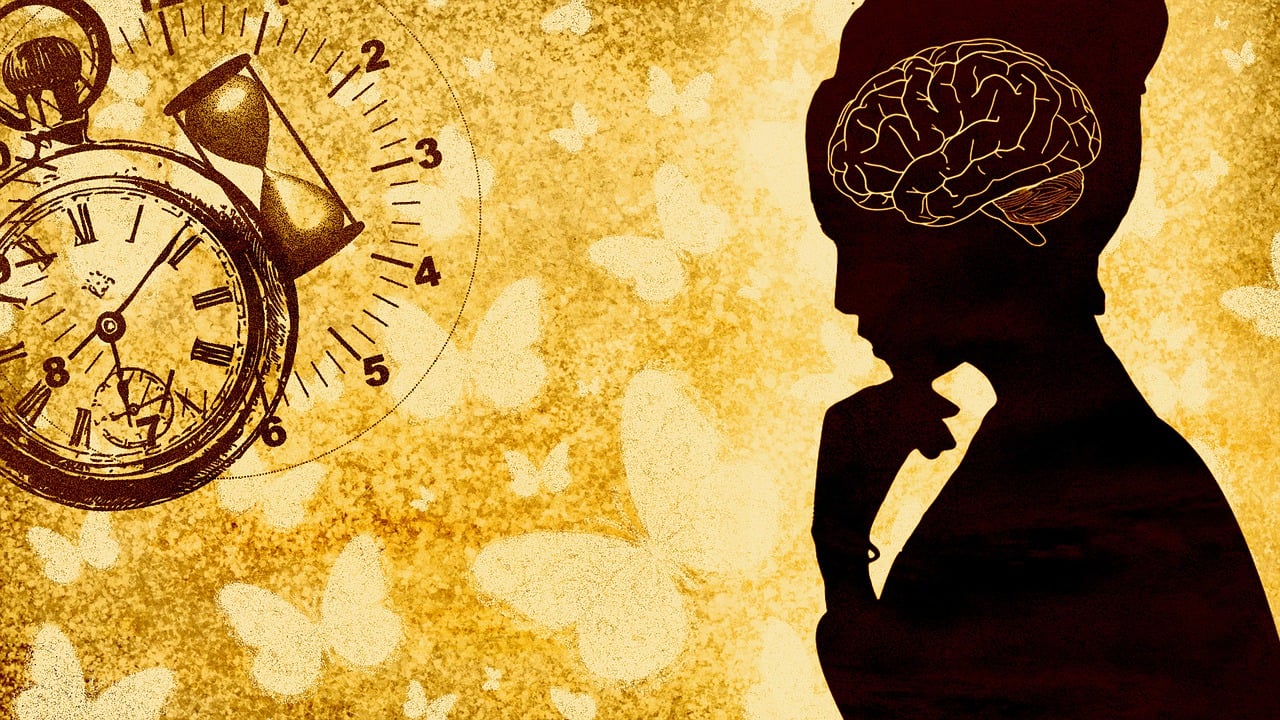 This article is a compilation of free mental health courses that seek to inspire teachers on handling mental health issues and provide mental health education and become better counsellors. 
What is mental health?
Mental health refers to people's cognitive, behavioral, and emotional well-being. It can be defined as a state of well-being in which an individual recognizes his or her abilities, can cope with everyday stresses, work productively, and contribute to their community.
"You don't have to be positive all the time. It's perfectly okay to feel sad, angry, annoyed, frustrated, scared, and anxious. Having feelings doesn't make you a negative person. It makes you human."

Lori Deschene
This article covers free online mental health courses. Some of these are available with free certification whereas a few allow you to learn for free, and charge a fee for the certificate.
Be There Certificate
The Be There Certificate is a free, self-paced learning experience designed to increase mental health literacy and provide the learner with the knowledge, skills, and confidence needed to safely support anyone who may be struggling with their mental health.
The Be There Certificate is offered by Jack.org, a Canadian youth mental health charity, in partnership with the Born This Way Foundation.
You can download a PDF of your certificate after completing all six modules of the free Be There Certificate online course.
Introduction to adolescent mental health
This course aims to raise awareness of mental health and a range of adolescent mental health problems. It has been designed with the latest research evidence in mind. It aims to provide you with the tools to explore different approaches which will help you reflect on the different ways that you can identify a young person who is struggling and consider how they can access support.
You will get a free Open University digital badge for completing the course and passing the quizzes! The badge can be displayed, shared, and downloaded as a marker of your achievement. 
Managing Happiness
What is happiness? What makes you happy?' Can you get happier through study and effort?
This, Harvard University designed course, answers these questions and shows you how you can use the answers to build a happier life. It introduces you to the modern science of human well-being and shows you how to practice it.
While the course is free to attend, you can get a verified certificate for $149 (on edX).
"Over the course of the past decade, there's been increased willingness to recognize mental health as an essential part of one's well-being."

Nicole Spector
Mental Health Training for Teachers
This free online training course will help you identify mental health issues in adults and children in a school setting.
This course trains you to recognize mental health problems in colleagues or students in a school setting. When you recognize mental health signs or symptoms, you can offer help or refer them to professionals. This course discusses the complexity of mental health and equips you with the skills to support others to manage their mental health effectively.
A digital certificate is available on successful course completion for €21.00.
Making sense of mental health problems
In this free course, Making sense of mental health problems, you will learn about how key perspectives in the field have made sense of mental health problems. By directly relating key perspectives to a case study, you will reflect on how the medical perspective, psychological perspective, and social need perspective come to make sense of mental ill-health.
A free statement of participation is issued on completion of this course.
The Science of Well-Being
This course by Yale will engage you in a series of challenges designed to increase your own happiness and build more productive habits. 
As preparation for these tasks, the instructor reveals misconceptions about happiness, annoying features of the mind that lead us to think the way we do, and the research that can help us change. 
Enrollment in this course is free, however, certification is available on a paid basis.
Supporting children's mental health and wellbeing
After studying this course, you should be able to:
understand the influences on mental health in young children aged 0–5

identify the factors that contribute to good mental health in children

explore national and global influences on children's mental health

develop knowledge about strategies and interventions to improve mental health in children

examine how adults and society can support children's mental health and well-being.
Enrolling in this course will give you the opportunity to earn an Open University digital badge. Badges are not accredited by The Open University.
"Things not to say to someone with mental illness: Ignore it. Forget about it. Fight it. You are better than this. You are overthinking."

Nitya Prakash
Suicide Prevention
This course explores the science of suicide research, prevention, and intervention.  
Topics will include terminology, epidemiology, historical and contemporary theories of suicide, modern approaches to suicide research, empirically supported approaches to prevention and intervention, and the lived experiences of those with suicidal thoughts and attempts.
Enrollment in this course is free, however, certification is available on a paid basis.
Teach Mental Health Literacy
In this course, educators will learn how to apply this classroom-ready, web-based, modular mental health curriculum resource as well as develop their own mental health literacy. 
Educators can then use this resource to successfully address mental health-related curriculum outcomes designed to be delivered by teachers to students aged 12 to 19.
Participation in this online course is free. An optional certificate of completion is available for $50 (Please select this option when you register as it cannot be selected once you finish the course).
Talk to Me: Improving mental health and suicide prevention in young adults
This course will help you learn strategies to improve the mental health of young people in your life, recognise concerning behaviours, and feel better prepared to have conversations about mental health.
Key topics in this MOOC include understanding contributing factors to poor mental health, how to talk about addressing poor mental health, and strategies to increase mental fitness.
Enrollment in this course is free, however, certification is available on a paid basis.
Mental Health and Nutrition
Interested in the fascinating interrelation between food and brain health?
This course is for you! This course is based on world-leading research into the links between nutrition and mental well-being. The course will cover evidence supporting the premise that eating better, and taking additional nutrients when appropriate, can improve mental health for many people.
Enrollment in this course is free, however, certification is available on a paid basis.