Why students must be sensitised about sex, sexual behaviour, and gender respect?
Its time for parents and schools to regularly check the 'mental' content of children to understand if the content these young brains carry is age and developmentally appropriate.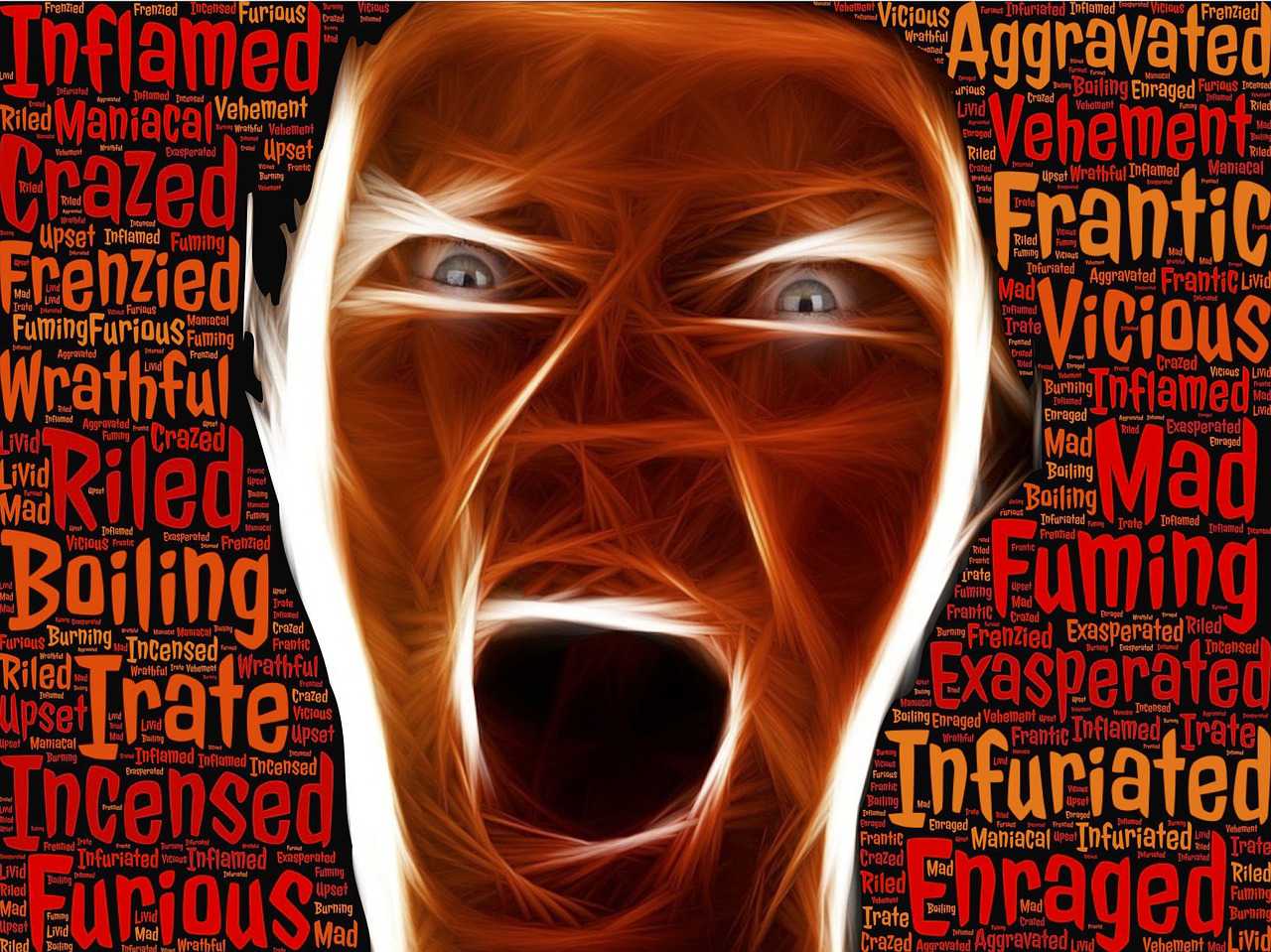 Mumbai city woke up today to a shocking story about how 11 to 14-year-old boys were sending messages on WhatsApp that were sexually derogatory against the girls in their class. I came to know about the story quite early when my WhatsApp starting buzzing with messages from educators, who asked, "Which school?" Shame on us for wanting to know which school, rather than wanting to understand what is going wrong with our children and us as a society!
I read many blog posts and social media posts about the article and here are some comments that I found particularly offensive and confusing-
"We should thrash our children left, right and centre and they will then not indulge in such thrash!"- Written by a very educated parent, it suggests that because we are not beating our children, they are behaving this way and that by beating them; they would stop indulging in such things! Height of, sorry to say, but stupidity and illogical thinking! You hit kids, they retaliate, and they don't conform! They either fear and face mental issues or they become offensive and indulge more.
"We need to talk more about sex, we are not open as a society and that is why our children are indulging in these things!" –incorrect again! Ancient Indian temples had erotic carvings that were quite explicit and left nothing about sex and egotism to the imagination. Do you think there were no rapes in those times? There were!
As a sociology student, we had a subject called Women and Society and the history of women in society was about being considered a property through whom the lineage of any culture or society would grow and progress. So it was the woman who was exchanged for territory, money, power and it was the woman who was raped when you wanted to show your power over a particular community or people or adulterate the lineage of any community or sect. Disgusting, but go through the history of rape and this is what is common in ancient communities around the world.
What is the reason our boys and men are behaving the way they are?
Are we failing as parents and educators? Are we too closed up about sex as a society? Is there too much of porn being viewed? Should movies stop item numbers? Should we make prostitution more available?
The solution is not so easy and will have to begin first in the family, with the parents.
Children need to see women being respected in the family, having a voice and children need to see equality being practiced in the family.
Neither the boy nor the girl should be seen as being favoured or more important. Its time for parents to start being sensitive to gender bias and gender equality in every decision they make about their children and themselves.
Children need to hear their parents and their friends and relatives talk respectfully about women and girls. Be alert about anyone in your circle talking flippantly about girls or women. And please do not ask young toddlers and children whether their friend is their 'boy/girlfriend'..' Will you marry her/him'…it's so sick, that at that young age you are turning every relationship with the other gender into an intimate relationship.
If you are fond of watching porn, ensure that your children never, ever find any trace of it. It's serious! Children can never get over the fact that their parents watch porn! And that leaves a huge impact on them.
When your child first asks you about porn or when you feel your children may be knowing about porn, probe with questions to find out what they know instead of being shocked and throwing a tantrum and making them feel ashamed about it.
Explain to your children what is porn and what are your family's rules about porn.
Do's and don't about sex, sexual language, sexual references, sexual talk, etc. should be discussed with your children if you find them or their friends misusing it or abusing it.
Children don't become horrible adolescents over night! It is the same toddler that is now a teenager! So are you there when the child is growing up? Are you bonding with your child daily? Or do you just talk about studies and marks? That drives the worst wall between parents and children when parents only talk to children to criticise them.
When you give a phone or allow children to use social media and the net, it should be with a condition, that you would regularly check it in front of them to monitor their use. Yes, you can and should do it as you are a parent and the child is a minor till age 18! Nothing to be shy about, better than thrashing the child!!
Know your children's friends…all friends.
In the case of these 11 and 14-year-olds, they are not inventing this kind of language! They have definitely heard either their parents or other adults talk derogatorily about women and sex. Or they have seen content that taught them that women and girls are just for sex and you can hurt them with sex. It is a sign of dominant ideology of patriarchy that is clear in their behaviour and that does not come from your genes, it is learned and imitated behaviour gone unchecked and uncorrected for a very long time. If these boys had been taught to respect and if respect was given the highest priority in their behaviour they would have never ever broken the 'taught' boundary of respect. Its time not only to counsel them but their parents too.
It's also time to make children understand about consequences and that again will be easier to teach from childhood. It is part of impulse control and self-regulation and needs to be an integral part of our upbringing and education of children.
Its time for parents and schools to regularly check the 'mental' content of children to understand if the content these young brains carry is age and developmentally appropriate and if not then to take immediate counselling action to ensure that we sensitise and sanitise their brains about sex, sexual behaviour, and gender respect.
About the author:
Dr. Swati Popat Vats, President, Podar Education Network, Early Childhood Association India and Association for Primary Education & Research (APER). She is also a renowned parenting mentor.
Editorial Disclaimer
The views, opinions, positions or strategies expressed by the author(s) and those providing comments are theirs alone and do not necessarily reflect the views, opinions, positions or strategies of ScooNews or any employee thereof.
Future of Education & Skilling in India
By making informed and intentional policy choices, critically evaluating and learning from the present and the past, and actively investing towards the larger purpose and shared vision of education, the future will be bright and promising.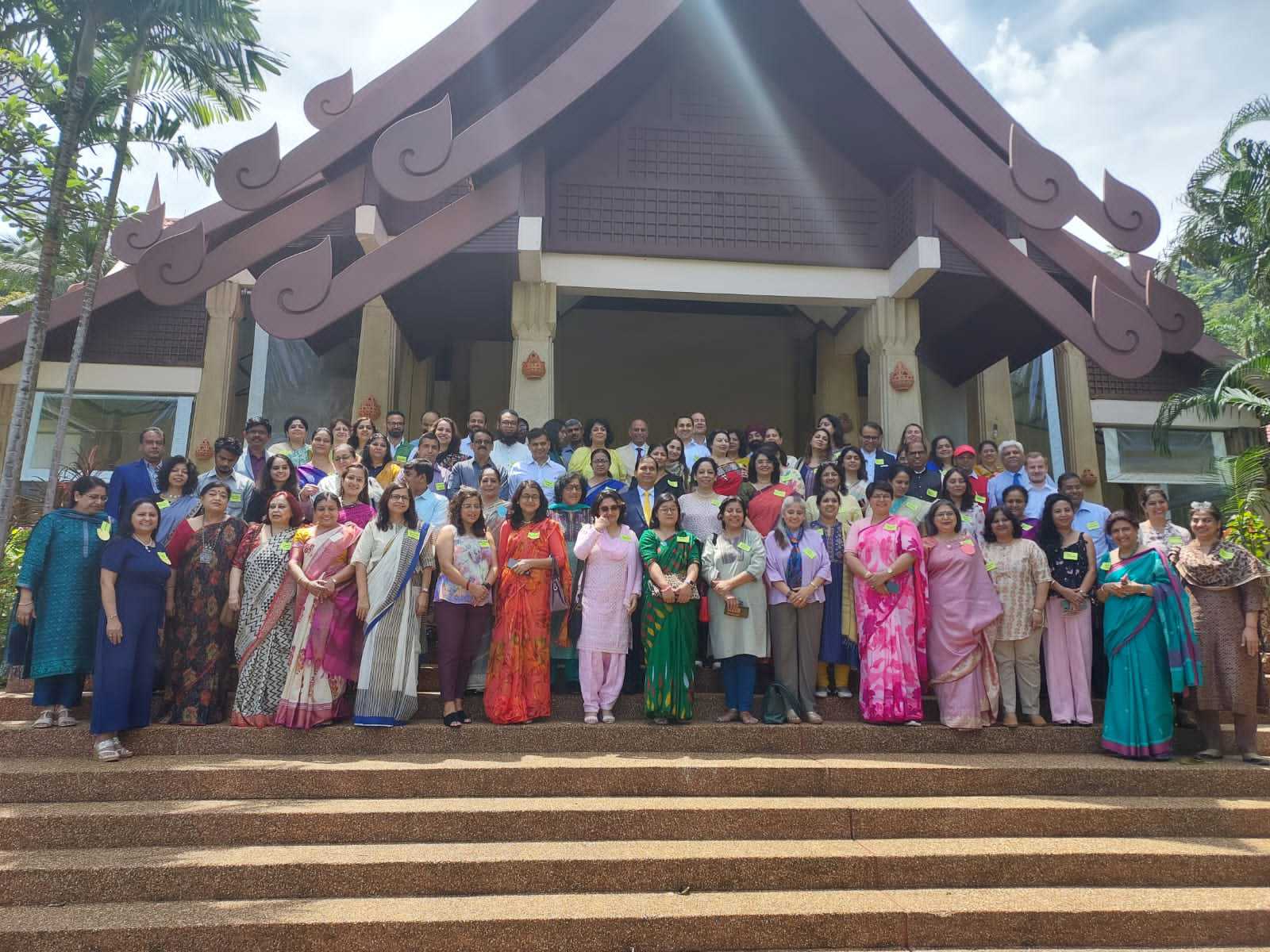 For the past two days, I was attending a school leaders' conference in Phuket, Thailand which was on the contemporary topic of the Future of education and skilling in India. The conference was organised by Goethe Institute, Germany, and was mesmerising. Through the conference I along with many education leaders from countries such as Sri Lanka, Pakistan and India learned about the importance of vocational skills in modern education.
Did you Know?
Less than 5% of the workforce in the age group of 19-24 received vocational education in India during 2012 to 2017. This contrasts with 52% in the USA, 75% in Germany, and 96% in South Korea.
Mahatma Gandhi in a poignant quote says: "The future depends on what we do in the present". India is moving towards becoming a developed country as well as among the three largest economies in the world. India will also have the highest population of young people in the world over the next decade. There will be 180 million youth that will be entering India's workforce in the next 15 years. And as of now, there is a massive skill deficit of 400 million people in the workforce, posing both a simultaneous opportunity and challenge. Hence, Teaching for the future, ensuring that students not only learn but more importantly learn how to learn provide high-quality educational opportunities will determine our country's future.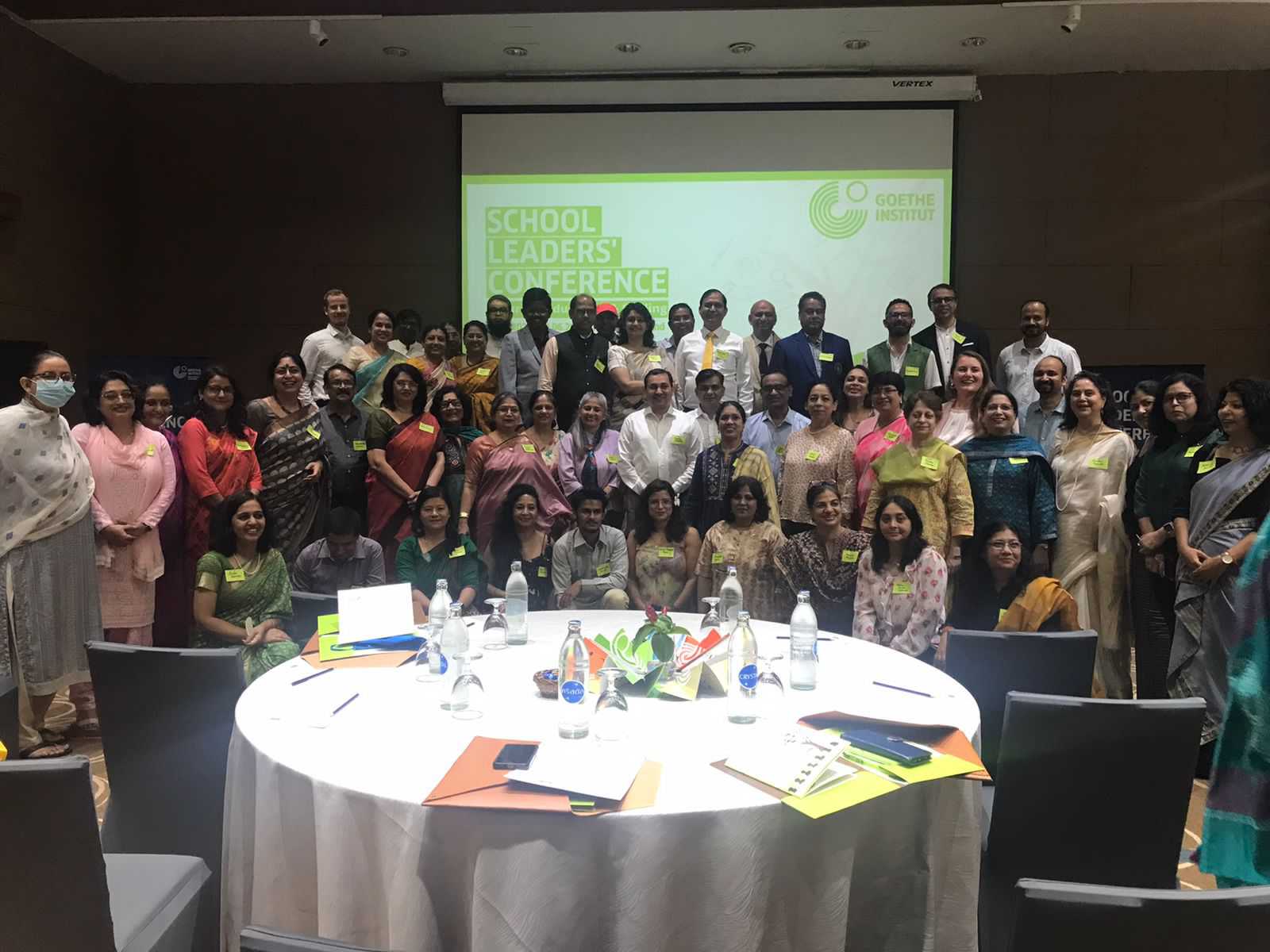 The National Education Policy of the Government of India has redefined the parameters of education in many ways. Vocational (Skill) education plays a very important in this policy. The CBSE is in the process of devising curricula for vocational subjects. NEP 2020 says that the aim must be for India to have an education system by 2040 that is second to none, with equitable access to the highest-quality education for all learners regardless of social or economic background.
So, today, holding Education as the foundation of the future, I would like to throw a light into the future of education and skilling –
The first shift we believe will be a global shift in the need for a skilled workforce proficient in multidisciplinary learning. With the rise of big data, machine learning, and artificial intelligence, many unskilled jobs worldwide may be taken over by machines, while the need for a skilled workforce, particularly involving mathematics, computer science, and data science, in conjunction with multidisciplinary abilities across the sciences, social sciences, and humanities, will be increasingly in greater demand.
The second shift would be a move towards less content and more towards learning about how to think critically & creatively, solve problems, develop 21st-century skills, and absorb new material in changing circumstances.
Addressing ambiguous problems of the future would need not only technical proficiency but mental and emotional resilience to work alongside other people towards a common goal. Hence, the third shift is a reconfiguration towards building life skills, and character that enables learners to be ethical, rational, compassionate, and caring, while at the same time preparing them for gainful, fulfilling employment.
The fourth shift would be a focus on high-quality interdisciplinary research across fields that must be done in India and cannot simply be imported.
the fifth shift would be Education rooted towards enabling Access, Quality & Equity which will provide all students, irrespective of their place of residence, with a quality education system, with a particular focus on historically marginalized, disadvantaged, and underrepresented groups.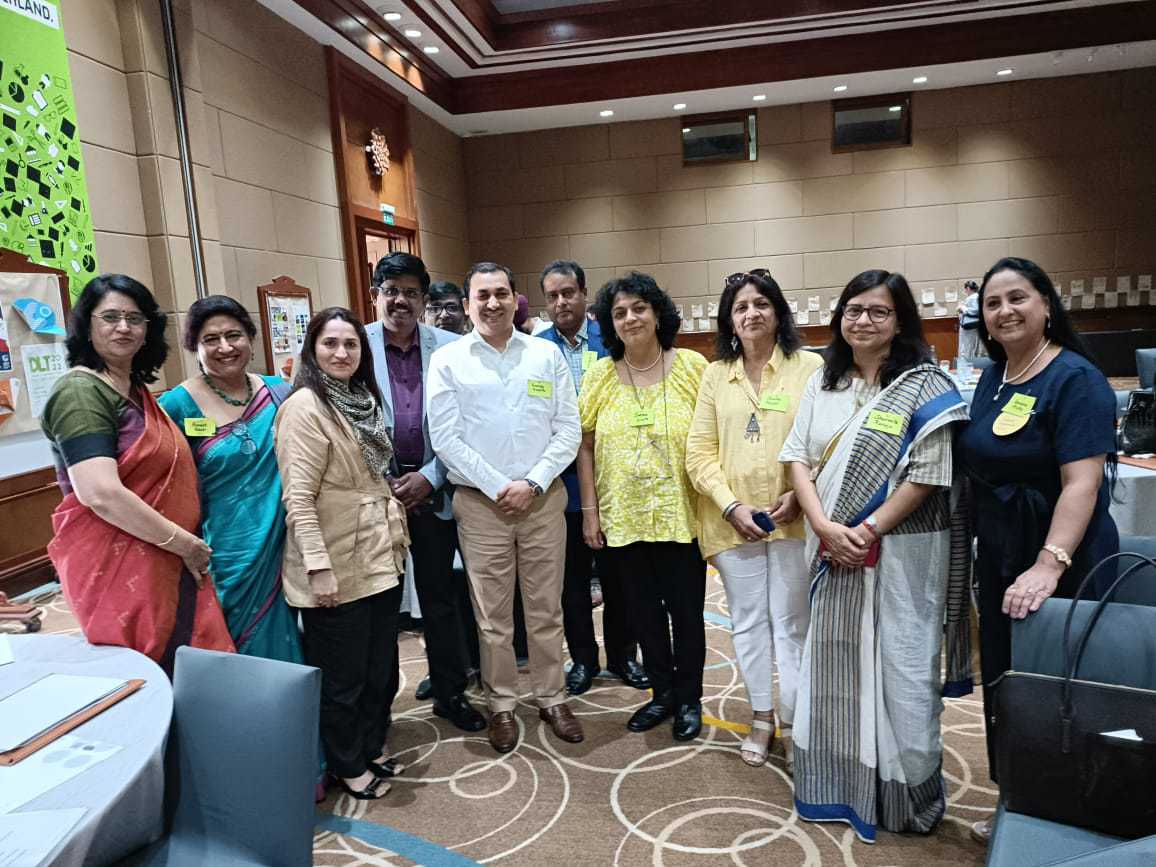 Another shift in the future would be envisioning an education system that's rooted in Indian ethos contributing directly to transforming India sustainably into an equitable and vibrant knowledge society. By leveraging Indian knowledge systems, it is inimitable artistic, language, and knowledge traditions, it would address local and global needs and instill national pride, self-confidence, self-knowledge, cooperation, and integration in its learners.

All of this is aimed to be realised through a restructuring of the school curriculum that is aligned to the needs of students at different stages of their development.
Key reforms are undertaken reforming the current nature of school exams to move away from rote based to competency-based learning and assessments is another priority that is primed towards redefining education in the future.
The development of vocational capacities will also go hand-in-hand with the development of 'academic' or other capacities. Less than 5% of the workforce in the age group of 19-24 received vocational education in India from 2012 to 2017. Hence, in the future, Vocational education will be integrated into the educational offerings of all secondary schools in a phased manner over the next decade.
Towards this, secondary schools will also collaborate with ITIs, polytechnics, local industry, etc. Skill labs will also be set up and created in the schools in a hub and spoke model which will allow other schools to use the facility. Higher education institutions will offer vocational education either on their own or in partnership with industry and NGOs. They will also be allowed to conduct short-term certificate courses in various skills including soft skills. 'Lok Vidya', i.e., important vocational knowledge developed in India, will be made accessible to students through integration into vocational education courses.
As of now, currently, CBSE has started offering around 40 courses (including courses on Artificial Intelligence, Information Technology, and Design Thinking) at the Senior Secondary level which works towards imparting an education that is holistic, meaningful, and skill-oriented which instills among the youth a sense of usefulness and responsibility while also developing key 21st-century skills. In the future, initiatives like Online Entrepreneurship Program, and AI Curriculum can build a robust pipeline of creative and critical thinkers equipped with the right skills and attitudes to enable India in attaining inclusive economic growth and social development. The German dual system of vocational training is a time-tested successful model we can learn a lot from.
Last but not the least, the role technology plays in defining the future of education is much larger than we can ever expect. New technologies involving artificial intelligence, machine learning, blockchains, smart boards, handheld computing devices, adaptive computer testing for student development, and other forms of educational software and hardware will not just change what students learn in the classroom but how they learn, and thus these areas and beyond will require extensive research both on the technological as well as educational fronts.
As I quoted in the beginning, "The future depends on what we do in the present". I believe that our present holds a strong collective desire, actions, and policies to prepare for the future, and shape it too! By making informed and intentional policy choices, critically evaluating and learning from the present and the past, and actively investing towards the larger purpose and shared vision of education, the future will be bright and promising.
About the author:
Anurag Tripathi is Secretary, Central Board of Secondary Education (CBSE).