Reimagining Vocational Education and Career Guidance for School Students
Ministry of Education organizes a one-day Consultation Workshop on Reimagining Vocational Education and Career Guidance for School Students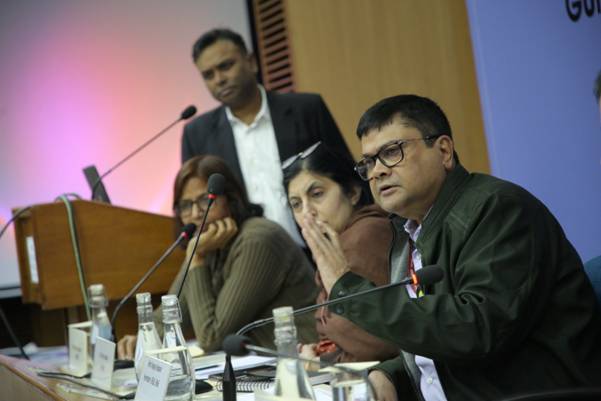 Key Highlights:
-NCrF will help dropouts from the formal education system to get reintegrated by aligning their practical experience with the appropriate Framework level – Sanjay Kumar
-Discussions on career guidance reflected on the role of physical interventions and career counselling that could be done in schools itself.
The Ministry of Education organized a one-day Consultation Workshop on Reimagining Vocational Education and Career Guidance for School Students in collaboration with UNICEF and YuWaah on 16th December 2022 in New Delhi.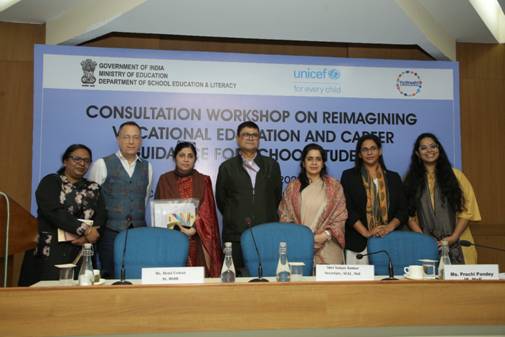 Secretary, Department of School Education and Literacy, Sanjay Kumar, chaired the consultation workshop and two roundtable interactions with the Ministry of Skill Development and Entrepreneurship, Directorate General of Training (ITI), PSSCIVE, Bhopal, NCERT, CBSE, NCVET, AICTE, etc. The workshop and roundtable interaction was also attended by various experts from PwC, YuWaah, Civil Society organizations, state education department, practitioners and organisations working in vocational education and career counselling, corporates, and current and passed-out students.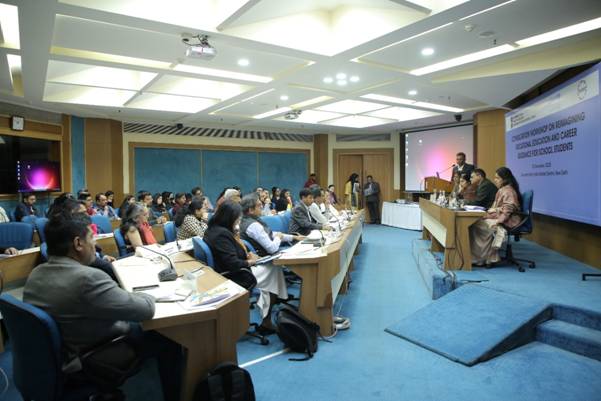 During the keynote address, the Secretary of the Department of School Education and Literacy, Sanjay Kumar, pointed out that India needs to catch up with other countries in terms of skilling the workforce through formal vocational training during the student years. NEP 2020 has identified such issues and has suggested remedial measures, he added.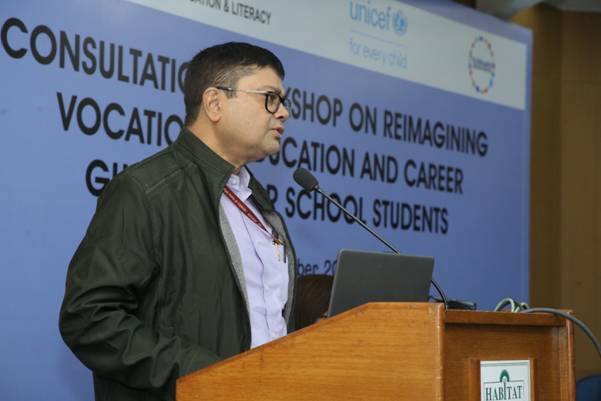 Kumar pointed out that as per NEP, 2020 Vocational Education needs to be integrated into all schools and higher education institutions in a phased manner over the next decade. Trades and Courses shall be chosen based on skills gap analysis and mapping of local opportunities to make it demand-driven. Concerted efforts from all stakeholders will be required to de-stigmatize Vocational Education and make it aspirational.  The National Credit Framework, currently under finalization by the Ministry of Skill Development and Entrepreneurship will also eliminate traditional hierarchies and silos between different areas of learning. It will help remove complex separations between arts and sciences, curricular and extra-curricular activities, vocational and academic streams, etc. By providing credits for academic, extra-curricular, and experiential learning, NCrF will help dropouts from the formal education system to get reintegrated by aligning their practical experience with the appropriate Framework level.
The consultations were also addressed by Ms. Dhuwarakha Sriram Chief of Generation Unlimited (YuWaah), Youth Development and Partnerships, and Mr. Terry Durian, Chief of Education, UNICEF.  Various ideas related to reimagining, reinventing vocational education modules, etc. were discussed at length. The importance of life skills – both vertical and horizontal, aspirational disconnect and information asymmetry in the uptake of vocational education school, giving a gender perspective to vocational education, etc were also the focus of these discussions.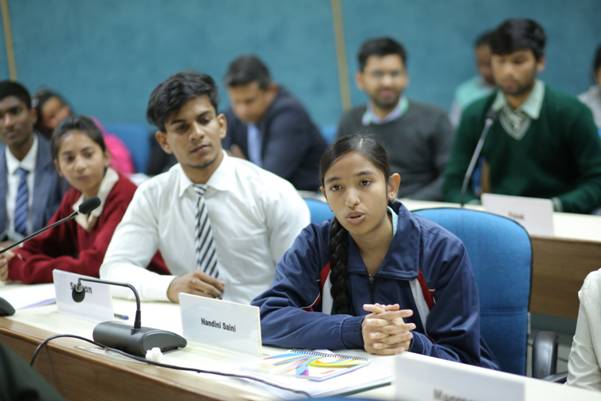 In light of the newly launched National Education Policy, 2020 the aim should be to empower students with skills such as cloud computing, artificial intelligence, machine learning, data analytics, robotic process automation, cybersecurity, etc. so that vocational graduates could compete in the global economy. The need to establish virtual labs, so that all students have equal access to high-quality practical and hands-on experience, was also stressed upon.  The Conference also benefitted from the feedback from students who have taken vocational courses like the Multi-Skilling course and Information Technology course.
The 2nd Roundtable deliberated upon the current systems of career counseling in schools and what are the key learnings and best practices.  Secretary, DOSEL stated that solutions should focus on building an institutional model of career counseling in schools with scale, speed, and sustainability utilising technological innovations including artificial intelligence.  He also stated that there was a need to map resources and build a database of the same.  Discussions on career guidance also reflected on the role of physical interventions and career counselling that could be done in schools itself.
Indian Debating League 2023 Concludes After 6000 Debates Across 450 Schools, at IIT Delhi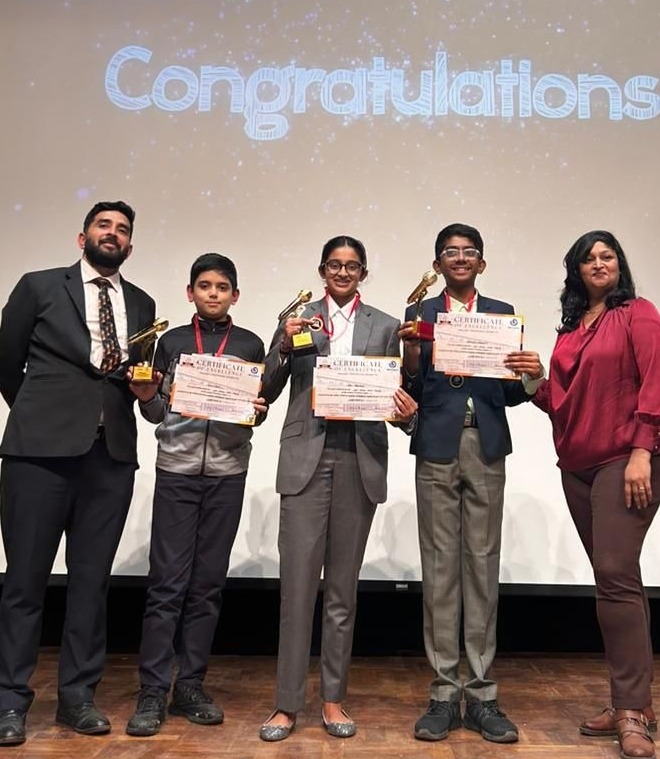 In a thrilling, high-energy competition, the Indian Debating League (IDL) 3.0, which brought together 450 schools across 25 States and Union Territories across the country, successfully concluded its highly anticipated Finale at IIT Delhi today. Team Maharashtra won the coveted title of Indian Debating League in the Middle school category (IDL) 2023- 3rd Edition while Team Haryana stood first in the Junior & Senior school category. This event has not only showcased the remarkable talent of our nation's young debaters but also underscored the importance of exploring our cultural roots across the Eras and reclaiming our heritage. The event promised a dynamic exchange of ideas, with a distinguished panel of Judges from IIT DebSoc. Global Language learning leader, Burlington English and Indian Debating League (IDL) hosted the finals of the Indian Debating League at IIT Delhi.
This year's edition attracted participation from schools from all corners of India, including Vasant Valley, New Delhi; Step by Step, Noida; Strawberry Fields High School, Chandigarh; Dhirubhai Ambani International School, Mumbai; Learning Paths School, Punjab; Jammu Sanskriti School; Kanha Makhan Public School, Vrindavan; Billabong High International, Jabalpur; American International School, Chennai; Woodstock School, Mussoorie; NASR School, Hyderabad and Jayshree Periwal International School, Jaipur.
Amit Baveja, MD, Burlington English India said, "As we conclude the exhilarating journey of the Indian Debating League 3.0 Finals, Burlington English is proud to stand alongside IDL and IIT Delhi in fostering a culture of eloquence, critical thinking, and collaborative learning. As an extension to our commitment towards the New Education Policy 2023 that strongly emphasizes developing oral, written, and digital communication skills, to enable effective expression of ideas and collaboration among students, we align seamlessly with the spirit of this competition. We believe that through platforms like IDL, we are not just shaping skilled debaters but contributing to the development of articulate leaders for tomorrow."
Renowned and celebrated for fostering 21st-century skills in a gamified, engaging format, the Indian Debating League is a unique format modeled on the IPL. Having partnered with Debate Coaches from the top 10 countries on the WSDC Leaderboard, they are keen to put Indian Student Talent on top, tangibility ensuring recognition.
Commending the IDL 3.0 Finale, Rajnish Kumar, co-author of "The Power and Curiosity" and COO, of National e-Governance Division, Digital India Corporation said "Curiosity and the art of debate are two powerful forces that drive intellectual exploration and foster a deeper understanding of the world around us. These interconnected aspects of learning not only stimulate critical thinking but also ignite a passion for knowledge and discovery. When combined with the art of debate, curiosity becomes even more potent. Debates like this can empower individuals to become lifelong learners, critical thinkers, and active participants in shaping a more informed and inclusive society.
Kamal Kashyap, Founder, and CTO of, Indian Debating League said, "In a month the Olympics of Debating will happen at WUDC Vietnam, setting the trend for the hiring of University Coaches at Harvard, Stanford, and Oxford, as well as National Debate Coaches and Judging Paradigm for contemporary themes around the world. Our national Debating Leagues like IDL 3.0, Republic Day Forensics, Frankenstein Sustainability, as well as mentoring the 350+ Adjudicator Landscape for India is the foundation upon which we look forward to leapfrog in building future skills."
The final Event at IIT Delhi was an electrifying display of oratory skills by contestants from 3rd to 12th grades, engaging with the theme The Odyssey of India- Ancient India to AI Led India, rethinking culture and reclaiming our heritage.