SEL: Creating a Compassionate and Inclusive Learning Environment
All students should have regular chances to acquire and practice skills that are developmentally appropriate for their stage of development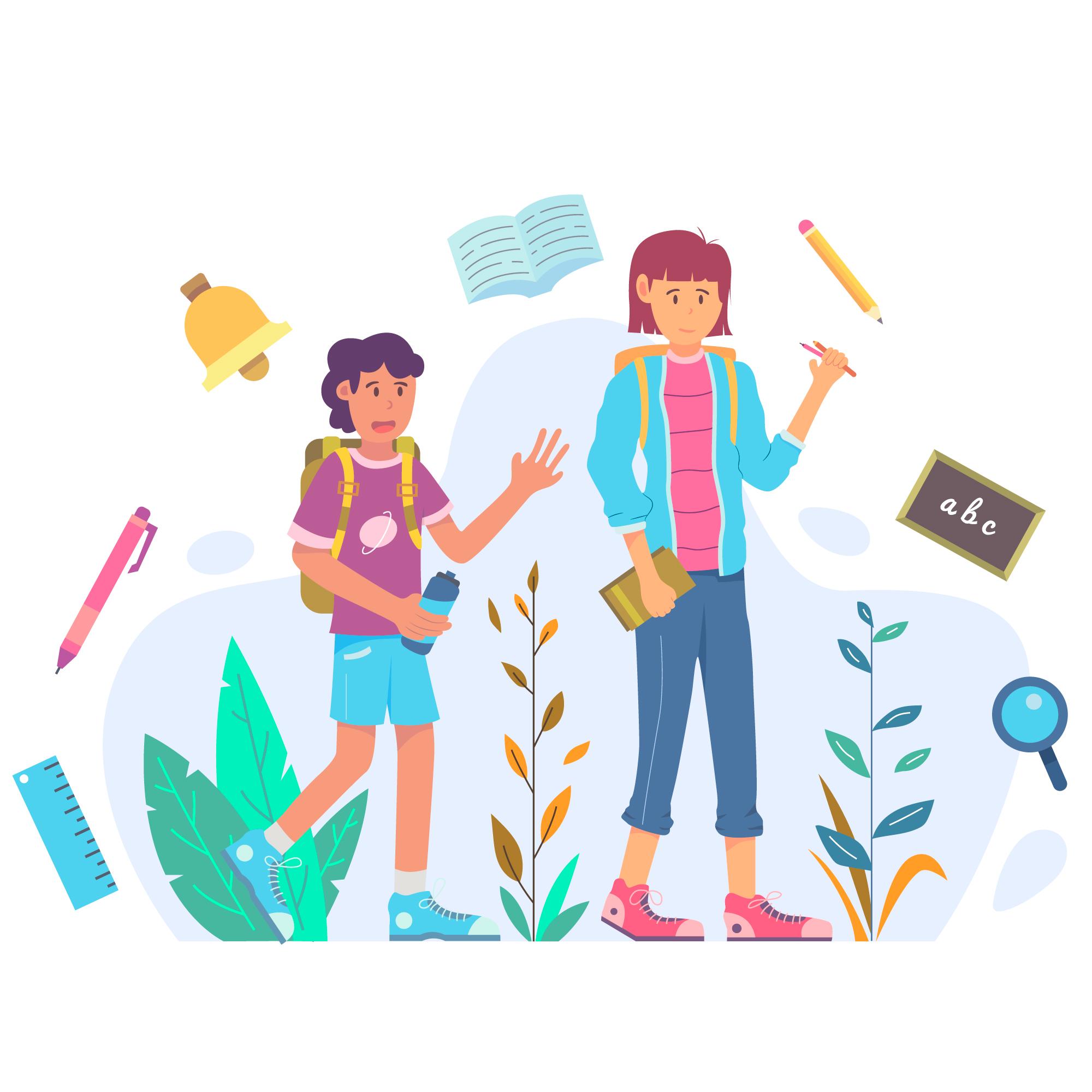 I learn to condemn when I am criticized, I learn to be shy when I am ridiculed,
I learn to fight when I live with hostility, I feel guilty when you make me live with shame
I learn to be patient when I live with tolerance, I learn Justice when you make me live with fairness
I gain confidence when you encourage me, I learn to appreciate when you praise me
You teach me faith when you make me feel secure
I start loving myself when you like me as I am
I learn to find love in this world when you accept me and befriend me
Social Emotional learning is a very big word for me, but when you help me handle my feelings, you have helped me learn to live.
SEL affects change. We know this because the research data shows that SEL-focused education is beneficial for a variety of outcomes, including academic success, good relationships, mental well-being, and more. SEL supports Education Equity and Excellence.
SEL has the potential to be an effective tool for fostering schools that are compassionate, just, inclusive, and healthy and that help all students in realizing their full potential. Equity and excellence in the context of SEL refer to all students, regardless of race, ethnicity, family income levels, learning capacities, native tongue, immigration status, gender identity, sexual orientation, and other factors, participating in high-quality educational opportunities and environments that best promote their healthy social, emotional, and academic development.
SEL promotes excellence and equity in education by:
Fostering genuine school-family-community relationships in which children, families, educators, and community members collaborate to design, carry out, and constantly enhance methods and programs to best serve all kids in their particular setting. Through SEL, participants can build the abilities and connections necessary for productive cross-cultural communication and teamwork.
Cultivating relationships of trust and cooperation in which teachers can recognize and value the special talents and developmental needs of each student, gain a deeper understanding of the backgrounds, cultures, and learning styles of their students, and design inclusive learning environments in the classroom. In order to forge closer bonds with one another, SEL teaches and practices empathy, perspective-taking, and active listening skills to both adults and children.
A rigorous, purposeful curriculum and instruction that holds all students to high standards and expectations and actively involves them in gaining the academic, social, and emotional skills they need to succeed in life and give back to their communities. All students should have regular chances to acquire and practice skills that are developmentally appropriate for their stage of development, according to evidence-based SEL programs and methods.
Applying continual policy, practice, and result evaluation to guarantee that all students are treated equitably, have access to supportive learning environments, participate in high-quality educational opportunities and programs, and flourish in academic, social, and emotional outcomes. SEL implementation based on research and ongoing development helps direct efforts toward fair and ideal results.
Prioritising SEL allows educators, families, communities, and students to collaborate on skills development and learning environment and experience creation that more completely nurtures the development of all young people so that they may flourish.
SEL results in better academic performance and behavior
Academic learning quickens when kids have encouraging interactions and opportunities to develop and put their social, emotional, and cognitive talents to use in a variety of situations. Numerous studies have shown repeatedly that SEL improves academic achievement.
THE SEL'S LONG-TERM AND SHORT-TERM BENEFITS
In both classroom and daily life, students do better when they:
Know how to handle oneself
Recognize others' viewpoints and communicate successfully with them
Make wise selections regarding your personal and social affairs.
SEL programs encourage a number of short-term student outcomes, some of which are these social and emotional skills.
Other advantages are:
Improved self-efficacy, confidence, perseverance, empathy, connection to and devotion to education, and a feeling of purpose. More positive attitudes towards oneself, people, and tasks.
Enhanced social skills and interactions with adults and peers
Decreased risk-taking and behavior issues decreased emotional distress
Higher grades, test scores, and attendance
Schools must incorporate social and emotional learning (SEL). But as there is more demand, there is also more misunderstanding about what SEL is and why it is crucial to every child's education. Fortunately, decades of study and application have established a strong case for SEL:
Lifelong, future-ready abilities are developed through social and emotional development.
To enhance the well-being of all children and adults, social and emotional development is desperately required today.
Academic success is improved by social and emotional learning.
The majority of parents are in favor of social and emotional learning.
5 ESSENTIALS FOR SUCCESS
The following five crucial abilities are developed by pupils through integrated classroom, school-wide, family, and community practices in effective social and emotional learning programs:
Self-Awareness
Understanding one's own feelings, objectives, and ideals is a necessary component of self-awareness. This involves having a realistic assessment of one's abilities and limits, having a good outlook, and having a solid sense of self-efficacy and optimism. Understanding the connections between ideas, feelings, and actions is a prerequisite for high degrees of self-awareness.
Self-Management
The ability to control one's own emotions and behaviors needs the development of self-management abilities and attitudes. This involves the capacity to suppress urges, regulate stress, restrain emotions, and persevere in the face of difficulties in order to achieve one's personal and academic objectives.
Community Awareness
The capacity to comprehend, empathize with, and have compassion for people from other origins or cultures is referred to as social awareness. It also entails being aware of community services and assistance as well as family, school, and societal standards for acceptable behavior.
Skills in Relationships
Students who possess good interpersonal skills may build and sustain satisfying connections and behave in accordance with societal standards. These abilities include being able to speak effectively, listen intently, cooperate, withstand unwarranted social pressure, resolve conflicts in a constructive manner, and ask for assistance when necessary.
Making Responsive Decisions
Making responsible decisions includes developing the ability to make wise judgments about one's actions and social interactions in a variety of contexts. It necessitates the capacity to weigh moral requirements, safety considerations, precise behavioral norms for dangerous behaviors, one's own and others' health and wellbeing, and the ability to assess the effects of various acts realistically.
One of the main settings where kids gain social and emotional skills is in school. The word SAFE stands for four components that a successful SEL program should include.
Sets of actions that are integrated and coordinated in order to promote the development of talents
Active learning methods can assist students in acquiring new skills.
Focused on fostering the development of social and personal skills
Explicitly concentrating on certain social and emotional abilities
Author – Jigna Khoyani, Co-Founder, Eyes Foundation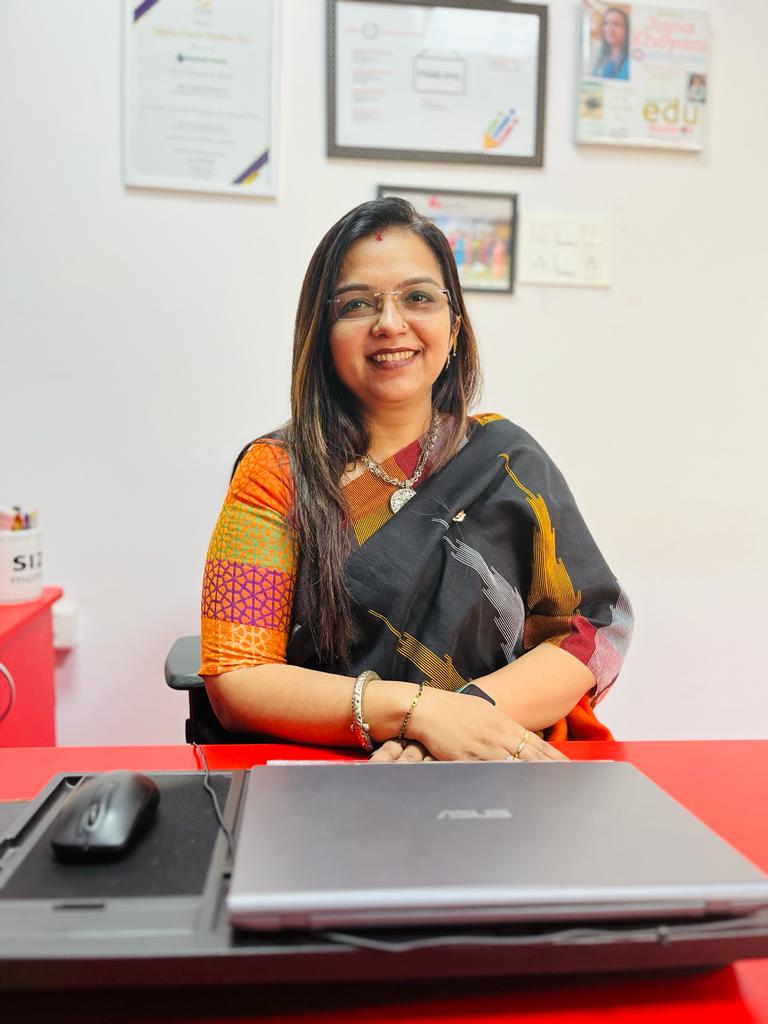 World Tourism Day 2023: The Career Prospects in the Field of Tourism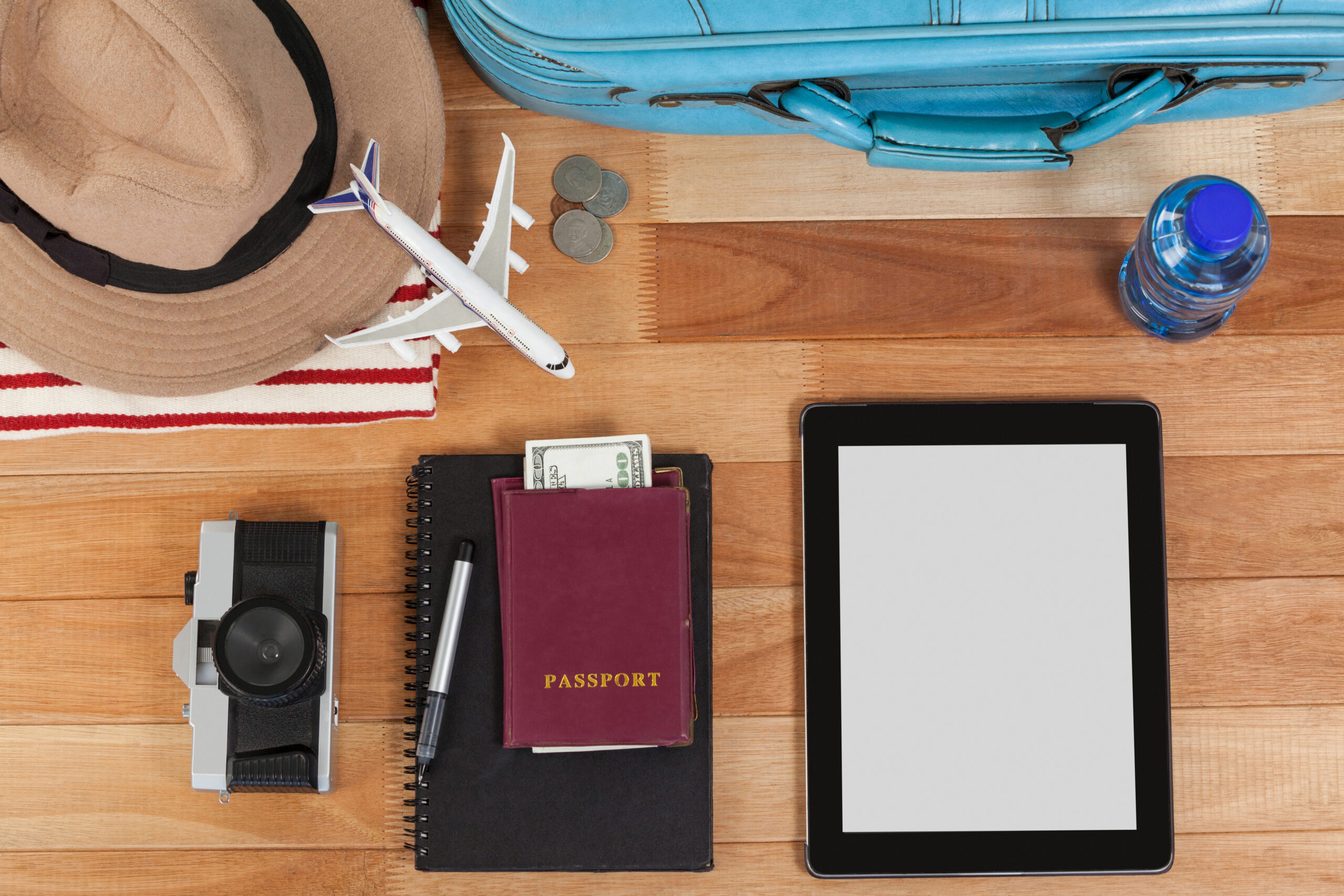 As we celebrate World Tourism Day 2023, it's time for school graduates to embark on a journey that goes beyond the familiar horizons of textbooks and classrooms. This is a journey that explores the educational perspective of tourism, unveiling the skills required and the plethora of career opportunities available in this dynamic field. India's travel and tourism industry is poised for center stage in the coming years, and the prospects for students have never been brighter.
A Glimpse into the Growth of Tourism:
In 2021, India's tourism sector wasn't just a contributor; it stood as a powerhouse, constituting a significant 5.8% of the country's GDP and providing employment for a remarkable 32.1 million people. This resurgence followed a tumultuous 2020 marked by the devastating impacts of the COVID-19 pandemic.
What's more exciting is that India's tourism sector is poised for sustained growth, with a projected compound annual growth rate (CAGR) of 13% during the period from 2019 to 2023. By 2023, it's expected to reach an impressive ₹32.05 lakh crore (US$450 billion). Furthermore, the sector is on track to create an astonishing 52.3 million jobs by 2028, accounting for 8.1% of the nation's total employment.
Moreover, India's tourism sector is anticipated to benefit from consistent hiring in other sectors such as financial services, technology, FMCG, and property and construction in 2023, providing diverse opportunities for aspiring professionals.
Educational Avenues in Travel and Tourism:
The journey toward a rewarding career in travel and tourism begins with education. Numerous institutions offer a broad spectrum of courses tailored to the industry's diverse demands. These educational pathways encompass Bachelor's and Master's degrees, diploma programs, and even flexible distance learning options.
Here are some popular courses for undergraduate and postgraduate education in tourism in India:
Undergraduate Courses:
BA in Tourism Administration: A three-year course covering various aspects of tourism management, including tourism planning, marketing, operations, finance, and human resource development. It also provides exposure to the cultural, social, and environmental dimensions of tourism. Some institutions offering this course include Christ University, Bangalore, Jamia Millia Islamia, New Delhi, and Amity University, Noida.
BA in Tourism Studies: A three-year course focusing on the theoretical and practical aspects of tourism, including tourism geography, tourism products, tourism policy, tourism development, and tourism research. It also offers electives in areas such as adventure tourism, heritage tourism, and eco-tourism. Institutions offering this course include Indira Gandhi National Open University, New Delhi, Madurai Kamaraj University, Madurai, and Aligarh Muslim University, Aligarh.
Bachelor of Tourism Management (BTM): A four-year course providing comprehensive knowledge and skills in tourism management, such as tourism marketing, operations, finance, law, and entrepreneurship. The course also includes industrial training and project work in the tourism sector. Some institutions offering this course include the University of Calicut, Malappuram, Kurukshetra University, Kurukshetra, and the University of Kashmir, Srinagar.
Com in Travel and Tourism Management: A three-year course combining core commerce subjects with specialized topics related to travel and tourism, such as travel agency management, tour operations, airline ticketing, and tourism economics. It prepares students for careers as travel consultants, tour managers, and tourism officers. Some institutions offering this course include St. Joseph's College of Commerce, Bangalore, Symbiosis College of Arts and Commerce, Pune, and Loyola College, Chennai.
Sc in Hospitality and Hotel Administration: A three-year course covering various aspects of hospitality and hotel management, including food production, food and beverage service, front office, housekeeping, and hotel engineering. The course also provides practical training and exposure to the hospitality industry. Some institutions offering this course include the Institute of Hotel Management, Catering and Nutrition, New Delhi, Welcomgroup Graduate School of Hotel Administration, Manipal, and the Institute of Hotel Management, Mumbai.
Postgraduate Courses:
Master of Tourism Administration (MTA): A two-year course offering advanced knowledge and skills in tourism administration, such as tourism policy, planning, marketing, finance, and research. It also offers specializations in areas like tourism product development, destination management, and human resource management. Some institutions offering this course include Banaras Hindu University, Varanasi, Pondicherry University, Pondicherry, and Himachal Pradesh University, Shimla.
Master of Tourism and Travel Management (MTTM): A two-year course focusing on managerial and operational aspects of tourism and travel, including operations, marketing, finance, and law. It includes field visits, internships, and project work in the tourism and travel sector. Some institutions offering this course include the Indian Institute of Tourism and Travel Management, Gwalior, Kalinga Institute of Industrial Technology, Bhubaneswar, and Amity University, Noida.
Master of Tourism and Heritage Management (MTHM): A two-year course exploring the connections between tourism and heritage, including heritage tourism, cultural tourism, and eco-tourism. It covers heritage conservation, management, and promotion challenges in the context of tourism. Some institutions offering this course include the Central University of Gujarat, Gandhinagar, Central University of Rajasthan, Ajmer, and Central University of Karnataka, Kalaburagi.
Master of Hotel Management (MHM): A two-year course providing in-depth knowledge and skills in hotel management, including operations, marketing, finance, law, and entrepreneurship. It offers electives like hotel revenue management, quality management, and facility management. Some institutions offering this course include the Institute of Hotel Management, Catering and Nutrition, New Delhi, the Institute of Hotel Management, Bangalore, and the Institute of Hotel Management, Bhopal.
Master of Business Administration (MBA) in Tourism and Hospitality Management: A two-year course blending core business administration subjects with tourism and hospitality management, covering areas like business environment, strategic management, marketing management, and financial management. It prepares students for leadership roles in the tourism and hospitality industry. Some institutions offering this course include the Indian Institute of Management, Lucknow, the Indian Institute of Management, Kozhikode, and the Indian Institute of Management, Indore.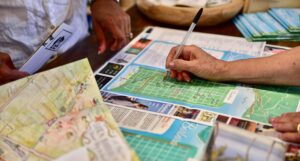 Expanding Opportunities in Sustainable Tourism:
The travel and tourism sector have the potential to reshape India's economic landscape, especially in the face of job losses in traditional sectors due to the rise of artificial intelligence (AI). It's not just about discovering new destinations; it's about unlocking a world of educational opportunities and fulfilling careers, all while contributing to our nation's economic growth.
The surge of Green Tourism and its positive impacts are becoming increasingly evident, particularly in South Asian countries. This practice encourages India and other nations to adopt best practices and learn from experiences in green tourism, including ecotourism, rural tourism, wildlife tourism, and adventure tourism. Through adaptability, we can address common challenges and opportunities in the tourism sector, such as climate change, digitalization, skills development, and destination management. Prioritizing job creation, income generation, and empowerment, while conserving and enhancing natural and cultural resources, is crucial for the future. By aligning with the principles and goals outlined in international agreements, destinations across the nation can work towards a future where India's natural beauty remains preserved for generations of travelers and opportunities to come.
As we celebrate World Tourism Day 2023, let's embrace the immense potential within the travel and tourism industry. Students possess a unique opportunity to be part of an industry that not only thrives but also actively shapes the future of our nation.
The statistics are compelling India's tourism sector is on a remarkable trajectory, and the future is brighter than ever before. So, pack your bags and prepare for an educational journey that could lead to a fulfilling and prosperous career in tourism.