Teaching for Thought: Nurturing Critical Thinking in the Classroom
Success in school, in a career, and in one's own personal development all depends on one's ability to think critically.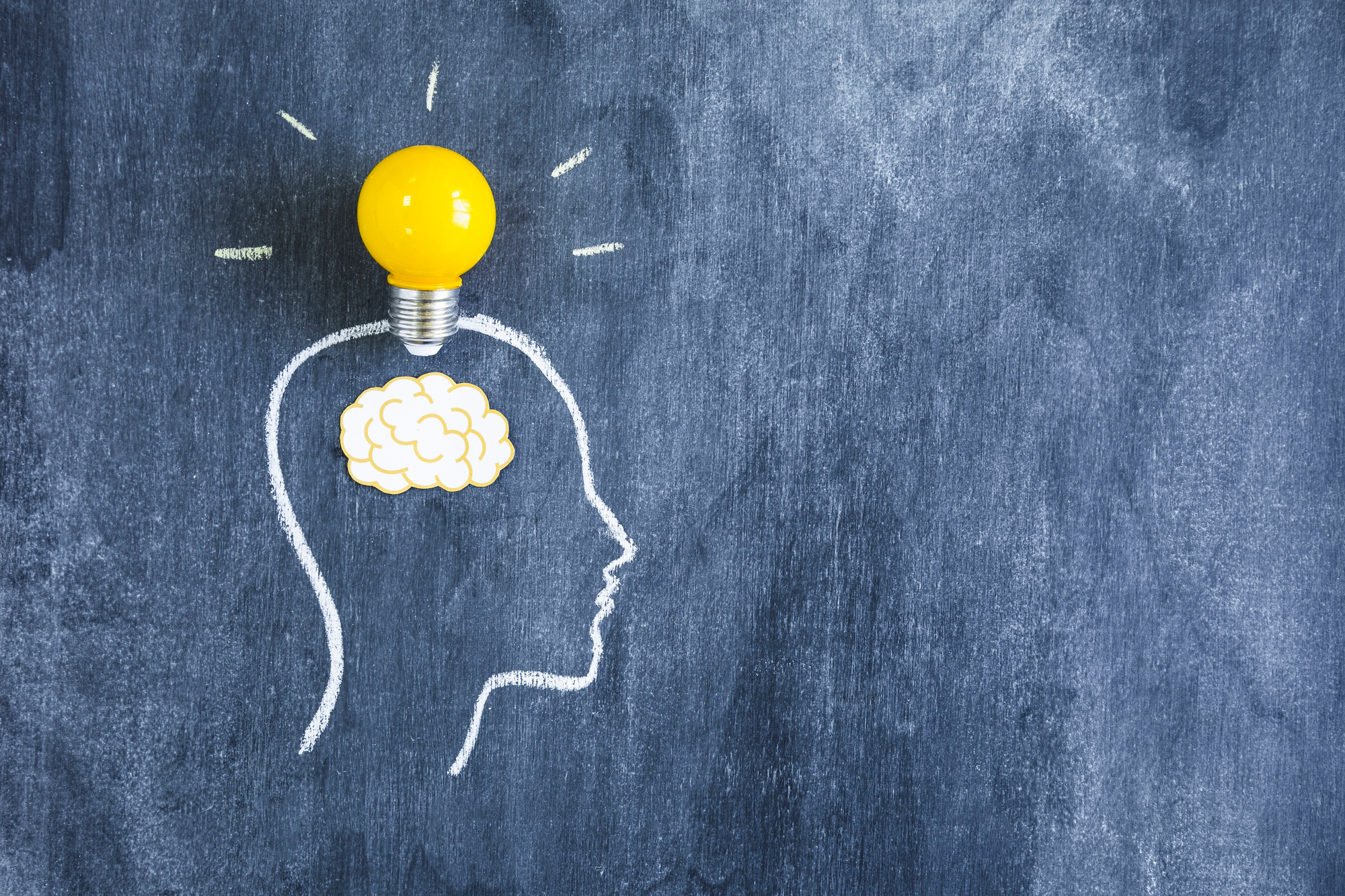 Analyzing, evaluating, and synthesizing information to create judgments and make decisions is critical thinking. The ability to think critically equips pupils to deal with ambiguity, find solutions to difficulties, and make sound judgments.
Critical thinking is more crucial than ever in today's information-rich culture. Students need to develop skills in analysis, evaluation, and synthesis in addition to memorization if they are to be able to use knowledge effectively in the real world. Success in school, in a career, and in one's own personal development all depend critically on one's ability to think critically. Even more crucial now, as AI and automation advance, is the ability to think critically. It's what separates us from robots.
While critical thinking has long been recognized as an essential skill for students, the rapidly evolving educational landscape requires a fresh approach to cultivating this skill in the age of technology and AI. Doing that is not a natural process but requires training, practice, and exposure to diverse perspectives.
Here at GGIS, we try to create an environment that promotes critical thinking by incorporating various strategies and activities that challenge students to think critically. Let's understand the same through a few strategies:
PRACTICE 1- Encouraging Problem-solving
The first stage in developing critical thinking is to identify the problem, generate potential remedies, and evaluate its efficacy. The activities may include group work, brainstorming, and decision-making exercises and may be either planned or unstructured.
Instructors can facilitate learners' exploration and experimentation with various materials and concepts through hands-on learning opportunities. Students can be separated into groups, and each group can be assigned a unique problem to tackle. When students confront issues or obstacles, instructors can urge them to persist. Students can be prompted to generate as many unique solutions as feasible for a given topic.
Using real-world problems can add a thrill to the learning process. For example- find a way to make a broken toy work again, etc. If learners are too young, then teachers can model problem-solving skills for kindergarteners by thinking out loud as they solve problems.  For instance, teachers can explain the actions they are taking to solve a specific problem or demonstrate how to break a problem down into its component elements.
Giving learners of all ages the opportunity to address problems is vital to the development of critical thinking.
PRACTICE 2- Encourage Questioning and Inquiry
One of the most effective ways to foster critical thinking is to encourage students to ask questions. This can involve asking open-ended questions that require students to think deeply and provide evidence to support their answers. For example- how many different ways can this chair be used? Or what other shapes could you make with this block?
To encourage students to ask questions and try out new concepts without worrying about being judged, teachers can provide a nurturing and accepting classroom setting. During class discussions, group projects, or individual assignments, you might have your students come up with and talk about their own questions. This helps in creating a classroom culture of curiosity and inquiry.
Instructors can pique their students' interest by giving them chances to learn about and experiment with new topics. Teachers can lead children on a nature walk and encourage them to make observations and ask questions. Real-world challenges are a great way for educators to foster students' analytical and problem-solving abilities. The finest approaches to inspire curiosity and questioning are through THINKING ROUTINES and EXPLORATION corners.
Educators may foster the next generation's development of imaginative and analytical abilities by offering such ample space for students to learn about the world and its many mysteries.
PRACTICE 3- Use Diverse Perspectives
Historical, cultural, and social perspectives and points of view can be incorporated into teachings by teachers. Exposing children to a variety of ideas can aid in the development of their critical thinking skills by encouraging them to consider alternative points of view.
When children read books with diverse characters and perspectives, they are exposed to different cultures, beliefs, and experiences. This can help them develop empathy and understanding for others, as well as challenge their own assumptions and biases. They will understand and appreciate diversity. Asking a child to consider why someone might have a different opinion than their own can help them learn to analyze and evaluate different viewpoints.
Viewing the news on multiple channels, reading articles from multiple sources, and listening to podcasts can help children grasp that there are multiple perspectives and that it is important to evaluate the credibility of different sources.
PRACTICE 4- Promote Collaboration
Students can communicate ideas, viewpoints, and feedback through collaboration. Educators can promote this by encouraging students to work in groups, participate in conversations, and offer constructive comments to their classmates.
Group projects urge youngsters to complete a task or address an issue through collaboration. Children are required to exchange ideas, argue contrasting viewpoints, and come up with a solution that benefits all parties.
Children get the opportunity to voice their thoughts, ask questions, and consider the opinions of others during classroom conversations. This form of collaboration fosters critical thinking because children must attentively listen to one another, examine various points of view, and assess the evidence offered.
Peer feedback is an integral component of teamwork and fosters critical thinking, as children must analyze the comments they receive, evaluate their own work, and make adjustments depending on the input of others.
PRACTICE 5- Teach Analytical Skills
Teachers must give opportunities for pupils to analyze, evaluate, and interpret information from a range of sources in order to teach analytical skills. Real-world examples are the most helpful in this regard. Asking pupils to find cause-and-effect links is a straightforward technique to improve their analytical skills. For young children, the instructor can ask to assess the story elements of a book, including the characters, storyline, and place. For instance, teachers can ask students to identify the story's primary character, define their personality attributes, and explain how that character solves a problem.
All pre-math skills, such as comparing and contrasting, sorting, categorizing, and recognizing patterns, etc., assist pupils to polish their analytical abilities, which in turn can aid in the development of critical thinking.
PRACTICE 6- Teach Metacognitive Skills
Metacognitive skills help students to reflect on their own thought processes. This involves teaching children how to evaluate their own learning and reflect on their own mental processes. Using peer feedback or self-assessment tools, for instance, students might be encouraged to reflect on their own learning and highlight areas where they need to improve.
Young learners can also be taught these skills by asking them "What did you learn today?" or "What was your favorite part of the lesson?" or "What are you curious about?" This can assist young learners to acquire a sense of ownership over their educational experience and a greater awareness of their own learning. The instructor may request that students depict their reflections in their reflection journals. Instructors might utilize visual aids such as posters, photographs, and graphic organizers to assist students in organizing their ideas and thoughts and encourage the students to provide and accept peer evaluation.
PRACTICE 7- Encourage Creativity and Imagination
Critical thinking goes beyond mere analysis and assessment. It is also about invention and creativity. Instructors may foster creativity and innovation by providing students with the opportunity to think creatively and generate novel ideas.
For instance, instructors may assign students to paint, draw, or sculpt utilizing various materials and techniques. Pupils can be instructed to collect natural objects, such as leaves, sticks, and stones, and incorporate them into their own artwork. Learners can be given building blocks and other materials and instructed to design and construct their own structures.
Instructors can present students with a provocation, such as "Once upon a time, there was a magical forest," and encourage them to write a story based on the provocation. With music and movement activities, creativity and self-expression can be fostered. For instance, instructors may invite pupils to create their own dancing techniques or songs.
Overall, Critical thinking forms the basis for becoming a founder of a startup, as it aids in the identification of opportunities, evaluation of risks, and formation of well-informed decisions.
Author – Madhu Bhatia, Gems Genesis International School, Gujarat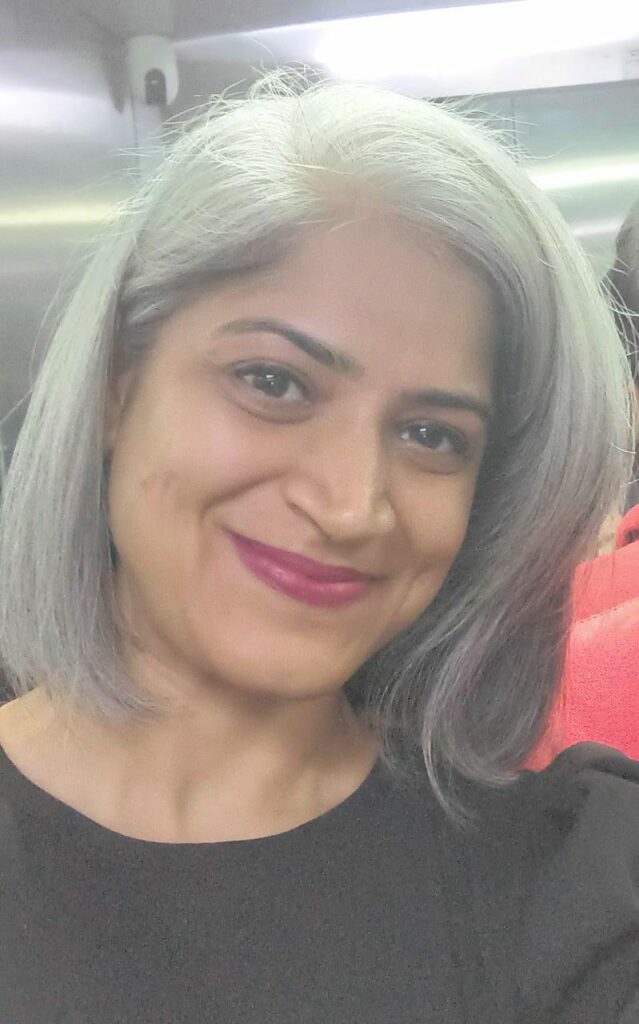 Nipah Virus: Is Indian Education System Ready to Face Another Virus Outbreak?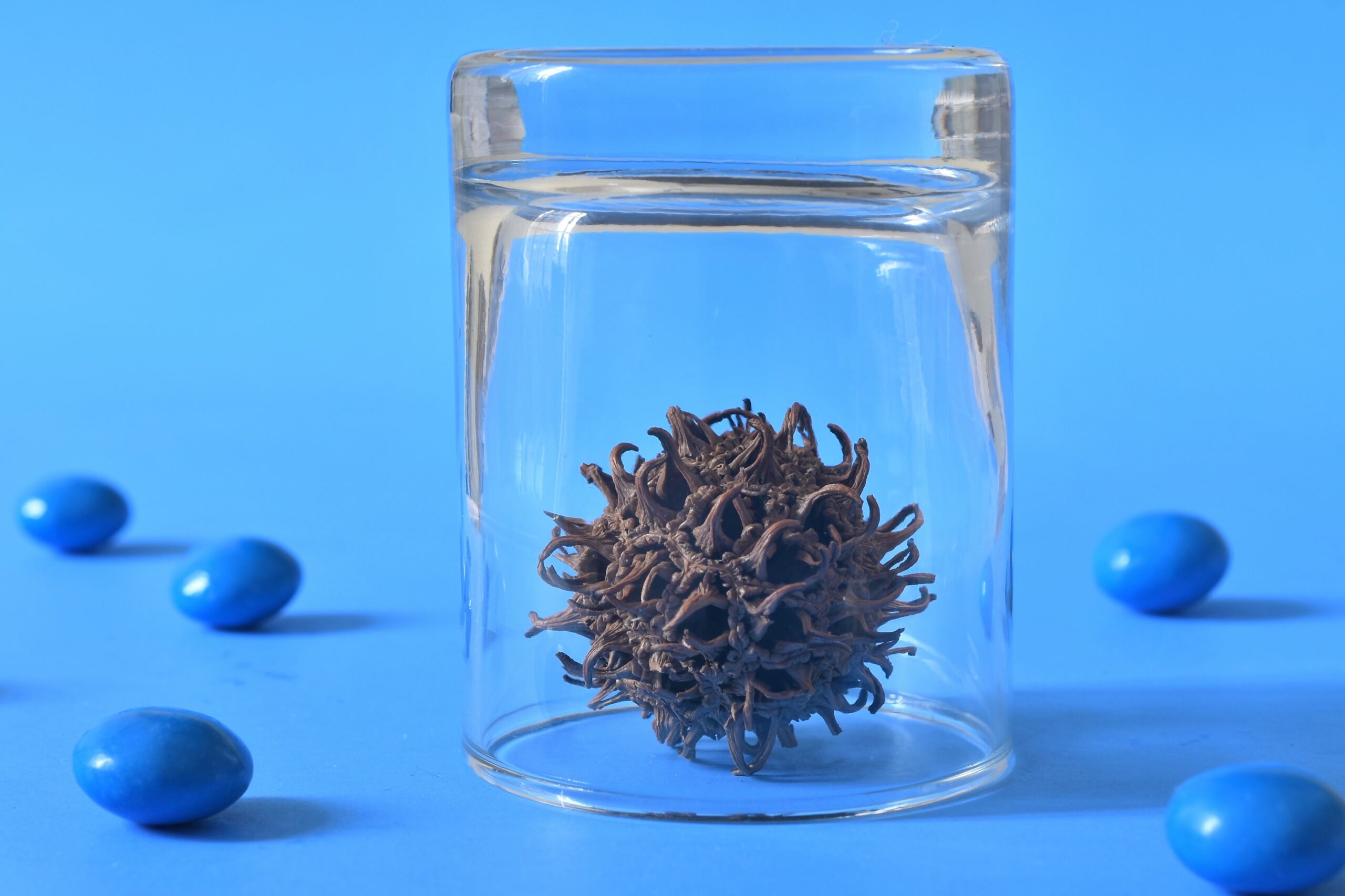 With the news of deaths in the southern state of India, Kerala, due to the new virus outbreak, people around the globe are quite alarmed. This news has shocked many because the world is still recovering from the post-Covid effects. The most impacted sector in every country because of this outbreak is the Education sector. Now, it becomes a challenge for everyone to ensure there is little to no impact on this yet again due to the virus. Mamta Shekhawat, Founder of Gradding.com explains it for everyone.
What Is Nipah Virus? Nipah Virus, popularly known as NiV, is zoonotic. This is a type that is commonly spread between humans due to coming in contact with infected animals. The mediums can be contaminated food, exchange of body fluids or direct contact with the infected animal or human beings. It is a fast-spreading virus that gives people shivers down their spine.
What Are the Causes of Nipah Virus? Studies show that this virus's primary causes can be narrowed down to "Transmission from animals to Humans." There can be a few possible factors behind this, such as:
Deforestation
Climate Change
Habitat Destruction
Nature Cycle Disturbance
Polluting Natural Resources
While these can be the narrowed-down causes of this Virus outbreak, the major concern remains "The interference of Humans in Wildlife." Nature, which is said to be the mother of life, is believed to take things in her control, and here's an example of how it is impacting human lifestyle – especially in the education system where we do learn about conserving nature, but we hardly put it into practice.
How can the Nipah Virus Impact the Indian Education System?
India is one of the densely populated countries and the first to be infected with the virus; there is a high risk of spreading this across the nation. To prevent this, the state Government is calling for lockdown, again, in certain infected areas. If the precautionary actions are not taken properly, it can lead to a complete country lockdown. It means the education curriculum is getting disturbed, and students need to take online classes again. But, the main problem here is:
Lack of Facilities: There are not all the necessary facilities available for students across the nation. This can deprive less privileged students of the opportunity to attend school online and continue their education. Schools also are not well-equipped with the required facilities to aid the teaching staff with the required training to take online classes so that the students' academic year isn't disturbed.
Uncertain Environment: As scientists continue to research the virus and remain unaware of its symptoms and effects, we cannot conclude whether to move online, continue offline, or follow a hybrid approach, which, in turn, creates chaos.
Break in Routine: With so much confusion and irregularity, students often fall for the trap of not taking things seriously. This breaks them from the routine study schedule, and they are distracted from focusing on their career to do something other than study to engage themselves.
Mental Health Issues: Lockdown, again, means not going out and socializing. Again, this would bring back the days when young kids were glued to televisions and mobile phones. Lack of sunlight, outdoor activity, and proper engagement often cause mental health issues in students.
Loss of Opportunities: Students planning to study abroad or pursue any course out of the country to explore their interests and widen their knowledge can also face many challenges. The virus outbreak can hold their chances of moving abroad due to fear of spreading the virus, which might hinder their prospects of studying abroad.
This is how adversely the virus outbreak can impact students willing to study in India and abroad. Though this can adversely disturb the students' plans for the future, if the education system and the Government plan to consider things and work on them, this can be controlled.
Humans have always been the ruling species on Earth, but through the ages, they started evolving and interrupting other species' habitats, leading to their extinction. This is a serious concern that we learn about through multiple courses in our education curriculum, but we never actually put it into practice. Virus outbreaks like these bring us to question that curriculum and fall into the flow of nature while it heals itself. However, this healing process of mother nature can be smoothed while we also keep our development going hand-in-hand if we adapt to the new challenges and make the necessary changes in our education system.
Team ScooNews also reached out to industry leaders, and here is what they said:
"Schools play a vital role in preventing and controlling the spread of infectious diseases, such as the Nipah virus, among students, teachers, staff, and the community. To be prepared for any potential outbreak or increased risk, schools should stay informed of the latest updates and guidance from local health authorities and follow their recommendations. They should also develop and implement an emergency response plan that covers how to identify, report, isolate, and communicate with potential cases and contacts. Furthermore, schools should promote good hygiene practices among students, teachers, and staff, such as washing hands, covering coughs and sneezes, and keeping the school environment clean and disinfected. Schools should also encourage vaccination against preventable diseases among eligible groups, as this can reduce the overall burden on the healthcare system and minimize the risk of outbreaks. Additionally, schools should consider social distancing measures when necessary, such as reducing class sizes, rearranging seating, staggering break times, or even temporarily closing the school if advised by local health authorities. Lastly, schools should communicate and engage with parents or guardians regularly to provide them with information on preventive measures, school policies, and any concerns or questions they may have." said Farzana Dohadwalla, Executive Chairperson, Crimson Education

Ms. Surabhi Joshi, Vice Principal, Manav Rachna International School Charmwood said, "Virus may break the body but never the spirit of resilient teachers. Our breakout rooms are ready for any outbreak and we can face it head on with complete spirit!"