Beyond the Classroom Walls: The Value of Outdoor Education
Outdoor education in the curriculum opens new vistas of exploration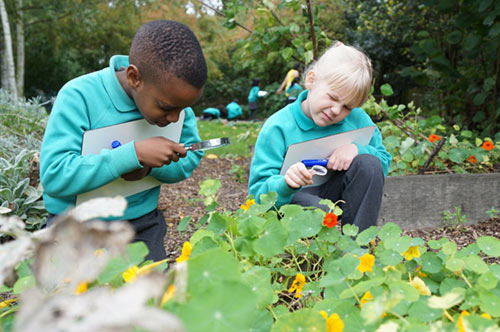 "Children should learn through sensorial experiences and not through…the mere explanation of words"
Many educational theorists from time to time were interested in experiential education connecting children to nature, theory to practice, schooling to life, and school to home and community through practical learning in outdoor spaces.
Learning does not and cannot be confined to the four walls of a classroom. New age pedagogies are largely focused on experiential learning, relatability with the real world, and most of all meaning-making in the real-life scenario. 'Outdoor Education' therefore holds great relevance in stimulating and steering learning. Experiences, observations, and interactions with individuals, learning resources, natural surroundings, simulators, structures, and processes outside of a traditional classroom setting make an integral part of modern educational methodologies. Here are some of the reasons why outdoor education is important:
Physical activity and dynamism: Outdoor education encourages physical activity, which is essential for maintaining good physical, mental, and emotional health. Individuals who engage in outdoor activities are by and largely healthy, they display overall well-being.
Hands-on learning opportunities: When a student experiences a nature walk/ a field trip/ an industry tour/ a museum, an art gallery, or a laboratory, the hands-on experience enables them to explore, discover and learn about them through sensory inputs which are multi-dimensional. The learning in such a case is relatable, lasting, and contextual.
Multiple Intelligences at Play: In the outdoor learning model the student is not restricted to only auditory, and verbal-linguistic faculties. They would rather engage the subtler forms of intelligence which otherwise are not put to use. For instance, students will never get a better understanding of the vast space in the cosmos until they have watched the night sky live. Noting can match the experience of counting the stars forming a constellation in the sky, not even the audio-visual aids of modern times. A naturalist will learn by building a connection of concepts with the natural world outside the classroom and a Kinaesthetic Learner will learn by interacting with the subject of learning. A musical learner on the other hand will learn from the rhythm in nature and processes. It is interesting to note here that human beings are inherently attuned to learning through building relations, generating ideas, and creating solutions that are aimed at addressing real-world issues.
Builds problem-solving skills: Outdoor education helps students develop problem-solving skills as they learn to adapt to new environments and situations. Students are encouraged to think creatively and critically to address challenges that arise during outdoor activities. There is an ample number of teenagers and youth who are helping address the various challenges before Sustainable Development and the attainment of global goals. Adventure camps, Mountaineering, and Hiking bring out the best in the youth and create opportunities to develop physical, mental, and emotional endurance. Educators must integrate such experiences essentially into the annual academic calendar of the schools.
Fosters teamwork and collaboration: Outdoor education encourages teamwork and collaboration as students work together to accomplish tasks and overcome challenges. This helps build communication skills and promotes a sense of community and brings to the fore the leadership attributes of the children. Outdoor education enables the learners to experience a natural setup to interact, take initiative, step up to lead, offer help, or build dependability. Outdoor Education facilitates the development of social skills, effective communication, and much-desired collaboration skills for sustainable living in the context of SDG 2030.
Develops environmental awareness and commitment towards global goals: Outdoor education helps students develop a sense of appreciation and responsibility for the natural world. The natural setting offers opportunities to understand the vastness as well as the non-renewability of natural resources. By exploring and learning about the environment, students develop a deeper understanding of the impact of humans impact on the planet and the need to take action. Their commitment to helping sustainable development and attaining SDG 2030 gets renewed as a result.
Improves mental health: Outdoor education has been shown to improve mental health by reducing stress and anxiety and improving the release of the happy hormone Dopamine. Spending time in nature has a calming effect on the mind and can help reduce symptoms of depression and anxiety which are become the new normal in today's world torn apart by the ill effects of technological disruptions.
Interdisciplinary Approach: Outdoor education build an outlook to view learning as an interdisciplinary pursuit rather than merely a process of gathering knowledge of the different subject matter in seclusion for the purpose of writing examinations and thereafter pursuing a profession with the aim of earning money to meet the needs of self and family.
Inspiration towards Holistic Living: Outdoor learning helps institutions and individuals to envisage the core purpose of human life ' Holistic Living' rather than investing their life into the pursuit of material-oriented limited life goals
Vasudhaiv-Kutumbkum: Outdoor learning helps build connections with other beings, races, and regions. One gets to interact with and reflect upon the interdependency of all living and no living beings on each other. This provides the young generation an opportunity to identify their roles and responsibilities rather than counting life through their rights and gains.
In conclusion, I would like to state that encompassing outdoor education in the curriculum opens new vistas of exploration. It has the potential to provide numerous benefits for students and adults alike as It encourages physical activity, provides hands-on learning opportunities, builds problem-solving skills, fosters teamwork and collaboration, develops environmental awareness, and improves mental health in addition to building strong connections with surroundings. Outdoor learning provides the opportunity for learning about a diverse range of issues ranging from climate change to food security, diversity, discrimination, and the like.
In the context of all the benefits that outdoor education has to offer to supplement school education and complement the core objectives of the school curriculum, it is imperative for schools to provide due weightage to gardening, field trips, excursions, adventure camps, sporting activities, and community engagement.
Author – Soma Singh, Head of School, DPSG International, Ghaziabad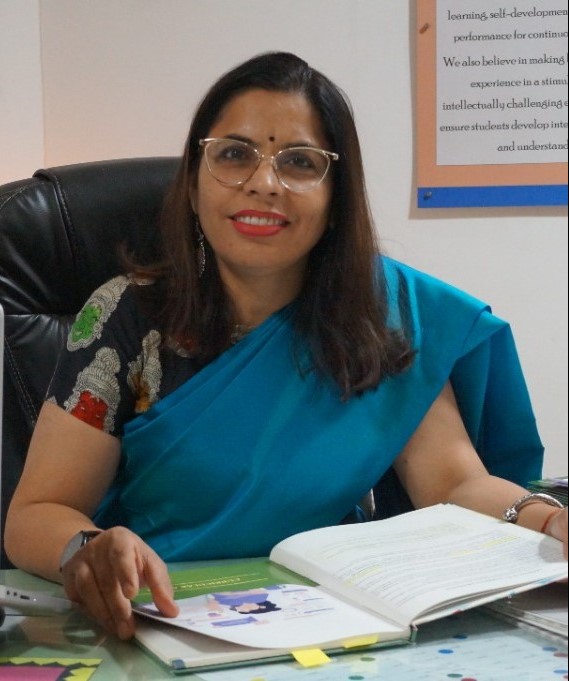 Nipah Virus: Is Indian Education System Ready to Face Another Virus Outbreak?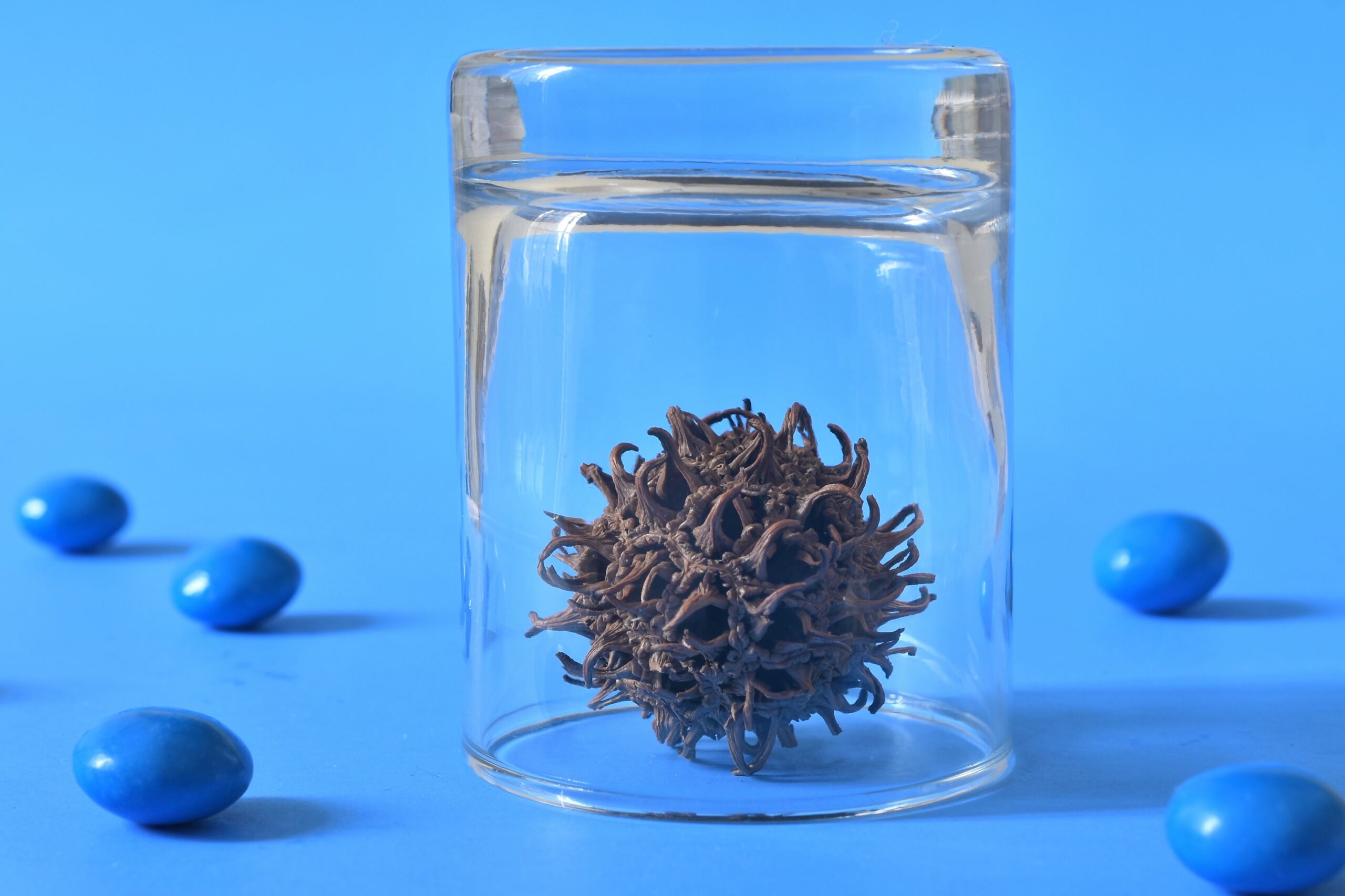 With the news of deaths in the southern state of India, Kerala, due to the new virus outbreak, people around the globe are quite alarmed. This news has shocked many because the world is still recovering from the post-Covid effects. The most impacted sector in every country because of this outbreak is the Education sector. Now, it becomes a challenge for everyone to ensure there is little to no impact on this yet again due to the virus. Mamta Shekhawat, Founder of Gradding.com explains it for everyone.
What Is Nipah Virus? Nipah Virus, popularly known as NiV, is zoonotic. This is a type that is commonly spread between humans due to coming in contact with infected animals. The mediums can be contaminated food, exchange of body fluids or direct contact with the infected animal or human beings. It is a fast-spreading virus that gives people shivers down their spine.
What Are the Causes of Nipah Virus? Studies show that this virus's primary causes can be narrowed down to "Transmission from animals to Humans." There can be a few possible factors behind this, such as:
Deforestation
Climate Change
Habitat Destruction
Nature Cycle Disturbance
Polluting Natural Resources
While these can be the narrowed-down causes of this Virus outbreak, the major concern remains "The interference of Humans in Wildlife." Nature, which is said to be the mother of life, is believed to take things in her control, and here's an example of how it is impacting human lifestyle – especially in the education system where we do learn about conserving nature, but we hardly put it into practice.
How can the Nipah Virus Impact the Indian Education System?
India is one of the densely populated countries and the first to be infected with the virus; there is a high risk of spreading this across the nation. To prevent this, the state Government is calling for lockdown, again, in certain infected areas. If the precautionary actions are not taken properly, it can lead to a complete country lockdown. It means the education curriculum is getting disturbed, and students need to take online classes again. But, the main problem here is:
Lack of Facilities: There are not all the necessary facilities available for students across the nation. This can deprive less privileged students of the opportunity to attend school online and continue their education. Schools also are not well-equipped with the required facilities to aid the teaching staff with the required training to take online classes so that the students' academic year isn't disturbed.
Uncertain Environment: As scientists continue to research the virus and remain unaware of its symptoms and effects, we cannot conclude whether to move online, continue offline, or follow a hybrid approach, which, in turn, creates chaos.
Break in Routine: With so much confusion and irregularity, students often fall for the trap of not taking things seriously. This breaks them from the routine study schedule, and they are distracted from focusing on their career to do something other than study to engage themselves.
Mental Health Issues: Lockdown, again, means not going out and socializing. Again, this would bring back the days when young kids were glued to televisions and mobile phones. Lack of sunlight, outdoor activity, and proper engagement often cause mental health issues in students.
Loss of Opportunities: Students planning to study abroad or pursue any course out of the country to explore their interests and widen their knowledge can also face many challenges. The virus outbreak can hold their chances of moving abroad due to fear of spreading the virus, which might hinder their prospects of studying abroad.
This is how adversely the virus outbreak can impact students willing to study in India and abroad. Though this can adversely disturb the students' plans for the future, if the education system and the Government plan to consider things and work on them, this can be controlled.
Humans have always been the ruling species on Earth, but through the ages, they started evolving and interrupting other species' habitats, leading to their extinction. This is a serious concern that we learn about through multiple courses in our education curriculum, but we never actually put it into practice. Virus outbreaks like these bring us to question that curriculum and fall into the flow of nature while it heals itself. However, this healing process of mother nature can be smoothed while we also keep our development going hand-in-hand if we adapt to the new challenges and make the necessary changes in our education system.
Team ScooNews also reached out to industry leaders, and here is what they said:
"Schools play a vital role in preventing and controlling the spread of infectious diseases, such as the Nipah virus, among students, teachers, staff, and the community. To be prepared for any potential outbreak or increased risk, schools should stay informed of the latest updates and guidance from local health authorities and follow their recommendations. They should also develop and implement an emergency response plan that covers how to identify, report, isolate, and communicate with potential cases and contacts. Furthermore, schools should promote good hygiene practices among students, teachers, and staff, such as washing hands, covering coughs and sneezes, and keeping the school environment clean and disinfected. Schools should also encourage vaccination against preventable diseases among eligible groups, as this can reduce the overall burden on the healthcare system and minimize the risk of outbreaks. Additionally, schools should consider social distancing measures when necessary, such as reducing class sizes, rearranging seating, staggering break times, or even temporarily closing the school if advised by local health authorities. Lastly, schools should communicate and engage with parents or guardians regularly to provide them with information on preventive measures, school policies, and any concerns or questions they may have." said Farzana Dohadwalla, Executive Chairperson, Crimson Education

Ms. Surabhi Joshi, Vice Principal, Manav Rachna International School Charmwood said, "Virus may break the body but never the spirit of resilient teachers. Our breakout rooms are ready for any outbreak and we can face it head on with complete spirit!"