Unlocking Learning Potential: Exploring Different Learning Styles
Students who best internalize and synthesize information when it is presented to them in a graphic depiction of meaningful symbols are described as visual learners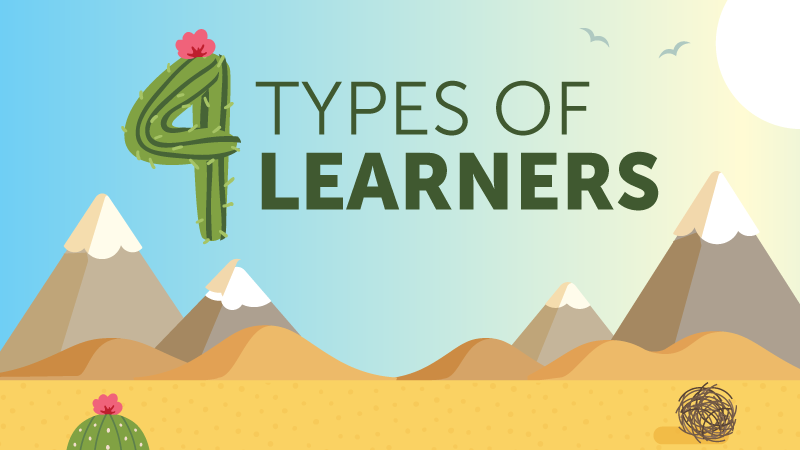 Each child is unique, not only capable of learning but also capable of succeeding." ~Robert John Meehan.
We are all the same but gifted with different abilities. If we explore these innate qualities right at a young age, it will result in selecting the right career in the long run. The knowledge of the 'Different Learning Styles' is very essential for every educator so that she can help students individually. 
The learning styles can be defined, classified, and identified in very different ways. Generally, there are overall patterns that provide direction for learning and teaching. Learning style can also be described as a set of factors, behaviors, and attitudes that facilitate learning for an individual in a given situation. 
The top four 'VARK' learning styles are the four modalities of student learning that were described in a 1992 study by Neil D. Fleming and Coleen E. Mills. These different learning styles—visual, auditory, reading/writing, and kinesthetic—were identified after thousands of hours of classroom observations. It helps to cater to students with different abilities and how to know one's learning style. 
Know your students
Every student is different. Students have different learning styles. Some students retain information easily when it is presented to them via a format or method that may confound one of their classmates. Some prefer studying alone, while some prefer to be in groups and have group discussions. So, let's understand and discuss different learning. There can be divided into four parts.
Visual Learners: 
Students who best internalize and synthesize information when it is presented to them in a graphic depiction of meaningful symbols are described as visual learners. Visual learners tend to be holistic learners. They learn by reading or seeing pictures, and understanding and remembering things by sight. They can picture what they are learning in their head, and learn best by using methods that are primarily visual. They prefer the content to be presented with summarizing charts and diagrams rather than sequential slides of information. These ways of learning are based on watching a video, charts, arrows, diagrams, and other visualizations of information hierarchy, but not necessarily on photographs or videos.
Auditory Learners: 
Auditory (or aural) learners are most successful when they are allowed to hear information presented to them vocally. They learn by hearing and listening and understand and remember things when they have heard. They store information by the way it sounds and have an easier understanding of spoken instructions than written ones. They learn best when they listen. Because students with this learning style may sometimes opt not to take notes during class to maintain their unbroken auditory attention. Educators can erroneously conclude that they are less engaged than their classmates. However, these students may simply have decided that note-taking is a distraction and that their unbroken attention is a more valuable way for them to learn. Auditory learning is a two-way street: They often find success in group activities where they are asked to discuss course materials vocally with their classmates, and they may benefit from reading their written work aloud to themselves to help them think it through.
These ways of learning are based on cooperative learning and group discussions.
Reading/Writing Learners: 
They demonstrate a strong learning preference for reading and writing information. This includes both written information presented in class in the form of handouts and PowerPoint slide presentations, as well as the opportunity to synthesize course content after written assignments. They prefer to learn information by reading notes, handouts, and textbooks. These learners make use of dictionaries and other reference materials. They also benefit by rewriting notes and rereading notes silently again and again. This modality also lends itself to conducting research online, as many information-rich sources on the internet are relatively text-heavy. This includes both written information presented in class in the form of handouts and PowerPoint slide presentations, as well as the opportunity to synthesize course content after written assignments.
The ways of learning are taking notes, researching, reading, and reading/writing-oriented.
Kinesthetic learners: 
They are hands-on, participatory learners who need to take a physically active role. They are sometimes referred to as "tactile learners," but this can be a bit of a misnomer; rather than simply utilizing touch, kinesthetic learners tend to engage all of their senses equally in the process of learning. They use body movement and interact with their environments when learning. To better understand something, they need to touch or feel it; hence practical information is usually preferred over theoretical concepts. A kinesthetic learning experience can be that of learning how to skate. They often thrive in scientific subjects with lab components, as the skills-based, instructional training engages them in productive ways. Ways of Learning: Through Flash Cards, Hands-on Activities.
To help educators develop strategies for reaching every student in their classroom effectively, educational scholars have devised various typologies of different styles of learning. They include visual, auditory, tactile, kinesthetic, sequential, simultaneous, reflective/logical, verbal, interactive, direct experience, indirect experience, and rhythmic/melodic.
Finally, "Learning never exhausts the mind." "For the things we have to learn before we can do them, we learn by doing them." "Learning is not attained by chance; it must be sought for with ardor and attended to with diligence." "The beautiful thing about learning is that nobody can take it away from you."
Dynamic educators keep on exploring different learning styles. Educators need to understand the differences in their student's learning styles so that they can implement best practice strategies into their daily activities and assessments. Determining students' learning styles provides information about their specific preferences. Understanding learning styles can make it easier to create, modify, and develop more efficient curricula and educational programs. Learning styles can encourage students to reflect on their preferred ways of learning, giving them more ownership and control over their learning. Learning styles are a reminder that all students are different. And lastly, they can make teaching more enjoyable, and expand teachers' professional skills.
I have explored my top three learning styles. Have you?
Author – Kajal Chhatija, Founder Director, United International School and Founder, EduDrone – WE CONNECT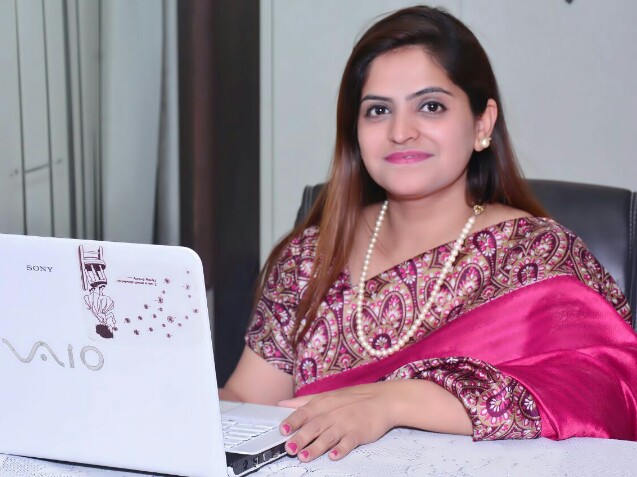 The Power of Emotional Intelligence: How SEL Can Transform Learning
Creating a culture of respect and kindness in the classroom fosters a sense of community and belonging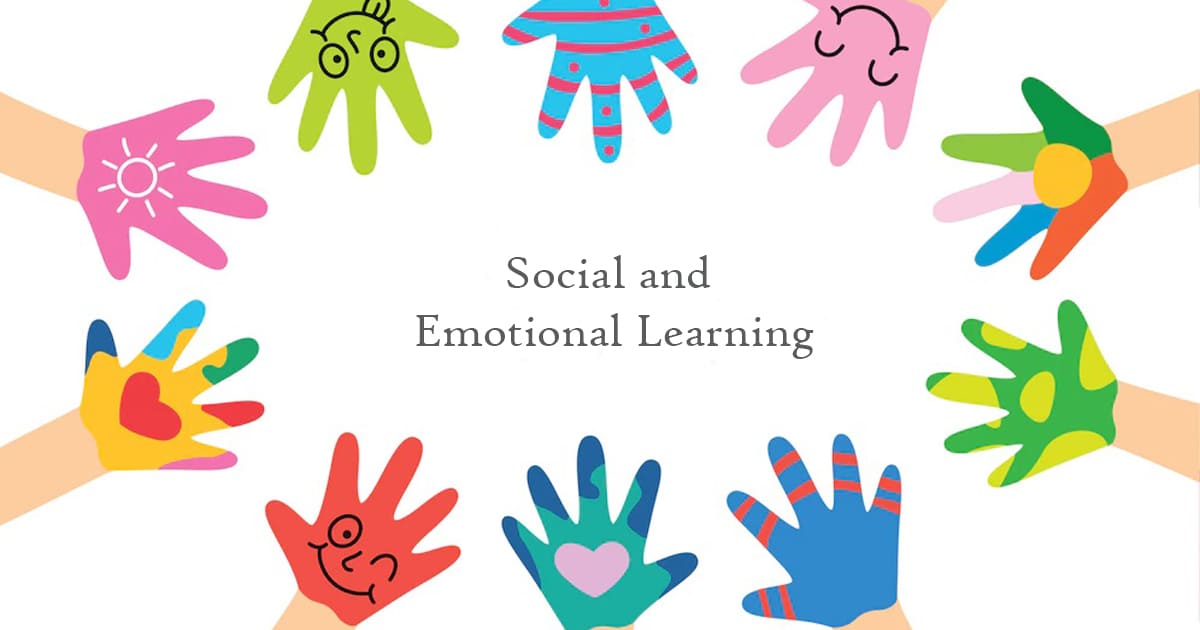 Empathy and understanding are critical elements of a positive and supportive learning environment in the classroom. These qualities help the students to develop a sense of belonging and connection to their classmates and teachers. These elements also promote effective communication, cooperation with one another, and collaboration among students.
Empathy is the ability to understand and share the feelings of others. It involves the awareness of the emotions of others and responding to them with sensitivity, compassion, and kindness. Empathy is a fundamental skill for building healthy relationships, resolving conflicts, and creating a supportive community.
Understanding, on the other hand, involves the comprehension of information, ideas, or situations. It is the ability to perceive and interpret the world around us. Understanding is essential for critical thinking, problem-solving, and decision-making.
To build empathy and understanding in the classroom, teachers need to create a positive and safe learning environment where students feel valued, respected, and supported. Here are some strategies that can help achieve this goal:
Model empathy and kindness – Teachers should model empathy and kindness in their interactions with students. It begins with the promotion of a comfortable environment. Teachers should practice actively listening, expressing gratitude, and showing appreciation for diversity. When students see their teachers practicing empathy and kindness, they are more likely to develop these qualities themselves.
Create a culture of respect and kindness – Teachers should establish a model code of conduct and should expect cordial behaviour. Students should be provided with consistent feedback when students fail to meet those expectations. They should also encourage students to be respectful and empathetic towards one another. Creating a culture of respect and kindness in the classroom fosters a sense of community and belonging.
Provide opportunities for students to share their perspectives and experiences – Teachers can create opportunities for students to share their personal experiences and perspectives through class discussions, group projects, or personal reflection assignments. When students are given the chance to express themselves in a safe and supportive environment, they are more likely to develop empathy toward others and gain a deeper understanding of the world around them.
Expose students to diverse perspectives and cultures – Students grow empathy towards other people when they realize that their perspective is not absolute. This can be achieved only when students are exposed to diverse perspectives and cultures. They can do this by incorporating multicultural literature, films, and other media into the classroom curriculum. By exposing students to a range of experiences and perspectives, teachers can help them appreciate the richness and complexity of the world around them.
Encourage acts of kindness and service – Teachers can build empathy and understanding in the classroom by encouraging their students to engage in acts of kindness and service. An efficient way to achieve this is by way of engaging students in community service projects and volunteer work. Teachers can arrange field visits to different NGOs. On daily basis, small acts of kindness such as holding the door open for someone or offering a word of encouragement to a classmate will also go a long way in molding students' mentality. With this, students will develop a greater sense of empathy and compassion towards others, and they learn to appreciate the value of giving back to their community.
Empathy and understanding are not only critical for building a positive and supportive learning environment but also for promoting social-emotional learning. Social-emotional learning (SEL) is the process of developing social and emotional skills that help individuals build healthy relationships, manage emotions, and make responsible decisions. SEL is essential for overall success in life.
Empathy is one of the five core SEL skills. The other skills are self-awareness, self-management, responsible decision-making, and relationship skills. These skills work together to help individuals navigate the social and emotional challenges of life.
Research has shown that schools that prioritize SEL have higher academic achievement, improved social skills, and better mental health. Moreover, students who have strong SEL skills are more likely to carry their academic life to higher education.
Conclusion
Teaching empathy and understanding in the classroom is not a one-time event, but an ongoing process that requires consistent effort and attention. It is essential to incorporate these skills into the curriculum and to model them in classrooms.
In conclusion, building empathy and understanding in the classroom is essential for creating a positive and supportive learning environment. I would further go on to say that more than being part of the curriculum, it must be a part of the school's culture. It is only by establishing a culture of respect and kindness; promotions and acceptance of sharing of personal experiences and perspectives, and encouraging simple acts of kindness and service, that teachers can help their students to develop a greater sense of empathy and understanding towards others. When students learn to appreciate the diversity of experiences and perspectives that exist in the world around them, they are better equipped to navigate the challenges and complexities of the modern world.
Author – Mandvi Tripathi, Principal, Lucknow International Public School, Lucknow