Gains Over Grades: Fostering a Generation of Entrepreneurs and Problem Solvers
The concept of a classroom has undergone a significant transformation to accommodate the evolving demands of modern pedagogy, which emphasizes interactive and personalized learning that encourages inquiry.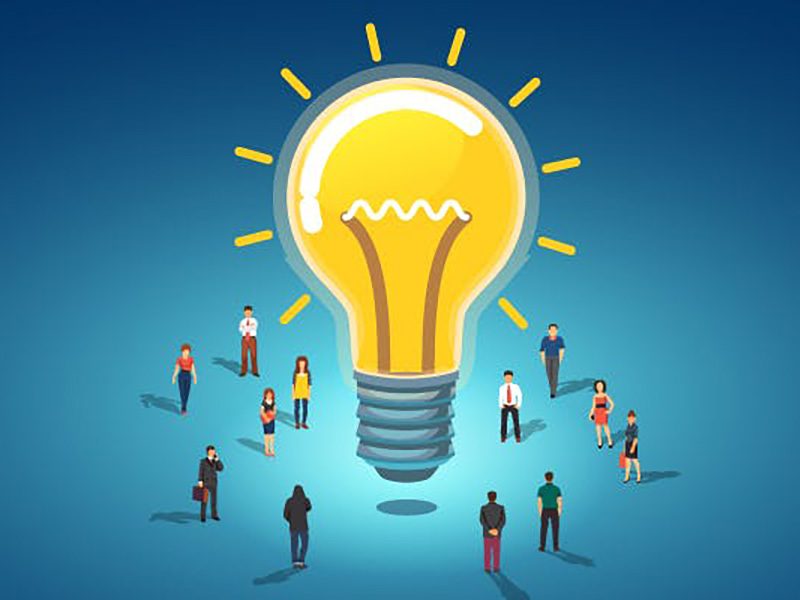 The traditional education system has long prioritized grades and knowledge accumulation over a more comprehensive approach to student development. As a result, grades have become the ultimate measure of success and are often viewed as a race to the top. This has led to a narrow-minded approach to education, where memorization and regurgitation of facts take precedence over actual learning. Enter "Gains Over Grades," a new approach to education that prioritizes learning experiences and personal growth, with schools and teachers embracing innovative techniques to cultivate each student's distinct aptitudes and interests. This article will discuss the significance of transitioning from traditional pedagogical methods to a holistic approach that prioritizes entrepreneurship, technology, and physical education to encourage a new cohort of entrepreneurs, problem-solvers, and achievers. At Prometheus School, we take pride in being at the forefront of this educational revolution.
Nurturing Unique Talents and Entrepreneurship
One of the most significant changes in modern education involves recognizing and supporting each student as a unique individual with their own set of talents and passions. By encouraging students to explore their interests and pursue entrepreneurial ventures at an early age, schools can cultivate a generation of innovative thinkers and problem solvers. Additionally, encouraging students to pursue what they are good at can create exceptional athletes, musicians, artists, and more, who can represent our country on a global stage. For example, entrepreneurship education develops practical skills and fosters critical thinking, creativity, and resilience – essential traits for success in the ever-evolving global economy.
Prometheus School is dedicated to promoting entrepreneurial skills among its students. The school lays strong emphasis on problem-solving and nurturing an entrepreneurial mindset, which is integrated into the curriculum and furthered by a student-led club called EntrepreNow, which is open to all secondary school students. The club invites accomplished entrepreneurs to share their experiences and engage in interactive sessions with motivational speakers and other entrepreneurs.
Starting from the Early Years program, the school imparts financial literacy and the basics of mathematics to its students, followed by a focus on social entrepreneurship in the Primary years. Students are taught about the essential qualities and organizational skills required to become a successful entrepreneur, as well as the impact of consumer choices on entrepreneurship.
Prometheus School has taken its commitment to entrepreneurship a step further by establishing an incubation center with a grant of Rs 1 crore in the 2021-2022 academic year. The incubation center can provide seed funding to students with business ideas and the potential to make an impact on the community at large.
To develop a spirit of entrepreneurship and innovation in its students, the school has formed close ties with prestigious higher education institutions such as Plaksha University and BITS Pilani (Rajasthan). Students have access to programs like the Young Technology Scholars (YTS) by Plaksha University, which introduces students to real-world engineering and problem-solving, and PIEDS (Pilani Innovation and Entrepreneurship Development Society) by BITS Pilani, providing mentorship opportunities aimed at developing entrepreneurial skills.
Embracing Technology: AI, Metaverse, and Technological Accessibility
Incorporating technology into the educational system is crucial for preparing students for the future. The advent of artificial intelligence (AI) and the metaverse has revolutionized the way we learn, collaborate, and solve problems. Integrating these cutting-edge technologies into the classroom will enable students to become technologically adept and thrive in an increasingly digital world. Moreover, it is vital to educate students about the concept of technological accessibility, ensuring that no one is left behind as technology continues to advance.
At Prometheus School, our commitment to integrating technology into teaching methods and learning experiences is reflected in our state-of-the-art computer labs and digital classrooms, which are equipped with advanced technological tools. This enables students to experience the latest innovations in Artificial Intelligence.
Furthermore, we use a digital platform called ItsCredible to acknowledge and commemorate the distinctive accomplishments of individual students. This platform generates digital credentials such as awards, badges, and certificates that may be disseminated via social media to promote and celebrate students' noteworthy achievements, thereby incentivizing them towards greater levels of academic and personal achievement.
To cater to the needs of the school staff, students, and parents, Prometheus has developed the multifunctional application, Prometheus Connect. Through its various functionalities, including the conduct of surveys, educational content delivery, and talent scouting, among others, the application facilitates engagement and participation within the school community. Additionally, the application ensures the timely dissemination of relevant information about the school's daily events and activities, keeping the school community abreast of the latest developments.
In addition, we prioritize digital literacy and technological accessibility by providing training and resources to students and staff. This ensures everyone can fully participate in the digital age.
Physical Education: Creating Olympians and Encouraging Participation in Sports
Another essential aspect of a holistic approach to education is emphasizing the importance of physical education. By promoting sports and physical activities in schools, educators can inspire more students to participate in athletics and pursue opportunities at national and international levels. Nurturing a new generation of Olympians and sports enthusiasts not only brings laurels to the nation but also contributes to the overall health, well-being, and character development of the students. Physical education teaches teamwork, perseverance, and discipline, qualities that are transferable to other areas of life.
Our school adopts sports as a medium to train and develop skills in students that can be transferred to their academic, personal, and professional life and therefore lays strong emphasis on sports and physical education. The school offers world-class sports facilities with a separate sports arena. There are independent Olympic standard academies for badminton, swimming, table tennis, shooting, and football, and a range of other indoor and outdoor sports activities, including chess, horse-riding, archery, squash, etc. Hiking and camping activities facilitate outdoor pursuits, which not only help students promote physical fitness but also help to develop a sense of appreciation for nature and teach students the importance of teamwork, preparedness, leadership, and problem-solving. Students learn under the direct supervision and mentorship of certified coaches and trainers, encouraging them to learn and participate in different sports and enroll in comprehensive fitness programs through various sports clubs. National and international players frequently visit our sports facility and train with our students, which helps inspire and develop the required competitiveness and mindset to compete at the highest level.
Facilities and Infrastructure at Prometheus School
To support our commitment to holistic education, Prometheus School offers a comprehensive range of facilities and infrastructure designed to foster academic excellence, creativity, and personal growth. Some of our key facilities include:
Spacious and well-equipped classrooms with interactive whiteboards and multimedia equipment ensure an engaging and dynamic learning environment. The concept of a classroom has undergone a significant transformation to accommodate the evolving demands of modern pedagogy, which emphasizes interactive and personalized learning that encourages inquiry. Research has shown that a majority of students (51%) prefer to learn by doing, compared to a mere 12% who prefer auditory instruction. Consequently, contemporary classrooms are designed to facilitate experiential learning. To that end, our classrooms are equipped with age-appropriate technology such as cameras, iPads, and computers, especially in primary education. The furniture is designed to accommodate both collaborative and individual learning preferences, and the classroom environment is designed to foster curiosity and creativity through experimentation and reflection.
A well-stocked library that encourages a love for reading and provides access to a vast collection of books, periodicals, and digital resources. Pertinent mention, the secondary library serves as a research-supportive media center, offering a thriving collection of books in various genres and adding new resources each month. It provides specialized reading programs for students in grades 6-8 and offers membership options. Furthermore, the library regularly holds sessions on referencing and citation to encourage academic honesty and integrity. Students have the option to access electronic books, journals, and databases such as Gale for online research.
Our school provides dedicated visual and performing arts facilities, including art studios, music rooms, and a theatre, which serve as a platform for students to express and develop their artistic interests. In line with the principles of the Reggio approach, our art spaces foster a welcoming and stimulating environment where students are encouraged to apply problem-solving techniques and broaden their perspectives. These spaces offer a diverse range of creative outlets, from pottery, and sculpture, to digital art and photography, to nurture students' artistic abilities and promote multidimensional learning.
Cutting-edge science labs and maker spaces encourage experimentation and innovation, providing our students with valuable opportunities to apply theoretical concepts in real-world contexts. Our institution places a strong emphasis on fostering practical and creative learning experiences, particularly in the fields of science, technology, engineering, and mathematics (STEM). Notably, we have proudly partnered with Smartivity, a leading provider of STEM educational kits for children between the ages of 3 and 14, demonstrating our commitment to this mission. Through this collaboration, our students can engage in interactive, hands-on learning activities that incorporate design thinking, enabling them to develop critical skills and gain deeper insights into the practical applications of STEM.
The new approach to education – gains over grades – is an essential shift for schools and educators around the world. By embracing a holistic approach that nurtures each student's unique talents and passions, promotes entrepreneurship, integrates technology, and emphasizes physical education, we can cultivate a generation of well-rounded individuals equipped to navigate the challenges of the 21st century.
We take pride in offering a comprehensive learning experience that caters to the diverse needs of our students. With state-of-the-art facilities, an innovative curriculum, and a commitment to fostering personal growth, we are shaping a brighter future for our students and the world.
Author – Mukesh Sharma, Chairperson and Director, Prometheus School, NCR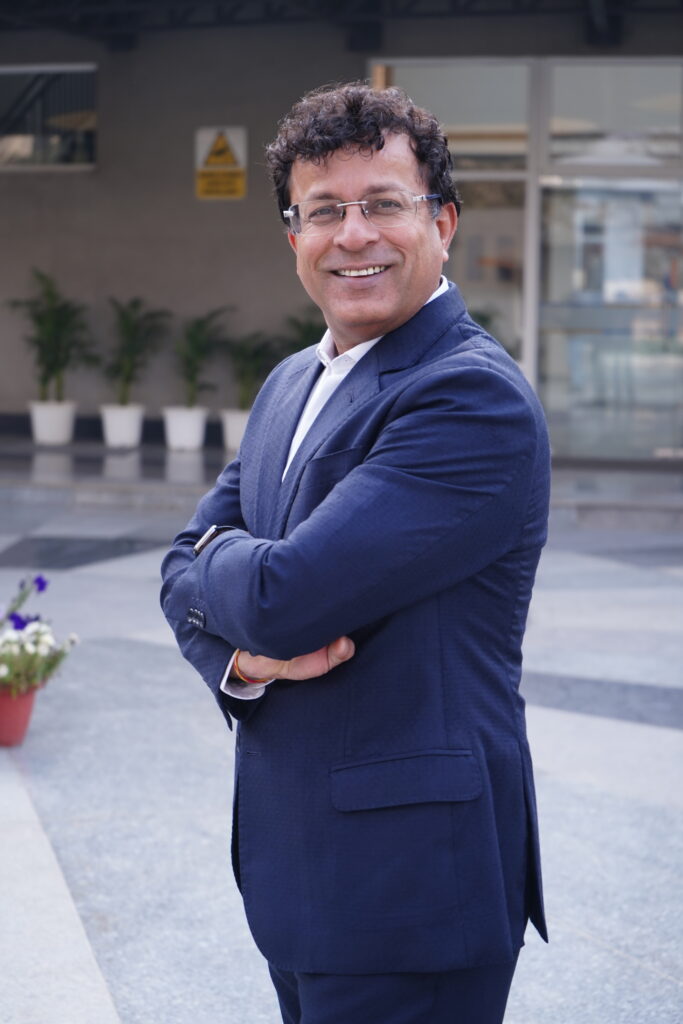 The Power of Emotional Intelligence: How SEL Can Transform Learning
Creating a culture of respect and kindness in the classroom fosters a sense of community and belonging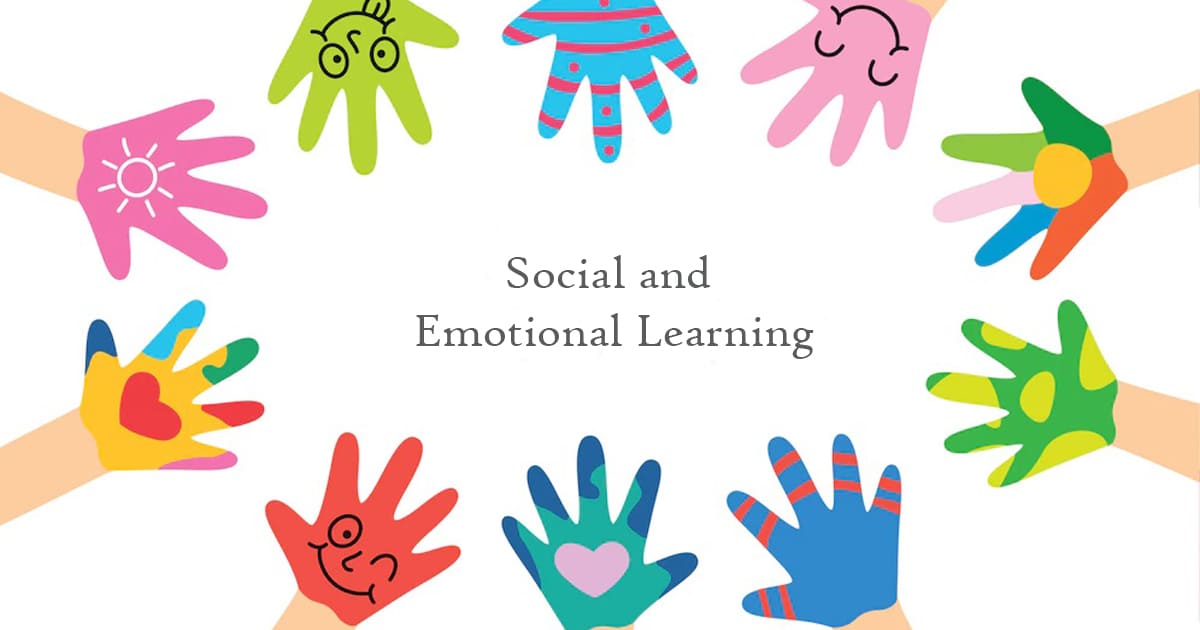 Empathy and understanding are critical elements of a positive and supportive learning environment in the classroom. These qualities help the students to develop a sense of belonging and connection to their classmates and teachers. These elements also promote effective communication, cooperation with one another, and collaboration among students.
Empathy is the ability to understand and share the feelings of others. It involves the awareness of the emotions of others and responding to them with sensitivity, compassion, and kindness. Empathy is a fundamental skill for building healthy relationships, resolving conflicts, and creating a supportive community.
Understanding, on the other hand, involves the comprehension of information, ideas, or situations. It is the ability to perceive and interpret the world around us. Understanding is essential for critical thinking, problem-solving, and decision-making.
To build empathy and understanding in the classroom, teachers need to create a positive and safe learning environment where students feel valued, respected, and supported. Here are some strategies that can help achieve this goal:
Model empathy and kindness – Teachers should model empathy and kindness in their interactions with students. It begins with the promotion of a comfortable environment. Teachers should practice actively listening, expressing gratitude, and showing appreciation for diversity. When students see their teachers practicing empathy and kindness, they are more likely to develop these qualities themselves.
Create a culture of respect and kindness – Teachers should establish a model code of conduct and should expect cordial behaviour. Students should be provided with consistent feedback when students fail to meet those expectations. They should also encourage students to be respectful and empathetic towards one another. Creating a culture of respect and kindness in the classroom fosters a sense of community and belonging.
Provide opportunities for students to share their perspectives and experiences – Teachers can create opportunities for students to share their personal experiences and perspectives through class discussions, group projects, or personal reflection assignments. When students are given the chance to express themselves in a safe and supportive environment, they are more likely to develop empathy toward others and gain a deeper understanding of the world around them.
Expose students to diverse perspectives and cultures – Students grow empathy towards other people when they realize that their perspective is not absolute. This can be achieved only when students are exposed to diverse perspectives and cultures. They can do this by incorporating multicultural literature, films, and other media into the classroom curriculum. By exposing students to a range of experiences and perspectives, teachers can help them appreciate the richness and complexity of the world around them.
Encourage acts of kindness and service – Teachers can build empathy and understanding in the classroom by encouraging their students to engage in acts of kindness and service. An efficient way to achieve this is by way of engaging students in community service projects and volunteer work. Teachers can arrange field visits to different NGOs. On daily basis, small acts of kindness such as holding the door open for someone or offering a word of encouragement to a classmate will also go a long way in molding students' mentality. With this, students will develop a greater sense of empathy and compassion towards others, and they learn to appreciate the value of giving back to their community.
Empathy and understanding are not only critical for building a positive and supportive learning environment but also for promoting social-emotional learning. Social-emotional learning (SEL) is the process of developing social and emotional skills that help individuals build healthy relationships, manage emotions, and make responsible decisions. SEL is essential for overall success in life.
Empathy is one of the five core SEL skills. The other skills are self-awareness, self-management, responsible decision-making, and relationship skills. These skills work together to help individuals navigate the social and emotional challenges of life.
Research has shown that schools that prioritize SEL have higher academic achievement, improved social skills, and better mental health. Moreover, students who have strong SEL skills are more likely to carry their academic life to higher education.
Conclusion
Teaching empathy and understanding in the classroom is not a one-time event, but an ongoing process that requires consistent effort and attention. It is essential to incorporate these skills into the curriculum and to model them in classrooms.
In conclusion, building empathy and understanding in the classroom is essential for creating a positive and supportive learning environment. I would further go on to say that more than being part of the curriculum, it must be a part of the school's culture. It is only by establishing a culture of respect and kindness; promotions and acceptance of sharing of personal experiences and perspectives, and encouraging simple acts of kindness and service, that teachers can help their students to develop a greater sense of empathy and understanding towards others. When students learn to appreciate the diversity of experiences and perspectives that exist in the world around them, they are better equipped to navigate the challenges and complexities of the modern world.
Author – Mandvi Tripathi, Principal, Lucknow International Public School, Lucknow