Inclusive learning: Understanding Learning Disability
Applying different teaching methodologies using the structured multi-sensory approach will make a significant difference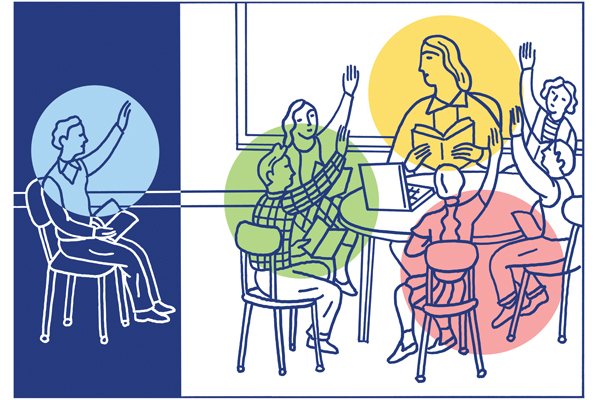 "I like to think I have a superpower called dyslexia. I am creative, intuitive, and empathetic. I am great with problem-solving, and I can think outside the box." ― Lorin Morgan-Richards
Beginning on the note of the aforementioned quote, written by a person with a different learning style, thinking in this way will help you understand the learning disability in a better way. A child is creative in many ways and has normal intelligence and still, the teacher is highlighting him/her as a student who is lagging behind in studies and with a laid-back attitude.
If one goes in depth of knowing children with Learning difficulties, he/she will come to know that learning disabilities are nothing but different learning styles with a different pedagogy to learn.
A learning disability may affect children's specific language-reading, writing, and spelling abilities and sometimes calculation and Math concepts are also difficult for them to achieve at a normal pace. Children with dysgraphia and dyspraxia might show difficulty in writing legibly or learning and executing motor planning activities.
It is not a disease or disability that cannot be overcome but the information processing in the brain is done in a different way in people with a specific learning disability, which leads to these reflections in their performance especially related to specific academic areas, planning, and execution difficulties.
Knowing the ways to work with them by making a strong personal and emotional bond, which will help in improving their self-confidence and self-esteem along with their performance in academic achievements.
Applying different teaching methodologies using the structured multi-sensory approach with some modifications in volume, complexity, and expectation at their level and at their pace will make a significant difference in their improvement and positive progression. A child with learning difficulties will always look forward to your support, when you approach them with a positive remark, it may be a simple star or a simple wow or Well done!
Positive reinforcements and emotional bonds help them to take the first step in their progress and performance. Working with children with learning disabilities is not a difficult task, the only thing that one needs to discover is finding their strengths and knowing the areas to be worked upon along with the learning style that their unique style of learning. 
Each one can teach them. The only need is to understand them and go according to their style of learning with patience and positivism. Believe me, they will never disappoint you and the only thing that bothers them are black and white lines which is very much part of the school academic curriculum so just pick up colorful pens and highlight those black and white words in beautiful color codes and keep on working with them with your heart and soul. One day you will see them improving and doing wonders in their life as per their strengths and you will be proud of them.
Your commitment and compassion towards them will fill their hearts with the light of growth and give them confidence forever. 
Author – Anju Saxena, ALS- Coordinator, Prometheus -IB Continuum School, Noida
The Power of Emotional Intelligence: How SEL Can Transform Learning
Creating a culture of respect and kindness in the classroom fosters a sense of community and belonging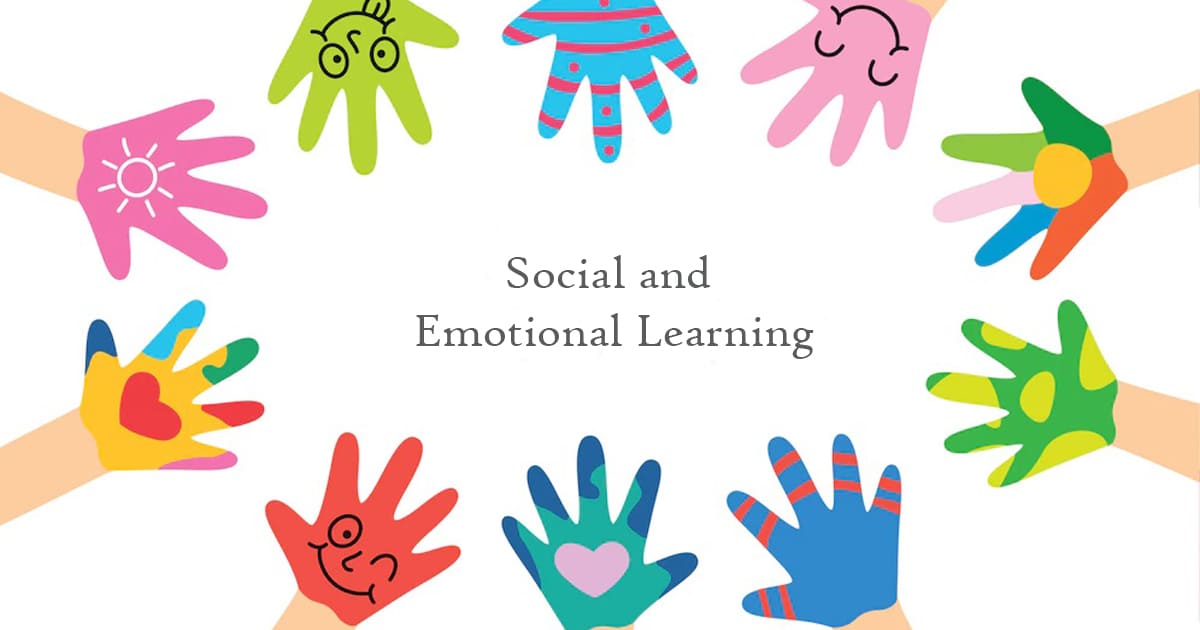 Empathy and understanding are critical elements of a positive and supportive learning environment in the classroom. These qualities help the students to develop a sense of belonging and connection to their classmates and teachers. These elements also promote effective communication, cooperation with one another, and collaboration among students.
Empathy is the ability to understand and share the feelings of others. It involves the awareness of the emotions of others and responding to them with sensitivity, compassion, and kindness. Empathy is a fundamental skill for building healthy relationships, resolving conflicts, and creating a supportive community.
Understanding, on the other hand, involves the comprehension of information, ideas, or situations. It is the ability to perceive and interpret the world around us. Understanding is essential for critical thinking, problem-solving, and decision-making.
To build empathy and understanding in the classroom, teachers need to create a positive and safe learning environment where students feel valued, respected, and supported. Here are some strategies that can help achieve this goal:
Model empathy and kindness – Teachers should model empathy and kindness in their interactions with students. It begins with the promotion of a comfortable environment. Teachers should practice actively listening, expressing gratitude, and showing appreciation for diversity. When students see their teachers practicing empathy and kindness, they are more likely to develop these qualities themselves.
Create a culture of respect and kindness – Teachers should establish a model code of conduct and should expect cordial behaviour. Students should be provided with consistent feedback when students fail to meet those expectations. They should also encourage students to be respectful and empathetic towards one another. Creating a culture of respect and kindness in the classroom fosters a sense of community and belonging.
Provide opportunities for students to share their perspectives and experiences – Teachers can create opportunities for students to share their personal experiences and perspectives through class discussions, group projects, or personal reflection assignments. When students are given the chance to express themselves in a safe and supportive environment, they are more likely to develop empathy toward others and gain a deeper understanding of the world around them.
Expose students to diverse perspectives and cultures – Students grow empathy towards other people when they realize that their perspective is not absolute. This can be achieved only when students are exposed to diverse perspectives and cultures. They can do this by incorporating multicultural literature, films, and other media into the classroom curriculum. By exposing students to a range of experiences and perspectives, teachers can help them appreciate the richness and complexity of the world around them.
Encourage acts of kindness and service – Teachers can build empathy and understanding in the classroom by encouraging their students to engage in acts of kindness and service. An efficient way to achieve this is by way of engaging students in community service projects and volunteer work. Teachers can arrange field visits to different NGOs. On daily basis, small acts of kindness such as holding the door open for someone or offering a word of encouragement to a classmate will also go a long way in molding students' mentality. With this, students will develop a greater sense of empathy and compassion towards others, and they learn to appreciate the value of giving back to their community.
Empathy and understanding are not only critical for building a positive and supportive learning environment but also for promoting social-emotional learning. Social-emotional learning (SEL) is the process of developing social and emotional skills that help individuals build healthy relationships, manage emotions, and make responsible decisions. SEL is essential for overall success in life.
Empathy is one of the five core SEL skills. The other skills are self-awareness, self-management, responsible decision-making, and relationship skills. These skills work together to help individuals navigate the social and emotional challenges of life.
Research has shown that schools that prioritize SEL have higher academic achievement, improved social skills, and better mental health. Moreover, students who have strong SEL skills are more likely to carry their academic life to higher education.
Conclusion
Teaching empathy and understanding in the classroom is not a one-time event, but an ongoing process that requires consistent effort and attention. It is essential to incorporate these skills into the curriculum and to model them in classrooms.
In conclusion, building empathy and understanding in the classroom is essential for creating a positive and supportive learning environment. I would further go on to say that more than being part of the curriculum, it must be a part of the school's culture. It is only by establishing a culture of respect and kindness; promotions and acceptance of sharing of personal experiences and perspectives, and encouraging simple acts of kindness and service, that teachers can help their students to develop a greater sense of empathy and understanding towards others. When students learn to appreciate the diversity of experiences and perspectives that exist in the world around them, they are better equipped to navigate the challenges and complexities of the modern world.
Author – Mandvi Tripathi, Principal, Lucknow International Public School, Lucknow