Understanding Metaverse
Time has changed. In just two decades, the metaverse has taken a new birth.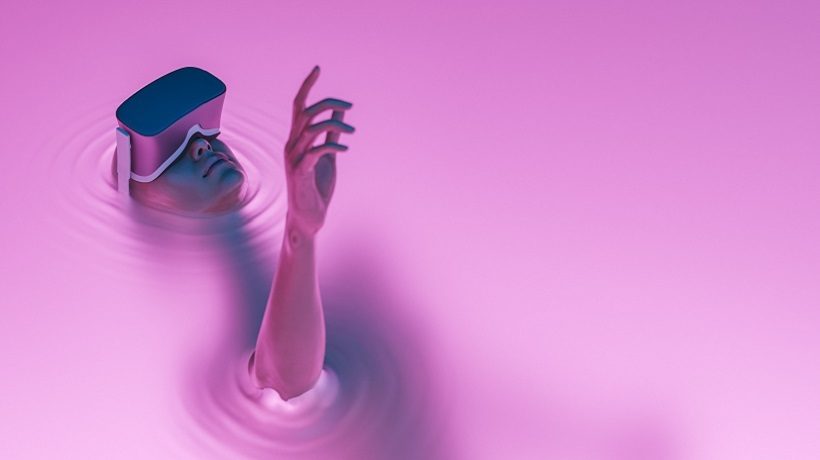 You enter the class. It is an open classroom, held in the lap of nature. You exchange high-fives and fist-bumps with your buddies and find your spot. The teacher is an expert on biochemistry, working with South Korea's top university. He is sitting under a tree in a meditative pose, waiting for all students to join the class. The popularity of this school has attracted students and faculty from all over the world. We still have 5 minutes before the class starts. So as usual, students are having fun, talking to each other, showing off their new stuff, and cracking jokes. Sharp at 9 am, the class starts.
Our teacher, Prof. Yujun opens his eyes and greets everyone. He checks the attendance and begins his lecture. Ufuoma has a doubt and raises her hand. Prof. Yujun presents the molecular structure he was explaining and breaks it down to help Ufuoma understand it better.
The only interesting thing about the above scene is that neither the students nor the teacher are sitting in one physical space. They are virtually connected in an immersive world. Prof. Yujun is taking his class from Seoul, while Ufuoma is sitting in her home in the Sahel region of Nigeria. Prof. Yujun can only speak Korean, while Ufuoma understands Fula. You, on the other hand, are enjoying a nice sip of filter coffee in your home in Wayanad, Kerala. It is easy for you to understand other people because all you hear is Malayalam. This is the power of Virtual and Augmented reality. Every word said is automatically translated into the language that the respective recipient understands. You can see each other's avatars. They appear almost like their real person, except that for Alakando, for he prefers to look like a pride-coloured non-gender-confirming blob.
With a single verbal command, Prof. Yujun changes the nature scene to a high-tech lab. Every student is suddenly sitting on lab tables, with each one having a set of test tubes in front of them. Prof. asks them to raise their right hand and pinch their fingers. This gesture gives a command to their VR headsets to trigger the test tube animation. Students have to lift their hands, while virtually holding the test tube and pour the chemical into a beaker. Reaction in the beaker appears realistic.
They are in a Metaverse. A virtual immersive world, where everything appears to be realistic. In 1992, when Neal Stephenson coined the term Metaverse, he did not realize that his imagination will see the light of day so soon. In just a decade, Philip Rosedale, working at the Lindon Lab, created a game called Second Life. It is divided into regions and each region can have a fixed number of residents/visitors. They interact with each other, live in virtual homes, and perform virtual tasks. People started building replicas of monuments, buildings, and art galleries, thus making this place a parallel universe. University of San Martin de Porres of Peru has a dedicated department that develops Peruvian archaeological site models in Second Life. West Virginia University has seven degree-programs, that run solely on Second Life. There are cathedrals and churches in Second Life, where people attend Sunday mass, from all over the world. Islam-Online has created the virtual Hajj experience, where even non-Muslims can experience the practices and rituals of the holy pilgrimage. In 2007, there were even riots in this Metaverse. Members of the 'French National Front' and 'Second Life Left Unity' fought with each other virtually, causing damage to each other's online properties.
Like Second Life, Sims, AltspaceVR, Dreams, Unity, and Roblox became super popular. Unity and Roblox eventually launched their framework engines publicly and now any developer can develop a game/experience on these. Children are crazy about games developed on Minecraft, Roblox, and Unity.
Time has changed. In just two decades, the metaverse has taken a new birth. While the core definition remains the same, the way we interact with it has improved drastically. In simple words, metaverse means "real world, represented virtually in an immersive environment". You can roam around, do chores, talk to people, build stuff, and behave just the way you would, in the real world. The advantage is, that most of the hard labour is eliminated.
Is this bad or good? And how does it impact the education system?
The answer is simple. We love it or hate it, but the world has moved. We can sit back and hold tight to our past, or we can walk along with the advancements. The education system forms the foundation of society. To create better resources for this advanced industry, the education system will need urgent transformation. When Facebook realized the power of the metaverse, it changed its company name to "Meta". Under this banner, they created a strong team and developed Horizon Worlds, which is already launched in the US, Canada, the UK, Ireland, Iceland, France, and Spain. Since the modern metaverse gives the best experience with VR headsets, companies like Facebook and Microsoft acquired headset manufacturers. The leading company Oculus is now a Meta brand and has dedicated devices for Horizon Worlds. Microsoft has launched HoloLens to provide the ultimate immersive experience. While the cost of these high-end gadgets is not something that every Indian school can afford, there are inexpensive solutions like the DIY Cardboard-VR, that can convert any smartphone to a 3D experience device.
Soon, different metaverse platforms will start talking to each other. The underlying protocols are being developed by a consortium of industry giants. An avatar can be created on one platform, hosted on another, and can be used by all the metaverses operating online with tools like readyplayer.me. I help you create such an Avatar, associate gestures/animations, and export it to be consumed by any platform. From Metaverse, the industry is rapidly moving towards Meta-commerce, where a buyer can walk into the store, pick a product, move it, interact with it, and decide to buy. The sale can happen through money issued by a traditional bank, or the decentralized cryptocurrency. Rights to the product are stored as NFTs on a blockchain. As you walk through the metaverse, your movement, stoppages, gestures, and patterns are stored in the system, to be further processed using Big Data algorithms. These algorithms feed processed information to Artificial Intelligence engines. As a result, when you cross a store in a metaverse, a sales avatar can greet you in your preferred language and style, and offer you something that is highly personalized to your taste and requirement. Sitting in the comfort of your home, you can visit every nook and corner of the Mehrangarh Fort and easily buy memorabilia after exploring them virtually. Then you can drive to the dunes and experience the night sky with a bonfire. AI will automatically create avatars to accompany you, who will match your ideology and can have intellectual discussions, just the way you enjoy. The same AI-generated avatars will then sit with another guest later and remember the knowledge you passed on to them. And these being intelligent systems, won't blindly believe in what you say. They will try to verify it, just the way any other human would, with whatever resources are available. There has been a lot of criticism sighting the possibility of echo chambers and digitally alienated spaces. This is where the role of the modern education system becomes more prominent. We need to build better awareness and train our students in the methods that can prevent them from addiction, and abuse, and promote healthy use of such advanced technology.
All this is not the future. This is the present. It is happening across the globe and Indian companies are contributing heavily to the technology. Progressive schools, who understand its power have already adopted the next-generation tools. For those, who cannot invest in technology immediately, a bigger responsibility of spreading awareness awaits. To be the global leader, our future generation must be trained to walk ahead of the world.
Author – Vikramjit Singh Rooprai, Educator and Technology Consultant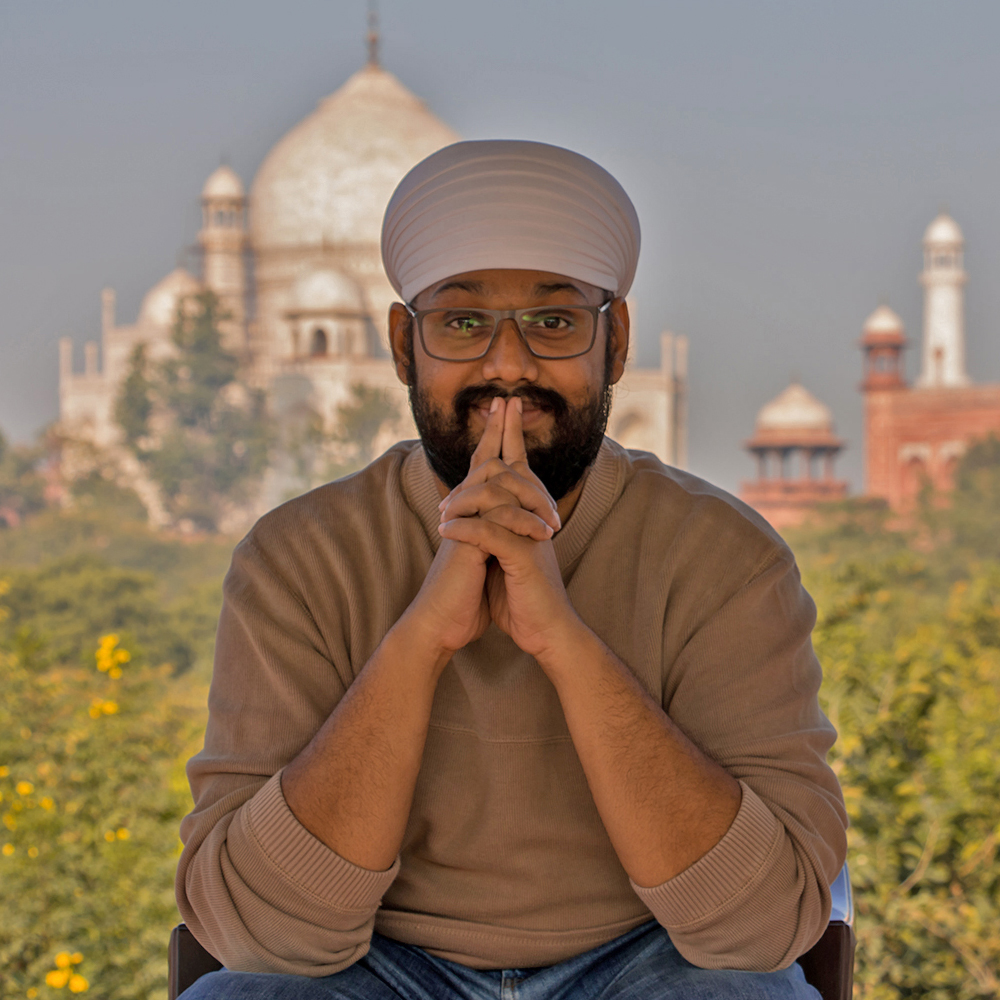 The Power of Emotional Intelligence: How SEL Can Transform Learning
Creating a culture of respect and kindness in the classroom fosters a sense of community and belonging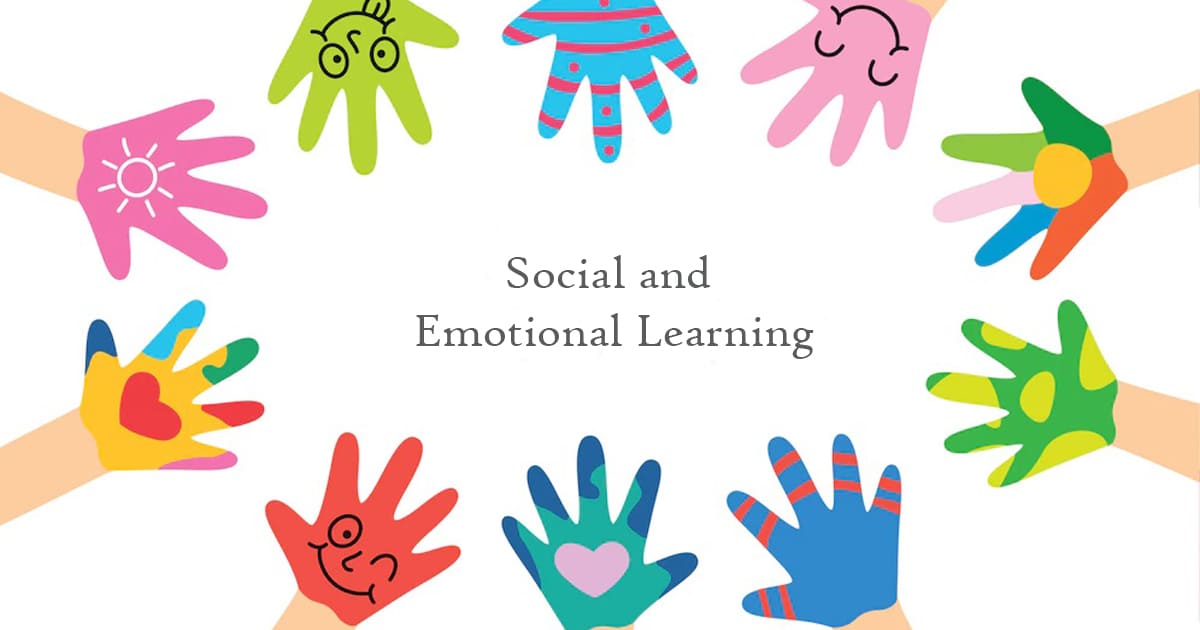 Empathy and understanding are critical elements of a positive and supportive learning environment in the classroom. These qualities help the students to develop a sense of belonging and connection to their classmates and teachers. These elements also promote effective communication, cooperation with one another, and collaboration among students.
Empathy is the ability to understand and share the feelings of others. It involves the awareness of the emotions of others and responding to them with sensitivity, compassion, and kindness. Empathy is a fundamental skill for building healthy relationships, resolving conflicts, and creating a supportive community.
Understanding, on the other hand, involves the comprehension of information, ideas, or situations. It is the ability to perceive and interpret the world around us. Understanding is essential for critical thinking, problem-solving, and decision-making.
To build empathy and understanding in the classroom, teachers need to create a positive and safe learning environment where students feel valued, respected, and supported. Here are some strategies that can help achieve this goal:
Model empathy and kindness – Teachers should model empathy and kindness in their interactions with students. It begins with the promotion of a comfortable environment. Teachers should practice actively listening, expressing gratitude, and showing appreciation for diversity. When students see their teachers practicing empathy and kindness, they are more likely to develop these qualities themselves.
Create a culture of respect and kindness – Teachers should establish a model code of conduct and should expect cordial behaviour. Students should be provided with consistent feedback when students fail to meet those expectations. They should also encourage students to be respectful and empathetic towards one another. Creating a culture of respect and kindness in the classroom fosters a sense of community and belonging.
Provide opportunities for students to share their perspectives and experiences – Teachers can create opportunities for students to share their personal experiences and perspectives through class discussions, group projects, or personal reflection assignments. When students are given the chance to express themselves in a safe and supportive environment, they are more likely to develop empathy toward others and gain a deeper understanding of the world around them.
Expose students to diverse perspectives and cultures – Students grow empathy towards other people when they realize that their perspective is not absolute. This can be achieved only when students are exposed to diverse perspectives and cultures. They can do this by incorporating multicultural literature, films, and other media into the classroom curriculum. By exposing students to a range of experiences and perspectives, teachers can help them appreciate the richness and complexity of the world around them.
Encourage acts of kindness and service – Teachers can build empathy and understanding in the classroom by encouraging their students to engage in acts of kindness and service. An efficient way to achieve this is by way of engaging students in community service projects and volunteer work. Teachers can arrange field visits to different NGOs. On daily basis, small acts of kindness such as holding the door open for someone or offering a word of encouragement to a classmate will also go a long way in molding students' mentality. With this, students will develop a greater sense of empathy and compassion towards others, and they learn to appreciate the value of giving back to their community.
Empathy and understanding are not only critical for building a positive and supportive learning environment but also for promoting social-emotional learning. Social-emotional learning (SEL) is the process of developing social and emotional skills that help individuals build healthy relationships, manage emotions, and make responsible decisions. SEL is essential for overall success in life.
Empathy is one of the five core SEL skills. The other skills are self-awareness, self-management, responsible decision-making, and relationship skills. These skills work together to help individuals navigate the social and emotional challenges of life.
Research has shown that schools that prioritize SEL have higher academic achievement, improved social skills, and better mental health. Moreover, students who have strong SEL skills are more likely to carry their academic life to higher education.
Conclusion
Teaching empathy and understanding in the classroom is not a one-time event, but an ongoing process that requires consistent effort and attention. It is essential to incorporate these skills into the curriculum and to model them in classrooms.
In conclusion, building empathy and understanding in the classroom is essential for creating a positive and supportive learning environment. I would further go on to say that more than being part of the curriculum, it must be a part of the school's culture. It is only by establishing a culture of respect and kindness; promotions and acceptance of sharing of personal experiences and perspectives, and encouraging simple acts of kindness and service, that teachers can help their students to develop a greater sense of empathy and understanding towards others. When students learn to appreciate the diversity of experiences and perspectives that exist in the world around them, they are better equipped to navigate the challenges and complexities of the modern world.
Author – Mandvi Tripathi, Principal, Lucknow International Public School, Lucknow