Understanding Metaverse
Time has changed. In just two decades, the metaverse has taken a new birth.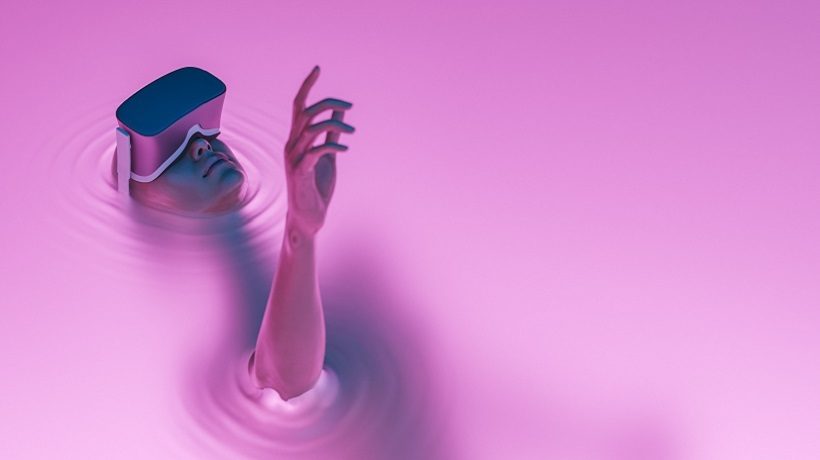 You enter the class. It is an open classroom, held in the lap of nature. You exchange high-fives and fist-bumps with your buddies and find your spot. The teacher is an expert on biochemistry, working with South Korea's top university. He is sitting under a tree in a meditative pose, waiting for all students to join the class. The popularity of this school has attracted students and faculty from all over the world. We still have 5 minutes before the class starts. So as usual, students are having fun, talking to each other, showing off their new stuff, and cracking jokes. Sharp at 9 am, the class starts.
Our teacher, Prof. Yujun opens his eyes and greets everyone. He checks the attendance and begins his lecture. Ufuoma has a doubt and raises her hand. Prof. Yujun presents the molecular structure he was explaining and breaks it down to help Ufuoma understand it better.
The only interesting thing about the above scene is that neither the students nor the teacher are sitting in one physical space. They are virtually connected in an immersive world. Prof. Yujun is taking his class from Seoul, while Ufuoma is sitting in her home in the Sahel region of Nigeria. Prof. Yujun can only speak Korean, while Ufuoma understands Fula. You, on the other hand, are enjoying a nice sip of filter coffee in your home in Wayanad, Kerala. It is easy for you to understand other people because all you hear is Malayalam. This is the power of Virtual and Augmented reality. Every word said is automatically translated into the language that the respective recipient understands. You can see each other's avatars. They appear almost like their real person, except that for Alakando, for he prefers to look like a pride-coloured non-gender-confirming blob.
With a single verbal command, Prof. Yujun changes the nature scene to a high-tech lab. Every student is suddenly sitting on lab tables, with each one having a set of test tubes in front of them. Prof. asks them to raise their right hand and pinch their fingers. This gesture gives a command to their VR headsets to trigger the test tube animation. Students have to lift their hands, while virtually holding the test tube and pour the chemical into a beaker. Reaction in the beaker appears realistic.
They are in a Metaverse. A virtual immersive world, where everything appears to be realistic. In 1992, when Neal Stephenson coined the term Metaverse, he did not realize that his imagination will see the light of day so soon. In just a decade, Philip Rosedale, working at the Lindon Lab, created a game called Second Life. It is divided into regions and each region can have a fixed number of residents/visitors. They interact with each other, live in virtual homes, and perform virtual tasks. People started building replicas of monuments, buildings, and art galleries, thus making this place a parallel universe. University of San Martin de Porres of Peru has a dedicated department that develops Peruvian archaeological site models in Second Life. West Virginia University has seven degree-programs, that run solely on Second Life. There are cathedrals and churches in Second Life, where people attend Sunday mass, from all over the world. Islam-Online has created the virtual Hajj experience, where even non-Muslims can experience the practices and rituals of the holy pilgrimage. In 2007, there were even riots in this Metaverse. Members of the 'French National Front' and 'Second Life Left Unity' fought with each other virtually, causing damage to each other's online properties.
Like Second Life, Sims, AltspaceVR, Dreams, Unity, and Roblox became super popular. Unity and Roblox eventually launched their framework engines publicly and now any developer can develop a game/experience on these. Children are crazy about games developed on Minecraft, Roblox, and Unity.
Time has changed. In just two decades, the metaverse has taken a new birth. While the core definition remains the same, the way we interact with it has improved drastically. In simple words, metaverse means "real world, represented virtually in an immersive environment". You can roam around, do chores, talk to people, build stuff, and behave just the way you would, in the real world. The advantage is, that most of the hard labour is eliminated.
Is this bad or good? And how does it impact the education system?
The answer is simple. We love it or hate it, but the world has moved. We can sit back and hold tight to our past, or we can walk along with the advancements. The education system forms the foundation of society. To create better resources for this advanced industry, the education system will need urgent transformation. When Facebook realized the power of the metaverse, it changed its company name to "Meta". Under this banner, they created a strong team and developed Horizon Worlds, which is already launched in the US, Canada, the UK, Ireland, Iceland, France, and Spain. Since the modern metaverse gives the best experience with VR headsets, companies like Facebook and Microsoft acquired headset manufacturers. The leading company Oculus is now a Meta brand and has dedicated devices for Horizon Worlds. Microsoft has launched HoloLens to provide the ultimate immersive experience. While the cost of these high-end gadgets is not something that every Indian school can afford, there are inexpensive solutions like the DIY Cardboard-VR, that can convert any smartphone to a 3D experience device.
Soon, different metaverse platforms will start talking to each other. The underlying protocols are being developed by a consortium of industry giants. An avatar can be created on one platform, hosted on another, and can be used by all the metaverses operating online with tools like readyplayer.me. I help you create such an Avatar, associate gestures/animations, and export it to be consumed by any platform. From Metaverse, the industry is rapidly moving towards Meta-commerce, where a buyer can walk into the store, pick a product, move it, interact with it, and decide to buy. The sale can happen through money issued by a traditional bank, or the decentralized cryptocurrency. Rights to the product are stored as NFTs on a blockchain. As you walk through the metaverse, your movement, stoppages, gestures, and patterns are stored in the system, to be further processed using Big Data algorithms. These algorithms feed processed information to Artificial Intelligence engines. As a result, when you cross a store in a metaverse, a sales avatar can greet you in your preferred language and style, and offer you something that is highly personalized to your taste and requirement. Sitting in the comfort of your home, you can visit every nook and corner of the Mehrangarh Fort and easily buy memorabilia after exploring them virtually. Then you can drive to the dunes and experience the night sky with a bonfire. AI will automatically create avatars to accompany you, who will match your ideology and can have intellectual discussions, just the way you enjoy. The same AI-generated avatars will then sit with another guest later and remember the knowledge you passed on to them. And these being intelligent systems, won't blindly believe in what you say. They will try to verify it, just the way any other human would, with whatever resources are available. There has been a lot of criticism sighting the possibility of echo chambers and digitally alienated spaces. This is where the role of the modern education system becomes more prominent. We need to build better awareness and train our students in the methods that can prevent them from addiction, and abuse, and promote healthy use of such advanced technology.
All this is not the future. This is the present. It is happening across the globe and Indian companies are contributing heavily to the technology. Progressive schools, who understand its power have already adopted the next-generation tools. For those, who cannot invest in technology immediately, a bigger responsibility of spreading awareness awaits. To be the global leader, our future generation must be trained to walk ahead of the world.
Author – Vikramjit Singh Rooprai, Educator and Technology Consultant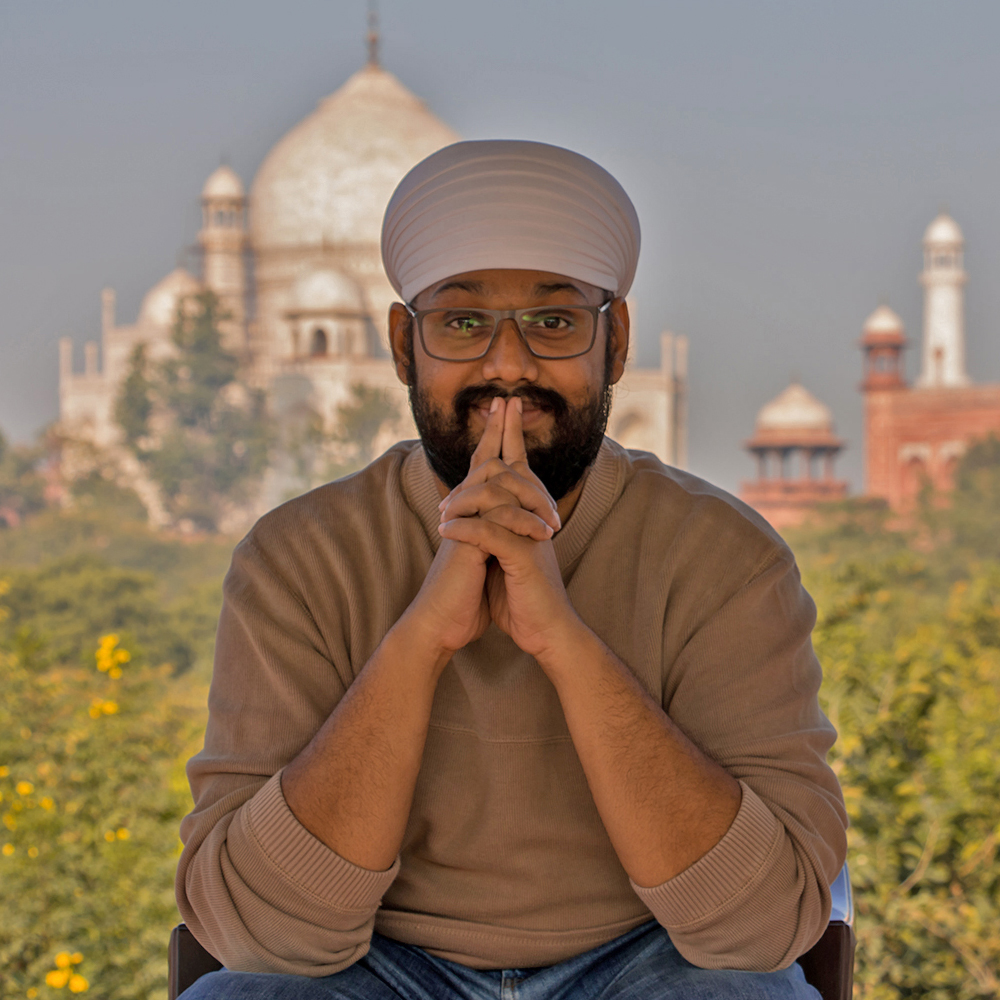 World Tourism Day 2023: The Career Prospects in the Field of Tourism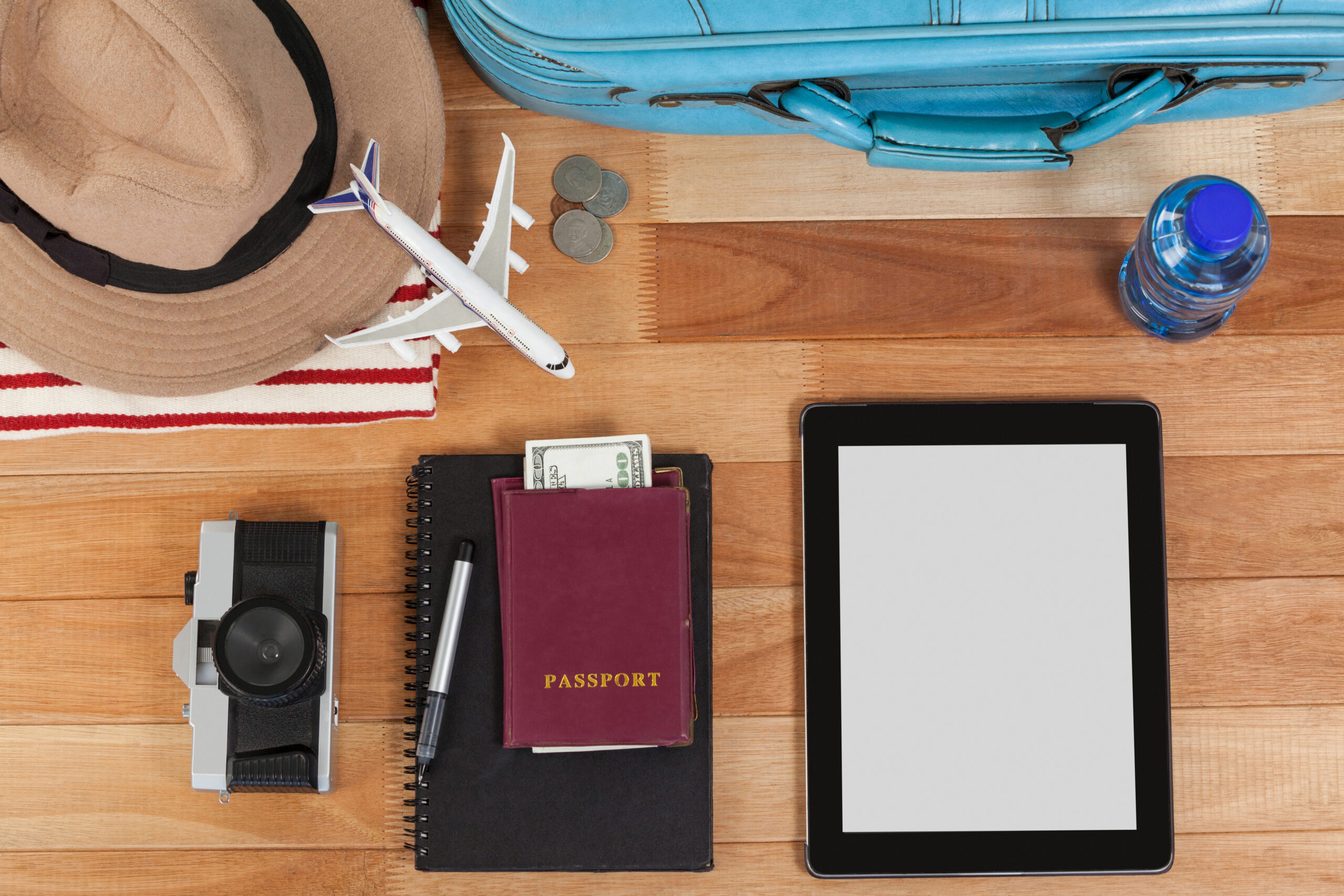 As we celebrate World Tourism Day 2023, it's time for school graduates to embark on a journey that goes beyond the familiar horizons of textbooks and classrooms. This is a journey that explores the educational perspective of tourism, unveiling the skills required and the plethora of career opportunities available in this dynamic field. India's travel and tourism industry is poised for center stage in the coming years, and the prospects for students have never been brighter.
A Glimpse into the Growth of Tourism:
In 2021, India's tourism sector wasn't just a contributor; it stood as a powerhouse, constituting a significant 5.8% of the country's GDP and providing employment for a remarkable 32.1 million people. This resurgence followed a tumultuous 2020 marked by the devastating impacts of the COVID-19 pandemic.
What's more exciting is that India's tourism sector is poised for sustained growth, with a projected compound annual growth rate (CAGR) of 13% during the period from 2019 to 2023. By 2023, it's expected to reach an impressive ₹32.05 lakh crore (US$450 billion). Furthermore, the sector is on track to create an astonishing 52.3 million jobs by 2028, accounting for 8.1% of the nation's total employment.
Moreover, India's tourism sector is anticipated to benefit from consistent hiring in other sectors such as financial services, technology, FMCG, and property and construction in 2023, providing diverse opportunities for aspiring professionals.
Educational Avenues in Travel and Tourism:
The journey toward a rewarding career in travel and tourism begins with education. Numerous institutions offer a broad spectrum of courses tailored to the industry's diverse demands. These educational pathways encompass Bachelor's and Master's degrees, diploma programs, and even flexible distance learning options.
Here are some popular courses for undergraduate and postgraduate education in tourism in India:
Undergraduate Courses:
BA in Tourism Administration: A three-year course covering various aspects of tourism management, including tourism planning, marketing, operations, finance, and human resource development. It also provides exposure to the cultural, social, and environmental dimensions of tourism. Some institutions offering this course include Christ University, Bangalore, Jamia Millia Islamia, New Delhi, and Amity University, Noida.
BA in Tourism Studies: A three-year course focusing on the theoretical and practical aspects of tourism, including tourism geography, tourism products, tourism policy, tourism development, and tourism research. It also offers electives in areas such as adventure tourism, heritage tourism, and eco-tourism. Institutions offering this course include Indira Gandhi National Open University, New Delhi, Madurai Kamaraj University, Madurai, and Aligarh Muslim University, Aligarh.
Bachelor of Tourism Management (BTM): A four-year course providing comprehensive knowledge and skills in tourism management, such as tourism marketing, operations, finance, law, and entrepreneurship. The course also includes industrial training and project work in the tourism sector. Some institutions offering this course include the University of Calicut, Malappuram, Kurukshetra University, Kurukshetra, and the University of Kashmir, Srinagar.
Com in Travel and Tourism Management: A three-year course combining core commerce subjects with specialized topics related to travel and tourism, such as travel agency management, tour operations, airline ticketing, and tourism economics. It prepares students for careers as travel consultants, tour managers, and tourism officers. Some institutions offering this course include St. Joseph's College of Commerce, Bangalore, Symbiosis College of Arts and Commerce, Pune, and Loyola College, Chennai.
Sc in Hospitality and Hotel Administration: A three-year course covering various aspects of hospitality and hotel management, including food production, food and beverage service, front office, housekeeping, and hotel engineering. The course also provides practical training and exposure to the hospitality industry. Some institutions offering this course include the Institute of Hotel Management, Catering and Nutrition, New Delhi, Welcomgroup Graduate School of Hotel Administration, Manipal, and the Institute of Hotel Management, Mumbai.
Postgraduate Courses:
Master of Tourism Administration (MTA): A two-year course offering advanced knowledge and skills in tourism administration, such as tourism policy, planning, marketing, finance, and research. It also offers specializations in areas like tourism product development, destination management, and human resource management. Some institutions offering this course include Banaras Hindu University, Varanasi, Pondicherry University, Pondicherry, and Himachal Pradesh University, Shimla.
Master of Tourism and Travel Management (MTTM): A two-year course focusing on managerial and operational aspects of tourism and travel, including operations, marketing, finance, and law. It includes field visits, internships, and project work in the tourism and travel sector. Some institutions offering this course include the Indian Institute of Tourism and Travel Management, Gwalior, Kalinga Institute of Industrial Technology, Bhubaneswar, and Amity University, Noida.
Master of Tourism and Heritage Management (MTHM): A two-year course exploring the connections between tourism and heritage, including heritage tourism, cultural tourism, and eco-tourism. It covers heritage conservation, management, and promotion challenges in the context of tourism. Some institutions offering this course include the Central University of Gujarat, Gandhinagar, Central University of Rajasthan, Ajmer, and Central University of Karnataka, Kalaburagi.
Master of Hotel Management (MHM): A two-year course providing in-depth knowledge and skills in hotel management, including operations, marketing, finance, law, and entrepreneurship. It offers electives like hotel revenue management, quality management, and facility management. Some institutions offering this course include the Institute of Hotel Management, Catering and Nutrition, New Delhi, the Institute of Hotel Management, Bangalore, and the Institute of Hotel Management, Bhopal.
Master of Business Administration (MBA) in Tourism and Hospitality Management: A two-year course blending core business administration subjects with tourism and hospitality management, covering areas like business environment, strategic management, marketing management, and financial management. It prepares students for leadership roles in the tourism and hospitality industry. Some institutions offering this course include the Indian Institute of Management, Lucknow, the Indian Institute of Management, Kozhikode, and the Indian Institute of Management, Indore.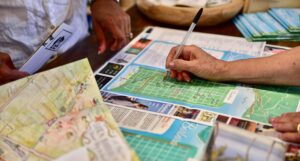 Expanding Opportunities in Sustainable Tourism:
The travel and tourism sector have the potential to reshape India's economic landscape, especially in the face of job losses in traditional sectors due to the rise of artificial intelligence (AI). It's not just about discovering new destinations; it's about unlocking a world of educational opportunities and fulfilling careers, all while contributing to our nation's economic growth.
The surge of Green Tourism and its positive impacts are becoming increasingly evident, particularly in South Asian countries. This practice encourages India and other nations to adopt best practices and learn from experiences in green tourism, including ecotourism, rural tourism, wildlife tourism, and adventure tourism. Through adaptability, we can address common challenges and opportunities in the tourism sector, such as climate change, digitalization, skills development, and destination management. Prioritizing job creation, income generation, and empowerment, while conserving and enhancing natural and cultural resources, is crucial for the future. By aligning with the principles and goals outlined in international agreements, destinations across the nation can work towards a future where India's natural beauty remains preserved for generations of travelers and opportunities to come.
As we celebrate World Tourism Day 2023, let's embrace the immense potential within the travel and tourism industry. Students possess a unique opportunity to be part of an industry that not only thrives but also actively shapes the future of our nation.
The statistics are compelling India's tourism sector is on a remarkable trajectory, and the future is brighter than ever before. So, pack your bags and prepare for an educational journey that could lead to a fulfilling and prosperous career in tourism.