Shifting the Focus: Prioritizing Progress and Potential Over Grades
Children have an extraordinary capacity to innovate. We have to ensure that we encourage their creativity and acknowledge their multiple levels of intelligence.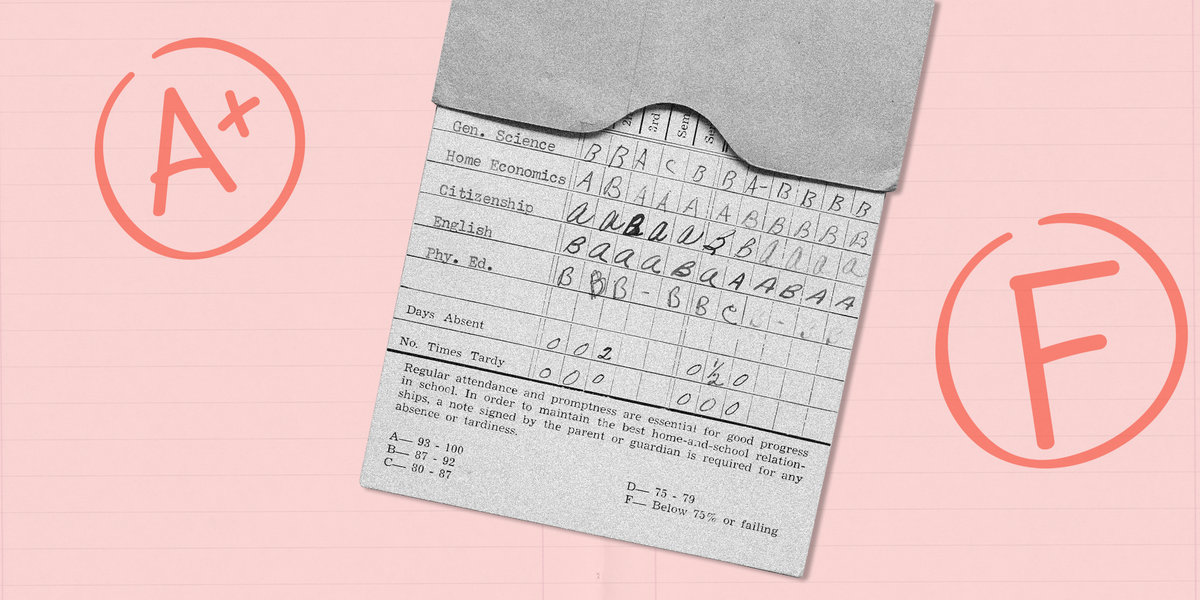 "Education is the passport to the future, for tomorrow belongs to those who prepare for it today."
For decades, the education system has placed a high emphasis on grades. Students are taught to study hard and score high grades, and then, their future success is predicted based on those grades. Have we not been following a skewed way to gauge our children's potential?
In recent years, educators and experts have recognized that grade centric approach may not be the best way to help students develop the skills they need to thrive in the real world. The COVID pandemic has brought in its wake some important nuggets of insight, especially in the education sector. So, failing to plan now is akin to planning to fail later on! One important approach that is drawing interest and gaining traction is the focus on gains over grades.
So, what are Gains over Grades?
Gains over grades is a new approach to education that emphasizes personal growth, progress, and development rather than just the achievement of high grades. It is based on the idea that students should be encouraged to develop skills that are not just measured by grades but are essential to succeed in life, such as critical thinking, creativity, problem-solving, communication, and collaboration.
In this approach, students are encouraged to set personal goals, track their progress, and celebrate their achievements. They are also taught to focus on their strengths and interests rather than just trying to meet the expectations of the world.
In the traditional education system, the better the grades, the better the student is deemed to be performing. Gains-based learning is an approach that emphasizes the progress made by a student over a set period of time, rather than simply measuring their performance against a fixed standard. Instead of grades, students are given feedback that helps them to identify areas of strength and areas for improvement, and they are encouraged to focus on making progress in these areas.
I am reminded of the popular thought expressed by Maya Angelou, "I did then what I knew how to do. Now that I know better, I do better."
How truly applicable is this for the education sector too? Improvisation in all aspects and domains –if it serves the objective of learning- must be welcomed. And let's keep in mind the many benefits of this approach. Firstly, it promotes a growth mindset. When students are taught to focus on their progress, they become more motivated to learn and improve. They are encouraged to take risks, make mistakes, and learn from them. They develop resilience, as they learn to see challenges as opportunities for growth.
Secondly, gains-based learning is more inclusive. It acknowledges that students come from different backgrounds and have different learning styles and needs. A student who has struggled in the past may have made significant progress, even if they have not yet achieved the same level of performance as their peers. In this approach, progress is celebrated and acknowledged, and every student is given the opportunity to succeed.
Finally, gains-based learning prepares students for the real world. In the workplace, success is often measured by progress over time, rather than simply achieving a set standard. Employees are expected to develop their skills and knowledge continually and to adapt to changing circumstances. The gains-based approach helps students to develop these skills and attitudes, making them better prepared for the challenges of the future.
The gains-based approach is not without its challenges, however. One of the main concerns is that it may be more difficult to assess student performance accurately. Without grades, it can be harder to compare student progress and identify areas where students are struggling. This is why it is essential to use a range of assessment methods that take into account different aspects of student learning. These might include formative assessments, such as quizzes and class discussions, as well as summative assessments, such as exams and projects.
Another challenge is that gains-based learning requires a significant shift in mindset, both for teachers and students. Teachers need to be willing to embrace new approaches to assessment and to provide feedback that focuses on progress rather than grades. Students need to be taught how to set goals and to reflect on their learning, as well as how to take ownership of their progress. This will entail a tectonic shift in one's attitude and approach to the whole process.
Generation Z and Alpha are not hardwired to think like us. Their challenges are different from ours and therefore, the skills that they need to build up also need to be looked into. Education today has to cater to the body, the mind, and the inner self.
Research shows that Emotional Intelligence abilities are four times more important than cognitive abilities for success. So, are the grades truly enabling this? Does the grade-centric approach fire the young impressionable minds to the love of learning? Over the years, we have seen most of the institutions merely churning out individuals incapable of facing and surviving the real world. Let's not forget that the country needs high-quality graduates and post-graduates and not a higher number! By focusing more on the gains that the skills and competencies provide them, learning becomes challenging and the students do not end up sleepwalking through their lives!
Of course, this approach has its upsides and challenges. There needs to be a tectonic shift in the attitude and approach of both the teachers and students to the whole process.
Here are some examples of how it can be implemented in practice:
Personalized learning plans – Many schools are now using personalized learning plans to help students set goals and track their progress. These plans are developed in collaboration with the student, and they may include a range of targets and objectives. Students are encouraged to reflect on their learning and to take ownership of their progress, using feedback from their teachers and peers to guide them.
Mastery-based grading – Mastery-based grading is an approach that emphasizes the development of key skills and competencies, rather than just the acquisition of knowledge. Students are given feedback on their performance in specific areas, and they are encouraged to work on improving these areas until they reach a level of mastery. This approach promotes a growth mindset and helps students to develop the skills they need to succeed in the future.
Narrative feedback – Narrative feedback is an approach that provides detailed feedback on student performance, rather than just a grade. This feedback may include specific examples of areas where the student has excelled or where they need to improve. Teachers may also provide suggestions for further learning or offer praise for effort and progress.
There are many contemporary examples that suggest that grades are not always the only factor that determines success. Here are a few:
Bill Gates: The co-founder of Microsoft, Bill Gates, dropped out of Harvard University after two years. He left because he believed that he could achieve more by pursuing his vision for personal computing. Despite not finishing his degree, he became one of the most successful entrepreneurs of all time, with a net worth of over $100 billion.
Mark Zuckerberg: Another famous college dropout is Mark Zuckerberg, the founder of Facebook. He left Harvard after his sophomore year to focus on developing the social media platform that now has over two billion active users worldwide.
Richard Branson: The founder of Virgin Group, Richard Branson, struggled with dyslexia and dropped out of school at the age of 16. Despite his lack of formal education, he went on to build a business empire that includes over 400 companies.
Oprah Winfrey: Oprah Winfrey overcame a difficult childhood to become one of the most influential media personalities of all time. Despite struggling in school, she became a successful talk show host, actress, and philanthropist.
Albert Einstein: Although he was a brilliant physicist, Albert Einstein struggled in school as a child. He was often seen as a poor student and struggled with his studies, but went on to revolutionize our understanding of the universe with his groundbreaking theories.
These individuals demonstrate that success is not solely dependent on academic grades or formal education. A combination of creativity, determination, and hard work can also play a significant role in achieving success.
There are many anecdotes and examples that highlight why focusing on gains over grades is a better approach to education. Here are a few:
Thomas Edison: Thomas Edison, one of the most famous inventors in history, was told by his teachers that he was "too stupid to learn anything." Despite this, Edison went on to invent the light bulb and hold over 1,000 patents. This anecdote shows that a focus on grades can be limiting and doesn't necessarily reflect a student's potential or ability to learn and innovate.
The Finnish education system: Finland is consistently ranked as having one of the best education systems in the world. One of the reasons for this is that Finnish schools focus on developing students' skills and knowledge rather than just grades. There are no standardized tests, and students are encouraged to learn at their own pace. This approach has resulted in higher levels of student well-being, creativity, and innovation.
Carol Dweck's research: Carol Dweck, a psychologist at Stanford University, has conducted extensive research on the importance of a growth mindset in education. Her research shows that students who believe that their intelligence and abilities can be developed through hard work and perseverance perform better academically than those who believe that intelligence is fixed. This research suggests that a focus on gains over grades can help develop a growth mindset in students.
Children have an extraordinary capacity to innovate. We have to ensure that we encourage their creativity and acknowledge their multiple levels of intelligence. By making it all grade centric, we emphasize too much on the development of the head. In many traditional education systems, failure is seen as something to be avoided at all costs. However, research shows that failure is an important part of the learning process. When students are encouraged to take risks and learn from their mistakes, they are more likely to develop resilience, creativity, and a love of learning. The failures are the 'teachable moments' and thus must not be frowned upon. Students need to be able to take risks without fear of damaging their grades which can lead to a sense of insecurity and inferiority.
Thus, a focus on gains over grades can lead to more well-rounded, creative, and resilient students. By prioritizing skills development and a growth mindset, we can better prepare students for the challenges of the future. One has to after all strike a balance between life and livelihood!
Author – Anju Mehta, Former Principal, CBSE Master Trainer & Resource Person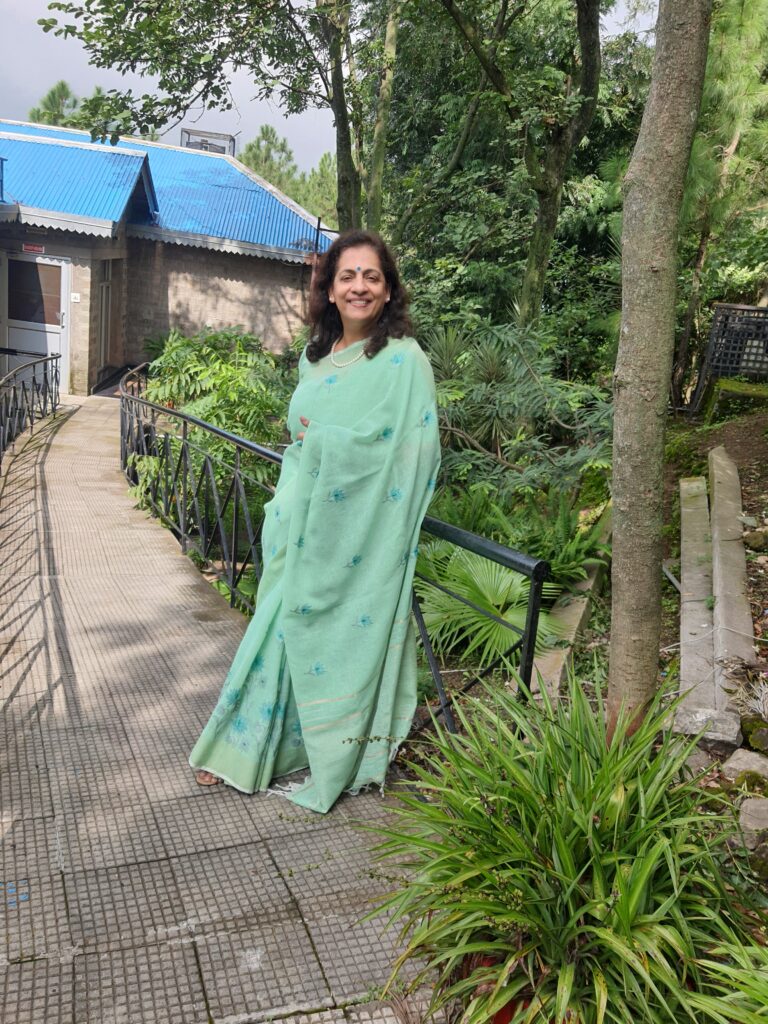 The Power of Emotional Intelligence: How SEL Can Transform Learning
Creating a culture of respect and kindness in the classroom fosters a sense of community and belonging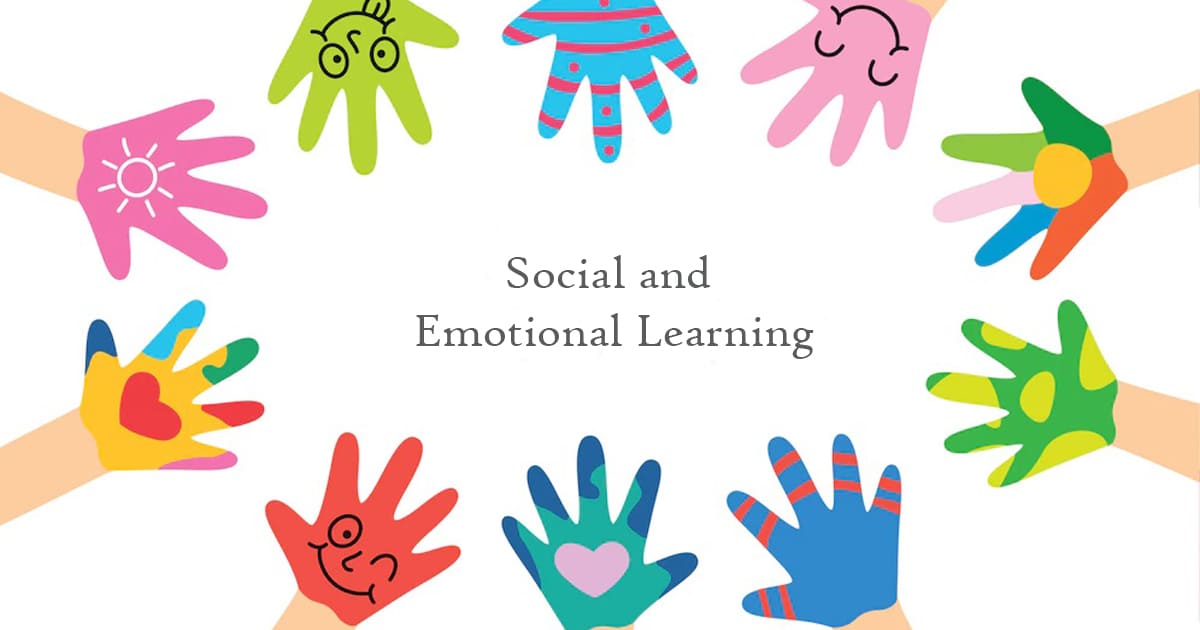 Empathy and understanding are critical elements of a positive and supportive learning environment in the classroom. These qualities help the students to develop a sense of belonging and connection to their classmates and teachers. These elements also promote effective communication, cooperation with one another, and collaboration among students.
Empathy is the ability to understand and share the feelings of others. It involves the awareness of the emotions of others and responding to them with sensitivity, compassion, and kindness. Empathy is a fundamental skill for building healthy relationships, resolving conflicts, and creating a supportive community.
Understanding, on the other hand, involves the comprehension of information, ideas, or situations. It is the ability to perceive and interpret the world around us. Understanding is essential for critical thinking, problem-solving, and decision-making.
To build empathy and understanding in the classroom, teachers need to create a positive and safe learning environment where students feel valued, respected, and supported. Here are some strategies that can help achieve this goal:
Model empathy and kindness – Teachers should model empathy and kindness in their interactions with students. It begins with the promotion of a comfortable environment. Teachers should practice actively listening, expressing gratitude, and showing appreciation for diversity. When students see their teachers practicing empathy and kindness, they are more likely to develop these qualities themselves.
Create a culture of respect and kindness – Teachers should establish a model code of conduct and should expect cordial behaviour. Students should be provided with consistent feedback when students fail to meet those expectations. They should also encourage students to be respectful and empathetic towards one another. Creating a culture of respect and kindness in the classroom fosters a sense of community and belonging.
Provide opportunities for students to share their perspectives and experiences – Teachers can create opportunities for students to share their personal experiences and perspectives through class discussions, group projects, or personal reflection assignments. When students are given the chance to express themselves in a safe and supportive environment, they are more likely to develop empathy toward others and gain a deeper understanding of the world around them.
Expose students to diverse perspectives and cultures – Students grow empathy towards other people when they realize that their perspective is not absolute. This can be achieved only when students are exposed to diverse perspectives and cultures. They can do this by incorporating multicultural literature, films, and other media into the classroom curriculum. By exposing students to a range of experiences and perspectives, teachers can help them appreciate the richness and complexity of the world around them.
Encourage acts of kindness and service – Teachers can build empathy and understanding in the classroom by encouraging their students to engage in acts of kindness and service. An efficient way to achieve this is by way of engaging students in community service projects and volunteer work. Teachers can arrange field visits to different NGOs. On daily basis, small acts of kindness such as holding the door open for someone or offering a word of encouragement to a classmate will also go a long way in molding students' mentality. With this, students will develop a greater sense of empathy and compassion towards others, and they learn to appreciate the value of giving back to their community.
Empathy and understanding are not only critical for building a positive and supportive learning environment but also for promoting social-emotional learning. Social-emotional learning (SEL) is the process of developing social and emotional skills that help individuals build healthy relationships, manage emotions, and make responsible decisions. SEL is essential for overall success in life.
Empathy is one of the five core SEL skills. The other skills are self-awareness, self-management, responsible decision-making, and relationship skills. These skills work together to help individuals navigate the social and emotional challenges of life.
Research has shown that schools that prioritize SEL have higher academic achievement, improved social skills, and better mental health. Moreover, students who have strong SEL skills are more likely to carry their academic life to higher education.
Conclusion
Teaching empathy and understanding in the classroom is not a one-time event, but an ongoing process that requires consistent effort and attention. It is essential to incorporate these skills into the curriculum and to model them in classrooms.
In conclusion, building empathy and understanding in the classroom is essential for creating a positive and supportive learning environment. I would further go on to say that more than being part of the curriculum, it must be a part of the school's culture. It is only by establishing a culture of respect and kindness; promotions and acceptance of sharing of personal experiences and perspectives, and encouraging simple acts of kindness and service, that teachers can help their students to develop a greater sense of empathy and understanding towards others. When students learn to appreciate the diversity of experiences and perspectives that exist in the world around them, they are better equipped to navigate the challenges and complexities of the modern world.
Author – Mandvi Tripathi, Principal, Lucknow International Public School, Lucknow