124 PM Shri Schools Inaugurated Across Haryana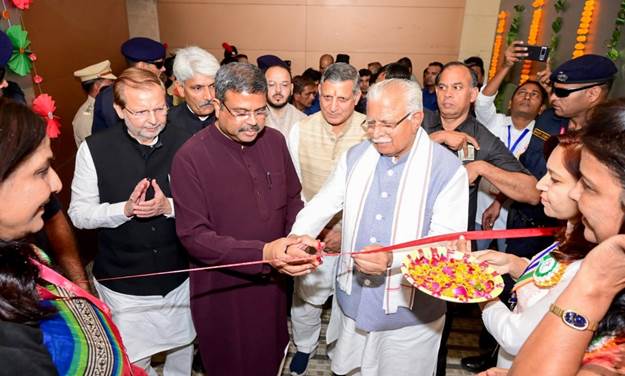 Union Minister for Education and Skill Development & Entrepreneurship Shri Dharmendra Pradhan along with Chief Minister of Haryana Shri Manohar Lal Khattar dedicated 124 PM-Shri schools to Haryana. These schools will have ICT labs and Smart Classrooms also. School Education Minister, Government of Haryana, Shri Kanwar Pal, Senior officials, dignitaries, and eminent academicians also graced the event. Apart from these, the Ministers also launched the Accreditation of the Schools app and Mobile Application (NIPUN). Books and Learning Materials for Balvatika-3rd were also unveiled during the occasion.
The event started with presentations on PM Shri schools, E-Adhigam, and the MIS platform. The Online Transfer Policy and Foundational Literacy and Numeracy – Nipun Haryana Mission were also showcased. The Ministers visited the exhibition on PM Shri School Program and the National Education Policy (NEP) during the launch event.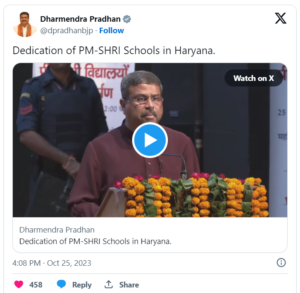 While addressing Shri Pradhan said that today is a 'historic day' towards ensuring a bright future for the children of Haryana through advanced and quality education by bringing NEP to the ground. He said that PM-Shri Schools will be a symbol of excellence with 21st-century modern education based on skill-based, people-life-culture and mother tongue. He expressed his confidence that the launch of PM Shri School will increase the potential of school education in Haryana and the children of Haryana will benefit from the initiative.
Shri Pradhan congratulated the State Government for the various initiatives and reforms initiated by the Haryana School Education Department to make the school education in Haryana vibrant. He also highlighted that the New Education Policy (NEP) has played a vital role in formulating the growth of students in every aspect of their curriculum.
International Baccalaureate Experiences 31% Surge in Authorized IB World Schools Across India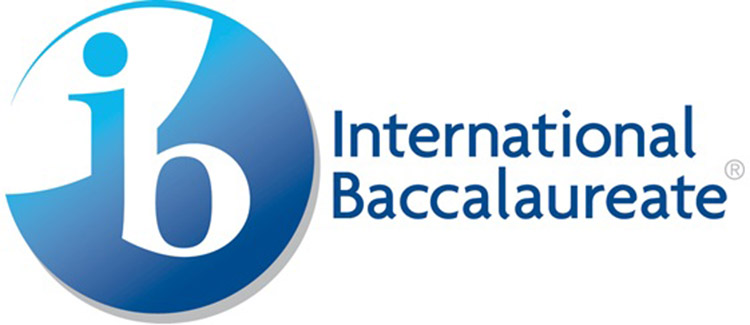 The International Baccalaureate (IB), a global educational foundation headquartered in Switzerland, reports substantial growth over the past five years in India. The surge, amounting to a 31% increase in authorized IB World Schools, reflects the growing preference for IB programs among schools nationwide. According to Haif Bannayan, the Global Director of Business Development at IB, the organization offers four comprehensive programs for students aged 3-19: the Primary Years Programme (PYP), Middle Years Programme (MYP), Diploma Programme (DP), and Career-Related Programme (CP).
As of 2023, there are now 226 authorized IB World Schools across India, collectively delivering 378 authorized IB programs. This breakdown includes 138 schools offering PYP, 59 schools providing MYP, 155 schools delivering DP, and 26 schools offering CP. However, the current distribution of IB World Schools remains concentrated in metropolitan areas like New Delhi, Gurugram, Mumbai, Kolkata, Bengaluru, and Chennai.
To address this imbalance and make IB education more accessible and affordable nationwide, the Delhi Board of Secondary Education (DBSE) collaborated with IB as part of Delhi's educational reforms under Arvind Kejriwal. In August 2021, they signed a Memorandum of Understanding to introduce IB programs in 30 government schools in Delhi. This initiative aims to encourage more schools to adopt the IB curriculum in the future.
Recognizing the evolving educational landscape in India, IB is actively collaborating with Indian institutions and educational authorities to extend its framework to students from diverse backgrounds and regions. Haif Bannayan expressed eagerness for ongoing dialogues with leaders to facilitate the delivery of high-quality, globally-oriented education to an even greater number of students.
The Diploma Programme (DP) offered by IB stands out globally, consistently aligning with or surpassing international standards, as indicated by the DP Country Alignment Study 2023. The study emphasizes the adaptability of DP courses to diverse national contexts, showcasing their seamless integration. Furthermore, it underscores the meticulous crafting of DP curricula to facilitate substantial depth and breadth of learning, illustrating their rigor and comprehensive educational value.
Bannayan highlighted the IB's acclaim for its emphasis on languages and global principles, coupled with a consideration of students' cultural backgrounds. This approach fosters a profound comprehension of the world, shaping graduates into multilingual thinkers poised to make a positive impact on a global scale.