Leap Scholar and Case Western Partner for Hybrid Master's Programs for Indian Students

LeapScholar, an integral component of the world's largest comprehensive study abroad platform, Leap, is thrilled to announce a significant expansion of its partnership with Case Western Reserve University (CWRU), a renowned private research institution in the United States. This collaboration builds upon the existing relationship, as LeapScholar introduces two highly sought-after hybrid master's degree programs from the prestigious Case School of Engineering – the MS in Biomedical Engineering and MS in Mechanical Engineering – tailored exclusively for Indian students eager to attain a U.S. degree with remarkable affordability.
Case Western Reserve University, consistently ranked among the top 50 universities in the United States, has garnered international recognition, earning the 18th spot worldwide in the Nature Index for its contributions to innovation. These cutting-edge programs will be administered in a hybrid format, allowing students to complete a portion of their coursework online in India and the remaining part on campus in Cleveland, Ohio. This innovative approach significantly reduces the overall cost of the MS in Biomedical Engineering program by up to 30% (approximately USD 20,556 or INR 17 lacs) and the MS in Mechanical Engineering by a similar margin, depending on prevailing currency conversion rates. Furthermore, the stringent requirements of GRE scores and English proficiency tests have been thoughtfully waived as part of the eligibility criteria. Notably, both programs carry the prestigious STEM designation, enabling graduates to qualify for a 3-year post-study work visa in the United States, on par with full-time international students.
Vaibhav Singh, Co-Founder of Leap, expressed his enthusiasm about the new programs, stating, "The demand for hybrid master's programs is surging among Indian students, and our expanding partnership with CWRU underscores our unwavering commitment to making high-quality programs accessible at an affordable cost. These two new MS programs will unlock world-class opportunities for individuals aspiring to pursue international careers in Biomedical Engineering and Mechanical Engineering."
Venkataramanan "Ragu" Balakrishnan, the Charles H. Phipps Dean of the Case School of Engineering, commented on this exciting development, saying, "Following the successful launch of our hybrid Master's in Computer Science program, we are delighted to expand our portfolio by extending this groundbreaking model to our Mechanical Engineering and Biomedical Engineering programs. This expansion reinforces CWRU's presence in India, furthering our mission to provide high-quality education to students across the globe."
The fall session for Biomedical and Mechanical Engineering will commence online in August 2024. Applications for both programs will open early in 2024, offering Indian students the opportunity to apply until July 28, 2024.
International Baccalaureate Experiences 31% Surge in Authorized IB World Schools Across India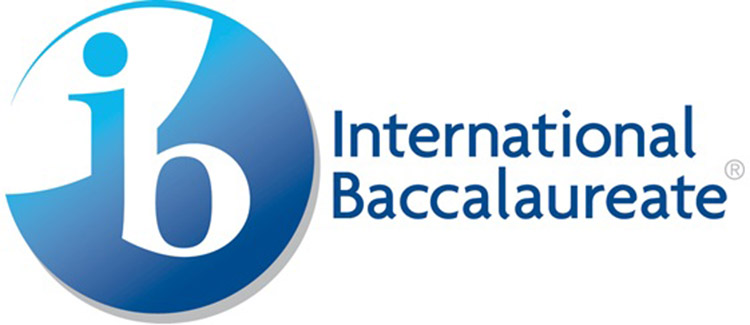 The International Baccalaureate (IB), a global educational foundation headquartered in Switzerland, reports substantial growth over the past five years in India. The surge, amounting to a 31% increase in authorized IB World Schools, reflects the growing preference for IB programs among schools nationwide. According to Haif Bannayan, the Global Director of Business Development at IB, the organization offers four comprehensive programs for students aged 3-19: the Primary Years Programme (PYP), Middle Years Programme (MYP), Diploma Programme (DP), and Career-Related Programme (CP).
As of 2023, there are now 226 authorized IB World Schools across India, collectively delivering 378 authorized IB programs. This breakdown includes 138 schools offering PYP, 59 schools providing MYP, 155 schools delivering DP, and 26 schools offering CP. However, the current distribution of IB World Schools remains concentrated in metropolitan areas like New Delhi, Gurugram, Mumbai, Kolkata, Bengaluru, and Chennai.
To address this imbalance and make IB education more accessible and affordable nationwide, the Delhi Board of Secondary Education (DBSE) collaborated with IB as part of Delhi's educational reforms under Arvind Kejriwal. In August 2021, they signed a Memorandum of Understanding to introduce IB programs in 30 government schools in Delhi. This initiative aims to encourage more schools to adopt the IB curriculum in the future.
Recognizing the evolving educational landscape in India, IB is actively collaborating with Indian institutions and educational authorities to extend its framework to students from diverse backgrounds and regions. Haif Bannayan expressed eagerness for ongoing dialogues with leaders to facilitate the delivery of high-quality, globally-oriented education to an even greater number of students.
The Diploma Programme (DP) offered by IB stands out globally, consistently aligning with or surpassing international standards, as indicated by the DP Country Alignment Study 2023. The study emphasizes the adaptability of DP courses to diverse national contexts, showcasing their seamless integration. Furthermore, it underscores the meticulous crafting of DP curricula to facilitate substantial depth and breadth of learning, illustrating their rigor and comprehensive educational value.
Bannayan highlighted the IB's acclaim for its emphasis on languages and global principles, coupled with a consideration of students' cultural backgrounds. This approach fosters a profound comprehension of the world, shaping graduates into multilingual thinkers poised to make a positive impact on a global scale.