NCERT Panel Recommends Substituting 'India' with 'Bharat' in School Textbooks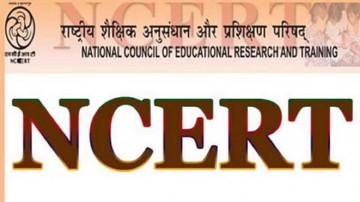 The 2022 Social Science committee entrusted with revising the National Council of Educational Research and Training (NCERT) curriculum has proposed a significant change: the substitution of 'India' with 'Bharat' in all Social Science textbooks up to Class 12. This transformative recommendation is expected to take effect in the forthcoming academic year, pending approval from the NCERT, according to Prof. C.I. Issac (Retd), Chairman of the committee.
Prof. Issac, a distinguished historian, and Padma Shri awardee, voiced the committee's aspirations for this revision. "We are hoping it will be implemented from the next academic year, but it all depends on NCERT," he emphasized.
The committee's ambitions extend beyond nomenclature adjustments. They are advocating for a more inclusive curriculum that includes post-independence history, addressing a conspicuous absence in current NCERT textbooks. Prof. Issac explained, "Currently, there is no mention of post-independence history in NCERT books, so we have suggested that historical events that occurred from 1947 onwards should be incorporated, potentially reducing the emphasis on pre-independence history hours." The committee has also proposed a change from 'ancient history' to the 'classical period of Indian history.' Furthermore, their recommendations encompass a more comprehensive focus on the Indian Knowledge System to enhance students' understanding of the nation's achievements, history, and culture.
This proposed revision follows a recent public debate that erupted in September when the Union government used "President of Bharat" instead of "President of India" in G20 dinner invitations. In response to the ensuing discussions, NCERT characterized the matter as "premature," clarifying that expert consultations were ongoing regarding the committee's suggestions. In an official statement, NCERT underscored, "Since the development of new syllabus and textbooks is in process, and for that purpose, various Curricular Area Groups of domain experts are being notified by the NCERT. So, it is too premature to comment on the news being flashed in the media on the concerned issue."
Simultaneously, NCERT has embarked on the final phase of developing new textbooks, assembling a 19-member committee tasked with aligning the school syllabus, textbooks, teaching materials, and learning resources with the National Curriculum Framework (NCF) for Classes 3-12. Notable members of this committee include Fields Medalist Manjul Bhargava, Chairman of the Economic Advisory Council to the Prime Minister Bibek Debroy, founding member of the RSS-affiliated Samskrita Bharati Chamu Krishna Shastry, philanthropist Sudha Murty, and renowned singer Shankar Mahadeva.
International Baccalaureate Experiences 31% Surge in Authorized IB World Schools Across India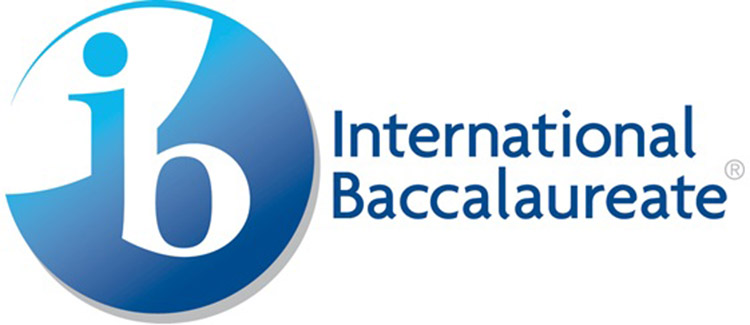 The International Baccalaureate (IB), a global educational foundation headquartered in Switzerland, reports substantial growth over the past five years in India. The surge, amounting to a 31% increase in authorized IB World Schools, reflects the growing preference for IB programs among schools nationwide. According to Haif Bannayan, the Global Director of Business Development at IB, the organization offers four comprehensive programs for students aged 3-19: the Primary Years Programme (PYP), Middle Years Programme (MYP), Diploma Programme (DP), and Career-Related Programme (CP).
As of 2023, there are now 226 authorized IB World Schools across India, collectively delivering 378 authorized IB programs. This breakdown includes 138 schools offering PYP, 59 schools providing MYP, 155 schools delivering DP, and 26 schools offering CP. However, the current distribution of IB World Schools remains concentrated in metropolitan areas like New Delhi, Gurugram, Mumbai, Kolkata, Bengaluru, and Chennai.
To address this imbalance and make IB education more accessible and affordable nationwide, the Delhi Board of Secondary Education (DBSE) collaborated with IB as part of Delhi's educational reforms under Arvind Kejriwal. In August 2021, they signed a Memorandum of Understanding to introduce IB programs in 30 government schools in Delhi. This initiative aims to encourage more schools to adopt the IB curriculum in the future.
Recognizing the evolving educational landscape in India, IB is actively collaborating with Indian institutions and educational authorities to extend its framework to students from diverse backgrounds and regions. Haif Bannayan expressed eagerness for ongoing dialogues with leaders to facilitate the delivery of high-quality, globally-oriented education to an even greater number of students.
The Diploma Programme (DP) offered by IB stands out globally, consistently aligning with or surpassing international standards, as indicated by the DP Country Alignment Study 2023. The study emphasizes the adaptability of DP courses to diverse national contexts, showcasing their seamless integration. Furthermore, it underscores the meticulous crafting of DP curricula to facilitate substantial depth and breadth of learning, illustrating their rigor and comprehensive educational value.
Bannayan highlighted the IB's acclaim for its emphasis on languages and global principles, coupled with a consideration of students' cultural backgrounds. This approach fosters a profound comprehension of the world, shaping graduates into multilingual thinkers poised to make a positive impact on a global scale.