21st Century Teaching Strategies and Pedagogies
Teaching methods, strategies, and pedagogies need to be worked upon and revised on a regular basis to keep our students abreast with the times.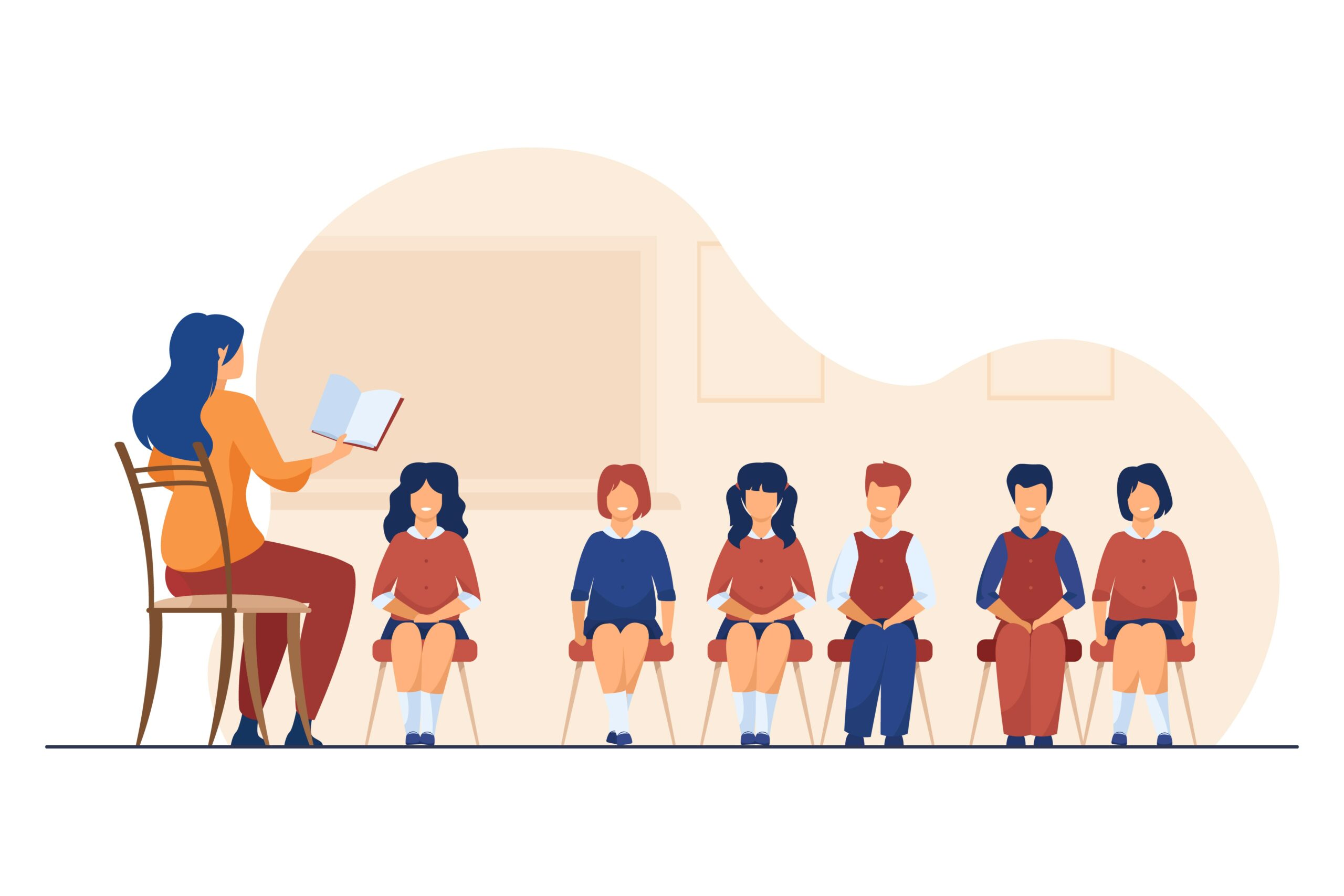 The 21st century is an era that is looked upon with unlimited hopes and expectations. There has been rapid progress and development in every domain and man's hunger and thirst to unravel the mysteries of undiscovered realms has compelled him to come up with the most astonishing discoveries. There have been major advancements in the field of technology which has pervaded all of life's realms, including the education sector, which has witnessed a sea-change in all its procedures.
Imparting 21st-century skills has become the need of the hour, with schools and institutions emphasizing more on the imparting of the same since it is these skills that give a student an edge over the others. Understanding the importance of 21st-century skills and the need for the same to be instilled in our students, we at Adani World School, are making every effort towards raising confident 21st-century learners, who would not only possess knowledge but also be equipped to come up with creative problem-solving skills, critical thinking, logical analysis, to name a few of the 21st-century skills. One would thus agree with me, when I say, that these skills cannot be instilled with traditional teaching methods.
Teaching methods, strategies, and pedagogies need to be worked upon and revised on a regular basis to keep our students abreast with the times. What once seemed to be a far-fetched idea, is now a reality, with our students living in that reality. A whole lot of exposure and information at the click of a button makes classroom sessions stand at a huge risk of becoming redundant and even ineffective. A teacher's hard work of preparing for the lectures and classroom sessions, thus becomes futile and the entire exercise proves to be a sheer waste of time and effort. At AWS, significant emphasis is laid on devising new teaching strategies, to not only retain a learner's interest but also stimulate his thinking to know more and comprehend better, since, we believe, that once these two important skills are achieved, we have done half the job. The other half, then lies in instigating a student to self-exploration and trying out new methods, thus being enlightened with answers to his queries. 
Towards the imparting of these 21st-century skills, some of the teaching pedagogies that we implement at AWS are as follows:
Experiential Learning: Experiential learning or 'learning by doing is what is followed strongly for subjects such as PBL and Mathematics. Once students themselves get involved in learning a certain concept, the results are noteworthy. This strategy is implemented through the making of a vertical garden, tailor visits to help young ones understand the types of fabrics and the process of cloth stitching before the final product, holiday projects, field visits, and laboratory experiments to name a few. Moreover, events such as Odyssey – Science Fest, Math Fest, Art Fest, etc. enable students to put all their learning to the test and explain the procedures in a clear and concise manner to the audience. The Jodo Gyan technique used to impart Math makes calculations not only easy but also attracts the students to try out new methods. One of the most dreaded subjects now become one of the most interesting ones. 
Besides, getting the students gripped to the sessions, and the absorption of procedures, experiential learning also develops their thought processing skills and analytical skills, not to forget patience and appreciation for the happenings that they see around them. Once a student himself becomes a part of the process and goes through it, the comprehension and retention achieved are amazing. He/She then set out to analyze the reason for the happenings and in this quest does a lot of back working, research, observations, etc., and finally arrives at a logical conclusion. Our aim here is achieved. It then doesn't take much to put all that has been observed, into writing, in a systematic manner.
Story Telling: This kind of strategy is applied more to teach language subjects and subjects like History. When a student narrates a story, it develops him/her communication skills. Is that all? Certainly not…it also develops in the student's thought-processing skills, nuances of storytelling, such as intonation, voice modulation, expressions (both facial and voice), retention, and comprehension. Also, when a student narrates a story, he is taken over by the feeling that his story must sound as interesting as possible. 
This is done in AWS by way of conducting story-telling activities across grades, the story length varying for different age groups. 'Literati' or Language Fest is conducted every academic session, which witnesses various events such as Debates, Poetry-recitation competitions, Elocution competitions, and Drama activities, to hone communication skills in our students. Such events also lead to literary enrichment of our students who also learn about the rich heritage and culture of nations across the world, through stories. Moreover, they gain knowledge about the different genres of writing and also learn about the literary festivals held in our country, the Jaipur festival, being one of them. A whole lot of information is gained by the students through this festival, by way of projects and research work. Group discussions which are carried out at the end of every story or topic of history enable students to come together and discuss a certain topic or issue, helping them to agree with their group members, a voice out their opinion and work together as a team to come up with a solution. Group discussions are thus conducted to promote team spirit, teamwork, and tolerance for others' viewpoints, different from their own.
Certain times, teachers force the creative juices in students to flow by asking them to give a different ending to a story, or a twist in the plot, etc. This makes the air light, lends humor, and enables students to freely communicate their ideas without any inhibitions.
The Spell Bee competition is the most awaited competition, which also marks the culmination of Literati. As the name suggests, this competition tests the spelling power of students, to bring out perfection in their writing.
Value Education: Although not a separate subject, as we believe that values need to be exercised day-in and day-out and do not have a specific calling, at AWS, values are instilled in our students through theme-based assemblies, observing of World Food Day and Earth Day, etc. A sense of gratitude and appreciation and the need for honesty, integrity, helpfulness, and sincerity are woven into the classroom sessions, in every way possible. Moreover, students are made to understand the value of possessing a positive attitude and being optimistic at all times. This also ensures the socioeconomic well-being of the students, which leads to happy students and a happy environment.
Enquiry Learning: A spirit of enquiry is encouraged and evoked in all our students. We believe that it is the spirit of enquiry that would help our students identify problems and come up with solutions. These are done across grades, for all subjects through situation-based activities, or even a question thrown to the class, throwing open a platform for discussion. I must state here, that students, as tender and young as they may seem, are filled with ideas and come up with the most unthought, novel solutions.
Future Problem Solving: Our students have been participating in the Model United Nations for the past two years and as they are being prepared for the same, they learn the art of predicting and foreseeing future problems that may arise and think of creative ways t solve such problems. Here they go above and beyond the boundaries of our nation and devise solutions for global peace, as they represent countries across the world. They do extensive research on the problems being faced by the particular country, its relationships with its neighbors, alliances, etc, and then present their argument at the MUN. One of our students also came back with the 'Best Recommendation Award' at MUN.
Outside Classroom Learning: A field trip and a visit to the Neelapattu Bird Sanctuary ensured that learning does not remain confined to the four walls of a classroom, rather than our young 21st-century learners, need more to walk with the times and be well informed. Several times, our Art educator, takes the children out on the ground or under a tree and asks them to draw what best attracts them.
These are a few of the teaching strategies that we are implementing in our school to ensure that we raise confident learners. Our objective does not stop here – for we seek to raise educated, confident, aware adults endowed with sensitivity to contribute to the upliftment of society and spread happiness wherever they go, towards which we have:
N-Embark: Greaders' Club and Nature's Club – While in Greaders' Club the focus is more on instilling a love for reading and books and giving an insight into the publishing industry and what it takes to become an author, Nature's Club, focuses more on evoking sensitivity towards nature and devising ways to save it from further harm.
All efforts are made towards maintaining a happy school by keeping our students and staff happy. Each one is made to feel special and the overall well-being of every individual is looked into with their problems being solved to the best possible. Student-led conferences are encouraged to develop their confidence and drive away fear. Classroom sessions are often student-led with the teacher's talk time forming only 20 -40% of the entire session. 
Students are allowed to make independent decisions and then their strengths and weaknesses are discussed in the decision to help them become wide decision-makers. This also makes them independent decision-makers, from small decisions to what they should wear for a class party to making a choice that could affect them in some way or the other. 
Meaningful relationships between students and adults are encouraged to help them understand the meaning of one of the most important factors of a happy life. In this technology-driven world, where students are hooked to electronic devices, relationships are fast taking a backseat. Students are thus encouraged to forge new relationships and experience happiness when they form meaningful relationships with their friends, relatives, parents, teachers, etc.
Resolving conflicts is another important aspect that we seek to develop in our students, as they come together to resolve a conflict that could either be within the class or school or discuss national and global issues, it helps them perceive things from multiple angles and thus broadens their horizon of thinking.
After reading all of the above, we safely say, that through the imparting of 21st-century skills, we at Adani World School seek to raise global citizens, who would devise solutions and strategies to make this world a better and a happier place.
Author – Ritesh V. Mehta, Principal, Adani World School
The Power of Emotional Intelligence: How SEL Can Transform Learning
Creating a culture of respect and kindness in the classroom fosters a sense of community and belonging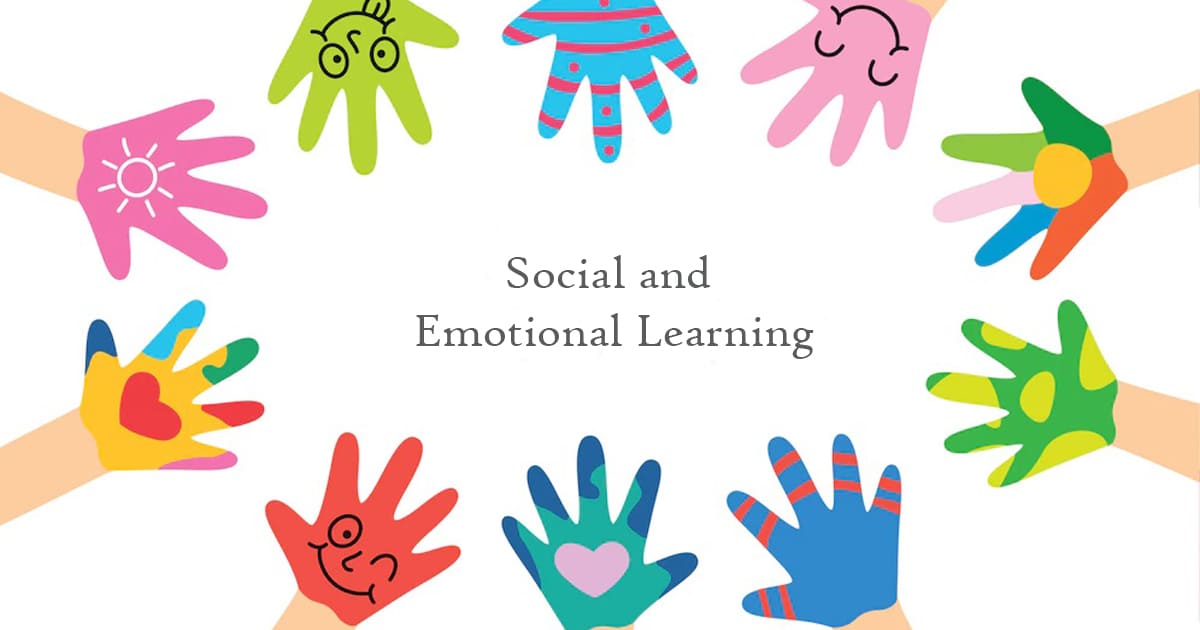 Empathy and understanding are critical elements of a positive and supportive learning environment in the classroom. These qualities help the students to develop a sense of belonging and connection to their classmates and teachers. These elements also promote effective communication, cooperation with one another, and collaboration among students.
Empathy is the ability to understand and share the feelings of others. It involves the awareness of the emotions of others and responding to them with sensitivity, compassion, and kindness. Empathy is a fundamental skill for building healthy relationships, resolving conflicts, and creating a supportive community.
Understanding, on the other hand, involves the comprehension of information, ideas, or situations. It is the ability to perceive and interpret the world around us. Understanding is essential for critical thinking, problem-solving, and decision-making.
To build empathy and understanding in the classroom, teachers need to create a positive and safe learning environment where students feel valued, respected, and supported. Here are some strategies that can help achieve this goal:
Model empathy and kindness – Teachers should model empathy and kindness in their interactions with students. It begins with the promotion of a comfortable environment. Teachers should practice actively listening, expressing gratitude, and showing appreciation for diversity. When students see their teachers practicing empathy and kindness, they are more likely to develop these qualities themselves.
Create a culture of respect and kindness – Teachers should establish a model code of conduct and should expect cordial behaviour. Students should be provided with consistent feedback when students fail to meet those expectations. They should also encourage students to be respectful and empathetic towards one another. Creating a culture of respect and kindness in the classroom fosters a sense of community and belonging.
Provide opportunities for students to share their perspectives and experiences – Teachers can create opportunities for students to share their personal experiences and perspectives through class discussions, group projects, or personal reflection assignments. When students are given the chance to express themselves in a safe and supportive environment, they are more likely to develop empathy toward others and gain a deeper understanding of the world around them.
Expose students to diverse perspectives and cultures – Students grow empathy towards other people when they realize that their perspective is not absolute. This can be achieved only when students are exposed to diverse perspectives and cultures. They can do this by incorporating multicultural literature, films, and other media into the classroom curriculum. By exposing students to a range of experiences and perspectives, teachers can help them appreciate the richness and complexity of the world around them.
Encourage acts of kindness and service – Teachers can build empathy and understanding in the classroom by encouraging their students to engage in acts of kindness and service. An efficient way to achieve this is by way of engaging students in community service projects and volunteer work. Teachers can arrange field visits to different NGOs. On daily basis, small acts of kindness such as holding the door open for someone or offering a word of encouragement to a classmate will also go a long way in molding students' mentality. With this, students will develop a greater sense of empathy and compassion towards others, and they learn to appreciate the value of giving back to their community.
Empathy and understanding are not only critical for building a positive and supportive learning environment but also for promoting social-emotional learning. Social-emotional learning (SEL) is the process of developing social and emotional skills that help individuals build healthy relationships, manage emotions, and make responsible decisions. SEL is essential for overall success in life.
Empathy is one of the five core SEL skills. The other skills are self-awareness, self-management, responsible decision-making, and relationship skills. These skills work together to help individuals navigate the social and emotional challenges of life.
Research has shown that schools that prioritize SEL have higher academic achievement, improved social skills, and better mental health. Moreover, students who have strong SEL skills are more likely to carry their academic life to higher education.
Conclusion
Teaching empathy and understanding in the classroom is not a one-time event, but an ongoing process that requires consistent effort and attention. It is essential to incorporate these skills into the curriculum and to model them in classrooms.
In conclusion, building empathy and understanding in the classroom is essential for creating a positive and supportive learning environment. I would further go on to say that more than being part of the curriculum, it must be a part of the school's culture. It is only by establishing a culture of respect and kindness; promotions and acceptance of sharing of personal experiences and perspectives, and encouraging simple acts of kindness and service, that teachers can help their students to develop a greater sense of empathy and understanding towards others. When students learn to appreciate the diversity of experiences and perspectives that exist in the world around them, they are better equipped to navigate the challenges and complexities of the modern world.
Author – Mandvi Tripathi, Principal, Lucknow International Public School, Lucknow