Colorful Debut of CREO 2023: A Dazzling Unveiling of International Cultural Festival
The inaugural day of offline competitions saw fervent participation from students representing educational institutions in Delhi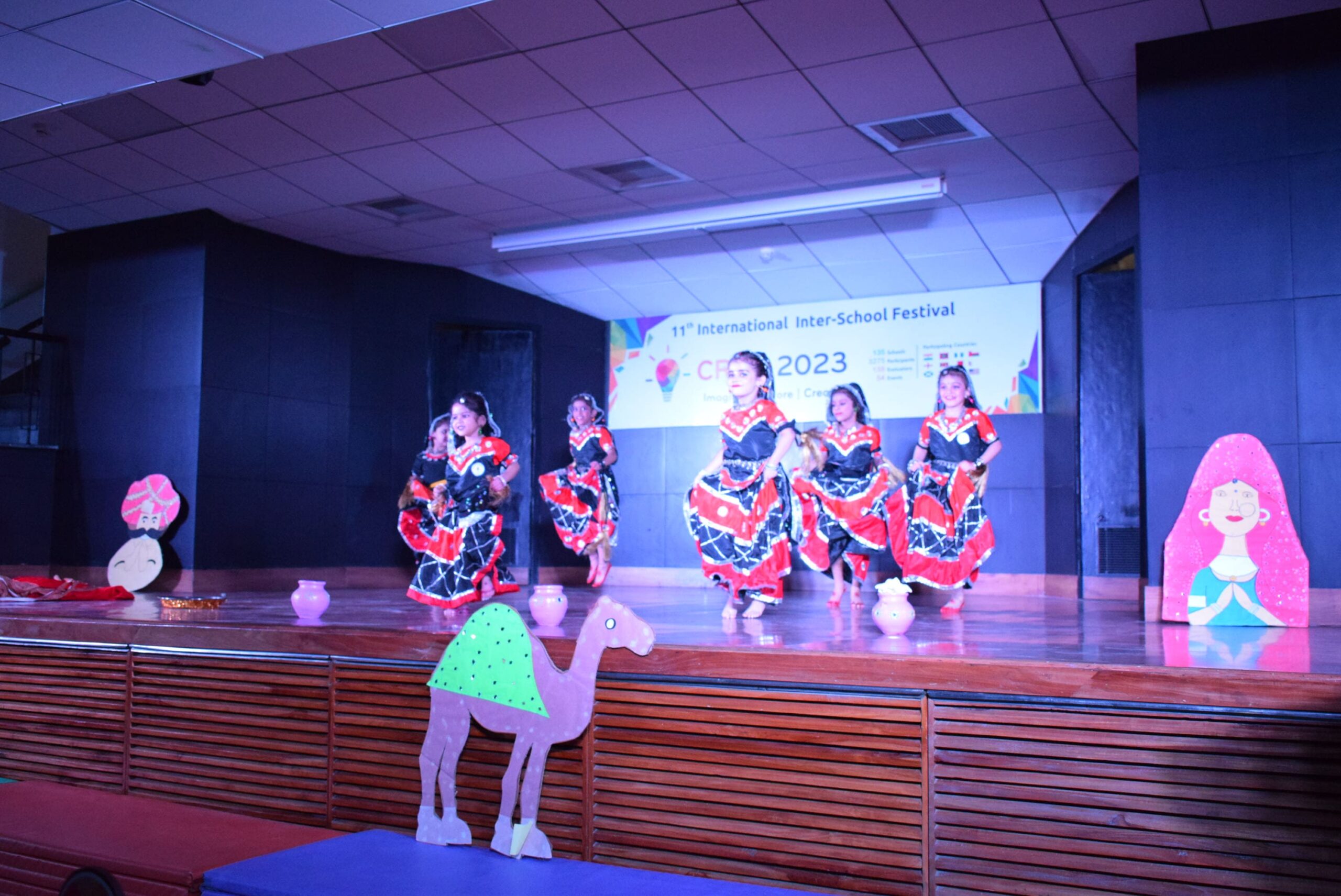 The grand inauguration of the highly anticipated international cultural festival, Creo 2023, took place amidst vibrant celebrations at Nehru World School Ghaziabad. The event commenced on August 24th, 2023, within the school premises. The ceremony was graced by the esteemed presence of Ms. Susan Holmes, the school's Executive Teacher, Mr. KP Singh, Director of the institution, and distinguished jury members.
In her welcoming address, Head Teacher Ms. Susan Holmes extended her heartfelt greetings to the assembled guests. She conveyed, "Today, I extend a warm welcome and my profound gratitude to all the participating students, teachers, and schools. It is through endeavors like these that resourcefulness finds its wings to soar."
Spanning an entire month, this dynamic festival unfolded across both online and offline realms, including the presentation of meticulously crafted recorded videos, with submission deadlines extending until August 7th. The festival's online segment, comprising international and national level competitions, unfolded from August 21st to August 23rd. The excitement transitioned to the school premises for the offline competitions scheduled from August 24th to August 26th, 2023.
Diverse and extensive, Creo 2023 drew participation from 3275 students representing 135 schools, hailing from both domestic and international arenas. These spirited contestants engaged across 54 categories of competition. The event spectrum encompassed art and craft, photography, environment and technology, oratory, music-dance, creativity, mathematics, and history. A curated mix of competitive, non-competitive, and blended competitions added to the festival's multifaceted essence.
The inaugural day of offline competitions saw fervent participation from students representing educational institutions in Delhi, Gurugram, Bulandshahr, Ghaziabad, Noida, Amritsar, and the broader National Capital Region (NCR). Notably, Nehru World School, the gracious host of the event, fostered a competitive spirit among its students while embracing the ethos of camaraderie by pledging to share accolades and honors with the succeeding school.
Among the illustrious names participating in the festival are Invictis International School Amritsar, Seth Anandram Jaipuria, Khaitan School, Private International School Abu Dhabi, D. L. F. Sahibabad, J. K. G. International School, New Era Public School, G. D. Goenka, Greenfield, Silver Bells School, Sunvalley International School, The D.P.S.G. Meerut Road Chabildas, A.K. Children Academy, Salwan Public School, D.P.S. International School, New Rainbow Public School, Renaissance School Bulandshahr, St. Xavier's School, Balbharti Public School, D.P.S.G. Pretty Penguin School Modinagar, Prarambh, Rose Bell Public School, St. Xavier's High School, among several others.
Reflecting on the occasion, Mr. Arunabh Singh, the school's Director, highlighted the essence of such programs in providing a robust platform for the burgeoning adolescent generation. He expressed, "These events are conduits for our youth to shine, to embody their creative personas, and to unleash their introverted talents."
Tensions Rise Between India and Canada: Implications for Students and Education Sector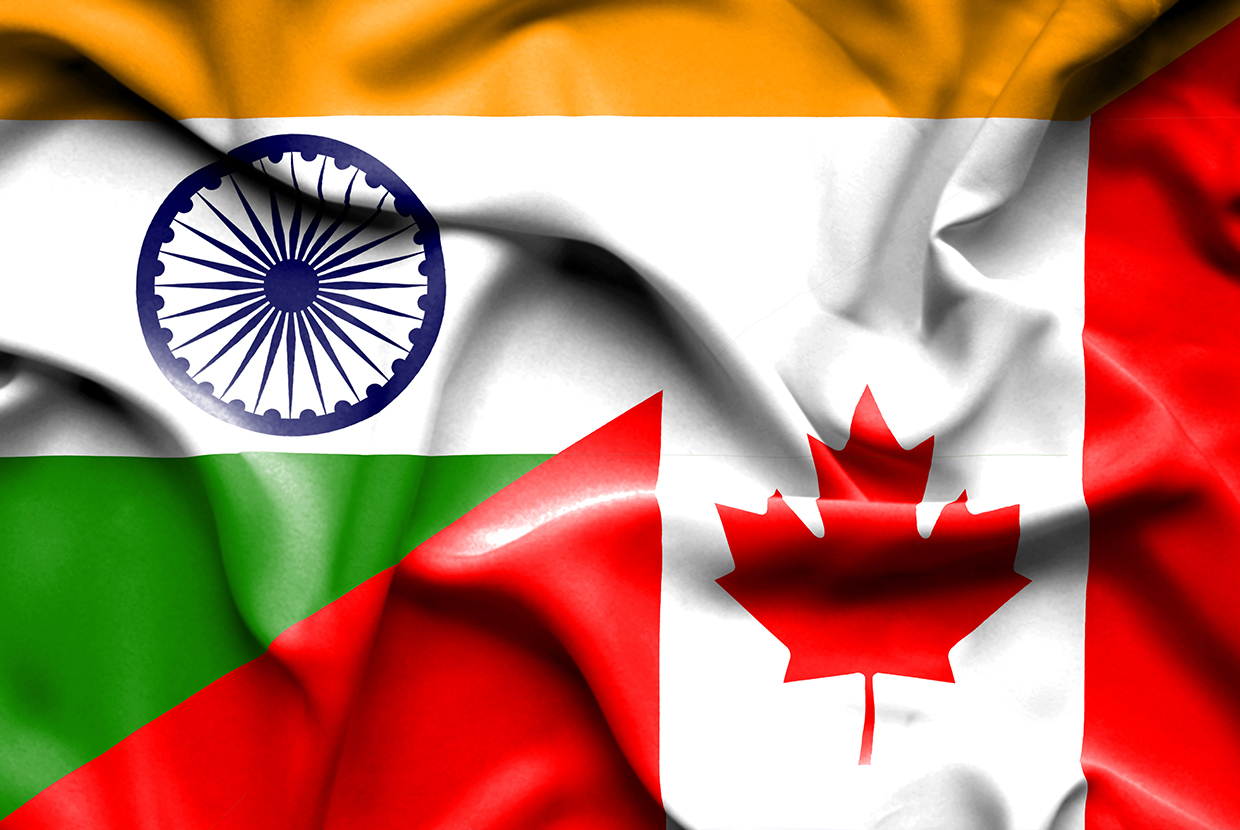 As political tensions continue to escalate between India and Canada, the future of their diplomatic and trade relations hangs in the balance. The dispute revolves around allegations made by Canadian Prime Minister Justin Trudeau, who claimed that credible evidence links Indian authorities to the murder of Sikh separatist leader Hardeep Singh Nijjar on Canadian soil. This accusation has strained the bilateral relationship, with New Delhi firmly dismissing the allegations as "absurd" and calling upon Canada to take action against anti-India elements operating within its borders.
One of the largest factors that needs immediate attention is the education sector. As trends show that Canada is one of the most preferred educational destination for Indian students going abroad. Adding to the discord, the Canadian Border Security Agency has issued notices to deport approximately 700 youths who had presented fake offer letters. A substantial number of these individuals hail from Punjab, a state in India, and are drawn to Canada due to its liberal immigration policies and relatively straightforward path to citizenship. For those who immigrate to Canada, the opportunity to apply for citizenship becomes available after five years of continuous residency, with a minimum of three years spent within the country.
Many of the Punjabi youths seeking a brighter future in Canada are students who opt to pursue higher education in the country. Canada's appeal lies not only in its academic institutions but also in the option for students to work part-time for up to 20 hours a week while pursuing their studies. This attractive proposition has led to a significant increase in the number of Indian students heading to Canada.
Notably, Canada has become a preferred destination for Indian students, particularly those from Punjab. According to Amar Ujala, a Canadian Member of Parliament Ramesh Sangha reveals that Punjabis constitute 2.6 percent of the Canadian population, with a significant Sikh and Punjabi community of around 9.50 lakh residents, out of which 7.70 lakh are Punjabis.
According to Reuters, since 2018, India has been the largest source country for international students in Canada. In 2022, their number rose 47% to nearly 320,000, accounting for about 40% of total overseas students, the Canadian Bureau of International Education says, which also helps universities and colleges provide a subsidised education to domestic students. Canada has issued nearly a million study permits to Indian students since 2015, making it a crucial source of income for Canadian educational institutions.
Shivir Setia, an Indian student who has applied for a project management course in Canada said to ScooNews, "Mentioning my experience regarding whatever happened between India and Canada in the last few days. First, I was very surprised to see that this issue escalated so much to the extent that India is restricting Canadians to coming to India. I was also scared of what would happen if my student Visa got rejected, as the process is very time consuming and a lot of money is involved. I spoke to my friends and other people who stated that nothing is going to happen, this will fade out. I am still a little curious about how things turn out as I am just hoping to go and start with my studies. I am applying for the Visa tomorrow and I hope for the best. My Counsellor was always positive and assured me that things are going to work out."
Rohinton Medhora, a distinguished fellow at the Centre for International Governance Innovation, underscores the importance of how each country's government handles the public relations and strategic aspects of this dispute. He notes that while India and Canada may not be each other's primary trade partners, concessions made during this crisis could have repercussions. The trade relationship between the two nations has not been robust compared to other global partners. In 2021, India constituted only 0.62 percent of Canada's exports, while Canada represented 1.02 percent of India's exports. Both countries are wary of making concessions that could compromise their standing with more significant trade partners. (Source- BNN Bloomberg)
Despite the growing political tensions, there is no immediate indication that Indian students will cease their migration to Canada. However, if the crisis deepens, the Indian government may consider directing students, particularly those on government scholarships, to explore alternative destinations for their education, impacting Canada's education sector significantly. Mr. Ameya S. Bal, Assistant Professor, SKSC, Somaiya Vidyavihar University had this to say on the matter, "I do not think that it is going to affect students in a major capacity. As students are the fraternity which is mostly excluded from the politics here. It may indirectly affect them if policy changes are to take place like that by the Indian government to suspend the visas or by the Canadian government in future due to the tainted international relations. Obviously, the one major consequence is that students will think before going to Canada as the ambiguity of the PR and the treatment of the students can be an issue. Many agencies are promoting permanent residency in Canada, they will be affected by it due to the circumstances as many students may opt out of getting PR and may only choose to go for the duration of their respective educational course or professional project and then come back to India."
Anand Krishnaswamy, an Educational Consultant and Coach, considers the investigation to play a big part in the future. He said, "No one can assess as of now the exact course of action that will be taken by both the nations. It is difficult to say that this might impact students in a negative manner. The existing students in Canada might face issues with their work visas. The Indian government has been excessive in taking major steps against Canada and have denied the allegations imposed by the Canadian government. While Canada has maintained a more careful stance on the issue. US has also stood up and claimed that if the allegations are to be true, other nations might have to step in and ask questions from the Indian government. I think all that can be done for now is let the investigation take its due course and then understand where do both the nations stand in this matter. However, what may happen is that the students will start showing keen interest in other educational destinations like Singapore, Australia, Hong Kong and EU which are also good educational hubs. US has already increased the number of visas for Indian students since the week gone by. So that is a clear consequence."
In the midst of this turmoil, Shantanu Singh, Director of EduCandor Pvt. Ltd., a study abroad counselling agency, emphasizes that the safety and well-being of Indian nationals in Canada remain unaffected. He advises prospective students to exercise patience amid visa service suspensions and expects a resolution in the near future. Singh urges that international students should not bear the brunt of political disputes, as their contributions are vital to the economies of host countries, including Canada. He said," I engaged in discussions with a multitude of students, visa officers, and counsellors on this issue. Now, concerning students who are already residing in Canada, their prevailing sentiment is that the recent developments appear to be more of a political and a theatrical display, likely influenced by the approaching elections. Contrary to the sensationalism propagated by the Indian and Canadian media, Indian nationals in Canada can rest assured that their safety and well-being remain unaffected.
Now, shifting focus to students intending to apply for Canadian visas, I also conversed with visa officers. They acknowledged the Indian context, where visa services have been temporarily suspended. However, the stance and intentions of the Canadian government remain uncertain. Consequently, our recommendation to students, in light of these circumstances, is to refrain from submitting visa applications at this juncture. Nevertheless, we hold the belief that this situation is likely to stabilize within the next 10 to 15 days. Failing that, we anticipate a resolution in the near future, as the future prospects of numerous individuals and students are hanging in the balance."
Despite the uncertainty surrounding India-Canada relations, it is hoped that diplomacy and dialogue will prevail, allowing both nations to navigate these turbulent waters and maintain their historically strong ties.