Connecting with Nature: Why Outdoor Education is Essential for Primary School Students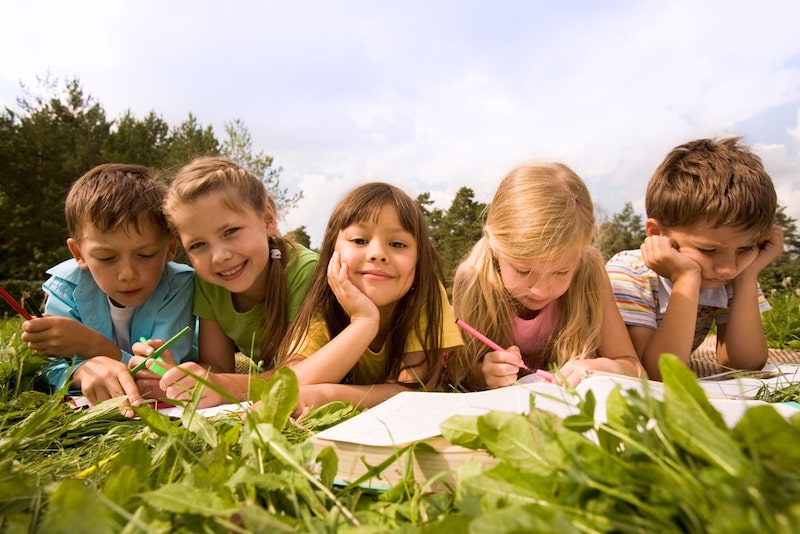 In today's world, especially in India, our young generation has been confined within a closed environment. The pandemic saw a further shrinking of their immediate space. They remained plugged into the digital world for learning as well as for recreation.
While there are numerous advantages to having such easy access to information, it has been well established that it impedes the holistic development of our young ones, both physically and mentally. Today, children spend less time outdoors and are missing an important block in their developmental structure. This has especially impacted learners at the primary/ELC stage.
A way to overcome this is to aggressively encourage a return to Nature/Outdoor Education. Outdoor education refers broadly to outdoor play, adventure activities, and nature projects. Research shows that activities conducted outside the four walls of the classroom have many benefits-they reduce stress, increase focus, and enhance engagement within the classroom. When children are taken outdoors to learn, they become more self-motivated, self-assured as well as self-directed. It also leads to an increase in the health, social well-being, and environmental awareness of the participants.
There are several factors that help promote this:
Outdoor Education lays emphasis on experiential encounters. While outdoors, students learn to interact with one another. This leads to the acquisition of skills of inquiry, experimentation, cooperation, and collaboration. Students learn to review and reflect upon their actions.
Outdoor Education develops curiosity and generates new interests. The children, while participating in outdoor activities, are led on the path of self-discovery in which they recognize their strengths and discard their fears. They achieve the targeted learning goals and learn to follow safety rules.
One of the foremost potentials of Outdoor Education is that it leads to real learning. As it is experiential in nature the students can see, hear, touch, and smell. The active use of these four faculties leads to real-life experiences and hence to real learning. These actions lead to consequences getting impressed upon each participant. Failure to reach a goal is viewed not to be as a step back but as a stepping stone to success in the future.
Increased Motivation – Outdoor activities freshen the body and mind of students. They focus on concepts as play stimulates neural connections in the brain, allowing better problem-solving and emotional stability.
It enhances imagination and curiosity. Learning when confined within the four walls of the classroom becomes boring and rote. However, when periodically shifted to outside spaces, it stimulates interest while enhancing recall and retention.
Builds teamwork and communication – Outdoor learning allows collaboration and problem-solving thereby building team spirit, leadership, and social skills.
Promotes wellness – It teaches children to efficiently deal with challenges thus reducing stress. It helps them to cope better by building essential life skills e.g inability to complete a task or failure to understand a concept is taken in stride. They understand the underlying cause and the remedy for it. Collaboration and cooperation in completing a task build a positive attitude and confidence.
To achieve success in Outdoor Education it is important to ensure that students are presented with an array of learning spaces in which they can pursue activities that interest them and can reflect upon them according to their current stage of development. They should be able to indulge in active play and independent exploration. These should be planned and actively guided by teachers.
Just imagine a child's glee when schools associated with just study lessons, get transformed into adventure sports grounds. The fun zones can be designed to offer multilayered benefits to students resulting in strength building, teamwork, and learning of various life skills in a fun experiential way. The shrieks of laughter coupled with the determination to finish the tasks are evidence of the fact that life skills are often learned better experientially and easily when coupled with a dash of laughter and fun. Such activities reiterate the fact that learning must not be confined to only books and smart boards. The world and nature around us are wonderful masters who teach us about life, its challenges, and how to overcome them.
Some Best Practices
I spy… exploring mirrors
Mirrors are an excellent inquiry tool for children, as they can help them observe things in an entirely different way. They are led to discover mirrors on their own and one should not explicitly direct their attention to them. The students are taken outdoors. They are shown a mirror and answers to simple questions are elicited. The children though young, are known to come out with appropriate responses.
We dress up in front of the mirror.
The barber cuts our hair and shows us.
Mumma does make-up in front of the mirror.
The dentist uses the mirror to clean our teeth.
We brush our teeth in front of the mirror.
Having the responses, this exercise is taken forward. Each child is given the fiber mirror and asked to keep it at the nose level and to look down at the mirror. They are then asked to share what they see in the mirror. As teachers, we must ensure the mirror is kept at the right place and angle, or the fun is lost. Slowly, children start observing tiny birds on the trees; some trees have small leaves and others big leaves; they may note the wind play of the leaves; some may even observe a bird/plane flying by. The fun generated is infectious and responses shared by the students can be unique.
I am walking in the sky.
I can see the sky and some cotton clouds.
My shadow is different from my reflection.
I can touch the flying bird in the mirror.
I cannot open my eyes; the Sun is so near to me.
The tree appears to fall on me.
The mirrors add dimension, light, and reflection and offer a completely different perspective to the observer. They significantly extend the playtime and attention span of the children.
As the children are learning through play, they observe their own movement and reflection in the mirror. This activity also allows the children to explore and indulge in conversation. The opportunities for real-time learning are endless and can be graded as per the age of the participants.
Melting Moments
Children learn through hands-on activities. Before this simple experiment, we can discuss the importance of the Sun and the many ways it helps us.
After this, the students are taken outdoors. A few items like pebbles, cheese cubes, leaves, ice cubes, ice-cream cups, chocolate bars, coins, and Lego blocks are kept in a muffin tray. The students keep the trays in the sun. After an hour, they are brought back and made to keenly observe the items in the muffin trays.

Some of the responses expected from the children are:
Ice cream melts and becomes liquid.
Coins and pebbles are hot to the touch.
My head is hot, but I am not melting.
Cheese has become soft.
Butter has become oily.
No change in the Lego block.
Leaf has changed its color.

Through this activity, the students learn about the cause and effect of the heat of the Sun and how some items have changed their appearance. A post-activity, worksheet will help them recall and retain the learning.
Shadow Play
Shadows can trick us …they run ahead of us, jump behind us, and sometimes even disappear completely. Children love to learn about and play with shadows. They enjoy chasing them and trying to catch them. An outdoor, fun-filled, and interactive session on how shadows are formed can be showcased for early learners.
A variety of hands-on activities can be undertaken like chalking an outline of the shadow cast by a buddy; understanding why the shadow cast is shorter in the afternoon than the one cast under an early morning sun; watching the movement of the shadow on the sundial. Shadow play helps children develop a basic understanding of cause and effect as they observe what makes the shadows.
Some responses gathered from the children would be:
I cannot catch my shadow.
My jacket is red, but my shadow is black.
Sometimes my shadow is longer than mine and at times it's shorter.
My shadow does not have eyes, nose, and lips.
My shadow can walk, run and jump like me.
My shadow always comes first in a race.
Through these activities, the students learn that shadows are made when objects block the light. Children make shadows with their bodies and other objects. They observe that a shadow can show an object's shape, but it cannot show colors or details. The children's imaginations can be sparked through such nurturing experiences.
Author – Rashmi Singh, Academic Consultant, Primary Years, DPS Sec 45 Gurgaon and Jaipur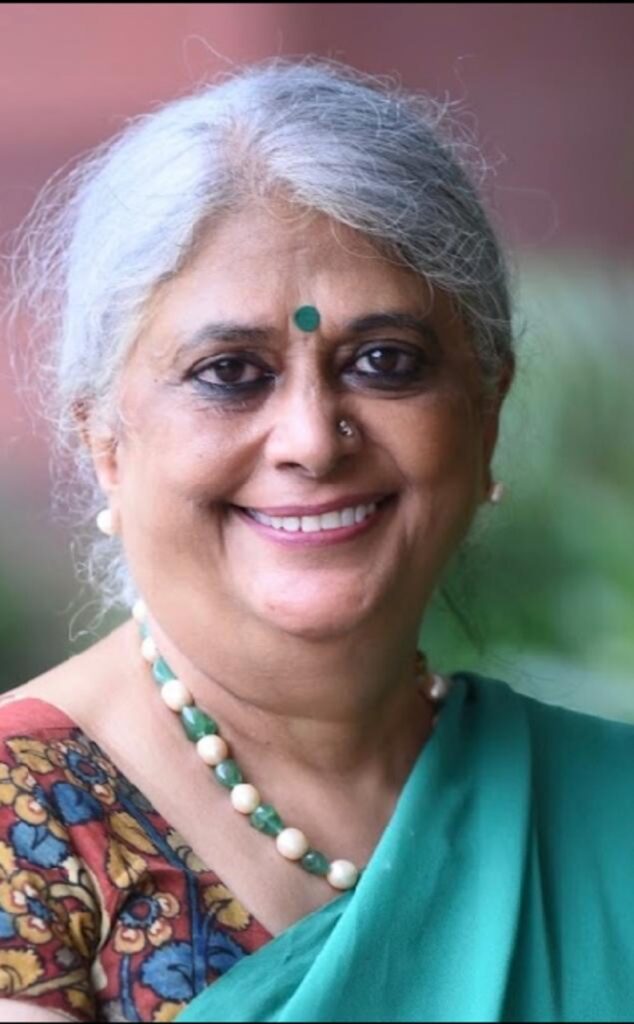 World Tourism Day 2023: The Career Prospects in the Field of Tourism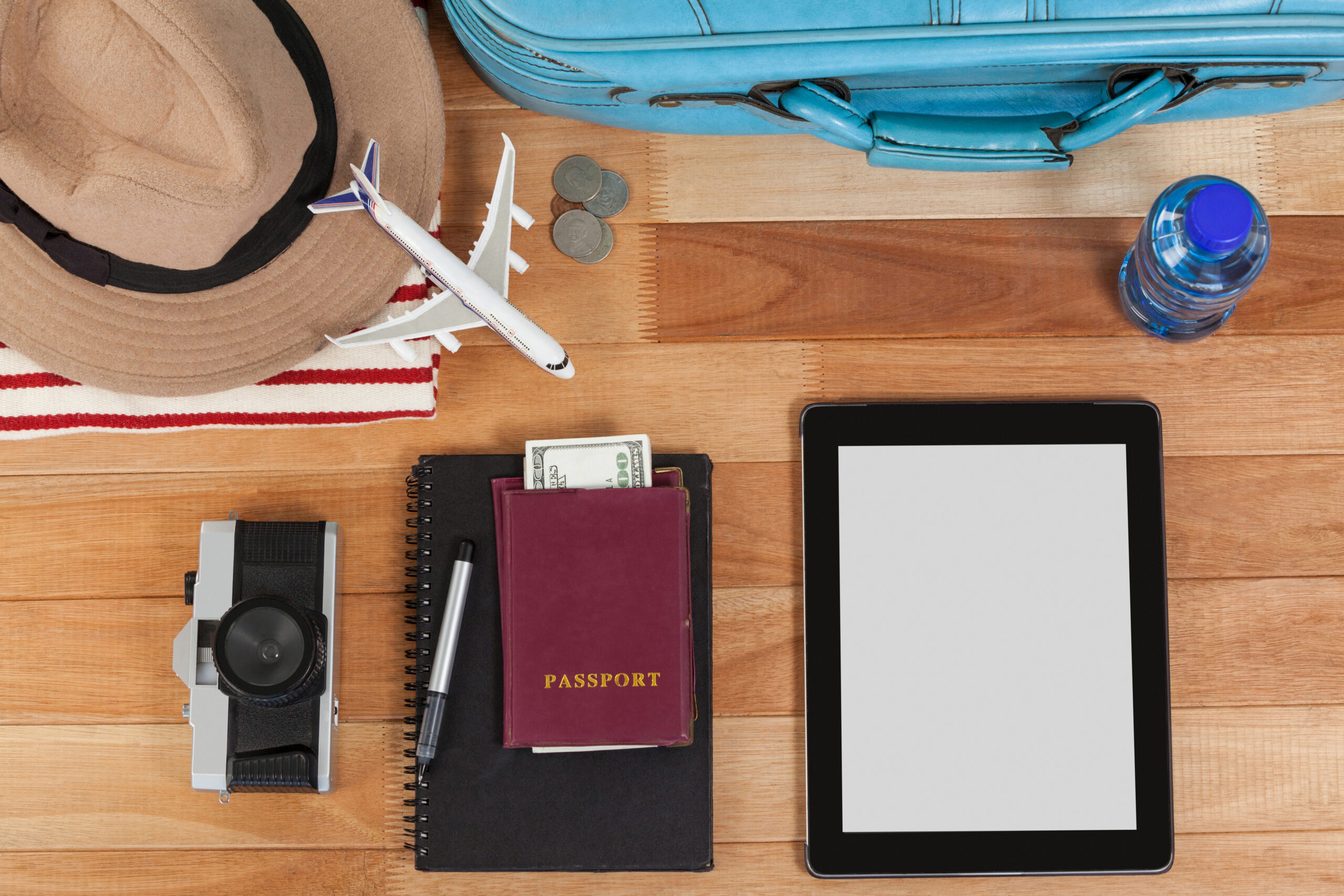 As we celebrate World Tourism Day 2023, it's time for school graduates to embark on a journey that goes beyond the familiar horizons of textbooks and classrooms. This is a journey that explores the educational perspective of tourism, unveiling the skills required and the plethora of career opportunities available in this dynamic field. India's travel and tourism industry is poised for center stage in the coming years, and the prospects for students have never been brighter.
A Glimpse into the Growth of Tourism:
In 2021, India's tourism sector wasn't just a contributor; it stood as a powerhouse, constituting a significant 5.8% of the country's GDP and providing employment for a remarkable 32.1 million people. This resurgence followed a tumultuous 2020 marked by the devastating impacts of the COVID-19 pandemic.
What's more exciting is that India's tourism sector is poised for sustained growth, with a projected compound annual growth rate (CAGR) of 13% during the period from 2019 to 2023. By 2023, it's expected to reach an impressive ₹32.05 lakh crore (US$450 billion). Furthermore, the sector is on track to create an astonishing 52.3 million jobs by 2028, accounting for 8.1% of the nation's total employment.
Moreover, India's tourism sector is anticipated to benefit from consistent hiring in other sectors such as financial services, technology, FMCG, and property and construction in 2023, providing diverse opportunities for aspiring professionals.
Educational Avenues in Travel and Tourism:
The journey toward a rewarding career in travel and tourism begins with education. Numerous institutions offer a broad spectrum of courses tailored to the industry's diverse demands. These educational pathways encompass Bachelor's and Master's degrees, diploma programs, and even flexible distance learning options.
Here are some popular courses for undergraduate and postgraduate education in tourism in India:
Undergraduate Courses:
BA in Tourism Administration: A three-year course covering various aspects of tourism management, including tourism planning, marketing, operations, finance, and human resource development. It also provides exposure to the cultural, social, and environmental dimensions of tourism. Some institutions offering this course include Christ University, Bangalore, Jamia Millia Islamia, New Delhi, and Amity University, Noida.
BA in Tourism Studies: A three-year course focusing on the theoretical and practical aspects of tourism, including tourism geography, tourism products, tourism policy, tourism development, and tourism research. It also offers electives in areas such as adventure tourism, heritage tourism, and eco-tourism. Institutions offering this course include Indira Gandhi National Open University, New Delhi, Madurai Kamaraj University, Madurai, and Aligarh Muslim University, Aligarh.
Bachelor of Tourism Management (BTM): A four-year course providing comprehensive knowledge and skills in tourism management, such as tourism marketing, operations, finance, law, and entrepreneurship. The course also includes industrial training and project work in the tourism sector. Some institutions offering this course include the University of Calicut, Malappuram, Kurukshetra University, Kurukshetra, and the University of Kashmir, Srinagar.
Com in Travel and Tourism Management: A three-year course combining core commerce subjects with specialized topics related to travel and tourism, such as travel agency management, tour operations, airline ticketing, and tourism economics. It prepares students for careers as travel consultants, tour managers, and tourism officers. Some institutions offering this course include St. Joseph's College of Commerce, Bangalore, Symbiosis College of Arts and Commerce, Pune, and Loyola College, Chennai.
Sc in Hospitality and Hotel Administration: A three-year course covering various aspects of hospitality and hotel management, including food production, food and beverage service, front office, housekeeping, and hotel engineering. The course also provides practical training and exposure to the hospitality industry. Some institutions offering this course include the Institute of Hotel Management, Catering and Nutrition, New Delhi, Welcomgroup Graduate School of Hotel Administration, Manipal, and the Institute of Hotel Management, Mumbai.
Postgraduate Courses:
Master of Tourism Administration (MTA): A two-year course offering advanced knowledge and skills in tourism administration, such as tourism policy, planning, marketing, finance, and research. It also offers specializations in areas like tourism product development, destination management, and human resource management. Some institutions offering this course include Banaras Hindu University, Varanasi, Pondicherry University, Pondicherry, and Himachal Pradesh University, Shimla.
Master of Tourism and Travel Management (MTTM): A two-year course focusing on managerial and operational aspects of tourism and travel, including operations, marketing, finance, and law. It includes field visits, internships, and project work in the tourism and travel sector. Some institutions offering this course include the Indian Institute of Tourism and Travel Management, Gwalior, Kalinga Institute of Industrial Technology, Bhubaneswar, and Amity University, Noida.
Master of Tourism and Heritage Management (MTHM): A two-year course exploring the connections between tourism and heritage, including heritage tourism, cultural tourism, and eco-tourism. It covers heritage conservation, management, and promotion challenges in the context of tourism. Some institutions offering this course include the Central University of Gujarat, Gandhinagar, Central University of Rajasthan, Ajmer, and Central University of Karnataka, Kalaburagi.
Master of Hotel Management (MHM): A two-year course providing in-depth knowledge and skills in hotel management, including operations, marketing, finance, law, and entrepreneurship. It offers electives like hotel revenue management, quality management, and facility management. Some institutions offering this course include the Institute of Hotel Management, Catering and Nutrition, New Delhi, the Institute of Hotel Management, Bangalore, and the Institute of Hotel Management, Bhopal.
Master of Business Administration (MBA) in Tourism and Hospitality Management: A two-year course blending core business administration subjects with tourism and hospitality management, covering areas like business environment, strategic management, marketing management, and financial management. It prepares students for leadership roles in the tourism and hospitality industry. Some institutions offering this course include the Indian Institute of Management, Lucknow, the Indian Institute of Management, Kozhikode, and the Indian Institute of Management, Indore.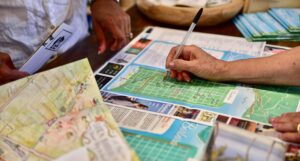 Expanding Opportunities in Sustainable Tourism:
The travel and tourism sector have the potential to reshape India's economic landscape, especially in the face of job losses in traditional sectors due to the rise of artificial intelligence (AI). It's not just about discovering new destinations; it's about unlocking a world of educational opportunities and fulfilling careers, all while contributing to our nation's economic growth.
The surge of Green Tourism and its positive impacts are becoming increasingly evident, particularly in South Asian countries. This practice encourages India and other nations to adopt best practices and learn from experiences in green tourism, including ecotourism, rural tourism, wildlife tourism, and adventure tourism. Through adaptability, we can address common challenges and opportunities in the tourism sector, such as climate change, digitalization, skills development, and destination management. Prioritizing job creation, income generation, and empowerment, while conserving and enhancing natural and cultural resources, is crucial for the future. By aligning with the principles and goals outlined in international agreements, destinations across the nation can work towards a future where India's natural beauty remains preserved for generations of travelers and opportunities to come.
As we celebrate World Tourism Day 2023, let's embrace the immense potential within the travel and tourism industry. Students possess a unique opportunity to be part of an industry that not only thrives but also actively shapes the future of our nation.
The statistics are compelling India's tourism sector is on a remarkable trajectory, and the future is brighter than ever before. So, pack your bags and prepare for an educational journey that could lead to a fulfilling and prosperous career in tourism.