From Fresh Air to Fresh Perspectives: Importance of Outdoor Education
In the words of Ibn Battuta, "travel leaves you speechless, and then turns you into a storyteller."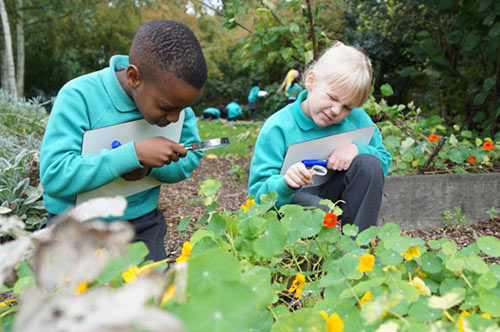 If you want to experience the magic of discoveries beyond the comfort zone of your school or college, then travel is that treasured key that will unlock all doors. It is a series of sublime moments that open your eyes, your heart, and your senses to the world around you; it's what gives you the top-of-the-world feeling that surpasses that of graduation day.
When you travel, it's not just to see the sights, because they'll probably get imprinted on your mind and in your heart, but to imbibe them, savour them and nourish them like your favourite book and that is what outdoor education entails.
Traveling offers an opportunity to experience the culture and diversity of another country more closely. We may learn in-depth about, say, the pyramids at Giza, in our geography lessons, take a virtual tour, or get a vicarious thrill by listening to a friend who has been there, but nothing can compare with the awe-inspiring moment of standing before that triangular edifice, that architectural marvel and getting transported to the realm of the pharaohs! No textbook can capture the splendour of that ancient civilization as a first-hand experience of mysticism and antiquity.
The Masai Mara is an incredible tribe. They have great family values- the children are raised collectively by the whole community. They share food and labour and teach us to consolidate our cultural wealth. They teach us that the fundamental law of human beings is interdependence. An extraordinary people with an even more extraordinary culture, the tribe that has had no formal education, teaches us great life lessons, of living in harmony with nature and wildlife.
Then take the arts and crafts- they are a reflection of everyday existence that speak volumes about the lives of a people. They represent not just the best of its culture but are woven into the fabric of society. For instance, using citrus thorns, charcoal ink, and a bamboo hammer, Filipino culture offers an indigenous compelling art in the form of an ornamental tattoo called batok. From the glass blowing of Murano to the Dhokra handicrafts of Chhattisgarh, the Macrame of Spain to the finest Pashmina shawls from Kashmir, they tap into our creativity and imagination like nothing else can.
Let's talk about culinary delights. Can one satiate oneself by just perusing exotic recipes online? I am sure the tantalizing culinary delights – be it the Foie Gras, the Fugu, the Wagyu beef, or the Matsutake mushrooms to go with the Sauvignon Blanc or the Chardonnay, from rose to sparkling, to celebrate every occasion and every cuisine – these are the hedonistic pleasures of civilization that no textbook can offer.
And who can deny the life-changing lessons that one can gain from observing the feline models that sashay elegantly through the wild wilderness that Nature has provided- the majesty of the beasts, the spectacular landscapes, the natural horizons, the incredible flora and fauna and capturing those once-in-a-lifetime moments with your prized camera- it's imprinted for posterity. The fringe benefit, of course, is a lesson in nature-connectedness, in living in harmony with Nature. A college degree cannot substitute the adventures of exploring the unknown, of unravelling the mysteries of nature.
Travel teaches you to learn new things or do things differently. Climbing the snow-clad mountains of Nepal, exploring under-ocean marine life in the Maldives, or zipping through the roads in an unconventional tuk-tuk or tangoing in Argentina, the adrenaline rush that you experience cannot be found in books. You truly understand that the ocean is the wind beneath your wings- it affords you a sense of freedom; the sun-kissed beaches with their lapping waves and the gentle breezes remind you of the silent call of mortality and evoke the wanderlust in you; or sitting in your garden on the dew-washed, emerald green lawns fading in the sunless dusk listening to the clicking noises of the cicadas make you alert to renewal, rebirth, and transformation. You can know when autumn is drawing to a close and a touch of winter hangs in the air, without recourse to classroom teaching
And while you take the moonlight cruise on the gondola, with the gondolier serenading you down the canals of Venice, you can't but be aflame with excitement. With an outdoor education, the world becomes your oyster, which in itself is a truly humbling experience.
The sight of the maple trees burning a fiery red, or the blue satin bower-bird decorating his nest with bright-blue objects in an attempt to nab the perfect mate or the swirling patterns of bluish-green lights on a clear Scandinavian night sky- you can never trade these for the most sought-after degree from an ivy league university! Whether it is the rainbows in Hawaii, the underground natural springs in Mexico, or a boat ride to see the breath-taking stalactites of the natural caves in the Halong Bay of Vietnam, travel indeed proves to be a great teacher.
If nature's bounty were not enough, there's many a lesson to be learned from man-made wonders too! From conquering the Great Wall of China to traversing through the Mayan city of Chichen Itza or gazing at the chiselled dwellings and temples in the sandstone mountains at Petra or discovering the Incan stronghold at Machu Pichu, you navigate a world between the bookish learning in schools and the eternity of Time. You stand before the Taj Mahal- the experience is unbelievable; the beauty leaves you mesmerized, the royal love euphoric and the stunning monument becomes an evocation of man's insignificance in the grand scheme of things.
There's a flip side too. Visiting the sites of Genocide or the Holocaust makes you experience a heart-rending, gut–wrenching anguish at the decimation of a race or a community. Man's inhumanity to man and the horrific atrocities they commit would never fail to disturb you. With a rush of emotions like anger, pity, fear, and sadness surging through you, the hard-hitting experience is sure to shake you to your foundations.
The lessons that travel and outdoor education teach you are to find beauty in small things, to open up your life to new ways of thinking and living, to make that quantum leap in personal growth, to improve your well-being, to expand your horizons and to learn about life; but by far, the greatest lesson that travel teaches you is that ultimately nothing matters- neither your wealth nor your achievements; what matters is understanding the core of your being and your existence and that is compassion for every creature on this planet; a deep sense of understanding that we are all the same, irrespective of all our differences and that, my friend, that is something even the best university of the world cannot teach you.
In the words of Ibn Battuta, "travel leaves you speechless, and then turns you into a storyteller."
Author – Minal Shah, Teacher, Navrachana International School, Vadodara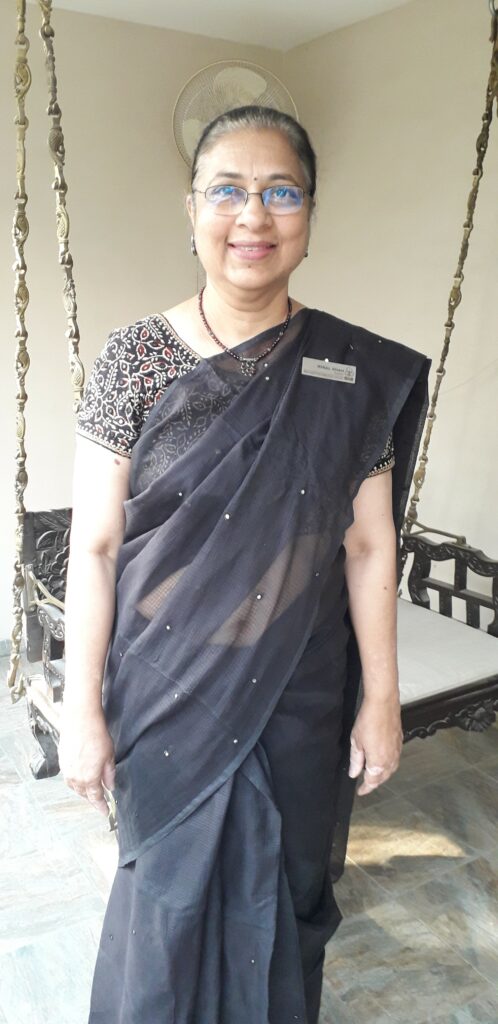 The Power of Emotional Intelligence: How SEL Can Transform Learning
Creating a culture of respect and kindness in the classroom fosters a sense of community and belonging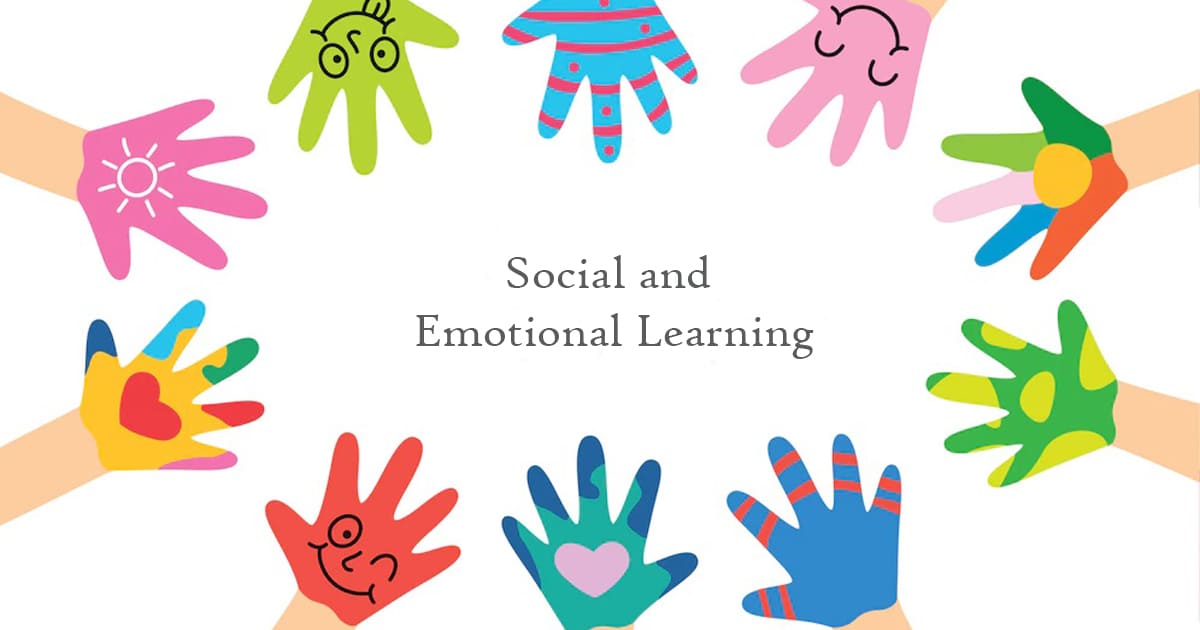 Empathy and understanding are critical elements of a positive and supportive learning environment in the classroom. These qualities help the students to develop a sense of belonging and connection to their classmates and teachers. These elements also promote effective communication, cooperation with one another, and collaboration among students.
Empathy is the ability to understand and share the feelings of others. It involves the awareness of the emotions of others and responding to them with sensitivity, compassion, and kindness. Empathy is a fundamental skill for building healthy relationships, resolving conflicts, and creating a supportive community.
Understanding, on the other hand, involves the comprehension of information, ideas, or situations. It is the ability to perceive and interpret the world around us. Understanding is essential for critical thinking, problem-solving, and decision-making.
To build empathy and understanding in the classroom, teachers need to create a positive and safe learning environment where students feel valued, respected, and supported. Here are some strategies that can help achieve this goal:
Model empathy and kindness – Teachers should model empathy and kindness in their interactions with students. It begins with the promotion of a comfortable environment. Teachers should practice actively listening, expressing gratitude, and showing appreciation for diversity. When students see their teachers practicing empathy and kindness, they are more likely to develop these qualities themselves.
Create a culture of respect and kindness – Teachers should establish a model code of conduct and should expect cordial behaviour. Students should be provided with consistent feedback when students fail to meet those expectations. They should also encourage students to be respectful and empathetic towards one another. Creating a culture of respect and kindness in the classroom fosters a sense of community and belonging.
Provide opportunities for students to share their perspectives and experiences – Teachers can create opportunities for students to share their personal experiences and perspectives through class discussions, group projects, or personal reflection assignments. When students are given the chance to express themselves in a safe and supportive environment, they are more likely to develop empathy toward others and gain a deeper understanding of the world around them.
Expose students to diverse perspectives and cultures – Students grow empathy towards other people when they realize that their perspective is not absolute. This can be achieved only when students are exposed to diverse perspectives and cultures. They can do this by incorporating multicultural literature, films, and other media into the classroom curriculum. By exposing students to a range of experiences and perspectives, teachers can help them appreciate the richness and complexity of the world around them.
Encourage acts of kindness and service – Teachers can build empathy and understanding in the classroom by encouraging their students to engage in acts of kindness and service. An efficient way to achieve this is by way of engaging students in community service projects and volunteer work. Teachers can arrange field visits to different NGOs. On daily basis, small acts of kindness such as holding the door open for someone or offering a word of encouragement to a classmate will also go a long way in molding students' mentality. With this, students will develop a greater sense of empathy and compassion towards others, and they learn to appreciate the value of giving back to their community.
Empathy and understanding are not only critical for building a positive and supportive learning environment but also for promoting social-emotional learning. Social-emotional learning (SEL) is the process of developing social and emotional skills that help individuals build healthy relationships, manage emotions, and make responsible decisions. SEL is essential for overall success in life.
Empathy is one of the five core SEL skills. The other skills are self-awareness, self-management, responsible decision-making, and relationship skills. These skills work together to help individuals navigate the social and emotional challenges of life.
Research has shown that schools that prioritize SEL have higher academic achievement, improved social skills, and better mental health. Moreover, students who have strong SEL skills are more likely to carry their academic life to higher education.
Conclusion
Teaching empathy and understanding in the classroom is not a one-time event, but an ongoing process that requires consistent effort and attention. It is essential to incorporate these skills into the curriculum and to model them in classrooms.
In conclusion, building empathy and understanding in the classroom is essential for creating a positive and supportive learning environment. I would further go on to say that more than being part of the curriculum, it must be a part of the school's culture. It is only by establishing a culture of respect and kindness; promotions and acceptance of sharing of personal experiences and perspectives, and encouraging simple acts of kindness and service, that teachers can help their students to develop a greater sense of empathy and understanding towards others. When students learn to appreciate the diversity of experiences and perspectives that exist in the world around them, they are better equipped to navigate the challenges and complexities of the modern world.
Author – Mandvi Tripathi, Principal, Lucknow International Public School, Lucknow