Government of Goa announces Digital Goa Scholarship Program
Making India the Silicon Valley – Government of Goa signs MoU with Newton School to train 10000 Goans to become Software Developers.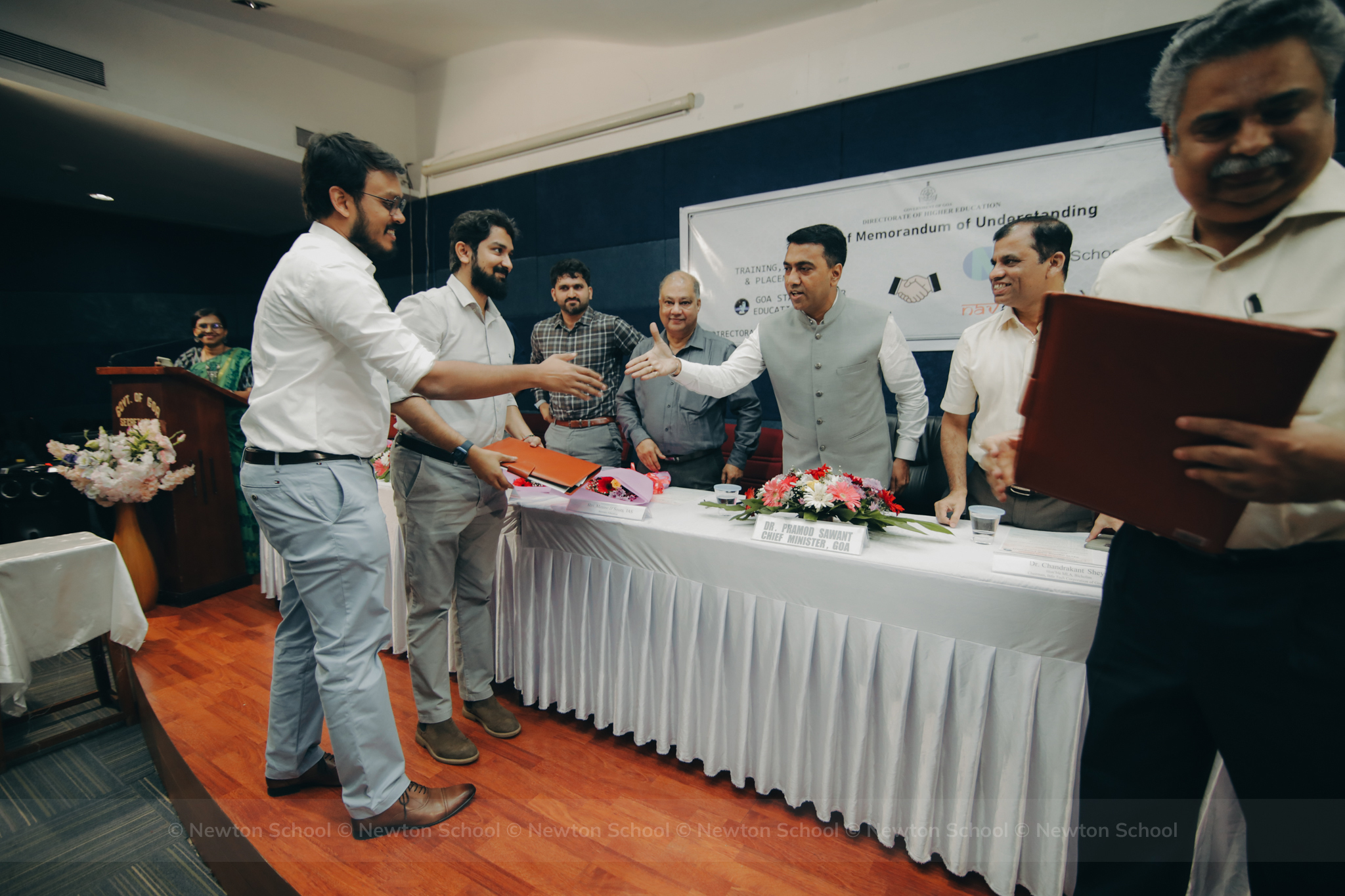 Goa, October 6, 2022: The Government of Goa on Thursday announced a strategic Digital Goa Scholarship Program with the Bengaluru-based neo-university Newton School. This partnership would consist of a coding and mindset bootcamp that progresses into a 6-month-long Full-Stack Certification Program, enabling students to become high-quality software developers.
Newton School is a neo-university founded in 2019 by Siddharth Maheshwari and Nishant Chanda, graduates from IIT Roorkee, both of whom have been recently recognised by Forbes India 30 Under 30, and Forbes Asia 30 Under 30. Newton School offers skill-oriented and industry-focused tech courses to students and helps them get placed as software developers and engineers, with their 2000+ hiring partners including companies such as Google, Zomato, Thoughtworks, Xiaomi, Flipkart, Deloitte, Meesho, and TCS.
Over the years, India has proven itself to be a technology adopter and developer. This collaboration aims at making Goa a hub for tech advancements where more than 16,000 students graduate every year. It's expected to have a snowball effect for growth as more global IT firms are expected to hire students from Goa in multiple organisational layers.
By adopting an e-learning model, more states can also tap into upskilling talent through edtech partnerships in the future. The ultimate goal of the program is the creation of an IT hub in Goa, with the influx of software professionals that will add to the economy on an individual as well as a social level, leading to the democratisation of software development education in India.
The Digital Goa Scholarship Program will kickstart with a coding and mindset bootcamp of 12 weeks where Goan students from both technical and non-technical backgrounds can enroll. Therein, students will be introduced to the world of computers and trained to develop the logical thinking and aptitude required to learn to code. This bootcamp will also feature sessions by top mentors, instructors, Newton School alumni, and industry professionals working in various software companies around the world, including Netflix, Amazon, Myntra, Unacademy, Google, and Microsoft.
The program is also facilitated by daily live classes with experts from the top software companies, mentorship from the top educators of India, resume-building sessions and interview preparation with mock interviewers.
Following the bootcamp, students will complete a 6-month certification program that will make them adept at Full-Stack Web Development. Additionally, as a part of this Digital Goa Scholarship, students will not have to pay anything until they get a job in the placement phase with Newton School after course completion and start earning.
Speaking on the news, Nishant Chandra, co-founder of Newton School added, "With this partnership, we aim that Goan students acquire the right industry-oriented exposure in software education which will help them get jobs with high compensation in the global market. With a community-first approach, Newton School aims to solve the deep problem of employability in graduates and also looks forward to more states adopting this approach. This initiative by Newton School and Goan Government to upskill graduates is a strategic collaboration to nourish a more skilled, productive, inclusive, and talented workforce."
In recognition of the step, Goa's Honourable Chief Minister Dr. Pramod Sawant said, "The Government of Goa has the goal to turn Goa into an educational and knowledge hub and with the Digital Goa Scholarship, we are taking steps towards achieving these goals. Newton School will be providing advanced training in coding for students from various colleges and make them eligible to get placed in 1000s of IT companies across India. In Goa, we are committed to being a part of the Educational Revolution that has unfolded under the leadership of the honourable Prime Minister Narendra Modi. Getting IT companies to Goa will not only benefit the youth but will facilitate the entire economy."
This alliance is determined to upskill the youth of Goa with industry-focused, skill-oriented education in software development, making Goa the next Silicon Valley of India in a short period of time.
Newton School aims to transform India into a global developer powerhouse. This opportunity enables Indian youth to embrace the power of innovation and to build Silicon Valleys across the country.
India retains 40th rank in the Global Innovation Index 2023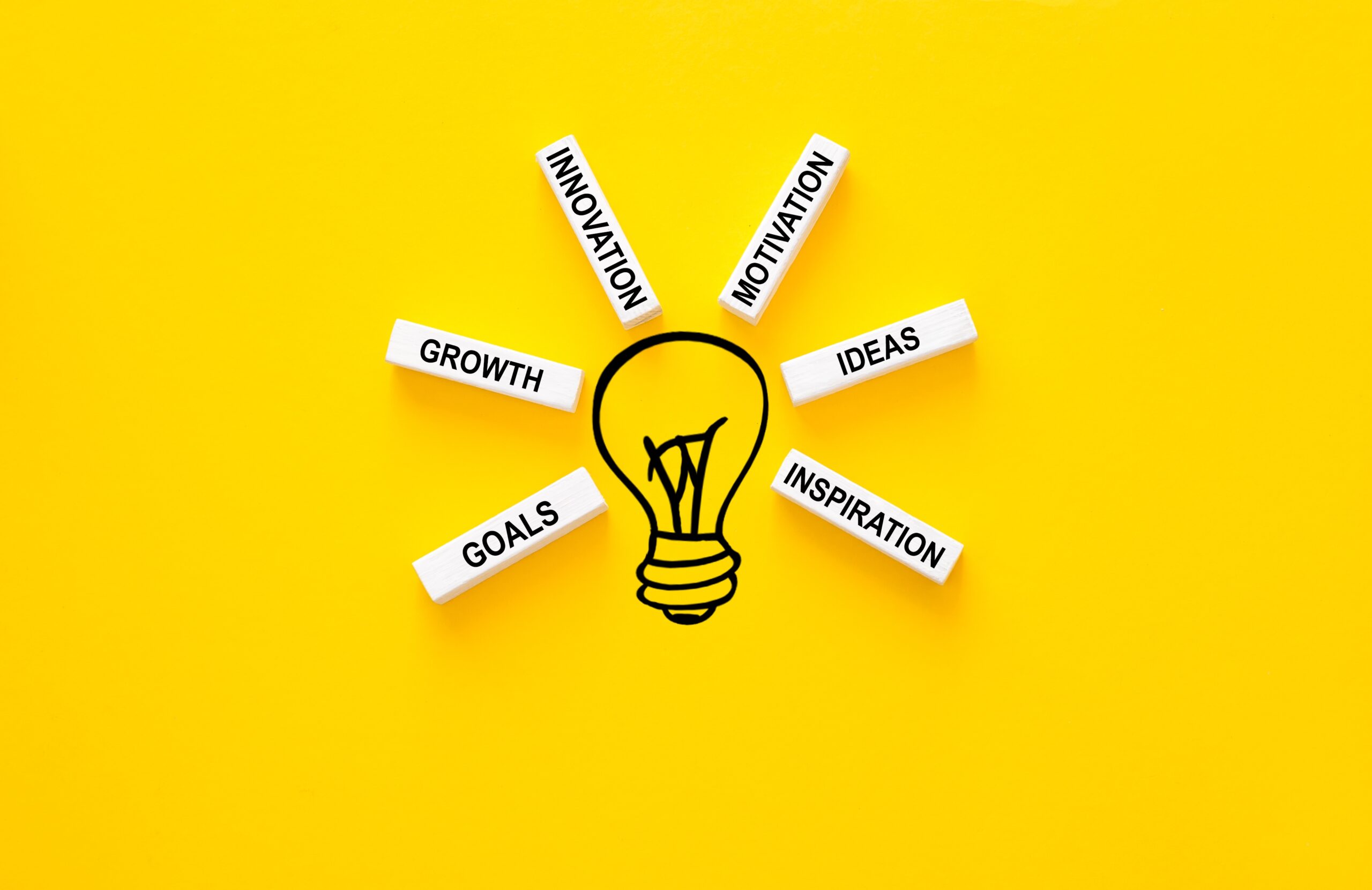 India retains 40th rank out of 132 economies in the Global Innovation Index 2023 rankings published by the World Intellectual Property Organization. India has been on a rising trajectory, over the past several years in the Global Innovation Index (GII), from a rank of 81 in 2015 to 40 in 2023. Innovation has been at the forefront of our battle against the unprecedented crisis created by the pandemic and will be pivotal in driving the country's resilience, as enshrined in the Prime Minister's clarion call on Atma Nirbhar Bharat.
The consistent improvement in the GII ranking is owing to the immense knowledge capital, the vibrant start-up ecosystem, and the amazing work done by the public and private research organizations. All Departments of the Government, including Scientific Departments such as the Department of Science and Technology; the Department of Biotechnology; the Department of Space; and the Department of Atomic Energy and also departments such as Ministry of Electronics and IT, Department of Telecommunications, Department of Agricultural Research & Education and the Department of Health Research have played a pivotal role in enriching the National Innovation Ecosystem. Most importantly, the Atal Innovation Mission has played a major role in expanding the Innovation ecosystem.
NITI Aayog has been working tirelessly to ensure the optimization of the national efforts for bringing policy-led innovation in different areas such as electric vehicles, biotechnology, nanotechnology, space, alternative energy sources, etc. It has also played a role in expanding the innovation eco-system in states and districts. A constant thrust in monitoring and evaluating India's position in the global rankings has been provided by the NITI Aayog, including in the GII.
The GII is a reliable tool for governments across the world to assess the innovation-led social and economic changes in their respective countries. Over the years, the GII has established itself as a policy tool for various governments and helped them to reflect upon the existing status quo.
The Confederation of Indian Industry (CII) has also been collaborating in India's journey towards an innovation-driven economy. This year, the NITI Aayog, in partnership with the CII and the World Intellectual Property Organisation (WIPO), is hosting, virtually, the India Launch of the GII 2023 on 29th September 2023.
The launch session will be graced by many senior dignitaries including Shri Suman Bery, Vice-Chairman, NITI Aayog; Dr. V.K. Saraswat, Member, NITI Aayog; Shri BVR Subrahmanyam, Chief Executive Officer, NITI Aayog; Mr. Daren Tang, Director General, WIPO; Dr. Sacha Wunsch-Vincent, Co-Editor, GII & Head, Economics and Statistics Division, WIPO; Dr. Nausad Forbes, Chairman, CII National Committee on Technology, Innovation & Research, and Co-Chairperson, Forbes Marshall; Professor Rishikesha Krishnan, Director, Indian Institute of Management, Bangalore; and Sh. Alok Nanda, Co-Chairman, CII National Committee on Technology, Innovation & Research, and CEO, GE India Technology Centre.