$1 million donation by Indian American entrepreneur couple to help set up 2 kitchens in Bhuj and Mandvi respectively.
At a gathering to celebrate the 5th anniversary of the Akshaya Patra USA and the serving of 2 billion meals in India Indian American Entrepreneur Couple Manu and Riku Shah announced a donation of $1 million for setting up an Akshaya Patra kitchen in Bhuj and a spoke kitchen in Mandvi.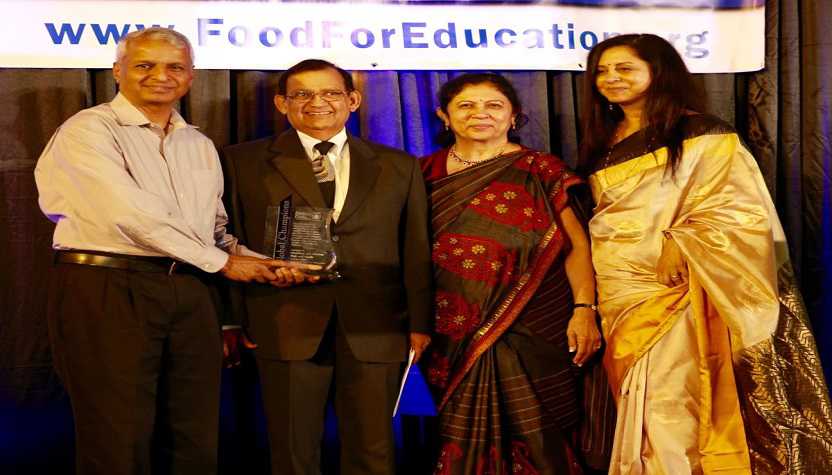 If you haven't heard about Akshaya Patra you have either been living under a rock or on a different planet altogether. Akshaya Patra is a not-for-profit organisation that serves Mid-Day Meals in schools across India. Established in 2001, the programme serves 1.5 million meals to children in 10,600 government schools in 10 states in India daily. The approximate cost of feeding a child for an entire academic year is $15.
Over the years many notable personalities have associated with the program in various capacities – as donors, trustees, managers etc. Naturally when the foundation celebrated its fifth year of operation in California, many eminent people got together to commemorate it. Approximately 200 people gathered on the morning of August 6 on the 5th anniversary of Akshaya Patra and its having served 2 billion meals to hungry children in India, in a benefit to honour Manu and Rika Shah's humanitarian efforts for providing food and education to children in India.
Keynote speaker Vikram Gandhi, Vandana Tilak, Akshaya Patra Foundation USA chairman Desh Deshpande, and Manu and Rika Shah's son Raj Shah, who introduced his parents were among the names present at the event.
Indian Americans Manu and Rika Shah started their business from their apartment. Through persistence, hard work and tenacity they built their business over the years and today MS International directly supports over 120,000 jobs across the globe. Today MSI boasts of being one of the biggest natural stone wholesalers on the West Coast.
Manu Shah recounted a story he had heard about a woman standing at the sea shore and throwing back the starfish in the water which had washed ashore. She was sneered for her efforts and the futility of the enterprise as it wouldn't make much of a different. The woman smiled nonchalantly as she continued throwing them back in the water and said, it made a difference to that one.
Manu said that he identified himself as one of those starfish and he had taken it upon himself to make a difference to as many people as he possibly could.
Later during the event, Shah announced a donation of $1 million towards a new kitchen in Bhuj and subsequent donations over the next two years for a spoke kitchen in Mandvi and Mundra.
The Bhuj kitchen would be equipped to comfortably serve 50,000 children and when used to capacity during an 8-hour shift it would be able to do most of the cooking for the spoke kitchen which would then go on to serve another 50,000 children in Mandvi and Mundra combined. The donation is expected to serve 23 million meals every year to children in Bhuj, Mandvi and Mundra.
The Shahs have found synergy with the Akshaya Patra Foundation as they too have dedicated themselves to eradicating hunger and supporting education so that children grow up to be productive citizens of the world. It is a known fact that the social conditions of children is such that they attend school for the food and stay on to get education.
Vikram Gandhi shared about his trip to Mathura for the HBO show "Vice," and his thoughts on education and how an organisation like Akshaya Patra was fulfilling an important need in the Indian society by feeding children and ensuring that they stayed in school.
Vandana Tilak shared a presentation about the origins of Akshaya Patra, taking the audience back to 2001 when priests saw children and dogs fighting over food in the trash outside the Bangalore Iskcon temple. The priests took it upon themselves to cook for around 1,500 children within 10 kms of the kitchen and the program took shape to build kitchens that could cook 100,000 meals in 5 hours.
Akshaya Patra India too will be celebrating an important landmark this year – 2 billion meals served since its inception this year. A small ceremony will be held in Bengaluru and will be attended by Indian President Pranab Mukherjee and central HRD Minister Prakash Javdekar.
More information about Akshaya Patra can be found at www.foodforeducation.org.
* Read the original story on www.indiawest.com
International Baccalaureate Experiences 31% Surge in Authorized IB World Schools Across India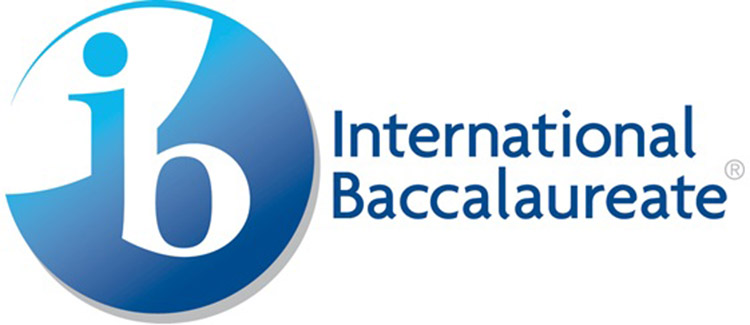 The International Baccalaureate (IB), a global educational foundation headquartered in Switzerland, reports substantial growth over the past five years in India. The surge, amounting to a 31% increase in authorized IB World Schools, reflects the growing preference for IB programs among schools nationwide. According to Haif Bannayan, the Global Director of Business Development at IB, the organization offers four comprehensive programs for students aged 3-19: the Primary Years Programme (PYP), Middle Years Programme (MYP), Diploma Programme (DP), and Career-Related Programme (CP).
As of 2023, there are now 226 authorized IB World Schools across India, collectively delivering 378 authorized IB programs. This breakdown includes 138 schools offering PYP, 59 schools providing MYP, 155 schools delivering DP, and 26 schools offering CP. However, the current distribution of IB World Schools remains concentrated in metropolitan areas like New Delhi, Gurugram, Mumbai, Kolkata, Bengaluru, and Chennai.
To address this imbalance and make IB education more accessible and affordable nationwide, the Delhi Board of Secondary Education (DBSE) collaborated with IB as part of Delhi's educational reforms under Arvind Kejriwal. In August 2021, they signed a Memorandum of Understanding to introduce IB programs in 30 government schools in Delhi. This initiative aims to encourage more schools to adopt the IB curriculum in the future.
Recognizing the evolving educational landscape in India, IB is actively collaborating with Indian institutions and educational authorities to extend its framework to students from diverse backgrounds and regions. Haif Bannayan expressed eagerness for ongoing dialogues with leaders to facilitate the delivery of high-quality, globally-oriented education to an even greater number of students.
The Diploma Programme (DP) offered by IB stands out globally, consistently aligning with or surpassing international standards, as indicated by the DP Country Alignment Study 2023. The study emphasizes the adaptability of DP courses to diverse national contexts, showcasing their seamless integration. Furthermore, it underscores the meticulous crafting of DP curricula to facilitate substantial depth and breadth of learning, illustrating their rigor and comprehensive educational value.
Bannayan highlighted the IB's acclaim for its emphasis on languages and global principles, coupled with a consideration of students' cultural backgrounds. This approach fosters a profound comprehension of the world, shaping graduates into multilingual thinkers poised to make a positive impact on a global scale.