$1 million donation by Indian American entrepreneur couple to help set up 2 kitchens in Bhuj and Mandvi respectively.
At a gathering to celebrate the 5th anniversary of the Akshaya Patra USA and the serving of 2 billion meals in India Indian American Entrepreneur Couple Manu and Riku Shah announced a donation of $1 million for setting up an Akshaya Patra kitchen in Bhuj and a spoke kitchen in Mandvi.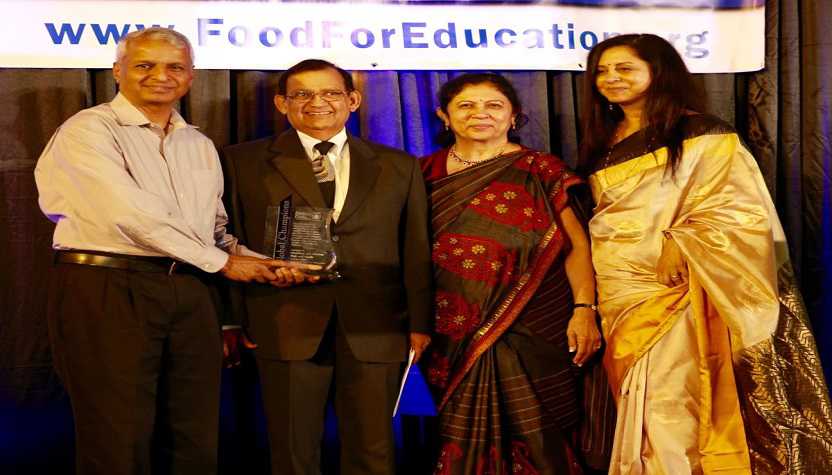 If you haven't heard about Akshaya Patra you have either been living under a rock or on a different planet altogether. Akshaya Patra is a not-for-profit organisation that serves Mid-Day Meals in schools across India. Established in 2001, the programme serves 1.5 million meals to children in 10,600 government schools in 10 states in India daily. The approximate cost of feeding a child for an entire academic year is $15.
Over the years many notable personalities have associated with the program in various capacities – as donors, trustees, managers etc. Naturally when the foundation celebrated its fifth year of operation in California, many eminent people got together to commemorate it. Approximately 200 people gathered on the morning of August 6 on the 5th anniversary of Akshaya Patra and its having served 2 billion meals to hungry children in India, in a benefit to honour Manu and Rika Shah's humanitarian efforts for providing food and education to children in India.
Keynote speaker Vikram Gandhi, Vandana Tilak, Akshaya Patra Foundation USA chairman Desh Deshpande, and Manu and Rika Shah's son Raj Shah, who introduced his parents were among the names present at the event.
Indian Americans Manu and Rika Shah started their business from their apartment. Through persistence, hard work and tenacity they built their business over the years and today MS International directly supports over 120,000 jobs across the globe. Today MSI boasts of being one of the biggest natural stone wholesalers on the West Coast.
Manu Shah recounted a story he had heard about a woman standing at the sea shore and throwing back the starfish in the water which had washed ashore. She was sneered for her efforts and the futility of the enterprise as it wouldn't make much of a different. The woman smiled nonchalantly as she continued throwing them back in the water and said, it made a difference to that one.
Manu said that he identified himself as one of those starfish and he had taken it upon himself to make a difference to as many people as he possibly could.
Later during the event, Shah announced a donation of $1 million towards a new kitchen in Bhuj and subsequent donations over the next two years for a spoke kitchen in Mandvi and Mundra.
The Bhuj kitchen would be equipped to comfortably serve 50,000 children and when used to capacity during an 8-hour shift it would be able to do most of the cooking for the spoke kitchen which would then go on to serve another 50,000 children in Mandvi and Mundra combined. The donation is expected to serve 23 million meals every year to children in Bhuj, Mandvi and Mundra.
The Shahs have found synergy with the Akshaya Patra Foundation as they too have dedicated themselves to eradicating hunger and supporting education so that children grow up to be productive citizens of the world. It is a known fact that the social conditions of children is such that they attend school for the food and stay on to get education.
Vikram Gandhi shared about his trip to Mathura for the HBO show "Vice," and his thoughts on education and how an organisation like Akshaya Patra was fulfilling an important need in the Indian society by feeding children and ensuring that they stayed in school.
Vandana Tilak shared a presentation about the origins of Akshaya Patra, taking the audience back to 2001 when priests saw children and dogs fighting over food in the trash outside the Bangalore Iskcon temple. The priests took it upon themselves to cook for around 1,500 children within 10 kms of the kitchen and the program took shape to build kitchens that could cook 100,000 meals in 5 hours.
Akshaya Patra India too will be celebrating an important landmark this year – 2 billion meals served since its inception this year. A small ceremony will be held in Bengaluru and will be attended by Indian President Pranab Mukherjee and central HRD Minister Prakash Javdekar.
More information about Akshaya Patra can be found at www.foodforeducation.org.
* Read the original story on www.indiawest.com
Gender Inclusive Holistic Education in NEP
The NEP focuses on 'Equitable and Inclusive Education' which reverberates the idea that no child should be left behind in terms of educational opportunity because of their background and socio-cultural identities.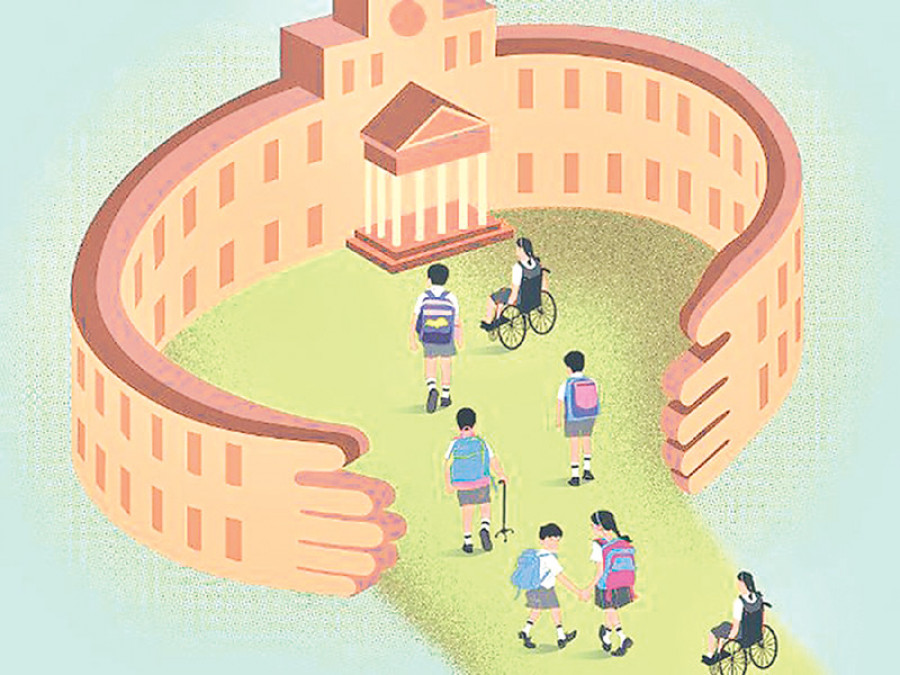 The National Education Policy 2020 envisages an inclusive and structural change in the educational system. It focuses on 'Equitable and Inclusive Education' which reverberates the idea that no child should be left behind in terms of educational opportunity because of their background and socio-cultural identities. It has taken into account the concerns of the Socio-Economically Disadvantaged Groups (SEDGs) which includes female and transgender individuals, Scheduled Castes, Scheduled Tribes, OBCs, minorities, and other categories. This policy aims at bridging the social category gaps in access, participation, and learning outcomes in school education.
The National Council of Educational Research and Training (NCERT) is implementing the Adolescence Education Programme (AEP) as part of the National Population Education Project (NPEP). One of the learning outcomes of AEP is to make the learners aware of the concerns of adolescence, i.e. process of growing up during adolescence & HIV/AIDS, and to inculcate in them a positive attitude regarding these concerns.
Further, the aspects related to gender-inclusive holistic education are covered through age-appropriate integration in different textual materials in the school curriculum, as well as in training and resource materials on the Health and Wellness of School Going Children, especially under the aegis of the School Health Programme under Ayushman Bharat.
As per UDISE+ 2019-20, a total of 61214 transgender children are enrolled in schools, of which 5813 and 4798 transgender children are enrolled in Class 10 and Class 12 respectively.
Department of School Education and Literacy (DoSEL), Ministry of Education is implementing Samagra Shiksha which is an overarching programme for the school education sector extending from pre-school to class XII and aims to ensure inclusive and equitable quality education at all levels of school education. Samagra Shiksha reaches out to girls, and children belonging to SC, ST, Minority communities, and transgender.
Further, National Education Policy (NEP) 2020 also identifies transgender children as Socio-Economically Disadvantaged Groups (SEDGs) and provides for equitable quality education, inter-alia, for all such students. This includes provisions for assisting transgender children in gaining access to education, and support for community-based interventions that address local context-specific barriers to transgender children's access to and participation in education, thereby aiming to eliminate any remaining disparity in access to education (including vocational education) for children from any gender or other SEDGs.
Additionally, under NISHTHA (National Initiative for School Heads' and Teachers' Holistic Advancement), a nationwide integrated teacher training program for teachers under Samagra Shiksha, teachers are trained on the relevance of Gender Dimensions in the Teaching and Learning Process which helps teachers to use and adapt learning activities that foster gender sensitive classroom environment.