World's largest cooked mid-day meal programme celebrates 2 billion meals.
The Akshaya Patra Foundation celebrated crossing the milestone of serving 2 billion mid-day meals at government-run and government-aided schools. With 26 kitchens across the country it is now the world's largest cooked meal scheme. The event was attended by eminent personalities.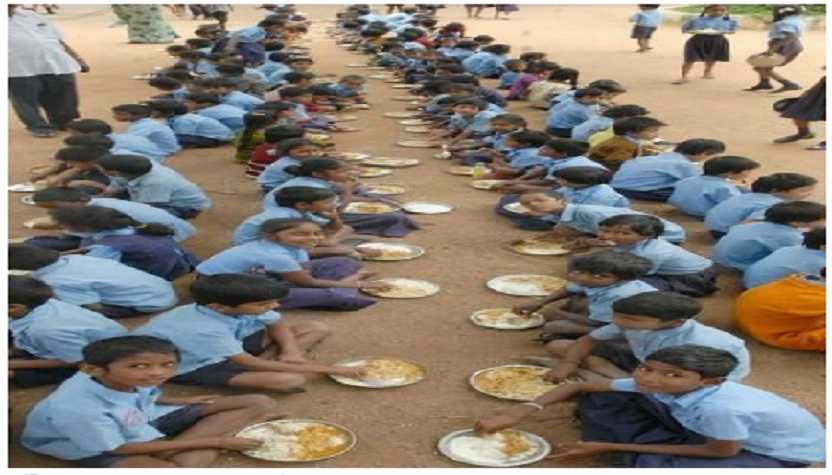 There are not many who do not know about the government run Mid Day Meal scheme (MDMS) across the country. However, very few would know the forerunner of this scheme, which was in place 3 years before the government envisage and implemented the MDMS. The initiative to provide food to school going children started with Akshaya Patra in Bengaluru, when a priest at the ISCKCON temple saw underprivileged children fighting with dogs over leftover food instead of being in school.
It sparked in him a vision to ensure that no child is deprived of education because of hunger turned; a vision which has transformed into a full-fledged movement. The journey which began on a sombre note in 2001, celebrated a major milestone on Saturday when the Akshaya Patra Foundation (APF) celebrated serving 2 billion meals to government school children.
The celebrations were attended by luminaries including President Pranab Mukherjee who said: "Hunger is still a major concern for the country. Over six decades ago, we made a constitutional commitment to provide free compulsory education to students up to 14 years. Despite the legal framework, we have not met our obligation. What would we do with legal frameworks when we cannot provide our students a conducive atmosphere to learn?"
Chairman and founder of APF Madhu Pandit Dasa said: "It started off with hundreds of strangers coming together to join hands for a common cause. This day is for thanksgiving for an effort that started with serving 1,500 kids. We serve 15 lakh kids now and by 2030, the aim is to feed 5 million students and empower them. Hunger is a very important issue for India."
Dasa, who is a Padma Shri recipient shared that the initiative started with just 1 kitchen in Bengaluru's Rajajinagar has currently reached 26 kitchens across the country, catapulting it to the position of the world's largest school lunch programme. Notably, cooked mid-day meals are being served in government-run and government-aided schools in the country since the past 15 years.
Siddaramaiah, the CM of Karnataka and an attendee of the celebrations said he was proud that such an iconic initiative had its roots in Karnataka. He said that the Akshaya Patra scheme had a strong resonance with the Akshara Dasoha scheme in the state. The success of APF rested on the involvement of important personalities of Karnataka who have provided timely supported to APF's efforts.
Mohandas Pai, independent trustee, APF shared that the cost of each meal is around ₹11. The gradual roll-out of the scheme has resulted in an encouraging 18%-20% reduction in dropouts and a rise in enrolments. The benefit is also reaching the girl child with a recorded increase in weight.
Union HRD Minister, Prakash Javadekar shared his experience by recounting a visit to the APF kitchen in Jaipur, where he was struck by the high quality of food and hygiene. He compared the taste to that of food served in a 5-star restaurant.
Read the original story at www.timesofindia.indiatimes.com.
Gender Inclusive Holistic Education in NEP
The NEP focuses on 'Equitable and Inclusive Education' which reverberates the idea that no child should be left behind in terms of educational opportunity because of their background and socio-cultural identities.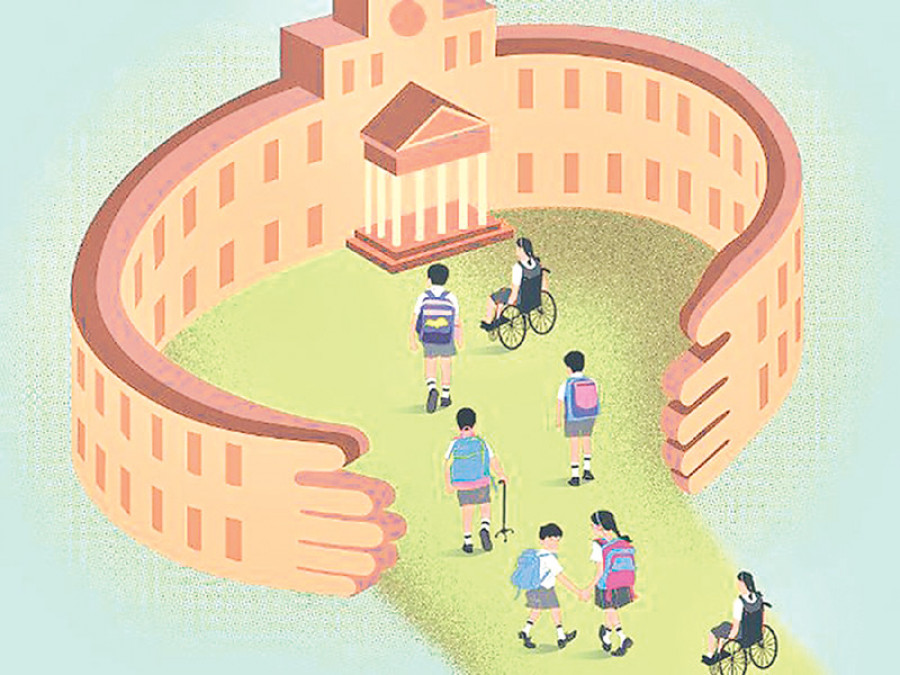 The National Education Policy 2020 envisages an inclusive and structural change in the educational system. It focuses on 'Equitable and Inclusive Education' which reverberates the idea that no child should be left behind in terms of educational opportunity because of their background and socio-cultural identities. It has taken into account the concerns of the Socio-Economically Disadvantaged Groups (SEDGs) which includes female and transgender individuals, Scheduled Castes, Scheduled Tribes, OBCs, minorities, and other categories. This policy aims at bridging the social category gaps in access, participation, and learning outcomes in school education.
The National Council of Educational Research and Training (NCERT) is implementing the Adolescence Education Programme (AEP) as part of the National Population Education Project (NPEP). One of the learning outcomes of AEP is to make the learners aware of the concerns of adolescence, i.e. process of growing up during adolescence & HIV/AIDS, and to inculcate in them a positive attitude regarding these concerns.
Further, the aspects related to gender-inclusive holistic education are covered through age-appropriate integration in different textual materials in the school curriculum, as well as in training and resource materials on the Health and Wellness of School Going Children, especially under the aegis of the School Health Programme under Ayushman Bharat.
As per UDISE+ 2019-20, a total of 61214 transgender children are enrolled in schools, of which 5813 and 4798 transgender children are enrolled in Class 10 and Class 12 respectively.
Department of School Education and Literacy (DoSEL), Ministry of Education is implementing Samagra Shiksha which is an overarching programme for the school education sector extending from pre-school to class XII and aims to ensure inclusive and equitable quality education at all levels of school education. Samagra Shiksha reaches out to girls, and children belonging to SC, ST, Minority communities, and transgender.
Further, National Education Policy (NEP) 2020 also identifies transgender children as Socio-Economically Disadvantaged Groups (SEDGs) and provides for equitable quality education, inter-alia, for all such students. This includes provisions for assisting transgender children in gaining access to education, and support for community-based interventions that address local context-specific barriers to transgender children's access to and participation in education, thereby aiming to eliminate any remaining disparity in access to education (including vocational education) for children from any gender or other SEDGs.
Additionally, under NISHTHA (National Initiative for School Heads' and Teachers' Holistic Advancement), a nationwide integrated teacher training program for teachers under Samagra Shiksha, teachers are trained on the relevance of Gender Dimensions in the Teaching and Learning Process which helps teachers to use and adapt learning activities that foster gender sensitive classroom environment.