World's largest cooked mid-day meal programme celebrates 2 billion meals.
The Akshaya Patra Foundation celebrated crossing the milestone of serving 2 billion mid-day meals at government-run and government-aided schools. With 26 kitchens across the country it is now the world's largest cooked meal scheme. The event was attended by eminent personalities.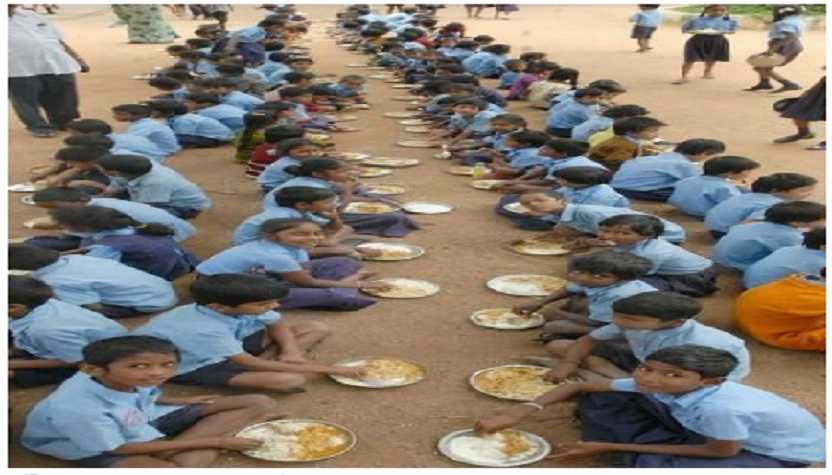 There are not many who do not know about the government run Mid Day Meal scheme (MDMS) across the country. However, very few would know the forerunner of this scheme, which was in place 3 years before the government envisage and implemented the MDMS. The initiative to provide food to school going children started with Akshaya Patra in Bengaluru, when a priest at the ISCKCON temple saw underprivileged children fighting with dogs over leftover food instead of being in school.
It sparked in him a vision to ensure that no child is deprived of education because of hunger turned; a vision which has transformed into a full-fledged movement. The journey which began on a sombre note in 2001, celebrated a major milestone on Saturday when the Akshaya Patra Foundation (APF) celebrated serving 2 billion meals to government school children.
The celebrations were attended by luminaries including President Pranab Mukherjee who said: "Hunger is still a major concern for the country. Over six decades ago, we made a constitutional commitment to provide free compulsory education to students up to 14 years. Despite the legal framework, we have not met our obligation. What would we do with legal frameworks when we cannot provide our students a conducive atmosphere to learn?"
Chairman and founder of APF Madhu Pandit Dasa said: "It started off with hundreds of strangers coming together to join hands for a common cause. This day is for thanksgiving for an effort that started with serving 1,500 kids. We serve 15 lakh kids now and by 2030, the aim is to feed 5 million students and empower them. Hunger is a very important issue for India."
Dasa, who is a Padma Shri recipient shared that the initiative started with just 1 kitchen in Bengaluru's Rajajinagar has currently reached 26 kitchens across the country, catapulting it to the position of the world's largest school lunch programme. Notably, cooked mid-day meals are being served in government-run and government-aided schools in the country since the past 15 years.
Siddaramaiah, the CM of Karnataka and an attendee of the celebrations said he was proud that such an iconic initiative had its roots in Karnataka. He said that the Akshaya Patra scheme had a strong resonance with the Akshara Dasoha scheme in the state. The success of APF rested on the involvement of important personalities of Karnataka who have provided timely supported to APF's efforts.
Mohandas Pai, independent trustee, APF shared that the cost of each meal is around ₹11. The gradual roll-out of the scheme has resulted in an encouraging 18%-20% reduction in dropouts and a rise in enrolments. The benefit is also reaching the girl child with a recorded increase in weight.
Union HRD Minister, Prakash Javadekar shared his experience by recounting a visit to the APF kitchen in Jaipur, where he was struck by the high quality of food and hygiene. He compared the taste to that of food served in a 5-star restaurant.
Read the original story at www.timesofindia.indiatimes.com.
International Baccalaureate Experiences 31% Surge in Authorized IB World Schools Across India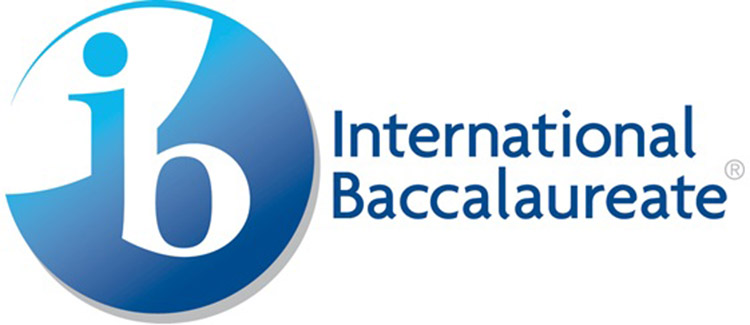 The International Baccalaureate (IB), a global educational foundation headquartered in Switzerland, reports substantial growth over the past five years in India. The surge, amounting to a 31% increase in authorized IB World Schools, reflects the growing preference for IB programs among schools nationwide. According to Haif Bannayan, the Global Director of Business Development at IB, the organization offers four comprehensive programs for students aged 3-19: the Primary Years Programme (PYP), Middle Years Programme (MYP), Diploma Programme (DP), and Career-Related Programme (CP).
As of 2023, there are now 226 authorized IB World Schools across India, collectively delivering 378 authorized IB programs. This breakdown includes 138 schools offering PYP, 59 schools providing MYP, 155 schools delivering DP, and 26 schools offering CP. However, the current distribution of IB World Schools remains concentrated in metropolitan areas like New Delhi, Gurugram, Mumbai, Kolkata, Bengaluru, and Chennai.
To address this imbalance and make IB education more accessible and affordable nationwide, the Delhi Board of Secondary Education (DBSE) collaborated with IB as part of Delhi's educational reforms under Arvind Kejriwal. In August 2021, they signed a Memorandum of Understanding to introduce IB programs in 30 government schools in Delhi. This initiative aims to encourage more schools to adopt the IB curriculum in the future.
Recognizing the evolving educational landscape in India, IB is actively collaborating with Indian institutions and educational authorities to extend its framework to students from diverse backgrounds and regions. Haif Bannayan expressed eagerness for ongoing dialogues with leaders to facilitate the delivery of high-quality, globally-oriented education to an even greater number of students.
The Diploma Programme (DP) offered by IB stands out globally, consistently aligning with or surpassing international standards, as indicated by the DP Country Alignment Study 2023. The study emphasizes the adaptability of DP courses to diverse national contexts, showcasing their seamless integration. Furthermore, it underscores the meticulous crafting of DP curricula to facilitate substantial depth and breadth of learning, illustrating their rigor and comprehensive educational value.
Bannayan highlighted the IB's acclaim for its emphasis on languages and global principles, coupled with a consideration of students' cultural backgrounds. This approach fosters a profound comprehension of the world, shaping graduates into multilingual thinkers poised to make a positive impact on a global scale.