Eminent Indian Educationists Review The New Education Policy 2020
New Education Policy 2020 has been announced on 29 July, we review the policy along with top educationist of the country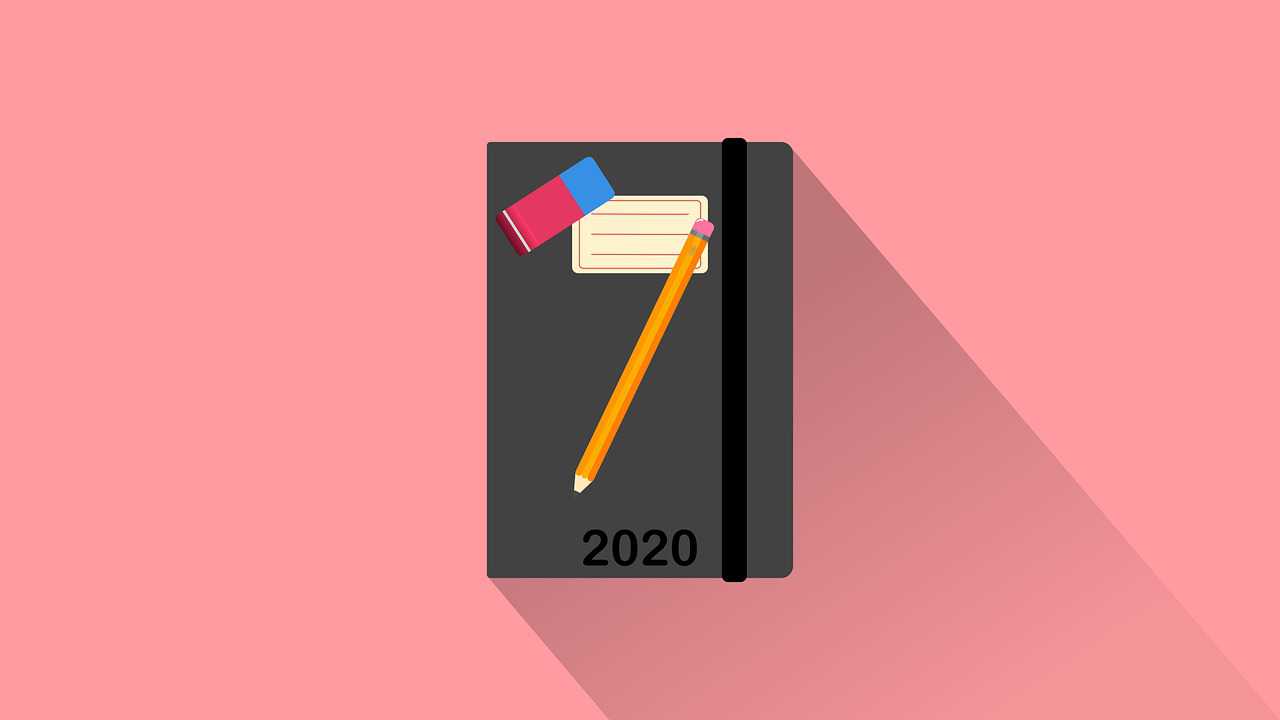 New Education Policy 2020 by the Ministry of Human Resource and Development (renamed: Ministry of Education) has been announced on 29 July 2020. The announcement was commenced by Union Ministers for Information and Broadcasting (I&B) and Human Resource Development (HRD), Prakash Javadekar and Ramesh Pokhriyal 'Nishank,' respectively. They were joined by Amit Khare and Anita Karwal, both Education Secretaries.
In the wake of COVID-19 pandemic, the subsequent lockdown is responsible for a delayed academic session in the schools this year. Although, it has been worked up to open the academic session from September-October 2020.
I am proud to share that #NEP2020 will ensure universal access to high-quality Early Childhood Care & #Education across India.
We will focus on developing social capacities, sensitivity, good behaviour, ethics, teamwork & cooperation among children through a joyful pedagogy. pic.twitter.com/obXXbUAjWd

— Dr. Ramesh Pokhriyal Nishank (@DrRPNishank) July 29, 2020
#NEP2020
Good news for teachers!

Teachers will be recruited through robust and transparent processes. Promotions will be merit-based, and a mechanism will be developed for multi-source periodic performance appraisals. pic.twitter.com/VoiLtszTZ3

— Dr. Ramesh Pokhriyal Nishank (@DrRPNishank) July 29, 2020
Talking about the New Education Policy 2020, here are major reforms for school education and other suggested improvements for school and higher education that the leaders announced:
Universalization of Early Childhood Care Education (ECCE): NCERT will develop a National Curricular and Pedagogical Framework for Early Childhood Care and Education (NCPFECCE) for children up to the age of 8. ECCE will be delivered through a significantly expanded and strengthened system of institutions including Anganwadis and preschools
National Mission on Foundational Literacy and Numeracy: There will be no rigid separation between academic streams, extracurricular, vocational streams in schools; Vocational Education to start from Class 6 with Internships
5+3+3+4 Curricular and Pedagogical Structure: this curriculum with 12 years of schooling and 3 years of Anganwadi/Pre-schooling
Curriculum to integrate 21st Century Skills, Mathematical Thinking and Scientific temper
No Rigid Separation between Arts & Science, between Curricular and extra-curricular activities, between Vocational and Academic streams
Education of Gifted Children: Special emphasis will be given on Socially and Economically Disadvantaged Groups (SEDGs) which include gender, socio-cultural, and geographical identities and disabilities
Gender Inclusion Fund: Gender Inclusion Fund and also Special Education Zones for disadvantaged regions and groups
KGBVs up to Grade 12
Reduction in Curriculum to Core Concepts: Students will have increased flexibility and choice of subjects. There will be no rigid separations between arts and sciences, between curricular and extra-curricular activities, between vocational and academic streams.
Vocational integration from class 6 onwards
New National Curriculum Framework for ECE, School, Teachers and Adult Education
Board Examination will be Low Stakes, Based on Knowledge Application
The medium of instruction till at least Grade 5, and preferably till Grade 8 and beyond in Home Language/ Mother tongues/ Regional Language
Tracking Students Progress for Achieving Learning Outcomes: Assessment reforms with 360-degree Holistic Progress Card, tracking Student Progress for achieving Learning Outcomes
National assessment centre, PARAKH: Performance Assessment, Review, and Analysis of Knowledge for Holistic Development will be set up as a standard-setting body
NTA to offer Common Entrance Exam for Admission to HEIs
National Professional Standards for Teachers (NPST): It will be developed by the National Council for Teacher Education by 2022, in consultation with NCERT, SCERTs, teachers and expert organizations from across levels and regions.
Book Promotion Policy and Digital Libraries: Schools can be organized into complexes or clusters which will be the basic unit of governance and ensure availability of all resources including infrastructure, academic libraries and a strong professional teacher community.
Transparent online self-disclosure for public oversight and accountability
Technology in education: An autonomous body, the National Educational Technology Forum (NETF), will be created to provide a platform for the free exchange of ideas on the use of technology to enhance learning, assessment, planning, administration.
Financing Education: The Centre and the States will work together to increase the public investment in the education sector to reach 6% of GDP at the earliest.
#NEP2020
Under National Education Policy 2020, cash-rich content will be reduced to its core essentials, and make space for critical thinking, holistic, enquiry-based, discovery-based, discussion-based, and analysis-based learning. pic.twitter.com/sSqId2wbUx

— Dr. Ramesh Pokhriyal Nishank (@DrRPNishank) July 29, 2020
We spoke to some of the top educationists of the country to bring out the crux of the policy draft and find out their personal opinions about the NEP 2020. Excerpts:
Lt Col A Sekhar, Soldier Educationist
Challenges to be faced:
It's a progressive document, yet, without overarching long term vision.
It's a transformation attempted by the Indian government in the education sector but it falls short
More on continuity, rather than transforming the main theme, despite some new ideas; especially in expected outcomes.
Transformation of Assessment as suggested by the NEP is incredibly challenging.
Outcomes are unrealistic in this milestone of NEP.
Expected future jobs for the students does not match with the NEP reforms.
Roadblocks will be natural in the stated reforms due to funding, governance and implementation.
The most serious of concerns for us, as educators/school leaders working at the ground level, are:
Severe lack of resources on the ground level, both for private and public sector scholastic institutions
The reluctance in mindset change due to deep-set fixed perception
Huge, vested interests against the change
Inherent insecurities of academia
Societal indifference toward our teachers
Dr. Arunabh Singh, Director, Nehru World School
My top three takeaways from this are:
One skill per year is a welcome and achievable target. It's totally the need of the hour. I'm glad we have got this in the policy.
Portfolio-based 360-degree assessment with inputs from teachers, students and also parents in a fantastic idea.
The concept of National Professional Standards for teachers gets my thumbs-up as well.
Mr. Vishnu Karthik, Director, The Heritage Group of Schools
I'm pleasantly surprised! The NEP clearly acknowledges the need to embrace output focused reform rather than input focused reforms. The devil is in the details, but the new NEP has touched upon some key levers which will have a high impact on student learning levels. One is, of course, bringing on ECCE into NCF. Another is the decision to reduce the curriculum into the core. This will provide significant opportunity to focus on critical skills and capacities and would be gateway reform on curriculum and assessments. What is heartening is to see many reforms focused on assessments especially on National Assessment Centre and tracking of student progress on learning outcomes. These will bring in much-needed attention and accountability on learning progress.
Dr. Swati Popat Vats, President, Early Childhood Association & Association for Primary Education and Research
It's a proud moment for our country that after 34 years, our new National Education Policy is released. We may dissect it all we want, but let's start by congratulating the government and the committee that worked hard on ensuring that vision of millions of Indian educators and policymakers is developed for the larger enhancement of education of our country. Also, an important move is to rename the Ministry of HRD to the Ministry of Education (MoE). The new policy is an integrated yet flexible approach to education but the 'devil' will, of course, be in the details!
"The National Education Policy 2019 envisions an India centred education system that contributes directly to transforming our nation sustainably into an equitable and vibrant knowledge society, by providing high-quality education to all."
1. Most importantly, the commitment of ECCE to children from age 3 onwards has been honoured in the new education policy.
2. ECE for all by 2030, this is worth applauding and achievable only with the cooperation of all state governments.
3. A national curriculum framework for ECCE is laudable, but the devil here will be how much say each state will have in this as it is imperative that a common guideline and goal should be drafted and state governments should not have the power to deviate from these essentials. As it is not fair for young children in different states to get a differing head start in life.
4. A preparatory class called 'Balvatika' in Anganwadis for 4 to 5-year-old children? Preparatory for what? Will they not follow the foundational age group of 3 to 8 years?
5. A welcome initiative is the National Foundation of Literacy and Numeracy Mission. We hope that literacy would Include first and second languages. And an earnest hope that numeracy designed by the foundation should be found in the curriculum and textbooks used by schools
6. The Policy takes cognizance of the differences in the development of cognitive abilities in children. The flexibility in the first five years will enable equalising of the multiple cognitive abilities of children.
7. 4 years integrated B.Ed degree by 2030, but what about ECE? Still no guidelines or a common course for ECE teachers!
8. A common National Professional Standards for Teachers (NPST) will be developed by the National Council for Teacher Education by 2022, in consultation with NCERT, SCERTs, teachers and expert organizations from across levels and regions. Will this include ECE teacher courses?
9. 6% GDP on education is a welcome move, how much on ECE? This needs to be identified too.
10. 'Parakh', the National assessment centre, we sincerely hope that they also define assessment for early years so that developmental delays and learning lags can be identified and rectified early on.
11. It takes a village to raise a child, and the village identified in this policy for ECE is jointly the Ministries of HRD, Women and Child Development (WCD), Health and Family Welfare (HFW), and Tribal Affairs. How this village works together will decide the success of ECE in this country.
12. NCERT will develop a National Curricular and Pedagogical Framework for Early Childhood Care and Education (NCPFECCE) for children up to the age of 8. A welcome move, ECA is hopeful that states will ensure the implementation of the same and thus remove the traditional, formal, stressful curriculums being followed by many preschools. The policy advocates that children of ages 3-8 have access to flexible, multifaceted, multilevel, play-based, activity-based, and discovery-based education. How this will be implemented and assured is going to be work in progress.
13. ECCE will be delivered through a significantly expanded and strengthened system of institutions including Anganwadis and preschools that will have teachers and Anganwadi workers trained in the ECCE pedagogy and curriculum – the question is what will this training comprise of? This needs to be identified at the earliest else different states will have different standards and quality of ECE teachers.
14. Mother tongue is a good move but difficult to implement. In cities where multiple language children are in the same class, which language will the teacher teach in?
15. Transparent public self-disclosure of all the basic regulatory information, as laid down by the State School Standards Authority (SSSA) will be used extensively for public oversight and accountability. The SCERT will develop a School Quality Assessment and Accreditation Framework (SQAAF), will this include ECE?
16. A single pedagogical unit called the "Foundational Stage." It is necessary, therefore, to develop and establish such an integrated foundational curricular and pedagogical framework, and corresponding teacher preparation, for this critical Foundational Stage of a child's development. How schools will work this out and train already existing teachers in this will be the struggle? Also, this needs to be part of ECCE teacher training programs, and other teacher training programs.
17. Also, does it mean that exiting private standalone preschools can now extend to grade 2?
18. A very heartening inclusion is that all the school children will undergo regular health check-ups and health cards will be issued. We hope this will include ECE children, too.
19. A good initiative for the health of young children is the inclusion of an energizing breakfast in addition to midday meals.
Overall the new education policy is a great vision to change the educational landscape in this country and it vitalises education by ensuring that ECE becomes the starting point of education for all children.

Mr. Ashok Pandey, Director, Ahlcon Public and International Schools
The NEP, which has seen the light of the day after 35 years, makes a refreshing and encouraging read.
The policy lays down the vision of equity and excellence of every child. Aligning the policy with India's obligation to Sustainable Development Goals (Goal 4), the policy is clear on commitment and intent.
Bringing back the children who are out of the school for whatever reason and also, ensuring 100% service to adult education is likely to fulfil the commitment of education for all and lifelong learning.
The target of achieving 50% enrolment in higher education from the current level of 26% is in line with the enrollment in higher education in most of the developed countries. To achieve this, the Universalisation of secondary education is must, and the policy rightly speaks about it.
To make education equitable and accessible, the creation of a scholarship pool for the socially disadvantaged group is a welcome step.
For an education system to be progressive, holistic, and inclusive, a degree of flexibility is a must. I am happy that flexibility in courses and curriculum, pedagogy, assessment, and technology has the full attention of the policy. My interpretation of the fine print suggests that short-term skill-based courses with micro-credentials will find its way into the system.
It is heartening to note that there is an express desire to foster student agency and include their voices and choices, through student parliament has been identified as an essential feature of the policy.
Teachers are the critical link between the student's aspirations and policy intent. Investment in teachers, their capacity building and bringing in accountability is a valuable exercise. The policy has laid down the guidelines for recruitment, retention, standards, and framework for the teachers.
The purpose of education is not only to add grades, years, and certification. The purpose of education is to build societies. The NEP makes this vision clear.
Mr. Kanak Gupta, Director, Seth MR Jaipuria Schools
IT'S ABOUT TIME! God knows how many 'expert' panel discussions we've done on the drafts, at least there's some movement now. Does it deliver? Well.
I'm happy about the introduction of mother tongue in primary grades. Hopefully, it'd reach the missionary schools, too.
I'm happy about the focus on the shift of assessments and restructuring of the grade levels. However, implementation is the higher and tougher task. India is a country that changes every 100 km. A policy made in the metro cities may not reflect into similar implementation at ground level.
Training of our teachers and changing patterns by 2022: huge task and mission. It's the nitty-gritty that's worried me. For instance, I'm excited to see planning for implementing Sanskrit. Surely a tough ask, especially in Southern states.
I'm a big believer in collaborative projects and learning by doing. Kudos to the makers thinking about that.
Surprised its light on core issues of cultural deracination. I was hoping for a clearer distinction between literacy and numeracy, too.
Of course, focus on GER is positive. However, one thinks whether the new normal taught us that the world has changed at all? Should've probably reimagined teaching-learning on the hybrid model, should've done away with Universalisation, too.
I firmly believe this should be an on-going task. No need for us to reinvent the wheel, but perhaps, just perhaps, look at a 3-5-year timeline to introspect and see where we are going, rather than wait for 35 years for a top-down decision to come.
Congratulations, we are under 'Ministry of Education' now Small but good change!
Ms Divya Lal, Managing Director, Fliplearn Education Pvt. Ltd.
The New Education Policy is a refreshing shift and a bold corrective action in our approach to education in India and we welcome it whole-heartedly. Technology will now play a much bigger role not just in planning and administration, but pedagogy, content, tutelage and assessment; which is both futuristic and transformative, to say the least. The increased focus on technology, digital empowerment of schools will encourage institutions to upgrade their technology infrastructure and offerings to more virtual and seamlessly integrated platforms. The virtual platforms/labs will also bring learning alive for students with an emphasis on visual and experiential components than Rote learning. With reduced insularity and greater freedom in students selecting their subjects of choice, the focus will return to holistic learning of all subjects, rather than a bent towards Maths and Sciences. All-in-all, the new policy is a great step in the right direction and we look forward to the new face of education in India.
Mr. Matthew Raggett, Educationist, Writer, Former Headmaster, The Doon School
NEP contains many proposals that are progressive in their intentions and many good schools in the country that have been working towards them for years. For some schools, this has meant a shift in pedagogy from rote delivery to the planning of tasks and experiences through which their students learn. For other schools, it has meant a move towards the international examination boards and a curriculum that includes inquiry-based learning.
For some teachers, it has meant relearning an entire approach to their work. Planning is no longer about which page in the textbook would be done today, it is about collaborative, backward planning from the objectives that will guarantee every child the same opportunity to learn.
If India really is to have an education system by 2040 that is second to none, there are things that will have to change within the educational landscape, along with the political and social landscape. Long-lasting change cannot come from schools alone when they are a part of a larger system that also needs to change.
While recognizing, identifying, and fostering the unique capabilities of each student is a worthy goal, the idea that this can be done by sensitizing teachers, as well as parents to promote each student's holistic development in both academic and non-academic spheres, means changing people hearts and minds; a lot easier said than done.
To have no hard separations between arts and sciences, between curricular and extra-curricular activities, between vocational and academic streams, etc. in order to eliminate harmful hierarchies among, and silos between different areas of learning is another well-intentioned aim that will require a generation of teachers, parents, universities and employers to abandon their own hierarchies and biases.
For ethics and human & Constitutional values like empathy, respect for others, cleanliness, courtesy, democratic spirit, the spirit of service, respect for public property, scientific temper, liberty, responsibility, pluralism, equality, and justice to be developed in schools, our students will have to be able to look around and see these being taken seriously in every area of civil life and society.
To move the focus on regular formative assessment for learning rather than the summative assessment that encourages today's 'coaching culture will have an enormous impact on the quality of learning and understanding developed in schools, but to follow it up by a Common Entrance Exam for admission to HEIs will undermine that effort.
I think that the NEP will provide a much-needed opportunity for us to look at where we are and to reflect on where we want to be. The work of moving to that destination with our schools by 2040 is going to be a challenge that anyone invested in education is willing to take on, but not one that everyone in schools is necessarily equipped, qualified or able to take on at the moment.
Preparing High School Students for Tomorrow's Thriving Job Market: Is the Education System Up to the Task?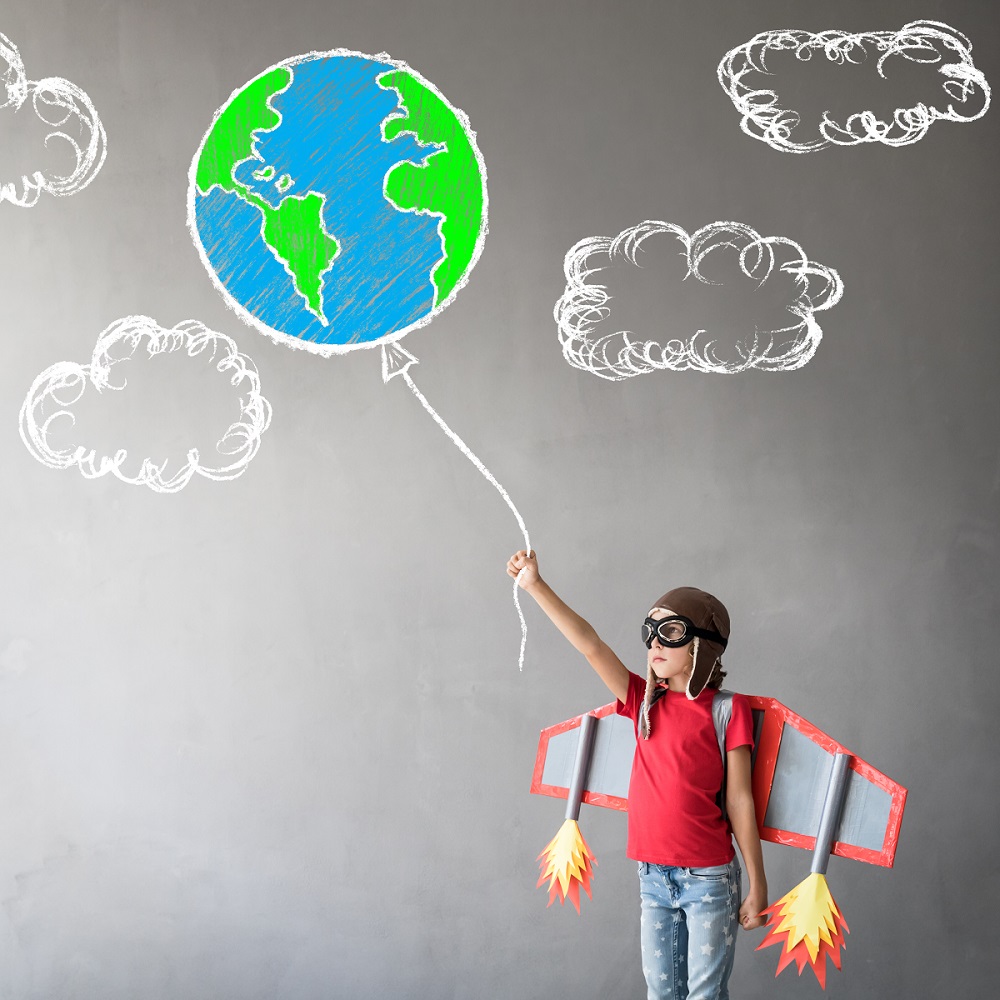 In the rapidly evolving landscape of the 21st century, the job market is undergoing a profound transformation. Traditional career paths are giving way to innovative roles, demanding new skills and adaptability. The question that resonates across boardrooms, classrooms, and dinner tables alike is whether our education system is adequately preparing high school students for this dynamic future.
In this thought-provoking exploration, we delve into the heart of the matter: the readiness of our education system to equip students with the skills, knowledge, and mindset essential for success in tomorrow's job market. Through insights from industry experts, we aim to dissect the challenges, unveil innovative solutions, and inspire a collective reimagining of education. Join us on this insightful journey, where we question, reflect, and envision a future where our students are not just equipped to survive, but to thrive.
However, the current education system in many countries, including India, is not adequately preparing them for this dynamic and uncertain scenario.
According to a report by the World Economic Forum in 2020, at least 54% of all employees will require significant reskilling and upskilling, and 42% of core skills required for existing jobs would have changed by 2022. Moreover, the COVID-19 pandemic has accelerated the adoption of digital technologies and remote working, creating new challenges and opportunities for learning and employment
As the world hurtles toward an unpredictable future, high school students find themselves standing at the crossroads, uncertain about the path that leads to tomorrow's job market. In a conversation with Dr. Devesh Kumar Singh, Chairman of Noida International University, emphasises that "preparing students for the expanding labour market is our top priority in a world where change is continual." He advocates for a curriculum that combines academic knowledge with real-world skills and adaptability, equipping students for the diverse opportunities they might encounter.
In today's digital age, Mayank Singh, Co-founder of Campus 365, emphasizes the significance of digital readiness. He stresses that "digital literacy and the willingness to adopt technology by educational institutions are crucial in today's fast-changing job market." His perspective highlights the importance of bridging the digital divide and ensuring students are not only technologically adept but also agile in the face of technological advancements.
Mamta Shekhawat, Founder of Gradding.com, sheds light on an often-overlooked aspect of education: understanding the job market itself. She believes that "by learning about the job market, students can adjust to developing technology and develop more productive skills." Her insight emphasizes the importance of students being cognizant of the evolving landscape they are about to step into. Education needs to promote lifelong learning and career guidance, that help students to adapt and grow in a changing environment, she says.
Ms. Shaina Ganapathy, Head of Community Outreach, Embassy Group said, "The education system should facilitate students' understanding of what's out there, both through exposure to the diverse array of industries and in understanding the kinds of skills required. Programmes should be put in place to help students gauge their strengths, weaknesses, and interests while mapping them to the industries in the existing job market. Furthermore, technological education and computer skills, including programming and data analysis, are essential to preparing students for the digital age."
To prepare high school students for tomorrow's thriving job market, the education system needs to undergo a fundamental transformation. It needs to shift from a rigid and rote-based curriculum to a flexible and learner-centred one, that fosters creativity, critical thinking, collaboration, and communication. Addressing the need for a lifelong learning mindset, Prof. (Dr.) Y.S.R. Murthy, Founding Vice-Chancellor of RV University, asserts that "we must teach students how to learn rather than what to learn." His words underscore the significance of instilling not just knowledge, but the ability to adapt and continuously educate oneself in the face of constant change.
Pratibha Sharma, Academic Director of Bhai Parmanand Vidya Mandir, champions a holistic approach to education. She believes that "the evolving job market demands a transformation in education. It is not merely about imparting specific skills; it is about instilling a mindset of lifelong learning." Her perspective emphasizes the importance of nurturing curiosity, creativity, and adaptability in students, essential traits in the ever-changing professional world.
Ms. Aparna Prasad, Founder of Knowledgeum, points toward the future. She asserts that "embracing industry and technological advancements, coupled with dynamic and future-oriented approaches to education, is the way forward." Her view emphasizes the need to expose students to emerging fields, preparing them for careers in areas like artificial intelligence, renewable energy, and cybersecurity.
Dr. Bishnu Pal, Dean of School of Engineering and Academics at Mahindra University, underscores the qualities demanded in the contemporary job market. He believes that "the booming job market demands individuals who can innovate, collaborate, and lead from the front with integrity." His perspective accentuates the importance of nurturing qualities like innovation and ethical leadership in students.
Practical experience is paramount, as Mr. Patriek Karayil, President of American Colleges, suggests. He emphasizes that "in today's high-speed job market, it is crucial for high school students to not only be knowledgeable but also to be shrewd in their academic and geographic choices for the future." His words underscore the necessity for strategic decisions in education, aligning students' choices with market demands.
Dr. Kasturi Bose, Strategy Consultant at Somerset English, advocates for experiential learning. "High school education is a crucial life-stage imparting skills to excel in a profession one will enter in the future," she affirms, emphasizing the practical skills students gain during this period. She vouches for project-based learning, internships, and mentorships, that expose students to real-world problems and solutions.
In today's globally competitive world, Abhijit Zaveri, Founder and Director of Career Mosaic, asserts the importance of a broader perspective. He believes that "students must stay informed about current events, geopolitics, and tech innovations to thrive in a globally competitive world." His words underscore the necessity for students to be well-rounded individuals, informed about the world beyond textbooks.
In India, the education system is facing several challenges, such as low enrolment and retention rates, poor learning outcomes, high teacher-student ratios, inadequate infrastructure and resources, and socio-economic disparities. However, the recent National Education Policy 2020, which aims to overhaul the entire education system, offers a ray of hope.
The policy envisages a holistic and multidisciplinary approach to education, that aligns with the global trends and needs. It proposes to introduce a 5+3+3+4 structure, that covers the age group of 3-18 years, and emphasises on foundational literacy and numeracy, experiential learning, skill development, and vocational education. It also proposes to integrate artificial intelligence, coding, and digital skills into the curriculum, and to create a National Digital Education Architecture, that will enable online and blended learning. According to Mr. Nasir Shaikh, Group CEO, The Lexicon Group of Institutes, Multifit & EduCrack, the Indian education sector is undergoing a transformation. "The Indian education sector is actively reshaping its approach by adapting curricula, prioritizing the development of essential soft skills, fostering valuable industry partnerships, embracing technology, and providing additional industry-relevant certifications," he states, indicating the sector's proactive stance in bridging the skills gap.
Meeta Kapoor, Principal of MGM First Steps School, delves into the heart of the matter. She believes that India's education sector needs to focus on enhancing educational infrastructure, enabling access to quality practical skilling opportunities, and improving curriculum to match the prevailing market trends.
Vyankatesh Kharage, Founder and Director of Asude Foundation, emphasizes the urgency of action. "The time for action is now, as we cannot afford to let the potential of countless students, particularly those facing economic hardships, go untapped and unfulfilled," he states, indicating the need for inclusive education that addresses the unique challenges faced by economically disadvantaged students.
These diverse voices collectively form a symphony of insights, urging educational institutions, leaders, and policymakers to chart a new course. As we navigate the intricate landscape of tomorrow's job market, these perspectives illuminate the way, guiding us toward an education system that not only equips students with knowledge but empowers them with the skills and mindset to thrive in an ever-changing world.
What are your thoughts on preparing high school students for the challenges of the future job market? Share your insights in the comment box below. Let's continue this crucial conversation together.