14-year-old becomes the youngest climber to conquer the hardest boulder
14-year-old Ashima Shiraishi has the unique achievement of conquering a V15 boulder. She is only the second person in the world and the first woman to have climbed this difficulty level. She also holds the record for a 5.15a level climb in rock climbing making her the only woman to hold both the rec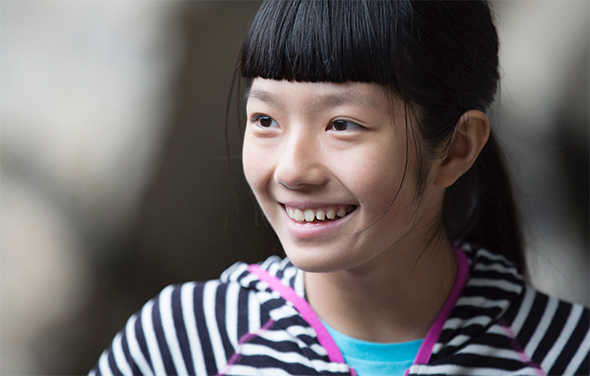 Just a week before her 15th birthday, Ashima Shiraishi, the climbing prodigy from New York City, got an early present. During a spring-break trip to Japan, she climbed a boulder problem with a difficulty rating of V15—essentially, the highest rated boulder in terms of difficulty.
What makes Shiraishi's accomplishment doubly special is that not only is she the first woman to climb a V15 boulder problem, but also the youngest person, male or female, ever to do so.
Bouldering involves climbing rocks, often around 15 or 20 feet tall. No ropes or gear are needed other than sticky-rubber climbing shoes, chalk, and crash pads made of lightweight, firm foam to help soften falls. Each boulder problem takes a distinct path up the rock, with a defined start and finish. Any of the handholds and footholds located between those two points are usually considered to be fair game, so the challenge then becomes figuring out the sequence of hand moves, foot moves, and twisty body positions that allow you to go from start to finish without falling.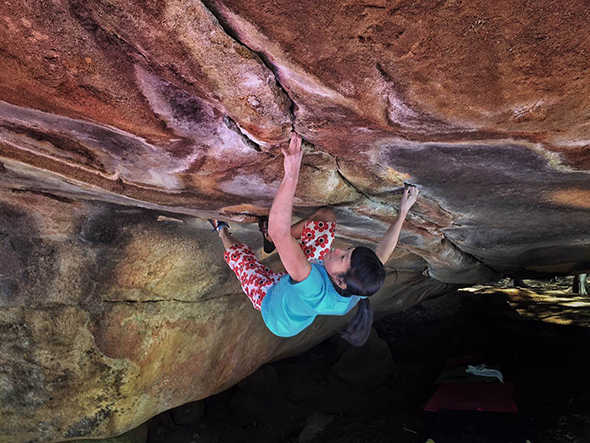 The V15 that Shiraishi climbed is named Horizon, and it's located on a large boulder in the mountainous Buddhist enclave of Mt. Hiei, on the southern island of Kyushu, near Miyazaki.The boulder is so large and smooth it almost resembles a spaceship, hovering menacingly just above the ground.
The only other person who has ever climbed Horizon is 39 year old Dai Koyamada. He is arguably one of the best and most prolific boulderers of all time with as many as 25 problems rated V15 (or harder) under his belt. For even a man with Koyamada's experience, skill and dexterity he tried for 3 years to climb Horizon before finally making it on May 8, 2015.
"Ashima is unstoppable right now, and I don't see her slowing down anytime soon," says Angie Payne, a top female climber from Colorado. In 2010, Payne climbed a boulder problem called Automator, making her the world's first woman to climb the V13 grade. "She is an incredibly talented climber who is gaining more and more momentum in her climbing each year."
While normal rock climbs use the Yosemite Decimal System rating of difficulty (e.g., 5.8, 5.10a, 5.15a, etc.), boulder problems are measured on the "V-scale," an open-ended system that begins with V0 (which is as easy as climbing a ladder) and currently reaches V16.
This is the second consecutive year that Shiraishi has made news while on a spring-break climbing trip. Last year, she travelled to Catalonia, Spain—a region renowned for its world-class sport climbing, which differs from bouldering primarily in its reliance on ropes and gear, and also has its own rating system. In Spain, at a climbing area called Santa Linya, she achieved a quick ascent of a 5.15a rock climb, debatably making her the first female to reach that level in sport climbing.
Having now achieved both a 5.15a sport climb and a V15 boulder problem, Shiraishi is the first young woman to join a very small, elite group of climbers who have ticked both of these pinnacle, benchmark grades.
Typically, cutting-edge ascents in rock climbing will take most elite climbers weeks, months, and sometimes even years. Shiraishi, meanwhile, has demonstrated that she can perform at a cutting-edge level rather casually while on spring break.
Shiraishi has appeared in features on the BBC, in the The New Yorker and Time magazine, who named her one of "the 30 most influential teens of 2015."
"Imagine what would be possible if Ashima devoted weeks, months or years to climbing something at her absolute limit," says Payne. "V15 is definitely not the stopping point for Ashima."
Indeed, for Shiraishi, who turns 15 years old on April 3, this achievement is just one of the footholds that she is resting on before she achieves the summit of a spectacular climbing career.
Image Courtesy: www.nationalgeographic.com

Opportunity for Indian school students To participate in APRSAF-24 Poster Contest
Indian Space Research Organisation is hosting the 24th Session of the Asia-Pacific Regional Space Agency Forum (APRSAF-24) at Bangalore during November 2017.  On this occasion, a Poster Contest for children from participating Asia-Pacific countries is being organised as part of APRSAF-24.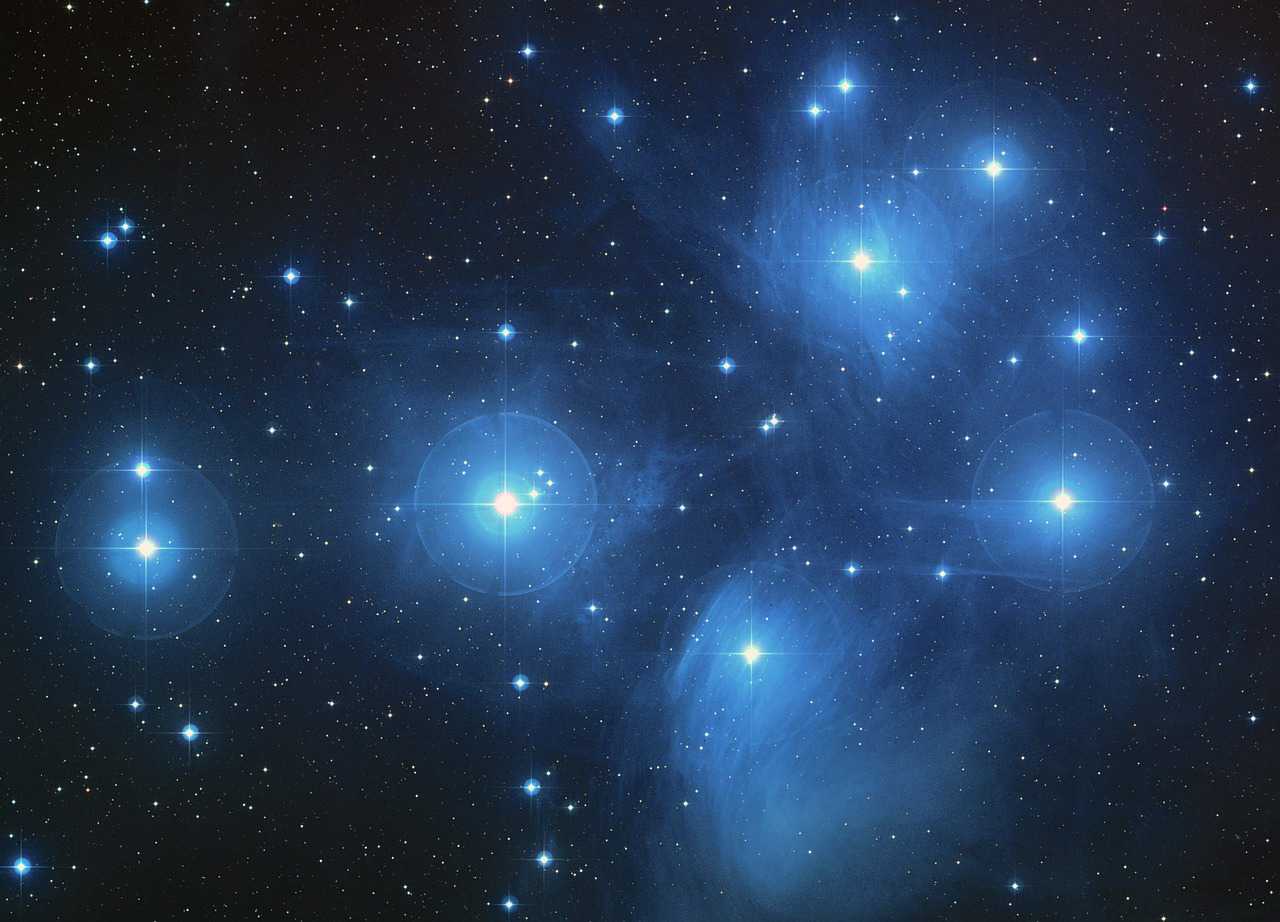 Indian Space Research Organisation is hosting the 24th Session of the Asia-Pacific Regional Space Agency Forum (APRSAF-24) at Bangalore during November 2017. On this occasion, a Poster Contest for children from participating Asia-Pacific countries is being organised as part of APRSAF-24. The objective of this Poster Contest is to enhance children's interest in and awareness of space science and technology and to encourage them to expand their imagination about the universe. For selecting three best posters from India for this competition, students from our country are invited to submit their posters. The poster submission should be through their respective schools.
This Poster contest will give children an opportunity to delve into the depth of their imagination, exercise their creativity, express friendship by means of cooperating with all groups regardless of border in the point of view of space and showcase their ideas in art form. Theme of this Poster Contest is "United Through Space".
Rules for making posters:
The contest is open for participation by children at the age from 8 up to 11 years old as of 31 December 2017.
A poster can be submitted by either a single student or a group of up to two students from an individual school
Each School can submit only one poster
Poster (drawing/painting) must be made on paper of A3 size (297 x 420 mm) at minimum and A2 size (420 x 594 mm) at maximum.
Acceptable Tools of drawing / painting include pencil, crayon, water colour, oil painting, computer drawing, etc. However, photos, wires, and other 3D objects are not accepted. The completed artwork must be a flat piece of paper.
The drawing / painting must not include slogans. The drawing / painting must not represent any particular individual, organisation, country or brand name and must not depict any religious theme. Any artwork that violates any of these restrictions is subject to be disqualified from the voting process for the poster awards.
Each drawing/painting must have the name of the participant(s), their school name, e-mail address and contact numbers (both cell phone and residential landline) in English on the back side written carefully. No such information should be written on the front side of the poster.
The last date for the submission of the poster is September 25, 2017. The completed poster duly attested by the school (on the back of the poster) should reach the following address not later than September 25, 2017:

B R Guruprasad
Co-ordinator, APRSAF-24 Poster Competition
Publications and Public Relations Unit
ISRO Headquarters
Antariksh Bhavan
New BEL Road
BANGALORE 560231
Cell: +91 94483 97700
In addition to the submission of the actual poster, a digital copy of it in "jpg" file format must be submitted not later than September 22, 2017 to the following e-mail addresses:
[email protected] & [email protected]
Each file should contain the digital copy of only one poster, and the size of each file should not exceed 2 MB.
Source – Department of Space, Indian Space Research Organisation