14-year-old becomes the youngest climber to conquer the hardest boulder
14-year-old Ashima Shiraishi has the unique achievement of conquering a V15 boulder. She is only the second person in the world and the first woman to have climbed this difficulty level. She also holds the record for a 5.15a level climb in rock climbing making her the only woman to hold both the rec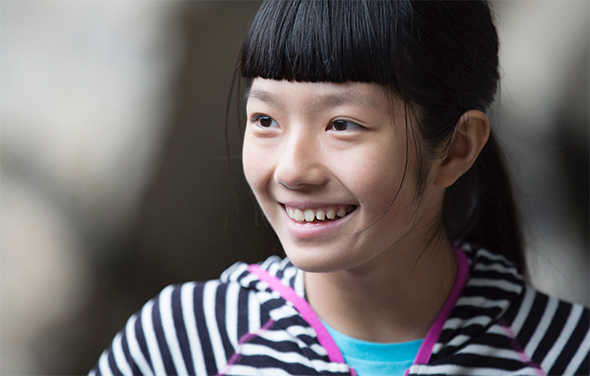 Just a week before her 15th birthday, Ashima Shiraishi, the climbing prodigy from New York City, got an early present. During a spring-break trip to Japan, she climbed a boulder problem with a difficulty rating of V15—essentially, the highest rated boulder in terms of difficulty.
What makes Shiraishi's accomplishment doubly special is that not only is she the first woman to climb a V15 boulder problem, but also the youngest person, male or female, ever to do so.
Bouldering involves climbing rocks, often around 15 or 20 feet tall. No ropes or gear are needed other than sticky-rubber climbing shoes, chalk, and crash pads made of lightweight, firm foam to help soften falls. Each boulder problem takes a distinct path up the rock, with a defined start and finish. Any of the handholds and footholds located between those two points are usually considered to be fair game, so the challenge then becomes figuring out the sequence of hand moves, foot moves, and twisty body positions that allow you to go from start to finish without falling.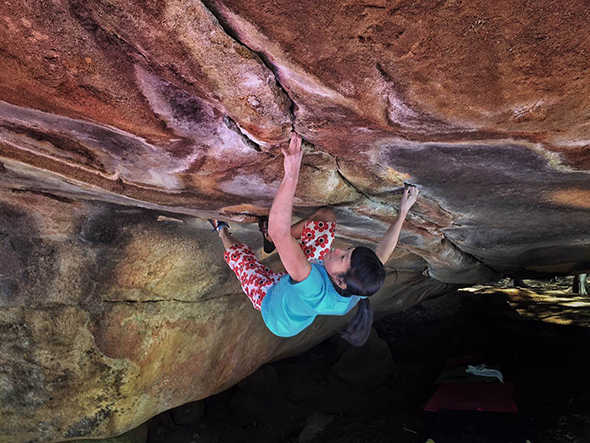 The V15 that Shiraishi climbed is named Horizon, and it's located on a large boulder in the mountainous Buddhist enclave of Mt. Hiei, on the southern island of Kyushu, near Miyazaki.The boulder is so large and smooth it almost resembles a spaceship, hovering menacingly just above the ground.
The only other person who has ever climbed Horizon is 39 year old Dai Koyamada. He is arguably one of the best and most prolific boulderers of all time with as many as 25 problems rated V15 (or harder) under his belt. For even a man with Koyamada's experience, skill and dexterity he tried for 3 years to climb Horizon before finally making it on May 8, 2015.
"Ashima is unstoppable right now, and I don't see her slowing down anytime soon," says Angie Payne, a top female climber from Colorado. In 2010, Payne climbed a boulder problem called Automator, making her the world's first woman to climb the V13 grade. "She is an incredibly talented climber who is gaining more and more momentum in her climbing each year."
While normal rock climbs use the Yosemite Decimal System rating of difficulty (e.g., 5.8, 5.10a, 5.15a, etc.), boulder problems are measured on the "V-scale," an open-ended system that begins with V0 (which is as easy as climbing a ladder) and currently reaches V16.
This is the second consecutive year that Shiraishi has made news while on a spring-break climbing trip. Last year, she travelled to Catalonia, Spain—a region renowned for its world-class sport climbing, which differs from bouldering primarily in its reliance on ropes and gear, and also has its own rating system. In Spain, at a climbing area called Santa Linya, she achieved a quick ascent of a 5.15a rock climb, debatably making her the first female to reach that level in sport climbing.
Having now achieved both a 5.15a sport climb and a V15 boulder problem, Shiraishi is the first young woman to join a very small, elite group of climbers who have ticked both of these pinnacle, benchmark grades.
Typically, cutting-edge ascents in rock climbing will take most elite climbers weeks, months, and sometimes even years. Shiraishi, meanwhile, has demonstrated that she can perform at a cutting-edge level rather casually while on spring break.
Shiraishi has appeared in features on the BBC, in the The New Yorker and Time magazine, who named her one of "the 30 most influential teens of 2015."
"Imagine what would be possible if Ashima devoted weeks, months or years to climbing something at her absolute limit," says Payne. "V15 is definitely not the stopping point for Ashima."
Indeed, for Shiraishi, who turns 15 years old on April 3, this achievement is just one of the footholds that she is resting on before she achieves the summit of a spectacular climbing career.
Image Courtesy: www.nationalgeographic.com
Teacher Warriors 2022: AROH Foundation striving for Women Empowerment
This is the story of Neelam Gupta, founder of AROH foundation, responsible for positively impacting more than 5 lakh women of India.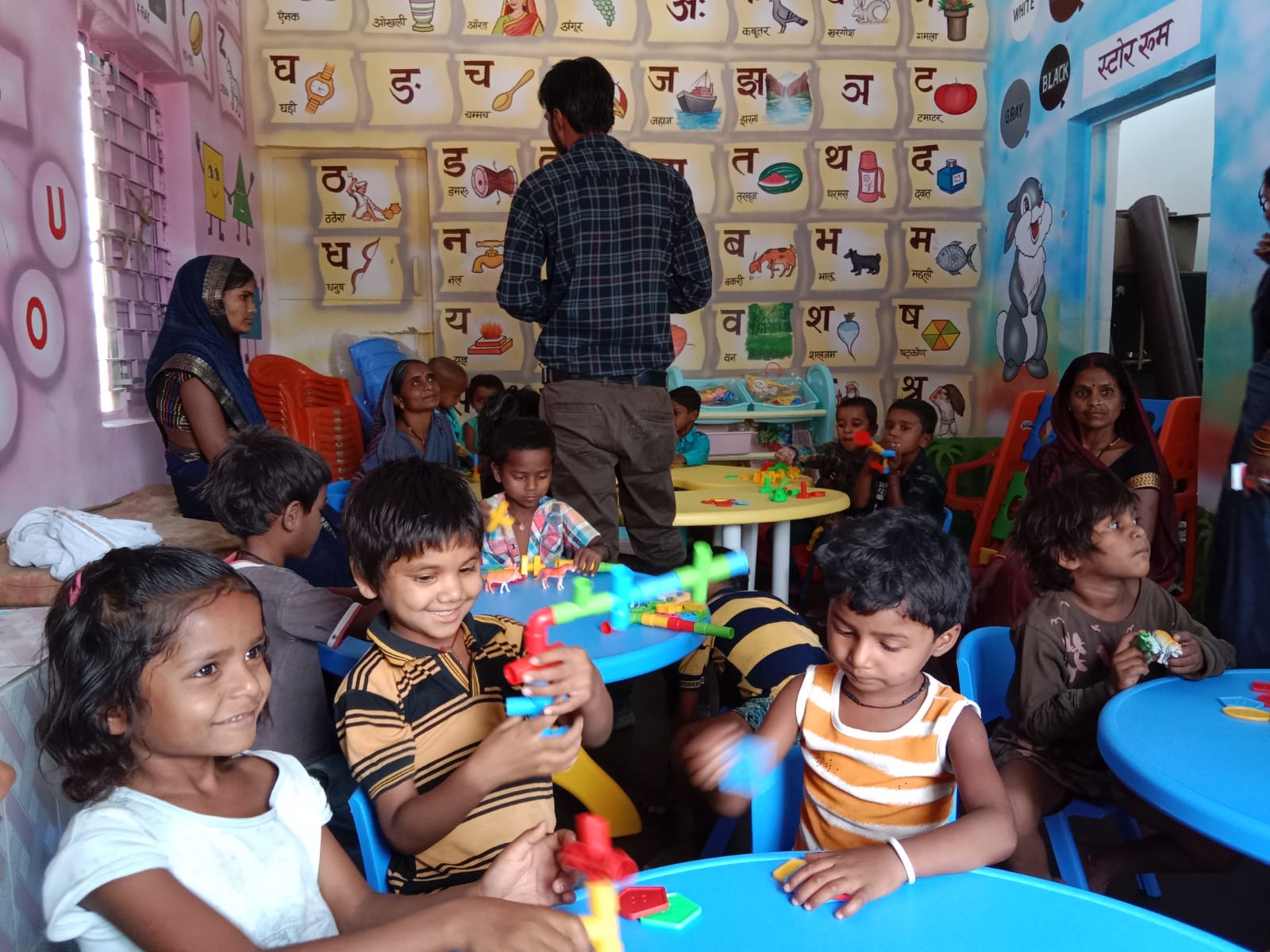 A strong-willed woman stepped out to improve the lives of the underprivileged women in India. On her way, she encountered many challenges. If breaking through the narrow-minded mentality was not enough, she battled through a pandemic too. The hiccups only caused enough turbulence for her and the team; they overcame the hurdle with resilience. This is the story of Neelam Gupta, founder of AROH foundation responsible for positively impacting more than 5 lakh women in over 18 states of India.
Neelam and her foundation have been closely working with the Government of India and implementing many projects in the sector of Health & Sanitation, Education & School Infra Development, Holistic Rural Development Programs, Water & Natural Resource Management, Skill Development and Livelihood Generation projects. A great emphasis is laid on the empowerment of women and is a cross-cutting agenda within all its interventions.
Every woman associated with the NGO shares the vision of Neelam Gupta, who always saw herself as an entrepreneur. "I always wanted to become a social entrepreneur only. It was my dream to serve back to my people," she said. "But to be self-sufficient and economically confident before venturing into this nonprofit venture, I started a printing and design venture to have sufficient funds for initial investments. I continued with this stop-over arrangement for around a decade and, finally, within the advent of the new millennium in 2001, I founded AROH Foundation in Delhi. Looking back, the journey of 20 years has been nothing but rewarding," she added.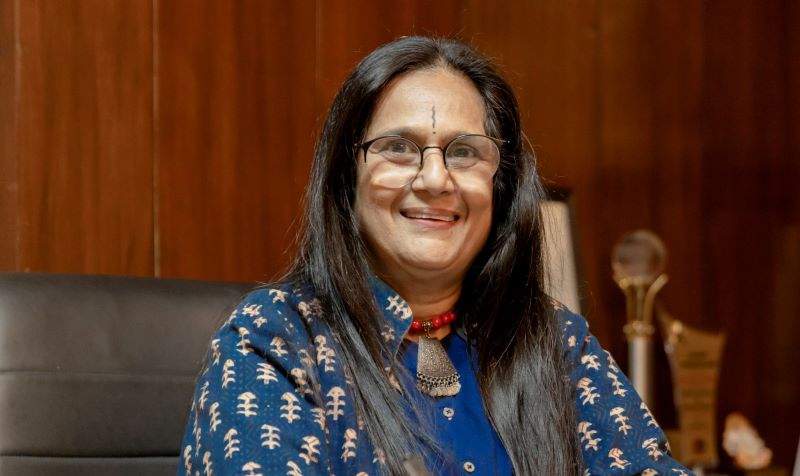 Challenges along the way
"It is our work that keeps each one of us motivated. The smiles, the blessings and the words of heartfelt appreciation by each and every beneficiary of ours pump adrenaline in us and I guess that's why we are here in the education sector in the first place," Neelam said when asked about how she kept herself and the staff motivated during the pandemic.
The covid-19 pandemic has had a major impact on women's jobs and livelihoods. In a 2021 report by The Humanitarian Policy Group (HPG), it was noted that women's jobs were 1.8 times more vulnerable than men's globally, accounting for some 54% of overall job losses. Therefore, the urgency to work towards addressing this detrimental impact only increased. The lockdown during the pandemic was a challenge for the organisation and Neelam.
"COVID came as a test for AROH and its development process. The lockdown forced a stop on the development work in the field, it also hampered the funding of the organization to an extent," she said. Many of the unprepared and unequipped staff had to suffer during the digital shift of the work, and several opted out of work because of the unmanageable conditions. "The disease not only took a toll on everyone's health, subsequent economic crisis and psychological stress were also evidently impacting," she added.
During the pandemic, domestic violence observed a rise. The country was already struggling with the declining participation of women in the labour force, standing at a distressing 21 per cent, according to a study conducted on Covid-19 and the increase of domestic violence against women. The prevalence of domestic violence in India has always been troublesome, and unfortunately, it worsened at an alarming rate due to the strict indoor confinement. Some even referred to this hike as a 'hidden epidemic.'
"Our women beneficiaries were overburdened with household work during covid, with all sources of support coming to a halt. Since men were out of jobs, the cases of domestic abuse increased noticeably among families. Women were forced to move back to their home town or were stuck on the road during the commute for days. They struggled for food, and water and no safety measures were in place to protect them from the deadly disease," Neelam said. "The men were left struggling to find daily-wage jobs, some could not even manage a single meal. Stress was reflected in every member of the family. The children were lacking behind in their studies. With schools shut down, the promised meals couldn't reach them; causing hunger, malnutrition, increase vulnerability towards the disease, lack of shelter and psychological depression", she added.
Women's organisations played a vital role in the upliftment of those affected by the pandemic in any way. This NGO was also one of them. The foundation has been able to reach out to the most vulnerable sections of the society for women, such as in Naxalite areas, tribal communities of Chhattisgarh, terrains of Meghalaya, and amidst the challenging demographics of Uttar Pradesh, Bihar, Maharashtra, Uttrakhand, Bengal etc. "We used the time of lockdown to create extensive awareness, develop online fund-raising platforms, and conduct online counselling and support centres to fight fund crunch. As always, AROH acted as an extended wing of government in relief work. AROH joined hands with district administration, state government and health departments from every possible capacity," she said.
AROH has always been hailed for its technology-driven planning, implementation and reporting methodology, which eventually helped them to get through the implications of COVID-19. Many employees were facilitated to be trained in the necessary skills to adopt the digital mode of working. Others were helped with pre-used digital gadget support to continue access to the services. "All these measures have helped us increase our reach and footprints while covering many virtual beneficiaries through online media, social media and our support platforms," she added.
Innovative method of teaching
"AROH has been a part of the most critical foundational years of learning for a child for almost 12 years. Launched in 2009, our flagship project Padho aur Badho (PAB), focused on enhancing learning outcomes and retention of children in schools with a unique Post Based Learning Curriculum, which was easy to grasp and stayed longer in children's memory. PAB model was a hot cake among Corporate Social Responsibility (CSR) stakeholders and was funded by leading CSR funders like GAIL, RECL, AICL etc. This benefited more than 10,000 children to improvise their learning outcomes through our trained educators," she explained. "But with the advent of RTE, PAB was improvised and rebranded as RISE, which hails for catering to the holistic growth of a child while focusing on enhancing their learning outcomes through uniquely developed Blended Learning Modules (BLMs). These BLMs were developed by experts, who co-related day-to-day activities and posts with NCERT curriculum and drafted comprehensive, coherent modules which enabled teaching and learning through both online and offline mode," she added.
Blended Learning Modules increased engagement towards RISE. Neelam said, "by far RISE proudly claims to improvise learning outcomes in the lives of over 5000 children in urban slums. Similarly, emphasis is laid on developing age-appropriate skill-based curricula, which integrates socio-emotional learning and universal values."
"In an attempt to improve the capacity of teachers, AROH has installed SMART classes in more than 200 schools in rural setups. Digital Libraries have been set up and more than 500 Aanganwadis were provided infrastructural support. All these interventions have been possible due to user-friendly interfaces, which delivered the curriculum through audio-video mode. Taking these tiny but buoyant steps together, AROH has been able to benefit more than 50,000 children so far in urban slums and rural setups," she added.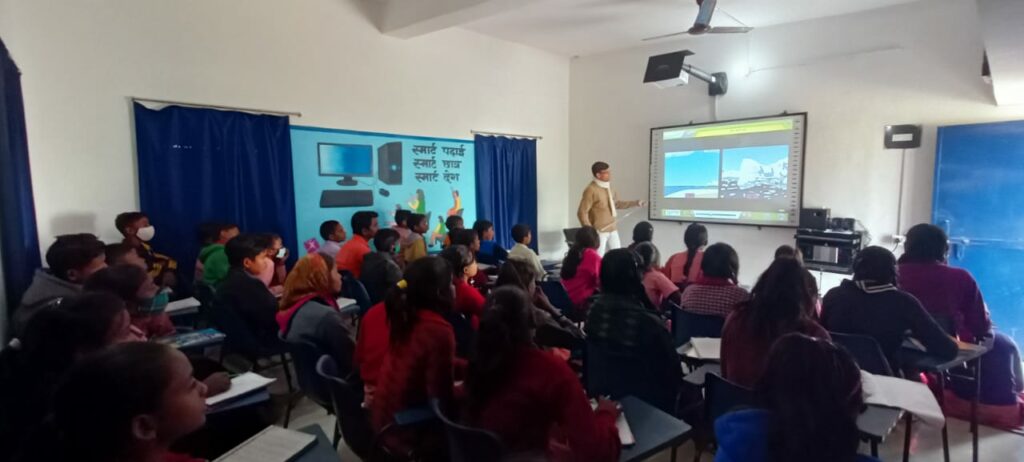 Views on NEP 2020
The National Education Policy of India 2020, as approved by the Union Cabinet of India on 29 July 2020, outlined the vision of the new education system of India. The new policy has been getting the attention of both critics as well as supporters. "NEP, perhaps, arrived a little too late but is still in place. Skill-based education and holistic, digital learning is the need of the hour and NEP speaks at large about it," Neelam said. "It does have few implementational gaps but the new policy has given a 360-degree view on the problem of dropouts in schools by addressing issues of infrastructures, participation of students and the delivery of quality education. Overall, the policy is a game changer and with careful implementation of the ideas, it can transform school education in India," she added.
Pat on the back
AROH and Neelam work tirelessly to empower women by providing skills that make them industry-ready, along with necessary entrepreneurial skills. The aim is to prepare them for opportunities in the business sector. The lessons also include traditional skills, and farm and non-farm-based activities focused on enhancing their livelihood. The foundation incorporates women-friendly policies and practices that are followed all through the programmes – from mobilisation to counselling, training and placement. There are women counsellors also; with placement focused on gender-sensitive employers, who have safe and secure systems, and have the provision of safe accommodation for women. About 33 per cent placement guarantee and reserved quota for women beneficiaries have proved to be an effective tool for women's economic empowerment.
The women are trained in many areas of the workforce, such as computer applications, retail, hospitality, sewing machine operators, nursing assistant, Industrial electricians, etc., after which they are placed in suitable jobs. When asked about the top achievements for Neelam, she said, "at present, I can say, being proactive and switching to online mode of teaching-learning, our remedial education project has been able to continue education for 1000 kids during and after COVID."
"More than 5000 children were assisted with holistic development, and we helped in enhancing learning outcomes for over 1000 children. Facilitating safe drinking water and sanitation, upgrading infrastructure, installing laboratories, libraries and SMART learning in 500 government schools and benefiting more than 50,000 students while up-skilling more than 500 staff members, has been our biggest achievements as educators. This also led to improvement in attendance and student retention, with healthy children and empowered school staff around us, which itself is a sustainable change," she added.
Call for action
Neelam has a vision for the children associated with the foundation. Every child should be empowered with the right information, knowledge and skills to survive and thrive in the global competition in the later stages of life. "We are building our knowledge and human resource credit, on which we are betting for being a trillion-dollar economy," she said.
"Perseverance is the key. Do not lose hope or stop trying. Children often do not respond in our decided time frames but they need you. And please be relevant in your skills as per time and need. Upgrade and restart whenever needed," she said, sending a message to educators following the same path as her.
Neelam started AROH with a simple thought that she lives by till today, after completing 20 years in the field of education and empowerment. She said, "the value of human dignity, equality and equity cannot be understated. Human life is born not merely to survive but to thrive! Empowering people is the key to their progress and prosperity."
AROH Foundation has a crowdfunding link through which anyone can extend support and contribute. One could also help in sharing new skills, contacts, information or resources with the team that could be beneficial in their endeavours. One could also fund a child's education, become a mentor to them, or spare a little time to be a friend to them. We urge the readers to visit their website and reach out to the members to contribute and engage in this cause for change.