21st Century Pedagogy and Teaching Methods
Imparting 21st-century skills has become the need of the hour, with schools and institutions emphasising more on the imparting of the same since it is these skills that give a student an edge over the others.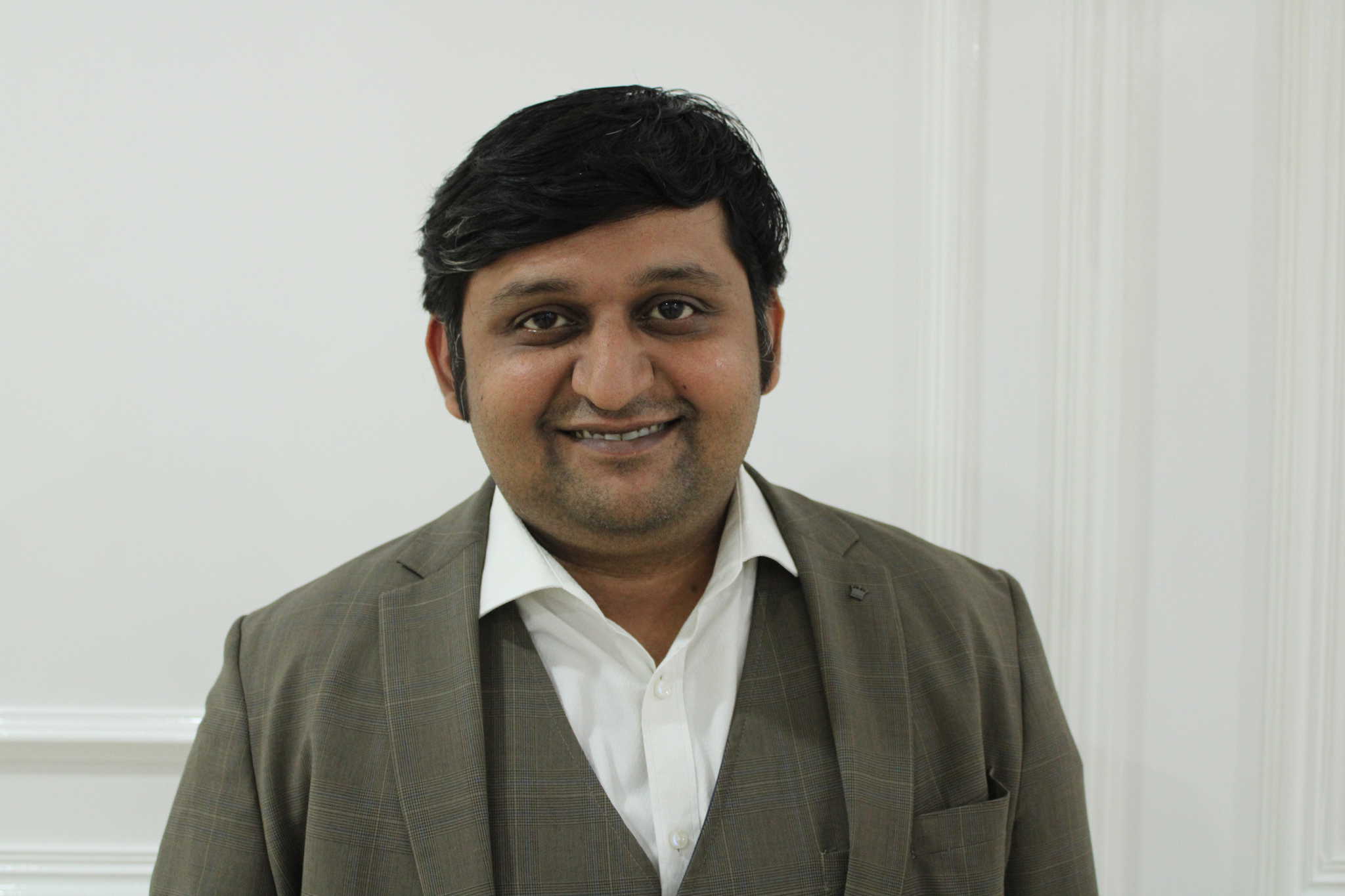 The 21st century is an era that is looked upon with unlimited hopes and expectations. There has been rapid progress and development in every domain and man's hunger and thirst to unravel the mysteries of undiscovered realms has compelled him to come up with the most astonishing discoveries. There have been major advancements in the field of technology which has pervaded all of life's realms, including the education sector, which has witnessed a sea-change in all its procedures.
Imparting 21st-century skills has become the need of the hour, with schools and institutions emphasising more on the imparting of the same since it is these skills that give a student an edge over the others.
Well understanding the importance of 21st-century skills and the need for the same to be instilled in our students, we at Adani World School, are making every effort towards raising confident 21st-century learners, who would not only possess knowledge but also be equipped to come up with creative problem-solving skills, critical thinking, logical analysis, to name a few of the 21st-century skills. One would thus agree with me, when I say, that these skills cannot be instilled with traditional teaching methods. Teaching methods, strategies, and pedagogies need to be worked upon and revised on a regular basis to keep our students abreast with the times. What once seemed to be a far-fetched idea, is now a reality, with our students living in that reality. A whole lot of exposure and information at the click of a button makes classroom sessions stand at a huge risk of becoming redundant and even ineffective. A teacher's hard work of preparing for the lectures and classroom sessions, thus becomes futile and the entire exercise proves to be a sheer waste of time and effort. At AWS, significant emphasis is laid on devising new teaching strategies, to not only retain a learner's interest but also stimulate his thinking to know more and comprehend better, since, we believe, that once these two important skills are achieved, we have done half the job. The other half, then lies in instigating a student to self-exploration and trying out new methods, thus being enlightened with answers to his queries.
Towards the imparting of these 21st-century skills, some of the teaching pedagogies that we implement at AWS are as follows:
Experiential Learning: Experiential learning or 'learning by doing' is what is followed strongly for subjects such as PBL and Mathematics. Once students themselves get involved in learning a certain concept, the results are noteworthy. This strategy is implemented through the making of a vertical garden, tailor visits to help young ones understand the types of fabrics and the process of cloth stitching before the final product, holiday projects, field visits, and laboratory experiments to name a few. Moreover, events such as Odyssey – Science Fest, Math Fest, ArtFest, etc. enable students to put all their learning to the test and explain the procedures in a clear and concise manner to the audience. The Jodo Gyan technique used to impart Math makes calculations not only easy but also attracts the students to try out new methods. One of the most dreaded subjects now become one of the most interesting ones.
Besides, getting the students gripped to the sessions, and the absorption of procedures, experiential learning also develops their thought processing skills and analytical skills, not to forget patience and appreciation for the happenings that they see around them. Once a student himself becomes a part of the process and goes through it, the comprehension and retention achieved are amazing. He/She then sets out to analyse the reason for the happenings and in this quest does a lot of back working, research, observations, etc., and finally arrives at a logical conclusion. Our aim here is achieved. It then doesn't take much to put all that has been observed, into writing, in a systematic manner.
Story Telling: This kind of strategy is applied more to teach language subjects and subjects like History. When a student narrates a story, it develops his/her communication skills. Is that all? Certainly not…it also develops in the student's thought-processing skills, nuances of storytelling, such as intonation, voice modulation, expressions (both facial and voice), retention, and comprehension. Also, when a student narrates a story, he is taken over by the feeling that his story must sound as interesting as possible.
This is done in AWS by way of conducting story-telling activities across grades, the story length varying for different age groups. 'Literati' or Language Fest is conducted every academic session, which witnesses various events such as Debates, Poetry-recitation competitions, Elocution competitions, and Drama activities, to hone communication skills in our students. Such events also lead to literary enrichment of our students who also learn about the rich heritage and culture of nations across the world, through stories. Moreover, they gain knowledge about the different genres of writing and also learn about the literary festivals held in our country, the Jaipur festival, being one of them. A whole lot of information is gained by the students through this festival, by way of projects and research work. Group discussions which are carried out at the end of every story or topic of history, enables students to come together and discuss a certain topic or issue, helping them to agree with their group members, voice out their opinion, and work together as a team to come up with a solution. Group discussions are thus conducted to promote team spirit, teamwork and tolerance for others' viewpoints, different from their own.
Certain times, teachers force the creative juices in students to flow by asking them to give a different ending to a story, or a twist in the plot, etc. This makes the air light, lends humour, and enables students to freely communicate their ideas without any inhibitions.
The Spell Bee competition is the most awaited competition, which also marks the culmination of Literati. As the name suggests, this competition tests the spelling power of students, to bring out perfection in their writing.
Value Education: Although not a separate subject, as we believe that values need to be exercised day-in and day-out and do not have a specific calling, at AWS, values are instilled in our students through theme-based assemblies, observing of World Food Day and Earth Day, etc. A sense of gratitude and appreciation and the need for honesty, integrity, helpfulness, and sincerity are woven into the classroom sessions, in every way possible. Moreover, students are made to understand the value of possessing a positive attitude and being optimistic at all times. This also ensures the socio-economic well-being of the students, which leads to happy students and a happy environment.
Enquiry Learning: A spirit of inquiry is encouraged and evoked in all our students. We believe that it is the spirit of inquiry that would help our students identify problems and come up with solutions. These are done across grades, for all subjects through situation-based activities, or even a question thrown to the class, throwing open a platform for discussion. I must state here, that students, as tender and young as they may seem, are filled with ideas and come up with the most unthought, novel solutions.
Future Problem Solving: Our students have been participating in the Model United Nations for the past two years and as they are being prepared for the same, they learn the art of predicting and foreseeing future problems that may arise and think of creative ways t solve such problems. Here they go above and beyond the boundaries of our nation and devise solutions for global peace, as they represent countries across the world. They do extensive research on the problems being faced by the particular country, its relationships with its neighbours, alliances, etc, and then present their argument at the MUN. One of our students also came back with the 'Best Recommendation Award' at MUN.
Outside Classroom Learning: A field trip and a visit to the Neelapattu Bird Sanctuary ensured that learning does not remain confined to the four walls of a classroom, rather that our young 21st-century learners, need more to walk with the times and be well informed. Several times, our Art educator, takes the children out on the ground or under a tree and asks them to draw what best attracts them.
These are a few of the teaching strategies that we are implementing in our school to ensure that we raise confident learners. Our objective does not stop here – for we seek to raise educated, confident, aware adults endowed with sensitivity to contribute to the upliftment of society and spread happiness wherever they go, towards which we have:
N-Embark: Greaders'Club and Nature's Club – While in Greaders'Club the focus is more on instilling a love for reading and books and giving an insight into the publishing industry and what it takes to become an author, the Nature's Club, focuses more on evoking sensitivity towards nature and devising ways to save it from further harm.
All efforts are made towards maintaining a happy school by keeping our students and staff happy. Each one is made to feel special and the overall well-being of every individual is looked into with their problems being solved to the best possible. Student-led conferences are encouraged to develop their confidence and drive away fear. Classroom sessions are often student-led with the teacher's talk time forming only 20 -40% of the entire session.
Students are allowed to make independent decisions and then their strengths and weaknesses are discussed in the decision to help them become wide decision-makers. This also makes them independent decision-makers, from small decisions to what they should wear for a class party to making a choice that could affect them in some way or the other.
Meaningful relationships between students and adults are encouraged to help them understand the meaning of one of the most important factors of a happy life. In this technology-driven world, where students are hooked to electronic devices, relationships are fast taking a backseat. Students are thus encouraged to forge new relationships and experience happiness when they form meaningful relationships with their friends, relatives, parents, teachers, etc.
Resolving conflicts is another important aspect that we seek to develop in our students, as they come together to resolve a conflict that could either be within the class or school or discuss on national and global issues, it helps them perceive things from multiple angles and thus broadens their horizon of thinking.
After reading all of the above, can we safely say then, that through the imparting of 21st-century skills, we at Adani World School seek to raise global citizens, who would devise solutions and strategies to make this world a better and a happier place?
Cheers
About the author:
Ritesh V. Mehta is the Principal of Adani World School.
Moral Education in Scohools
The instillation of moral concepts is necessary for people of all ages, but it is essential for younger children.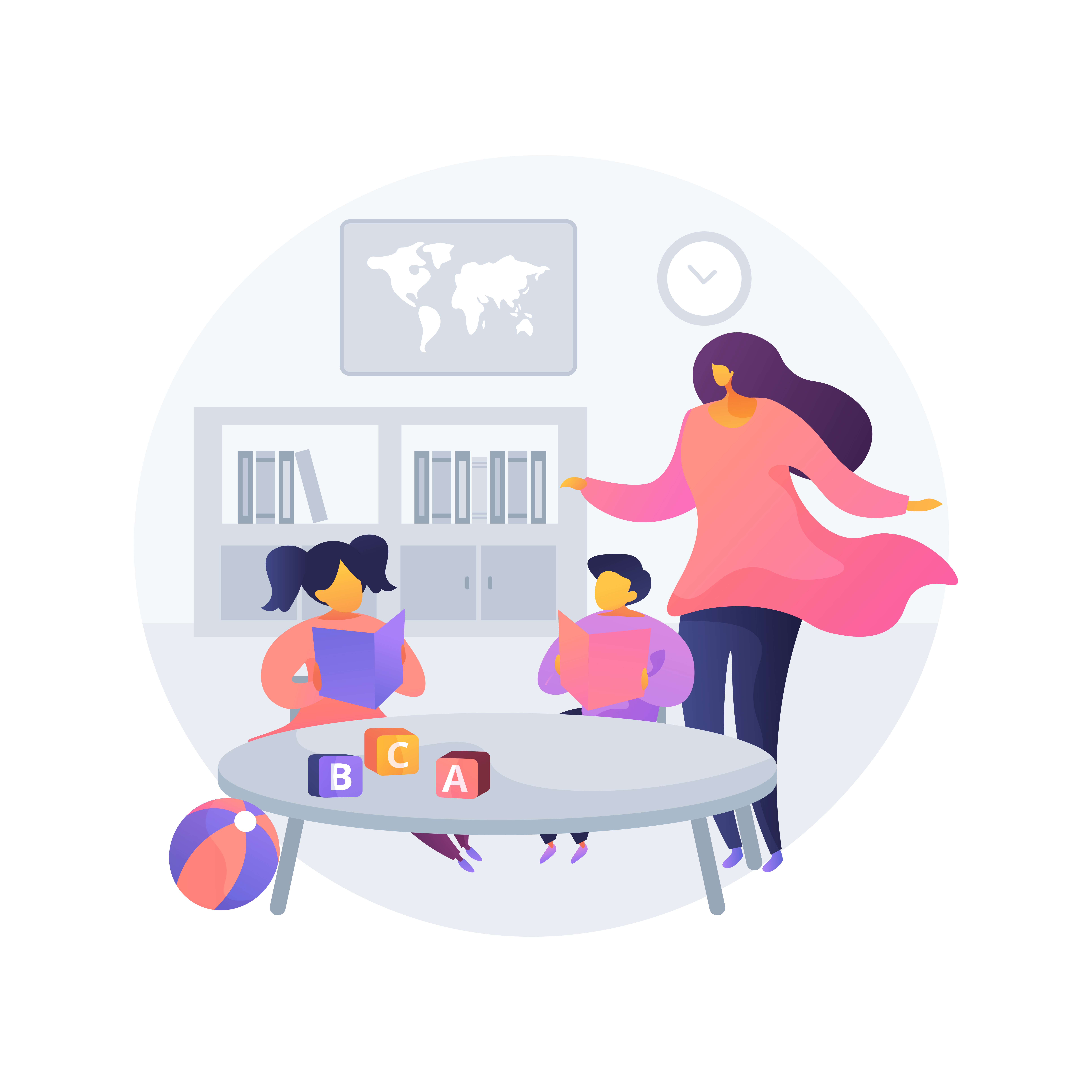 Students' sense of right and wrong compels them to let go of paranoia, envy, and self-importance and instead learn to collaborate for the benefit of the larger good. This is because their sense of right and wrong demands that students let go of paranoia, envy, and self-importance. Swami Vivekananda thought that the essential factors in achieving one's goals were the bravery to act on one's beliefs (both in oneself and in God), patience, and consistently working. God said chastity, patience, and perseverance are the most critical factors in overcoming any obstacle.
Establishing a solid root requires more than having strong moral convictions and a desire to learn; similarly, for the body, having a healthy heart will aid in generating healthy leaves and branches. A well-known saying states, "when a character is gone, everything is lost." In contrast, the proverb also says, "if money is lost, nothing is lost," "if health is lost, something is lost," and so on. Schools around the country have started including a subject known as moral science in their academic programs to instill ethical and moral values in today's and future students. Each day, developing a firm moral foundation becomes more complex.
Students in today's society are very involved in their academic pursuits and in playing games; however, somewhere along the line, moral instruction becomes obligatory because it provides students with a correct form and guidance regarding how to behave or respond in a variety of challenging circumstances. The instillation of moral concepts is necessary for people of all ages, but it is essential for younger children. It is a common belief that the minds of young children are empty, comparable to a sheet of white paper and that any impressions made on them by adults will remain for a considerable amount of time. Because they are the ones who are responsible for a substantial portion of their student's mental and cognitive growth, teachers are the ones who have the most responsibility when it comes to instilling a moral foundation in their students. This makes the task of doing so a lot more complicated. At the same time, it is plain to observe that the students who attend that particular school are complicit in undesirable activities such as fighting among themselves and cheating on tests. It's possible someone saw this. 
A child who receives this kind of education will only benefit a little when it comes to coping with the obstacles of real life, such as formulating ideas and conclusions and selecting the most appropriate action to take. To address this problem, educational institutions had to revise their curriculum and initiate the provision of extracurricular activities such as special courses, seminars, and workshops run by appropriately trained counselors. These should be organized under the supervision of teachers who can assist in incorporating "values" lessons into the educational process to encourage the development of well-rounded personalities in students. These should be organized under the supervision of teachers who can assist in incorporating these lessons into the educational process.
The word "moral education" refers to an ethical education that supports people in making judgments that will take them down the appropriate route in life. This education is referred to as "moral education" in this article. Truthfulness, honesty, generosity, hospitality, tolerance, love, compassion, and sympathy are some of the core elements of this notion. Following a path of moral education is the one that leads to perfection. Pursuing an academic degree should not be the only goal of education; instead, the emphasis should be placed on the instillation of important moral and ethical principles that contribute to the growth of an individual's persona and the improvement of society.
Because it is an urgent issue that needs to be addressed, the hidden curriculum, which refers to the transmission of norms, values, and beliefs imparted in the classroom and the social environment, should be included in the educational system that is in place today. This is because it refers to transmitting such things in the classroom and the social environment. The idea that it is helpful and helps reinforce the concepts taught in the official curriculum is lost in many schools even though it serves to do both of those things. They focus more on the language, the issues, and the marks rather than just the marks themselves. For instance, on the one hand, a school may openly assert and assure that its education policy and procedures are structured so that all students can achieve academic success. Still, on the other hand, the school may only do some of these things.
Another example would be that a school may offer only some students the opportunity to participate in extracurricular activities. They can spend less time with their children since most parents in our modern, industrialized age have employment. This results in less time for the parents to spend with their children. Consequently, young people suffer from an absence of moral standards and cannot distinguish between evil and good. What happens if the people who live in a society do not behave appropriately, even though our modern civilization is far more advanced and significantly better than it was in the past? People's moral compass has been steadily deteriorating due to the rapid development of urbanization and modernity, leading to this phenomenon. It becomes impossible to trust anybody, not even their closest friends and relatives. 
With the march of time, you will encounter cutthroat competition no matter where you go, whether at a school, university, business, or any other setting where there is a skill contest. People in today's materialistic culture are jealous of each other's achievements. However, instead of becoming suspicious of and envious of one another's accomplishments, people should encourage, collaborate, and work together to promote the common good. 
A considerable shift from the current situation is required in light of children's significance to the country's future. As time passes, they experience a decline in their feelings, including faith, honesty, love, and a sense of brotherhood. Children in today's culture are taught not to trust anybody and to restrict the number of friends they have. In the past, we learned to share and make new friends at school based on our moral convictions. However, in today's society, children are taught to limit the number of friends they have.
Author – Dr. Dheeraj Mehrotra, Principal, Kunwar's Global School, Lucknow