3 young women show what it takes to send slum kids back to school
Moved by the plight of slum children who have to skip school in order to support their family by working, 3 Gandhi Fellows, Harsha Ramchandani, Aditi Chatterjee, and Shrestha Ganguly took matters in their own hands and established Urjayati.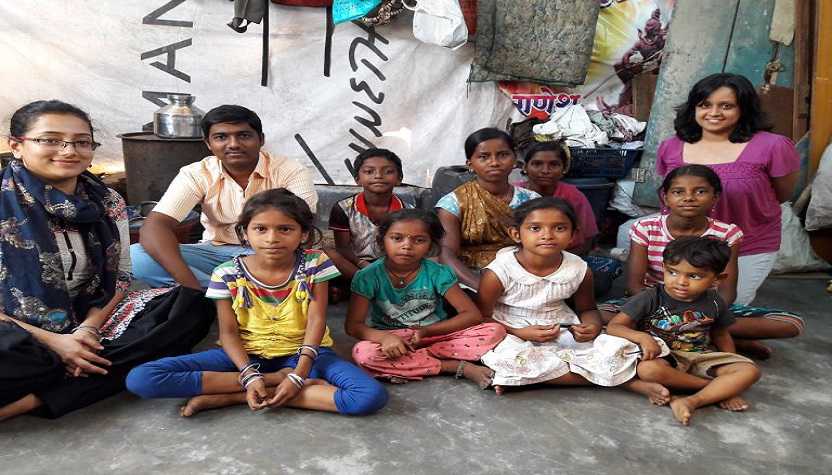 Neha, an 11-year-old girl from the slums of Kandivali lives with her grandmother as she has lost both her parents. Her grandmother earns Rs. 2,000 per month. This measly amount is not even enough for her to buy a bus pass worth Rs. 160 for Neha so that she can attend school. So Neha is now sitting at home instead of attending school.
Suhasini Mhaske is another similar case. Her father is an alcoholic and spends most of his money on alcohol. Her mother used to work hard and provide money for her daughter's bus pass even at the cost of her own meals. But now she is unwell and cannot continue working, Suhasini too is not attending school.
This sorry plight of slum children has not escaped the attention of 3 Gandhi Fellows, Harsha Ramchandani, Aditi Chatterjee, and Shrestha Ganguly.
According to India's Census of 2011 for Mumbai and Thane regions, approximately 1.01 million children in the age group 5-17 are out of school. Of these 0.4 million children have dropped out of school and 0.6 million have never been to school at all.
Wanting to contribute to the society by making a positive change, they identified 8 such kids in the Kandivali slums and a couple of kids in Versova. The collective effort to provide round-the-year education of these kids got christened Urjayati.
'Urjayati' is a Sanskrit verb, which means to nurture and enlighten. These enterprising girls took the first step of raising funds for the kids by organising a raddi sales campaign.
The campaign yielded an initial seed fund of Rs. 5,000 but they needed more funds especially as they discovered that a pair of kids from Versova who were the sole earning members of their family. Poonam and Anand Shinde's mother stopped working after she became pregnant. Consequently, the kids had to drop out of school and work odd jobs to support their mother and the coming baby.
"The situation was so bad that once when we visited, we found the 1-year-old eating only sugar for lunch. The kids wanted to go to school but would only be able to do so if we could compensate for the loss of income they would have to bear."
True to the connected times we live in, an online fundraiser on Milaap helped put together sufficient funds to take care of round-the-year education expenses for these 10 kids. The next challenge naturally was to keep track of their performance and ensure they did not skip school.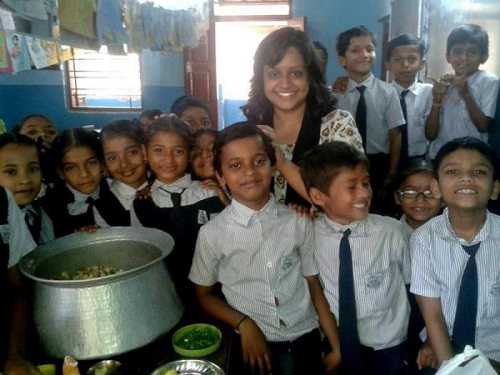 These girls went improvising on the way as Urjayati created a mentorship model, where a mentor is assigned to each kid or a couple of kids. The mentors not only guide and help the kids in studies but also track their performance and the household activities.
Nilanjana, the mentor to 2 sisters, Pooja and Ashwini, says, "If I work with these kids and turn them into better human beings and help them find the path towards their goal, wouldn't it help make the world and the society I live in a better place?"
She is all praise for the girls and believes they are more mature than their age.
"Pooja wants to become a cop and Ashwini wants to follow her big sister's footsteps. They really want to make the most of their education. They're not just going to school for the sake of it," says Nilanjana.
That the mentors have become a significant pillar in the process became apparent when the Kandivali fire broke out. At that time of crisis, the mentors helped collect food and clothes for the families of their kids and delivered them personally. They also provided moral and mental support to help them recuperate from the shock and loss they experienced.
Seeing the success of their venture, team Urjayati have decided to take on more kids, this time from a slum in Delhi
10 Unforgettable Films That Celebrate Inspiring Teachers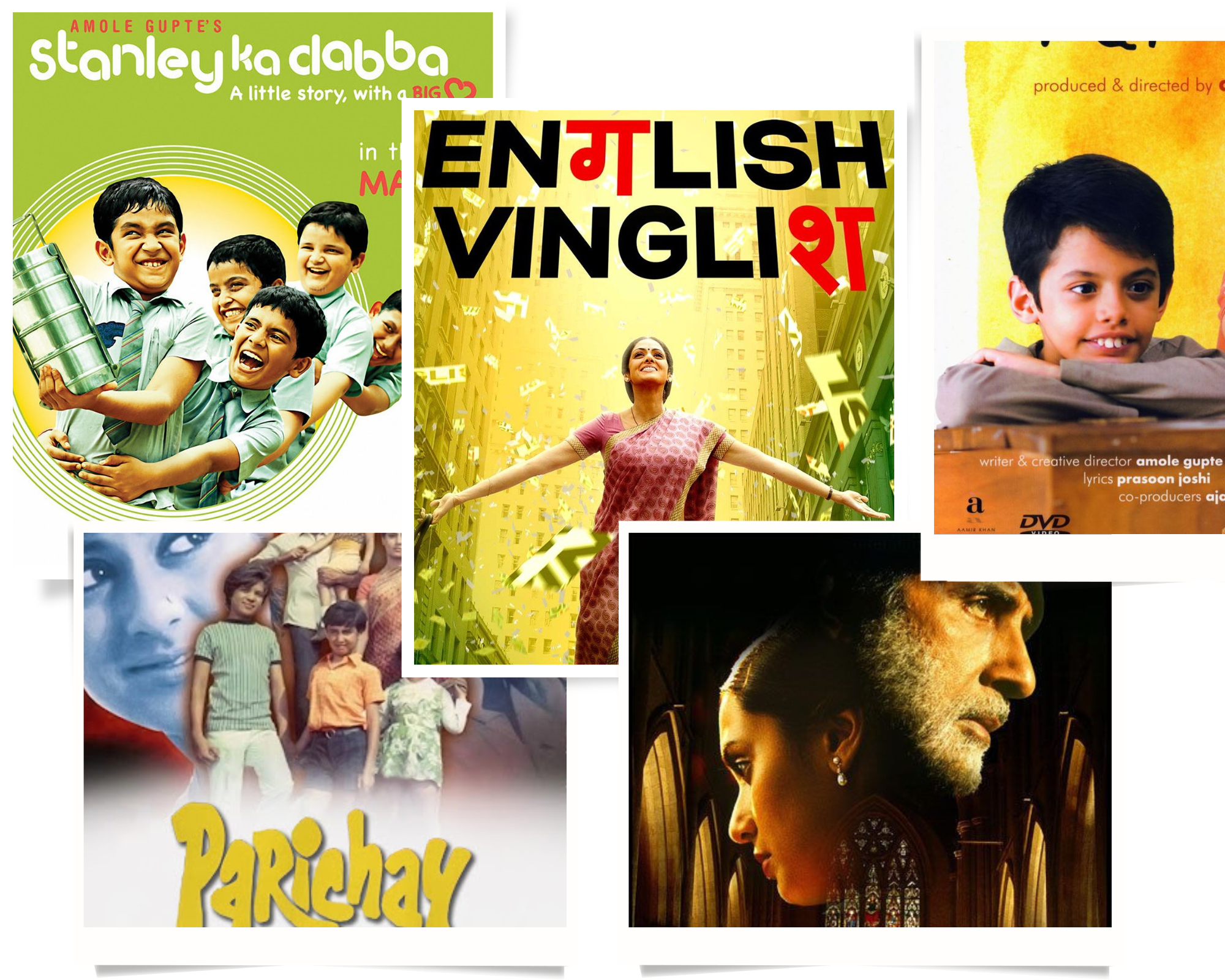 Lights, Camera, Learn!
As we celebrate Teacher's Day in the month of September, here are the list of films that featured some stories and teachers who left an indelible mark on the audience in cinema, showing the world how it only takes one teacher to inspire a million lives…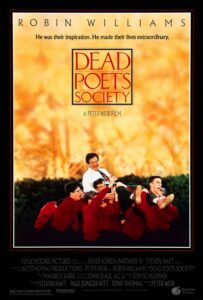 Dead Poet's Society (1989): "Dead Poets Society" is an acclaimed drama film about an unconventional English teacher who inspires his students to embrace poetry, think independently, and seize the day. It explores the conflicts between personal aspirations and societal expectations, offering a thought-provoking exploration of individuality and the pursuit of dreams.
Where to watch- Disney + Hotstar
Directed by- Peter Weir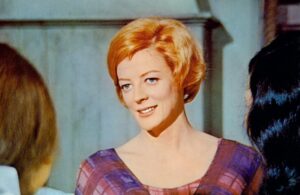 The Prime of Miss Jean Brodie (1969): "The Prime of Miss Jean Brodie" is a captivating tale of a passionate and unconventional teacher who leaves an indelible mark on her students at an all-girls school in 1930s Edinburgh, empowering them to embrace their individuality, challenge societal norms, and strive for greatness in a world that seeks to confine them.
Where to watch- YouTube
Directed By- Ronal Neame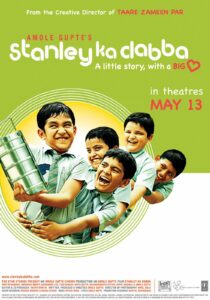 Stanley Ka Dabba (2011): "Stanley Ka Dabba" is a heartwarming film that tells the touching story of Stanley, a young boy with a vivid imagination, who faces adversity when his schoolmates try to steal his lunchbox (dabba) every day. With the compassionate guidance of his teacher, Stanley finds solace, resilience, and the power to overcome obstacles, showcasing the transformative impact of friendship, mentorship, and the indomitable spirit of childhood.
Where to watch- Disney+Hotstar
directed by- Amole Gupte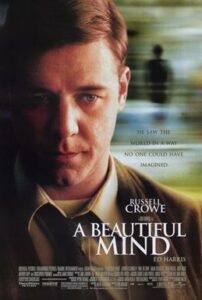 "A Beautiful Mind" (2001): A biographical film that chronicles the life of mathematician John Nash. The story explores Nash's struggles with mental illness and the challenges he faces in differentiating between reality and hallucinations. Supported by his dedicated wife, Alicia, Nash perseveres and makes significant contributions to the field of mathematics.
Where to watch- Amazon Prime Video
Directed by- Ron Howard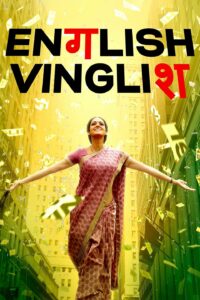 English Vinglish (2012): A heartfelt film that revolves around the transformative journey of Shashi, a middle-aged Indian housewife who embarks on a trip to New York and enrolls in an English language course. With the guidance and encouragement of her patient and understanding teacher, Shashi not only improves her English-speaking skills but also discovers her self-worth, gaining confidence, and finding her voice in a world that underestimated her.
Where to watch- Jio Cinema 
Directed by- Gauri Shinde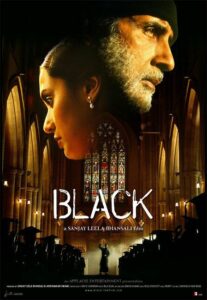 Black (2005): A film that explores the life of Michelle McNally, a visually and hearing-impaired girl, and her relationship with her teacher, Debraj Sahai. Through their unconventional bond, Debraj strives to break through the barriers of Michelle's disabilities, guiding her towards education, communication, and self-discovery, ultimately illuminating the triumph of the human spirit and the power of perseverance.
Directed by- Sanjay Leela Bhansali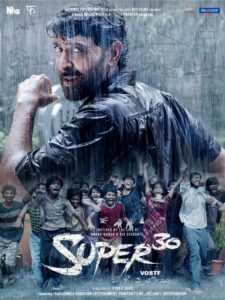 Super 30 (2019): "Super 30" is a film based on the true story of mathematician Anand Kumar. The movie depicts Anand's journey as he establishes the "Super 30" program, where he selects talented but underprivileged students and trains them for the highly competitive Indian Institute of Technology (IIT) entrance exams. With his unconventional teaching methods and unwavering belief in his students' potential, Anand empowers them to overcome social and economic barriers, offering them a chance at a brighter future. The film highlights the transformative impact of education, determination, and the power of dreams.
Where to watch: Disney + Hotstar
Directed By: Vikas Bahl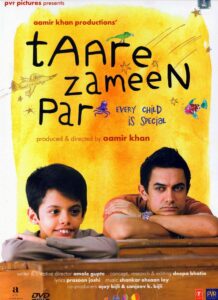 Taare Zameen Par (2007): " A film that revolves around the story of Ishaan, a young boy with dyslexia, and his journey of self-discovery. When Ishaan's struggles with academics and unconventional ways of learning go unnoticed by his family and teachers, a new art teacher enters his life. With his understanding and compassionate approach, the teacher helps Ishaan unlock his hidden potential, allowing him to thrive and shine in his own unique way. The film beautifully explores the importance of recognizing and nurturing the individual talents and strengths of every child.
Where to watch- Netflix
Directed by- Aamir Khan, Amole Gupte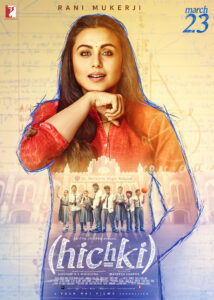 Hichki (2018): "Hichki" is an uplifting film that tells the inspiring story of Naina Mathur, a woman with Tourette syndrome who dreams of becoming a teacher. Despite facing rejection and discrimination due to her condition, Naina secures a teaching job at an elite school. She takes on the challenge of teaching a class of unruly and privileged students, using her determination and unique teaching methods to break through their barriers and make a positive impact on their lives. "Hichki" portrays the power of perseverance, inclusivity, and the ability to overcome adversity.
Where to watch- Amazon Prime Videos
Directed by- Siddharth P. Malhotra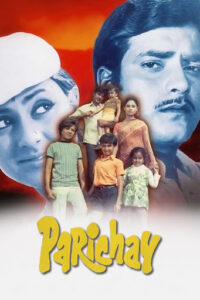 Parichay (1972): Ravi, a struggling job seeker, reluctantly accepts the daunting task of tutoring five unruly and privileged children who have managed to intimidate their previous teachers. As he navigates the challenges of teaching this challenging group, Ravi's unwavering determination and unconventional teaching methods begin to transform not only the students but also his own life.
Where to watch- Zee5, YouTube
Directed by- Gulzar