3 young women show what it takes to send slum kids back to school
Moved by the plight of slum children who have to skip school in order to support their family by working, 3 Gandhi Fellows, Harsha Ramchandani, Aditi Chatterjee, and Shrestha Ganguly took matters in their own hands and established Urjayati.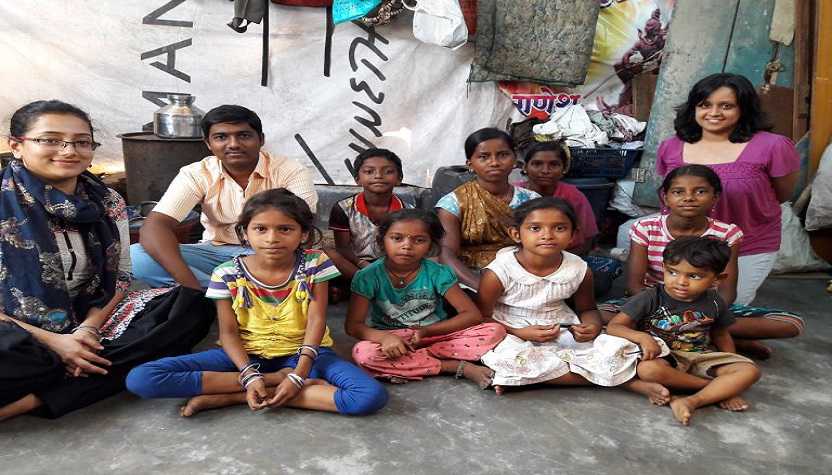 Neha, an 11-year-old girl from the slums of Kandivali lives with her grandmother as she has lost both her parents. Her grandmother earns Rs. 2,000 per month. This measly amount is not even enough for her to buy a bus pass worth Rs. 160 for Neha so that she can attend school. So Neha is now sitting at home instead of attending school.
Suhasini Mhaske is another similar case. Her father is an alcoholic and spends most of his money on alcohol. Her mother used to work hard and provide money for her daughter's bus pass even at the cost of her own meals. But now she is unwell and cannot continue working, Suhasini too is not attending school.
This sorry plight of slum children has not escaped the attention of 3 Gandhi Fellows, Harsha Ramchandani, Aditi Chatterjee, and Shrestha Ganguly.
According to India's Census of 2011 for Mumbai and Thane regions, approximately 1.01 million children in the age group 5-17 are out of school. Of these 0.4 million children have dropped out of school and 0.6 million have never been to school at all.
Wanting to contribute to the society by making a positive change, they identified 8 such kids in the Kandivali slums and a couple of kids in Versova. The collective effort to provide round-the-year education of these kids got christened Urjayati.
'Urjayati' is a Sanskrit verb, which means to nurture and enlighten. These enterprising girls took the first step of raising funds for the kids by organising a raddi sales campaign.
The campaign yielded an initial seed fund of Rs. 5,000 but they needed more funds especially as they discovered that a pair of kids from Versova who were the sole earning members of their family. Poonam and Anand Shinde's mother stopped working after she became pregnant. Consequently, the kids had to drop out of school and work odd jobs to support their mother and the coming baby.
"The situation was so bad that once when we visited, we found the 1-year-old eating only sugar for lunch. The kids wanted to go to school but would only be able to do so if we could compensate for the loss of income they would have to bear."
True to the connected times we live in, an online fundraiser on Milaap helped put together sufficient funds to take care of round-the-year education expenses for these 10 kids. The next challenge naturally was to keep track of their performance and ensure they did not skip school.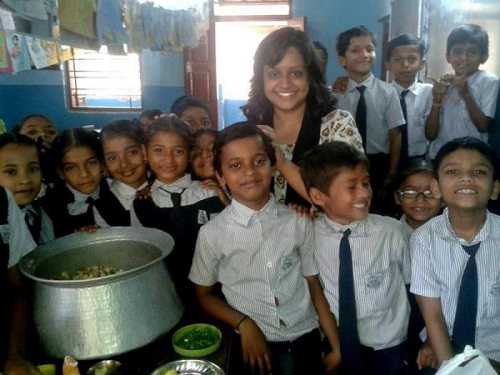 These girls went improvising on the way as Urjayati created a mentorship model, where a mentor is assigned to each kid or a couple of kids. The mentors not only guide and help the kids in studies but also track their performance and the household activities.
Nilanjana, the mentor to 2 sisters, Pooja and Ashwini, says, "If I work with these kids and turn them into better human beings and help them find the path towards their goal, wouldn't it help make the world and the society I live in a better place?"
She is all praise for the girls and believes they are more mature than their age.
"Pooja wants to become a cop and Ashwini wants to follow her big sister's footsteps. They really want to make the most of their education. They're not just going to school for the sake of it," says Nilanjana.
That the mentors have become a significant pillar in the process became apparent when the Kandivali fire broke out. At that time of crisis, the mentors helped collect food and clothes for the families of their kids and delivered them personally. They also provided moral and mental support to help them recuperate from the shock and loss they experienced.
Seeing the success of their venture, team Urjayati have decided to take on more kids, this time from a slum in Delhi
Archana Surana to represent India at the CUMULUS Global Association
Archana Surana, Founder & Director of the ARCH College of Design & Business, has been elected to the 8th CUMULUS Executive Board (2022-2025).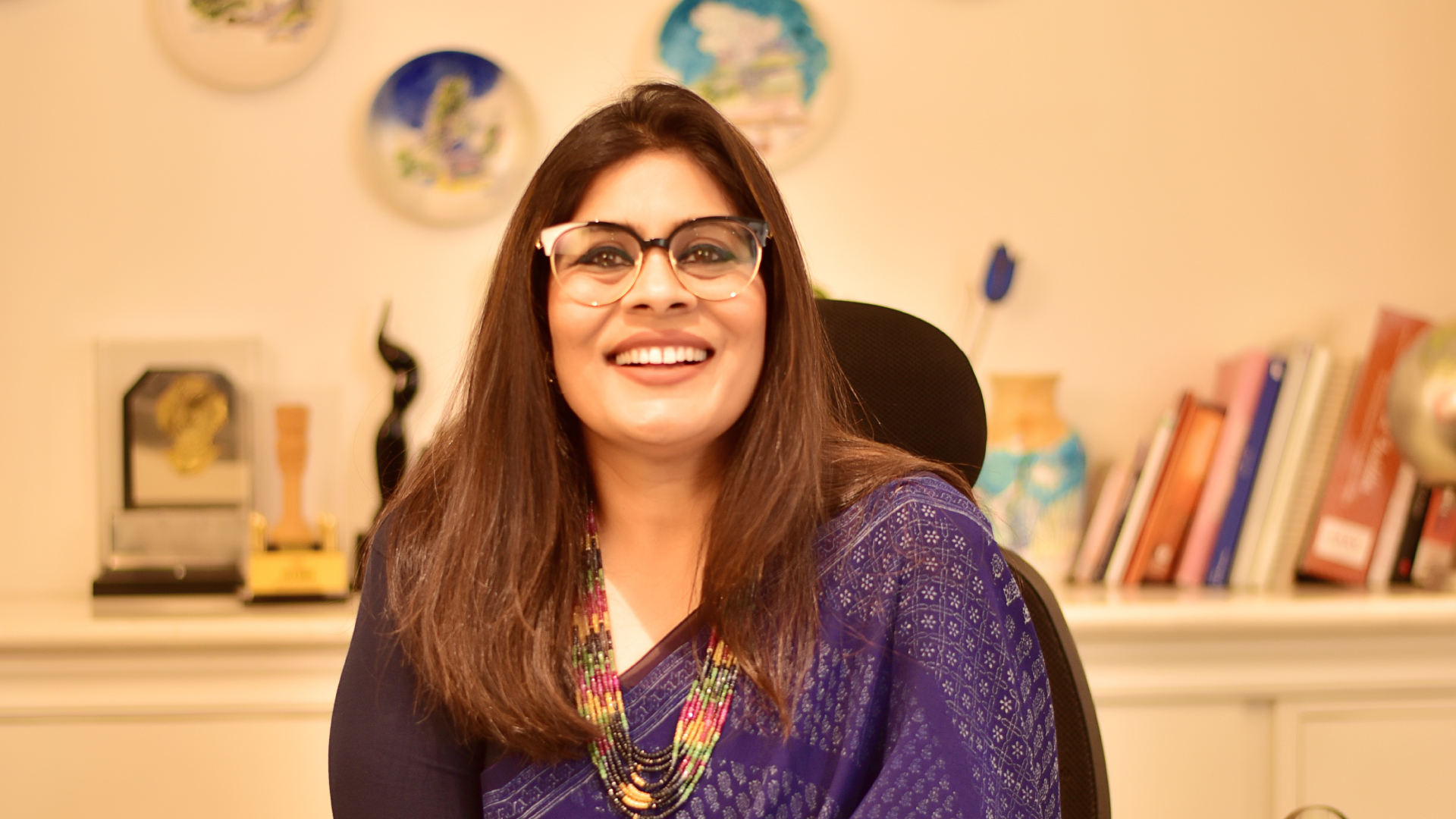 Archana Surana, Founder & Director of the ARCH College of Design & Business, has been elected to the 8th CUMULUS Executive Board (2022-2025).
CUMULUS is the leading global association of Art, Design Education & Research. It represents a dynamic ecosystem with 350+ member institutions in 60+ countries.
She said, "I was nominated for candidacy to the Board by the Presidential Candidate Lorenzo Imbesi, a Full Professor from the Sapienza University of Rome, Italy. 356 universities from 66 countries voted & today I am part of the 11 diverse members of the Executive Board, led by Prof. Lorenzo Imbesi." She represents India among the 11 countries on the Board.
Regarding the opportunities her representation would bring to Design Education in the country she said that through this dynamic forum and platform for knowledge exchange and best practices she would be able to bring in committed advocacy for the positive role of designers and creators.
"I am an ardent advocate of the essential and positive role that designers and the Creative Industries can play towards helping shape a sensitive, empathetic, and better world. I would be initiating cooperation and collaboration from industry bodies and fellow higher education institutions of design, architecture, and engineering from India towards this purpose and further strengthen the 'Women in Design' initiative of Cumulus, alongside building a mentorship model within the CUMULUS network."
About Archana:
A Woman Entrepreneur & Educationist for the past 27 years in the modern fledgling state of Rajasthan in India she has succeeded in firmly establishing and strengthening the perceptions and awareness of Design and Design Education in the country.
She has worked closely with the community via social projects, design intervention projects, and mentorship programs, and has contributed to the larger mandate of design & creative entrepreneurship on many levels through industry collaboration and as a member of the National Committee on Design India (2021-22) of the Confederation of Indian Industry (CII).
Also, being a US State Department and Rotary Foundation Alumnus, a Vital Voices Lead Fellow, and a Fortune and Global Ambassadors Program Mentee, she is supporting and mentoring women from all walks of professional life through the Women's Mentors Forum founded by her.