5 Books You Must Read to give 2019 an Inspiring Start!
Anshu Pande lists 5 Books You Must Read to Kick start 2019!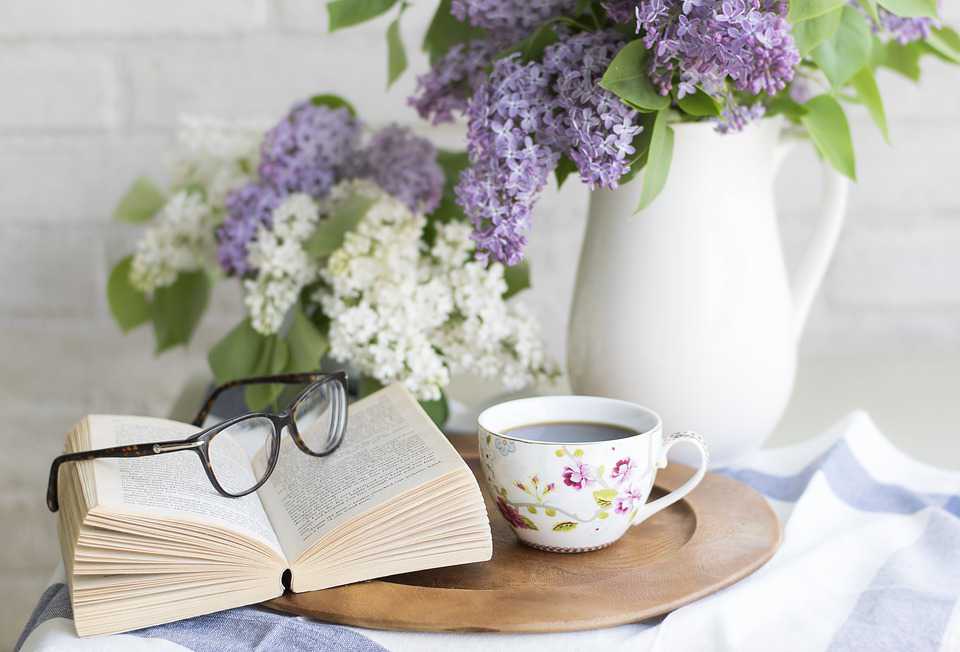 The Design of Childhood by Alexandra Lange: How the Material World Shapes Independent Kids

Parents obsess over their children's playdates, kindergarten curriculum, and every bump and bruise, but the toys, classrooms, playgrounds, and neighborhoods little ones engage with are just as important. These objects and spaces encode decades, even centuries of changing ideas about what makes for good child-rearing–and what does not. Do you choose wooden toys, or plastic, or, increasingly, digital? What do youngsters lose when seesaws are deemed too dangerous and slides are designed primarily for safety? How can the built environment help children cultivate self-reliance? In these debates, parents, educators, and kids themselves are often caught in the middle.
Now, prominent design critic Alexandra Lange reveals the surprising histories behind the human-made elements of our children's pint-size landscape. Her fascinating investigation shows how the seemingly innocuous universe of stuff affects kids' behavior, values, and health, often in subtle ways. And she reveals how years of decisions by toymakers, architects, and urban planners have helped–and hindered–American youngsters' journeys toward independence. Seen through Lange's eyes, everything from the sandbox to the street becomes vibrant with buried meaning. The Design of Childhood will change the way you view your children's world–and your own.

Lifelong Kindergarten: Cultivating Creativity through Projects, Passion, Peers, and Play by Mitchel Resnick

In kindergartens these days, children spend more time with math worksheets and phonics flashcards than building blocks and finger paint. Kindergarten is becoming more like the rest of school. In Lifelong Kindergarten, learning expert Mitchel Resnick argues for exactly the opposite: the rest of school (even the rest of life) should be more like kindergarten. To thrive in today's fast-changing world, people of all ages must learn to think and act creatively—and the best way to do that is by focusing more on imagining, creating, playing, sharing, and reflecting, just as children do in traditional kindergartens.
Drawing on experiences from more than thirty years at MIT's Media Lab, Resnick discusses new technologies and strategies for engaging young people in creative learning experiences. He tells stories of how children are programming their own games, stories, and inventions (for example, a diary security system, created by a twelve-year-old girl), and collaborating through remixing, crowdsourcing, and large-scale group projects (such as a Halloween-themed game called Night at Dreary Castle, produced by more than twenty kids scattered around the world). By providing young people with opportunities to work on projects, based on their passions, in collaboration with peers, in a playful spirit, we can help them prepare for a world where creative thinking is more important than ever before.

Becoming by Michelle Obama

In a life filled with meaning and accomplishment, Michelle Obama has emerged as one of the most iconic and compelling women of our era. As First Lady of the United States of America – the first African-American to serve in that role – she helped create the most welcoming and inclusive White House in history, while also establishing herself as a powerful advocate for women and girls in the U.S. and around the world, dramatically changing the ways that families pursue healthier and more active lives, and standing with her husband as he led America through some of its most harrowing moments. Along the way, she showed us a few dance moves, crushed Carpool Karaoke, and raised two down-to-earth daughters under an unforgiving media glare.
In her memoir, a work of deep reflection and mesmerizing storytelling, Michelle Obama invites readers into her world, chronicling the experiences that have shaped her – from her childhood on the South Side of Chicago to her years as an executive balancing the demands of motherhood and work, to her time spent at the world's most famous address. With unerring honesty and lively wit, she describes her triumphs and her disappointments, both public and private, telling her full story as she has lived it – in her own words and on her own terms. Warm, wise, and revelatory, Becoming is the deeply personal reckoning of a woman of soul and substance who has steadily defied expectations – and whose story inspires us to do the same.

Shift This! How to Implement Gradual Changes for MASSIVE Impact in Your Classroom by Joy Kir

Do you want your classroom to be more student-led than teacher-driven? Do you want to offer personalized learning that meets the needs of the individuals? Do you want to build a sense of real community in your classroom and in your school? It's challenging to make big changes, particularly if you attempt to change everything at once. (Just think about all those New Year's resolutions that revert to status quo by January 5th!) But real change is possible, sustainable, and even easy when it happens little by little.
In Shift This! Educator and speaker Joy Kirr identifies how to make gradual shifts—in your thinking, teaching, and approach to classroom design—that will have a massive impact in your classroom. You'll learn how to shift learning to make it authentic and student-led, shift the classroom environment to make it a space in which students thrive, shift conversations and classwork to get kids thinking rather than repeating, shift away from homework and grades to keep the focus on learning, shift the way you spend your time at school so you have more time to enjoy life at home.
You can create the kind of classroom you've always dreamed of. Make the first shift today!

Shattering the Perfect Teacher Myth: 6 Truths That Will Help You THRIVE as an Educator Kindle Edition by Aaron Hogan

Perfect teachers are like unicorns: a myth! The idyllic myth of the perfect teacher—the one who has it all together and breezes through the school year without fear or stress and whose well-behaved students always get straight As—sets the bar incredibly high for educators. The problem is that this myth also perpetuates unrealistic expectations that erode self-confidence and set teachers up for failure.
Author and educator Aaron Hogan is on a mission to shatter the myth of the perfect teacher by equipping educators with strategies that help them THRIVE. You'll learn how to shift out of survival mode and how to thrive through teaching expectations to get everyone on the same page, hooking your students to increase engagement and community, rejecting isolation to create a powerful support system, imagining ways your work can be better on the path to success, valuing vulnerability to empower students to take risks, everyday conversations—the foundation for meaningful relationships
If you're tired of simply surviving and are ready to thrive, join Aaron in Shattering the Perfect Teacher Myth.
Sarala Birla Gyan Jyoti honoured with prestigious 'Climate Action Project School of Excellence' Award
Only 250 schools globally were recognized because of their intense work on climate education in a whole-school approach. The recognition was awarded by Cartoon Network Climate Champions and Climate Action Project.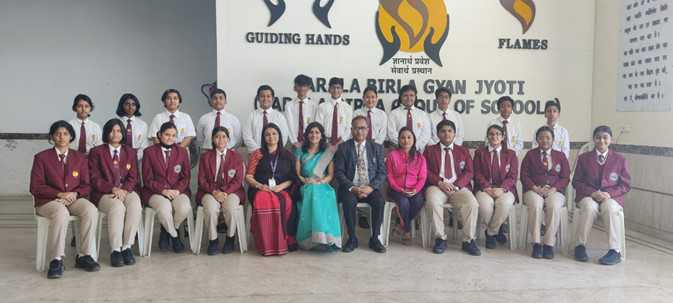 Sarala Birla Gyan Jyoti in Guwahati, India, was awarded the Climate Action Project School of Excellence. Only 250 schools globally were recognized because of their intense work on climate education in a whole-school approach. The recognition was awarded by Cartoon Network Climate Champions and Climate Action Project.
Cartoon Network Climate Champions is a climate change awareness initiative that sets out to inspire kids to take on daily challenges that collectively can make a big difference to the health of our planet. It has been developed in collaboration with WWF, a world-renowned environmental organization.
Climate Action Project is a free, global education project that was launched by Take Action Global, an education non-profit based in the USA, involving 2,700,000 teachers and students across 146 countries. The project aims to help students learn about the climate crisis in authentic ways and disseminate solutions online. The recognized schools submitted their work for the past year and met extensive criteria, including a school-wide commitment to climate education and student solutions.
Sarala Birla Gyan Jyoti has participated in global projects RiseUp4SDGs (India), Let's Be Human, Be One (Serbia), LeapEd Global Learning – Climate Change (Malaysia), the 17 Sustainable Development Goals competitions, implementing the three R's schoolwide and planting gardens in the community, at home and school. Students committed to training to become active Global SDG Ambassadors to raise awareness during virtual Student Hubs with 21 other countries. Students also actively collaborated with students in Brazil, Croatia, South Africa, Sweden and the UK in task-based projects. Currently, all Climate Change projects are student-led.
The selected 250 Climate Action Project Schools of Excellence were announced on 4 November 2021, during Climate Action Day, an annual online live event attended by 250,000 people globally. The event speakers included HRM Prince William, President James Alix Michel, Seychelles, Rick Davis, NASA, Matt Larsen-Daw, WWF, HRM Princess Esmeralda, Belgium, Juan Pablo Celis Garcia, UN Environment Programme, and other world leaders and climate scientists.
The winners were announced by Dan Russell, the voice actor behind several characters in Cartoon Network global hit series The Amazing World of Gumball, and Nandi Bushell, an 11-year-old musician, an influencer, and passionate climate advocate.
Statement by HRM Prince William "We need youth's creativity to repair our planet. We need students to invent and to innovate – to think beyond where we are now and to be optimistic about our future."
Statement by Koen Timmers, Climate Action Project: "Young people have the capacity to do more than learning about climate change. They all can come up with solutions, take small actions, and inspire others to change their lifestyles."
Statement by Dr. Jennifer Williams, Climate Action Project: "Our community of educators has come together in support of climate education for all. We are committed to ensuring students have access to information, ideas, and opportunities to take action for the planet, and, today, these Schools of Excellence are leading the way for the entire world."
Statement by Dr. Diganta Halder, Principal Sarala Birla Gyan Jyoti: "Stopping Climate Change has become a critical issue that needs to be addressed by every human being, but even more importantly in our schools. Students should be aware of Climate Action and the importance of achieving the goals set by the United Nations for peace and prosperity for all by 2030 and to become leaders of impact in the future."