7-year-old Kashmiri girl to represent India at the World Kickboxing Championship in Italy in November
7-year-old Kashmiri girl Tajamul Islam has a natural flair for kickboxing. That's why within a span of 2 years of picking the sport she is set to represent India at the World Kickboxing Championship to be held in Italy in November.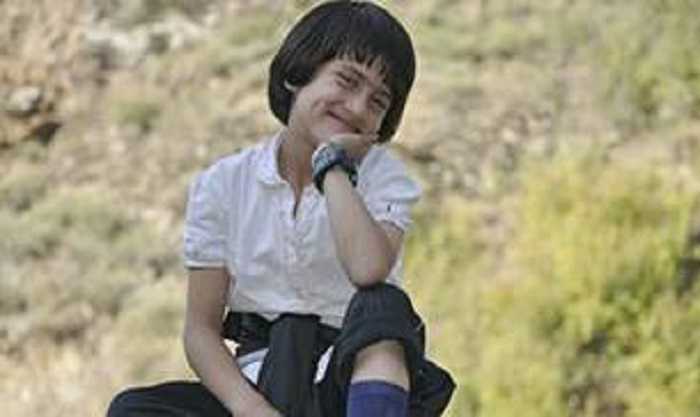 Tajamul Islam is a name that is making waves. She holds the honour of being the first Kashmiri girl to participate at the world kickboxing championship in Italy in November. Oh did we mention that Tajamul who will represent India at this supposedly brutal event is all of 7-years-old.
Tajamul's age of just 7-years belies the incredible journey that has brought her here. 2 years ago, in 2014, she enrolled herself in the local martial arts institute. At the end of 1 year, she was chosen the best fighter at state level and was awarded a gold medal in Jammu. After she won a state level championship, she was invited at the 2015 National Kickboxing Championship event in New Delhi. In the national capital Tajamul bagged the gold medal in sub-junior category by defeating a 13-year-old participant at the 2015 National Kickboxing Championship. This win got her a berth at the World kickboxing champion in Italy
Here are some of the reactions that came after her win in New Delhi. Though she was competing against a 13-year-old opponent, Tajamul punched her out in 15 minutes flat. The chief coach at the championship, Kuldip Handu, appreciated the fact that despite weighing lesser than her opponent by a margin of 8 kilograms, she managed to grab the winning position.
Shabnam Kounser, principal of the school, says "Tajamul is good in studies and other extracurricular activities. She dances well. She has her own team here and teaches them dancing. She is a bright kid and very good at studies."
A senior army official, who is providing financial help to Tajamul, said, "She is an inspiration for all. Even I have learned a few things from her. She is a champion. All that the army can do is inspire children like her and support them. It is their parents who have to see to it that their children chase and realise their dreams."
Tajamul on her part is really excited to be a part of an international event. However, reminiscing her final match in New Delhi, she admit she was a 'little afraid' when she saw her opponent. But then she reminder herself that in this sport "age or body structure does not matter".
"I will remain focused and give my best shot," she said confidently.
This Young Woman From A Tribal Village Is Teaching The Children While Schools Are Closed
The only graduate of a Tamil Nadu village has volunteered to teach the children of the village while the pandemic persists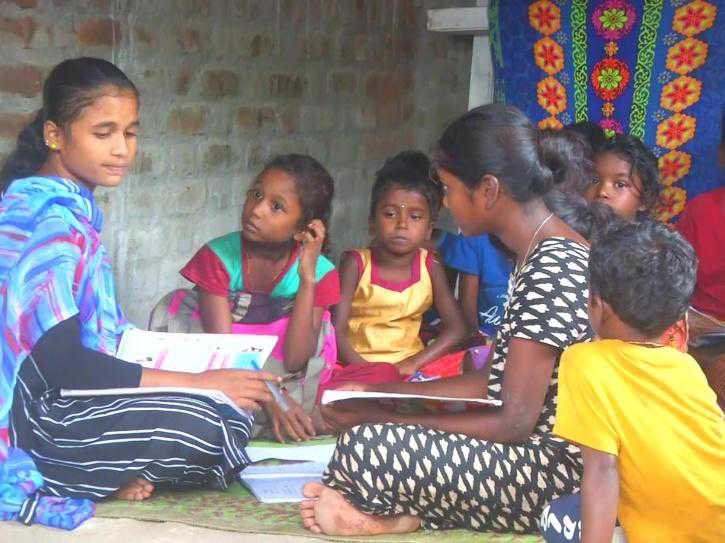 Where the digital network failed these tribal children in the southern part of India, their own stood to support them. Sandhya volunteers in teaching the kids of her village, Chinnampathy in Tamil Nadu. She is a graduate of B.Com, she is the only person from her village to have graduated college. Sandhya told India Today, "If it rains, we can't go to school. We only have one bus to our village and so after a certain age, people drop out of school."
Having gone through struggles herself, Sandhya knows how important a teacher and school is for growing children. So she volunteered to teach the children by herself, so they don't lag behind due to school closure. Sandhya said "When I was a child, I had no one to help me study. These children here have me to help them study."
One must ask the children from a remote rural or economically backward area, how it feels to not have the proper learning opportunities. The pandemic took more than the ability to roam about freely, it snatched away the ability to go to school for children on a global level. While it is easier for families with better income to support their child's online learning, most rural and financially challenged families are struggling.
The Indian government did start many projects for such students, but even learning via a television channel or free online course needs some basic gadgets and network connection. Many remote villages, like the tribal village, Chinnampathy, can not find enough network strength to have their children sit in front of a television and learn via the education channels.
On being asked how her classes are enduring she said, "The children come and ask me very freely all their doubt and they are not afraid of me. I see these children learning well and answering all the questions when I ask them."
Youth like Sandhya, who appreciate and signifies the work educators do and want to help the cause, are the future of the education sector!