A Joyful Journey To Positive Parenting
Dr Kamini Prakash Rege pens down a joyful journey to positive parenting; how it can be inculcated by all of us.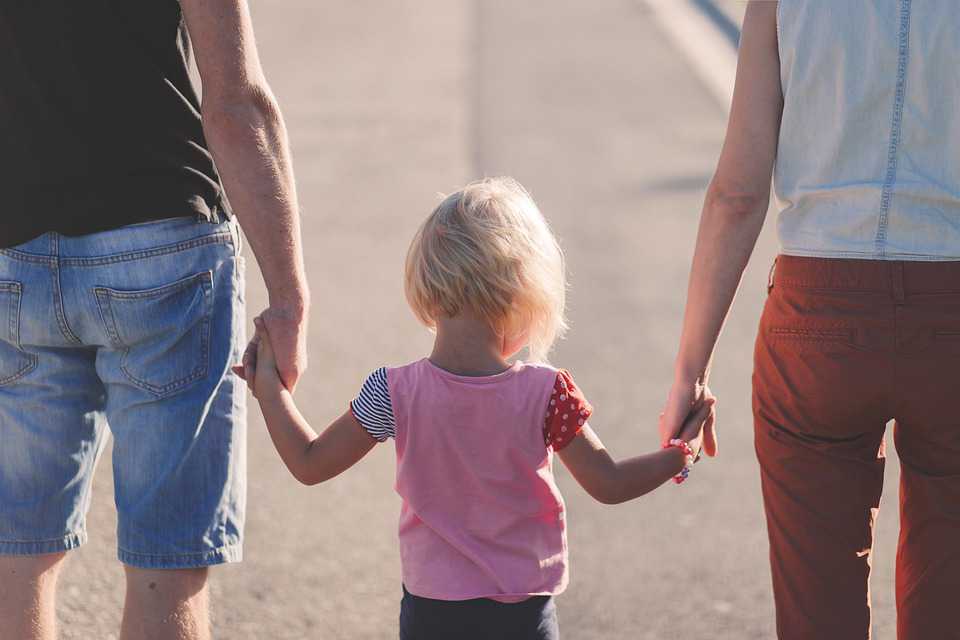 A garden with different flowers becomes beautiful when it blossoms. Similarly, if parents learn how to be a 'gardener' and are able to recognise their child's personality and nourish it, then their 'garden' will become fragrant! This is what positive parenting is all about! Parenting children can be enormously rewarding and fulfilling – but also exhausting and challenging. It is truly the best and the worst of times. Yet you are the role model for your child, and most parents, when asked what they really want for their children, respond with 'I want them to be happy'. Your parenting choices really can help – and the love and support you give your children is critical to their future well-being. When it comes to family life, everyone strives to figure out how the relationship between parents and children can become ideal. Positive parenting techniques work well for raising children with discipline and good moral values, and are every parent's dream. However, it is not an easy feat. And it is important to know that the parent child relationship is a two-way street, in other words, it is actually a partnership between a parent and their child.
When parents develop effective parenting skills, they are able to take the initiative in filling the generation gap. When parents start to understand the balance of where to place boundaries, where to encourage, and where to discourage, then their children will not get spoiled. In this way they become good parents. When people do not know how to be a good parent, distance between the two develops.
Positive parenting involves emphasising the positive and planning ahead to prevent problems. It also involves using everyday situations and creating opportunities to help children learn and to motivate them to do their best. Children who grow up with positive parenting are likely to develop the skills they need to do well at schoolwork, build friendships, and feel good about them. They are also much less likely to develop behavioural or emotional problems when they get older. Parents who learn to use positive parenting skills typically feel more confident and competent in managing daily parenting tasks, are less depressed, less stressed, and have less conflict with their partners over parenting issues.
NEED FOR POSITIVE PARENTING
Being a positive parent doesn't only mean better outcomes for your child, but it also has benefits for relationships with other important adults in the child's life, and for you as a parent. As babies and children develop, they go through natural stages of development and attachment to their parent. Positive parents recognise these stages and respond accordingly, teaching the child that his or her own actions matter, and that loving relationships are stable and secure, no matter what the circumstances may be.
Positive parenting with a partner also means open and honest communication – and teaching your children – by your own actions – about how to find positive solutions to conflicts. Of course, all parents argue, and sometimes it's in front of the children. Yet what is essential for the children is to also see the resolution – to witness how two adults who love each other can solve their differences and return to a stable, caring, supportive relationship, despite the fractious emotion.
For you as a parent, recognising that there will be ups and downs and taking care of self goes a long way. If you are stressed or upset, your children will naturally pick up on this and feel those emotions intensely as well. If you are more relaxed and joyful, your children also mirror those sentiments, and the entire household is more harmonious. We all feel those negative emotions at times – and by watching how we deal with them, our children learn models for their own behaviour in future.
APPROPRIATE TIME TO INITIATE PARENTING
In recent years there have been some startling discoveries about how the love and support we receive in our earliest years affects our lives. It turns out that love is essential to brain development in the early years of life, particularly to the development of our social and emotional brain systems. As babies, our nervous systems are profoundly shaped by our earliest relationships and this has lasting consequences for our adult life, despite our inability to remember babyhood. Research shows that the way our brain develops as a baby can affect the way we respond to stress and our future emotional wellbeing. A lack of love and support during the crucial early years can increase the likelihood of future mental health issues and conditions such as anorexia, addiction, and anti-social behaviour. As parents we often think about the early years of our children's lives as a time to be struggled through, where getting our child "into a good routine" and helping them develop their basic skills in eating, walking and speaking are the most important things. But the research suggests that what matters most is providing unconditional love for our children and helping them feel understood, valued and secure.
BE THERE FOR YOUR CHILD.
No matter the age of your child, he or she wants and needs your full attention.
With young babies, this means getting closer to their faces and making noises and imitating their own actions.
With toddlers and pre-schoolers, this means getting on the floor with them and playing at their level, reading books, zooming cars, dressing dolls and doing it over and over and over again.
As your child starts attending school being present with them means sharing stories about your day as he or she shares stories about what happened at school. Asking open questions with a sense of humour can help draw out interesting anecdotes.
With teenagers, some parents tend to draw back and give more room. However, teenagers still need to know that you are there, loving and supportive. Ask questions, and respect their desire for privacy. Be prepared for the unexpected – the most interesting stories come out when you least anticipate it, driving in the car or late at night.
And above all, dedicate time to your child – put away the technology and play.
MAINTAIN A POSITIVE RELATIONSHIP WITH YOUR PARTNER
Really listen to what people are saying
Understand each other's needs
Enhance your relationship with your partner
Look for the good
Ask about the things that have gone well
HELP YOUR CHILDREN DEVELOP EMOTIONAL INTELLIGENCE
Accept all emotions and work with your child to name them – both the positive and negative.
Share in the joyous moments with your child, letting him or her experience the full pleasure of pride, love, excitement, anticipation, surprise and the like.
Accept that your child will have difficult moments. These are the times that build resilience. Instead of trying to take the sad away from a disappointed child, share in the disappointment with him or her and acknowledge the emotion.
For example, say "I understand that you're disappointed. It must be very disappointing to have a play date all scheduled and then your friend is sick and can't come over."
Give your child a safe and supportive space to share and feel all emotions.
DON'T BE TOO HARD ON YOURSELF
There will be times when you didn't do something the way that you wanted. Don't kick yourself. Learn and move on. Everyone has bad days.
Be realistic in your reasoning
Detox your negative thinking patterns
FIND OPTIMISTIC WAYS TO EXPLAIN THINGS
When negative things happen, resist the urge to see them as permanent. A child who is being defiant may be having a bad day, or may be tired, or may be frustrated from an earlier event. That defiance is temporary, and not a permanent character trait.
When negative things happen, resist the urge to generalise them across time and space. A child who behaves one way at home may not behave the same way at school, or on the sports team.
When good things happen, enjoy them and savour them. Actively share with your child when you see them doing or saying positive things.
Catch your child doing things right. For example, say "I saw you helping that younger child up when she fell down off the see-saw. That was a very kind thing to do."
FIVE PRINCIPLES OF POSITIVE PARENTING
The principles go hand in hand to help you build a strong bond with your children and to position you as the effective leader your child needs throughout childhood.
Principle #1: Attachment: Attachment is a deep, secure emotional bond. Children are hardwired to connect with their caregivers emotionally, and without it, their development is hindered. The bond between primary caregivers and infants is responsible for shaping all our future relationships! It strengthens or damages our ability to focus, be conscious of our feelings and calm ourselves. It can even affect our resilience. If a secure attachment is made, children will rest in our love and security. They feel safe with us, and this safety provides them room to grow and learn appropriately. If a secure attachment is not made, research tells us that behavioural problems and relationship troubles later in life are likely. Not only do we want to create a secure bond so that our children can grow and develop properly, but this attachment also makes it easier to guide and correct them. A strong attachment gives us genuine influence, which is far better than forced compliance. Children want to please those they feel connected to. They listen to us and accept our boundaries much more readily when the bond is secure and strong. To develop a strong attachment, trust is essential. They must feel felt by us. When they feel we are for them, not against them; when they feel we are safe to run to; and when they feel that they are loved and valued, we will have their hearts. Only when we have their hearts do we have real, lasting influence in their lives.
Principle #2: Respect: Respect regarding children is often a one-sided topic. We expect them to show it to adults. The idea of showing respect to children is usually tied to permissiveness or being too "soft," but this isn't so. Children learn how to show respect best by living it. We respect a child's mind when we develop a secure attachment and when we are positive and affirming. We respect a child's body and dignity when we choose not to use shame or physical punishment. We respect their personhood by allowing space to explore and develop at their own pace, and we respect their spirit by honouring them just the way they are.
Principle #3: Proactive Parenting: I think parents will often wait until a problem arises before teaching the boundaries and skills needed to deal with that particular behavioural issue, but being proactive means putting in the time up front, before a problem arises. It means teaching children how anger feels in the body and giving them ways to deal with it (dinosaur breaths or shake-itout, for example) before they ever hit or bite a friend. Proactive parenting means building the relationship and allotting sufficient time for play and connection each day to thwart any behaviour problems that could arise from disconnection. It requires us to be watchful at play dates and around babies and pets so that we can intervene at the first sign of a problem. Proactive parenting also means responding rather than reacting to our children's behaviours. This requires forethought into how we will handle certain situations. Responsive parents are in control of their emotions and able to respond thoughtfully when a problem arises.
Principle #4: Empathetic Leadership: Too often, Positive Parenting is confused with permissiveness. This is unfortunate because they are completely opposite. Positive parents are very much in a leadership role with their children. It just doesn't look like the dictatorship we have come to recognize as typical. Empathy is an important part of leadership because it draws us closer and provides that important attachment. When children feel understood and know that we are on their side, they accept our leadership.
Principle #5: Positive Discipline: Positive discipline moves beyond punishment and toward problem-solving. Children don't learn life lessons with their noses in a corner. Positive discipline holds them accountable by teaching them how to own up to and fix their mistakes. It gives them the skills and tools necessary to do better in the future and focuses on their capabilities, not their mistakes.
Preparing High School Students for Tomorrow's Thriving Job Market: Is the Education System Up to the Task?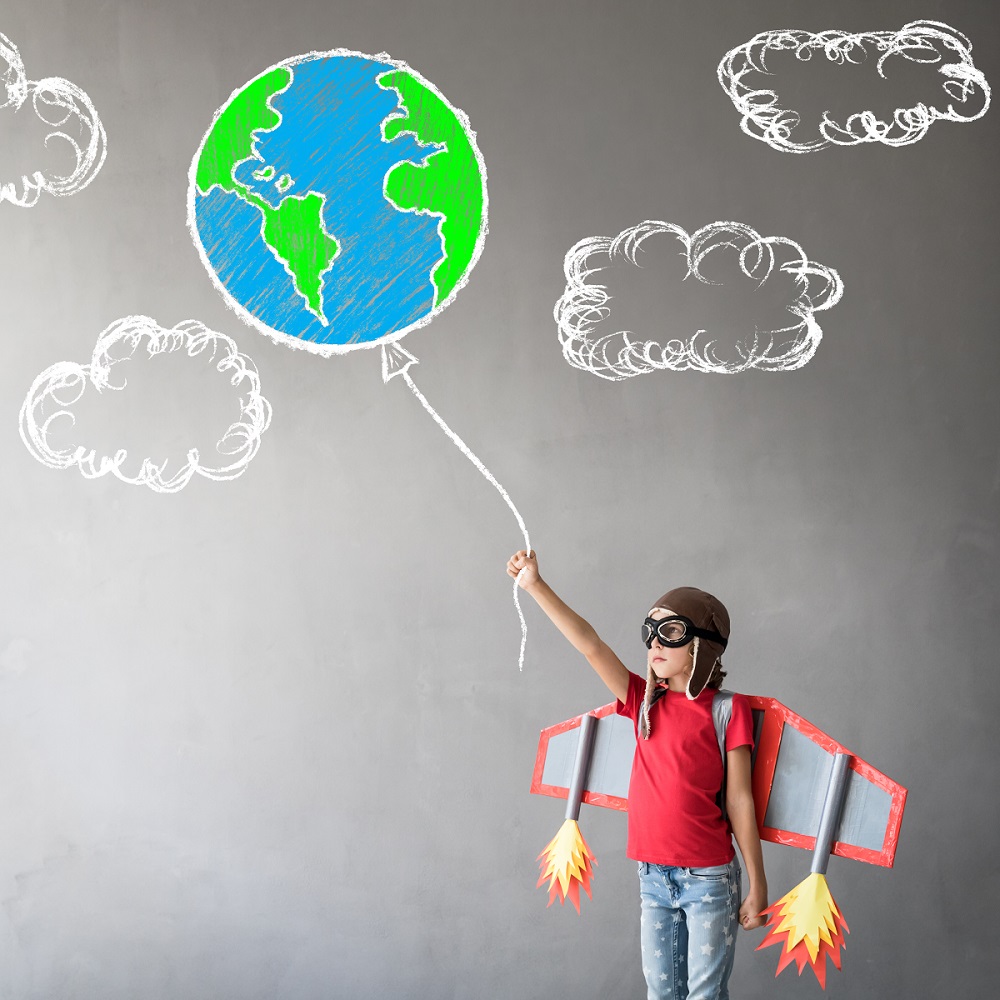 In the rapidly evolving landscape of the 21st century, the job market is undergoing a profound transformation. Traditional career paths are giving way to innovative roles, demanding new skills and adaptability. The question that resonates across boardrooms, classrooms, and dinner tables alike is whether our education system is adequately preparing high school students for this dynamic future.
In this thought-provoking exploration, we delve into the heart of the matter: the readiness of our education system to equip students with the skills, knowledge, and mindset essential for success in tomorrow's job market. Through insights from industry experts, we aim to dissect the challenges, unveil innovative solutions, and inspire a collective reimagining of education. Join us on this insightful journey, where we question, reflect, and envision a future where our students are not just equipped to survive, but to thrive.
However, the current education system in many countries, including India, is not adequately preparing them for this dynamic and uncertain scenario.
According to a report by the World Economic Forum in 2020, at least 54% of all employees will require significant reskilling and upskilling, and 42% of core skills required for existing jobs would have changed by 2022. Moreover, the COVID-19 pandemic has accelerated the adoption of digital technologies and remote working, creating new challenges and opportunities for learning and employment
As the world hurtles toward an unpredictable future, high school students find themselves standing at the crossroads, uncertain about the path that leads to tomorrow's job market. In a conversation with Dr. Devesh Kumar Singh, Chairman of Noida International University, emphasises that "preparing students for the expanding labour market is our top priority in a world where change is continual." He advocates for a curriculum that combines academic knowledge with real-world skills and adaptability, equipping students for the diverse opportunities they might encounter.
In today's digital age, Mayank Singh, Co-founder of Campus 365, emphasizes the significance of digital readiness. He stresses that "digital literacy and the willingness to adopt technology by educational institutions are crucial in today's fast-changing job market." His perspective highlights the importance of bridging the digital divide and ensuring students are not only technologically adept but also agile in the face of technological advancements.
Mamta Shekhawat, Founder of Gradding.com, sheds light on an often-overlooked aspect of education: understanding the job market itself. She believes that "by learning about the job market, students can adjust to developing technology and develop more productive skills." Her insight emphasizes the importance of students being cognizant of the evolving landscape they are about to step into. Education needs to promote lifelong learning and career guidance, that help students to adapt and grow in a changing environment, she says.
Ms. Shaina Ganapathy, Head of Community Outreach, Embassy Group said, "The education system should facilitate students' understanding of what's out there, both through exposure to the diverse array of industries and in understanding the kinds of skills required. Programmes should be put in place to help students gauge their strengths, weaknesses, and interests while mapping them to the industries in the existing job market. Furthermore, technological education and computer skills, including programming and data analysis, are essential to preparing students for the digital age."
To prepare high school students for tomorrow's thriving job market, the education system needs to undergo a fundamental transformation. It needs to shift from a rigid and rote-based curriculum to a flexible and learner-centred one, that fosters creativity, critical thinking, collaboration, and communication. Addressing the need for a lifelong learning mindset, Prof. (Dr.) Y.S.R. Murthy, Founding Vice-Chancellor of RV University, asserts that "we must teach students how to learn rather than what to learn." His words underscore the significance of instilling not just knowledge, but the ability to adapt and continuously educate oneself in the face of constant change.
Pratibha Sharma, Academic Director of Bhai Parmanand Vidya Mandir, champions a holistic approach to education. She believes that "the evolving job market demands a transformation in education. It is not merely about imparting specific skills; it is about instilling a mindset of lifelong learning." Her perspective emphasizes the importance of nurturing curiosity, creativity, and adaptability in students, essential traits in the ever-changing professional world.
Ms. Aparna Prasad, Founder of Knowledgeum, points toward the future. She asserts that "embracing industry and technological advancements, coupled with dynamic and future-oriented approaches to education, is the way forward." Her view emphasizes the need to expose students to emerging fields, preparing them for careers in areas like artificial intelligence, renewable energy, and cybersecurity.
Dr. Bishnu Pal, Dean of School of Engineering and Academics at Mahindra University, underscores the qualities demanded in the contemporary job market. He believes that "the booming job market demands individuals who can innovate, collaborate, and lead from the front with integrity." His perspective accentuates the importance of nurturing qualities like innovation and ethical leadership in students.
Practical experience is paramount, as Mr. Patriek Karayil, President of American Colleges, suggests. He emphasizes that "in today's high-speed job market, it is crucial for high school students to not only be knowledgeable but also to be shrewd in their academic and geographic choices for the future." His words underscore the necessity for strategic decisions in education, aligning students' choices with market demands.
Dr. Kasturi Bose, Strategy Consultant at Somerset English, advocates for experiential learning. "High school education is a crucial life-stage imparting skills to excel in a profession one will enter in the future," she affirms, emphasizing the practical skills students gain during this period. She vouches for project-based learning, internships, and mentorships, that expose students to real-world problems and solutions.
In today's globally competitive world, Abhijit Zaveri, Founder and Director of Career Mosaic, asserts the importance of a broader perspective. He believes that "students must stay informed about current events, geopolitics, and tech innovations to thrive in a globally competitive world." His words underscore the necessity for students to be well-rounded individuals, informed about the world beyond textbooks.
In India, the education system is facing several challenges, such as low enrolment and retention rates, poor learning outcomes, high teacher-student ratios, inadequate infrastructure and resources, and socio-economic disparities. However, the recent National Education Policy 2020, which aims to overhaul the entire education system, offers a ray of hope.
The policy envisages a holistic and multidisciplinary approach to education, that aligns with the global trends and needs. It proposes to introduce a 5+3+3+4 structure, that covers the age group of 3-18 years, and emphasises on foundational literacy and numeracy, experiential learning, skill development, and vocational education. It also proposes to integrate artificial intelligence, coding, and digital skills into the curriculum, and to create a National Digital Education Architecture, that will enable online and blended learning. According to Mr. Nasir Shaikh, Group CEO, The Lexicon Group of Institutes, Multifit & EduCrack, the Indian education sector is undergoing a transformation. "The Indian education sector is actively reshaping its approach by adapting curricula, prioritizing the development of essential soft skills, fostering valuable industry partnerships, embracing technology, and providing additional industry-relevant certifications," he states, indicating the sector's proactive stance in bridging the skills gap.
Meeta Kapoor, Principal of MGM First Steps School, delves into the heart of the matter. She believes that India's education sector needs to focus on enhancing educational infrastructure, enabling access to quality practical skilling opportunities, and improving curriculum to match the prevailing market trends.
Vyankatesh Kharage, Founder and Director of Asude Foundation, emphasizes the urgency of action. "The time for action is now, as we cannot afford to let the potential of countless students, particularly those facing economic hardships, go untapped and unfulfilled," he states, indicating the need for inclusive education that addresses the unique challenges faced by economically disadvantaged students.
These diverse voices collectively form a symphony of insights, urging educational institutions, leaders, and policymakers to chart a new course. As we navigate the intricate landscape of tomorrow's job market, these perspectives illuminate the way, guiding us toward an education system that not only equips students with knowledge but empowers them with the skills and mindset to thrive in an ever-changing world.
What are your thoughts on preparing high school students for the challenges of the future job market? Share your insights in the comment box below. Let's continue this crucial conversation together.