A Joyful Journey To Positive Parenting
Dr Kamini Prakash Rege pens down a joyful journey to positive parenting; how it can be inculcated by all of us.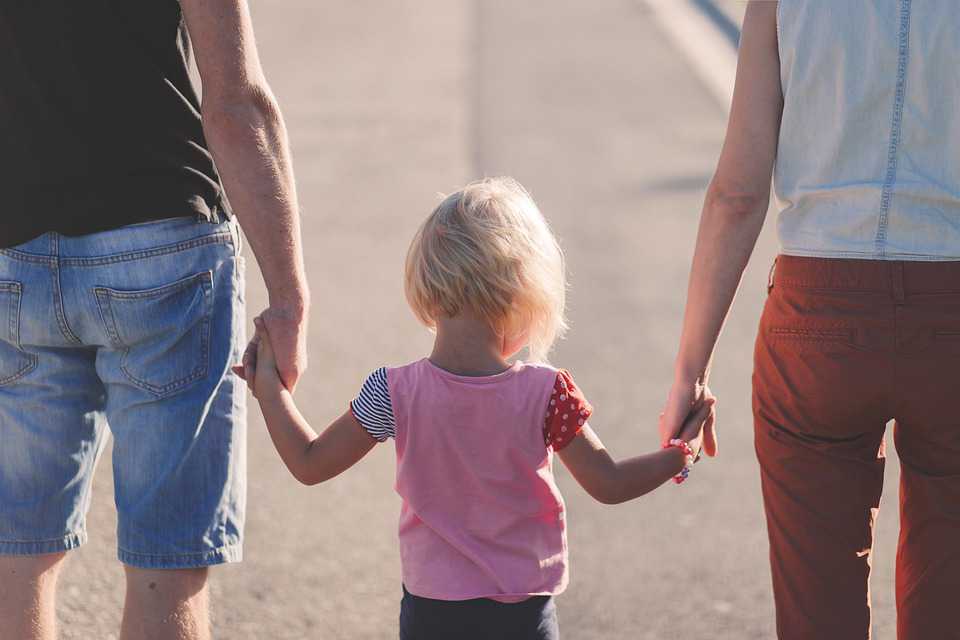 A garden with different flowers becomes beautiful when it blossoms. Similarly, if parents learn how to be a 'gardener' and are able to recognise their child's personality and nourish it, then their 'garden' will become fragrant! This is what positive parenting is all about! Parenting children can be enormously rewarding and fulfilling – but also exhausting and challenging. It is truly the best and the worst of times. Yet you are the role model for your child, and most parents, when asked what they really want for their children, respond with 'I want them to be happy'. Your parenting choices really can help – and the love and support you give your children is critical to their future well-being. When it comes to family life, everyone strives to figure out how the relationship between parents and children can become ideal. Positive parenting techniques work well for raising children with discipline and good moral values, and are every parent's dream. However, it is not an easy feat. And it is important to know that the parent child relationship is a two-way street, in other words, it is actually a partnership between a parent and their child.
When parents develop effective parenting skills, they are able to take the initiative in filling the generation gap. When parents start to understand the balance of where to place boundaries, where to encourage, and where to discourage, then their children will not get spoiled. In this way they become good parents. When people do not know how to be a good parent, distance between the two develops.
Positive parenting involves emphasising the positive and planning ahead to prevent problems. It also involves using everyday situations and creating opportunities to help children learn and to motivate them to do their best. Children who grow up with positive parenting are likely to develop the skills they need to do well at schoolwork, build friendships, and feel good about them. They are also much less likely to develop behavioural or emotional problems when they get older. Parents who learn to use positive parenting skills typically feel more confident and competent in managing daily parenting tasks, are less depressed, less stressed, and have less conflict with their partners over parenting issues.
NEED FOR POSITIVE PARENTING
Being a positive parent doesn't only mean better outcomes for your child, but it also has benefits for relationships with other important adults in the child's life, and for you as a parent. As babies and children develop, they go through natural stages of development and attachment to their parent. Positive parents recognise these stages and respond accordingly, teaching the child that his or her own actions matter, and that loving relationships are stable and secure, no matter what the circumstances may be.
Positive parenting with a partner also means open and honest communication – and teaching your children – by your own actions – about how to find positive solutions to conflicts. Of course, all parents argue, and sometimes it's in front of the children. Yet what is essential for the children is to also see the resolution – to witness how two adults who love each other can solve their differences and return to a stable, caring, supportive relationship, despite the fractious emotion.
For you as a parent, recognising that there will be ups and downs and taking care of self goes a long way. If you are stressed or upset, your children will naturally pick up on this and feel those emotions intensely as well. If you are more relaxed and joyful, your children also mirror those sentiments, and the entire household is more harmonious. We all feel those negative emotions at times – and by watching how we deal with them, our children learn models for their own behaviour in future.
APPROPRIATE TIME TO INITIATE PARENTING
In recent years there have been some startling discoveries about how the love and support we receive in our earliest years affects our lives. It turns out that love is essential to brain development in the early years of life, particularly to the development of our social and emotional brain systems. As babies, our nervous systems are profoundly shaped by our earliest relationships and this has lasting consequences for our adult life, despite our inability to remember babyhood. Research shows that the way our brain develops as a baby can affect the way we respond to stress and our future emotional wellbeing. A lack of love and support during the crucial early years can increase the likelihood of future mental health issues and conditions such as anorexia, addiction, and anti-social behaviour. As parents we often think about the early years of our children's lives as a time to be struggled through, where getting our child "into a good routine" and helping them develop their basic skills in eating, walking and speaking are the most important things. But the research suggests that what matters most is providing unconditional love for our children and helping them feel understood, valued and secure.
BE THERE FOR YOUR CHILD.
No matter the age of your child, he or she wants and needs your full attention.
With young babies, this means getting closer to their faces and making noises and imitating their own actions.
With toddlers and pre-schoolers, this means getting on the floor with them and playing at their level, reading books, zooming cars, dressing dolls and doing it over and over and over again.
As your child starts attending school being present with them means sharing stories about your day as he or she shares stories about what happened at school. Asking open questions with a sense of humour can help draw out interesting anecdotes.
With teenagers, some parents tend to draw back and give more room. However, teenagers still need to know that you are there, loving and supportive. Ask questions, and respect their desire for privacy. Be prepared for the unexpected – the most interesting stories come out when you least anticipate it, driving in the car or late at night.
And above all, dedicate time to your child – put away the technology and play.
MAINTAIN A POSITIVE RELATIONSHIP WITH YOUR PARTNER
Really listen to what people are saying
Understand each other's needs
Enhance your relationship with your partner
Look for the good
Ask about the things that have gone well
HELP YOUR CHILDREN DEVELOP EMOTIONAL INTELLIGENCE
Accept all emotions and work with your child to name them – both the positive and negative.
Share in the joyous moments with your child, letting him or her experience the full pleasure of pride, love, excitement, anticipation, surprise and the like.
Accept that your child will have difficult moments. These are the times that build resilience. Instead of trying to take the sad away from a disappointed child, share in the disappointment with him or her and acknowledge the emotion.
For example, say "I understand that you're disappointed. It must be very disappointing to have a play date all scheduled and then your friend is sick and can't come over."
Give your child a safe and supportive space to share and feel all emotions.
DON'T BE TOO HARD ON YOURSELF
There will be times when you didn't do something the way that you wanted. Don't kick yourself. Learn and move on. Everyone has bad days.
Be realistic in your reasoning
Detox your negative thinking patterns
FIND OPTIMISTIC WAYS TO EXPLAIN THINGS
When negative things happen, resist the urge to see them as permanent. A child who is being defiant may be having a bad day, or may be tired, or may be frustrated from an earlier event. That defiance is temporary, and not a permanent character trait.
When negative things happen, resist the urge to generalise them across time and space. A child who behaves one way at home may not behave the same way at school, or on the sports team.
When good things happen, enjoy them and savour them. Actively share with your child when you see them doing or saying positive things.
Catch your child doing things right. For example, say "I saw you helping that younger child up when she fell down off the see-saw. That was a very kind thing to do."
FIVE PRINCIPLES OF POSITIVE PARENTING
The principles go hand in hand to help you build a strong bond with your children and to position you as the effective leader your child needs throughout childhood.
Principle #1: Attachment: Attachment is a deep, secure emotional bond. Children are hardwired to connect with their caregivers emotionally, and without it, their development is hindered. The bond between primary caregivers and infants is responsible for shaping all our future relationships! It strengthens or damages our ability to focus, be conscious of our feelings and calm ourselves. It can even affect our resilience. If a secure attachment is made, children will rest in our love and security. They feel safe with us, and this safety provides them room to grow and learn appropriately. If a secure attachment is not made, research tells us that behavioural problems and relationship troubles later in life are likely. Not only do we want to create a secure bond so that our children can grow and develop properly, but this attachment also makes it easier to guide and correct them. A strong attachment gives us genuine influence, which is far better than forced compliance. Children want to please those they feel connected to. They listen to us and accept our boundaries much more readily when the bond is secure and strong. To develop a strong attachment, trust is essential. They must feel felt by us. When they feel we are for them, not against them; when they feel we are safe to run to; and when they feel that they are loved and valued, we will have their hearts. Only when we have their hearts do we have real, lasting influence in their lives.
Principle #2: Respect: Respect regarding children is often a one-sided topic. We expect them to show it to adults. The idea of showing respect to children is usually tied to permissiveness or being too "soft," but this isn't so. Children learn how to show respect best by living it. We respect a child's mind when we develop a secure attachment and when we are positive and affirming. We respect a child's body and dignity when we choose not to use shame or physical punishment. We respect their personhood by allowing space to explore and develop at their own pace, and we respect their spirit by honouring them just the way they are.
Principle #3: Proactive Parenting: I think parents will often wait until a problem arises before teaching the boundaries and skills needed to deal with that particular behavioural issue, but being proactive means putting in the time up front, before a problem arises. It means teaching children how anger feels in the body and giving them ways to deal with it (dinosaur breaths or shake-itout, for example) before they ever hit or bite a friend. Proactive parenting means building the relationship and allotting sufficient time for play and connection each day to thwart any behaviour problems that could arise from disconnection. It requires us to be watchful at play dates and around babies and pets so that we can intervene at the first sign of a problem. Proactive parenting also means responding rather than reacting to our children's behaviours. This requires forethought into how we will handle certain situations. Responsive parents are in control of their emotions and able to respond thoughtfully when a problem arises.
Principle #4: Empathetic Leadership: Too often, Positive Parenting is confused with permissiveness. This is unfortunate because they are completely opposite. Positive parents are very much in a leadership role with their children. It just doesn't look like the dictatorship we have come to recognize as typical. Empathy is an important part of leadership because it draws us closer and provides that important attachment. When children feel understood and know that we are on their side, they accept our leadership.
Principle #5: Positive Discipline: Positive discipline moves beyond punishment and toward problem-solving. Children don't learn life lessons with their noses in a corner. Positive discipline holds them accountable by teaching them how to own up to and fix their mistakes. It gives them the skills and tools necessary to do better in the future and focuses on their capabilities, not their mistakes.
New Age Instructional Techniques
Traditional pedagogical techniques, based on a teacher explaining a topic and students taking notes, may still be helpful occasionally. Still, education today revolves more around encouraging the students to awaken their curiosity and desire to learn.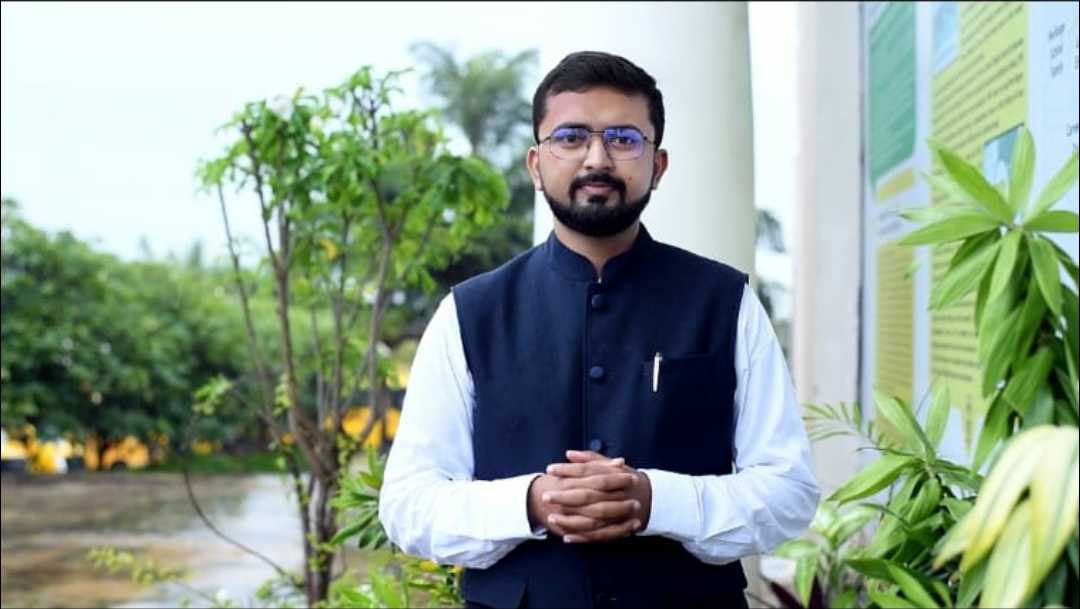 Education and its purposes have evolved over time. The meaning of 'knowing' has changed from remembering and repeating information to finding and applying it. Education helps students identify their critical purpose in life. It is really a tool to enable young minds to become lifelong learners. It empowers them to be able to tackle any challenge that life throws at them.
The purpose of being an educator is to make the world a better place. Where people are empathizing, caring, and capable of understanding each other. The prime objective of education is to nurture the leaders of tomorrow. To impart quality knowledge and learning so that the young generation becomes responsible and future global leaders and citizens.
Advanced research in education philosophy and brain science has had a tremendous impact on instructional strategies for the classroom. As a result, the educational paradigm has seen a transitional shift in instructional strategies over the past few years. Educators now are required to step out of their comfort zone of the traditional mode of teaching confined to classrooms.
Teachers are now bound to integrate the new instructional strategies to make a mark in the educational arena. A number of different teaching techniques have emerged during this transition and due to this change in education. Some of the research-backed pedagogical practices that are appropriate for 21st-century classrooms are:
Reciprocal Teaching:
Reciprocal teaching is a method in which students in small groups predict, clarify, question, and summarize a scaffolded reading comprehension. It is similar to a small group of students sitting in circles and using a communal constructivism approach to making meaning. Here each student takes the role of both learner and teacher within the group. This technique allows the students to develop a shared understanding of the text and supports the students who find it difficult to comprehend complex texts.
Student-generated questions :
This technique allows students to work individually or collaborate with peers to generate their own set of questions based on Bloom's Taxonomy template. This technique enables students to go through a rigorous thinking process of divergent and convergent thinking that ultimately ends with a reflection-based task to summarize their learning.
Higher-order thinking questions:
This technique of instructional learning is a must-have in every classroom. Critical thinking is essential as it allows students to apply the knowledge to a context different from the one that was initially learned. Using this strategy and adding cases and real-life situations to these questions allows children to develop relevance and motivation.
Reflection questions:
Metacognition – the science of thinking about learning is a potent tool that should be used in every classroom. This allows children to strengthen their understanding and retain the information for a longer period of time. Questions like the muddiest point today? What were my three takeaways from the last 30 minutes? How would I use this learning to make my day better? And many more allow students to reflect on their learning and evolve themselves as lifelong learners.
Taking a constructivist approach, these techniques or strategies allow the learners to accommodate and assimilate knowledge. When a teacher uses group work he/she is leveraging the true nature of learning. This collective activity allows and enables the students to find relevance in the learning environment. Moreover, it will enable learners to have agency over their learning by modeling a real-world situation. Often when a teacher starts using collaborative approaches, various reasons like unequal participation deter it. The classroom space dons a chaotic look, and the teacher has no control. All these have to be minutely dealt with by developing as a facilitator rather than a sage on the stage. Working in groups allows children to develop essential life skills like empathy, compassion, and critical thinking.
Traditional pedagogical techniques, based on a teacher explaining a topic and students taking notes, may still be helpful occasionally. Still, education today revolves more around encouraging the students to awaken their curiosity and desire to learn.
About the author:
Siddharth Rajgarhia is Chief learner and Director at Delhi Public School Nashik, Varanasi, and Lava Nagpur. Having 10 years of experience in leading schools. He is an avid Mindfulness practitioner and believes in lifelong learning