Imparting Values via Festive Celebrations
Smriti Agarwal pens down her thoughts on imparting values via festive celebrations.
At Podar Jumbo Kids, we have introduced 'Number Magic', a numeracy programme which gives form to abstract numbers for young children. Our language programme called 'Symphonics' has helped kindergarteners excel at reading skills by giving them a proper understanding of the soft sounds of letters, diagraphs and blends. However, our unique Life Skill and Parent Partnership Programme which we implement in our school festivals and events, is even more special. Here we go beyond the surface level of festivals and occasions, and aim to celebrate the underlying values they represent. By involving the parents in the execution of the same, we hope the learning moves beyond the school and is implemented in the child's home-life as well. The effects and response to this mindfulness are truly momentous and awe-inspiring; when we see the children absorb and practice the life-lessons we bring to the fore.
Life skills like compassion, sharing, friendship, resilience, courage in the face of adversity and many others are taught to children through the activities they participate in and enjoy during each celebration. We have come to realise the importance of Life Skills Education and how EQ (Emotional Quotient) is as important as IQ (Intelligence Quotient). These important skills are emphasised and learned through the spirit of the festival giving the children and parents a unique perspective towards the culture of community and empathy. Festivals are not celebrated for their religious implications, but rather for their cultural heritage and the spirit of community skills.
Instead of being a simple day off, national events are celebrated on the same day, to ensure the children understand the historical importance of the day and understand its implications on the present. At every event, parents are invited to the school to celebrate and participate with their children, to strengthen the child's belief that they are a part of a collaborative, harmonious and supportive environment. Parents often miss out on essential play-time with their children, and are unable to give them undivided attention because of professional and household obligations. However, at the school events they are placed in a space free of distractions to simply be a child with their offspring, while enjoying the myriad activities on hand.
Out of the 45 different events we hold, here are a few of my favourites that show the ways we have co-opted the traditional celebrations, and given them our own unique spin-
Gandhi Jayanti – Bapu ke anek roop – Educating parents and children on the different roles our father of the nation fulfilled in his lifetime; that of a lawyer, weaver, scavenger, potter etc
Gurunanak Jayanti – The theme is 'Wisdom, Power and Knowledge', implying that the attributes of Gurunanakji are focused on, imbibed and practiced instead of celebrating it religiously.
Janmashtami – 'Milk and milk products help me grow, give me more, give me more' – Children learn about healthy eating habits and understand the process and benefits of consuming milk products during growing years.
Halloween – 'Fear will run when we have Halloween fun' – With shadow play and neon lit dark rooms as a few of the activities for children, it helps them realise that shadows or darkness which they are scared of are more fictitious than real.
Rakshabandhan – Children make the rakhis which they tie to trees and plants with the promise to protect the environment.
Kartavya – Silent walkathon by children and parents to advocate safety on roads and urging people to follow traffic rules and regulations.
Our anniversary celebrations do not rely on pop-culture references and themes, instead we choose a specific theme that would be fun and educational for the children, every year. We immerse the children in the history and understanding behind the theme for months leading up to the annual day, so that they are not merely repeating lines but are rather sharing the insight they have gained. This is shared in the form of a musical extravaganza that is written in-house by our educators and represents almost every state and culture of the nation, like the last year's theme 'Jai Jawan Jai Kisan' or this year's 'Weaves of India'.
Parents are encouraged to participate with DIY Prop-Making Parties and a special Parent's Dance, which also fosters a kinship between the educators and the families.
The themes for the annual Sports Meet also showcase that learning can be fun through a playful and stress-free experience. This year 'Sports With The Magic Of Numbers' had children doing math activities and gaining numerical skills on the race track. A Sports Meet is not about competition or winning but about completing the task at hand and learning from it. We implement a 100% participation policy to include every child and foster the spirit of sportsmanship over competition by presenting each child with a certificate.
Teaching academic subjects or life subjects needs to have a wider range of focus which reduces the dependency on books and classrooms. Let's take every opportunity to make learning experiential and engaging through play and hands-on activities.
Smriti Agarwal is Senior Headmistress, Podar Jumbo Kids Mumbai,
New Age Instructional Techniques
Traditional pedagogical techniques, based on a teacher explaining a topic and students taking notes, may still be helpful occasionally. Still, education today revolves more around encouraging the students to awaken their curiosity and desire to learn.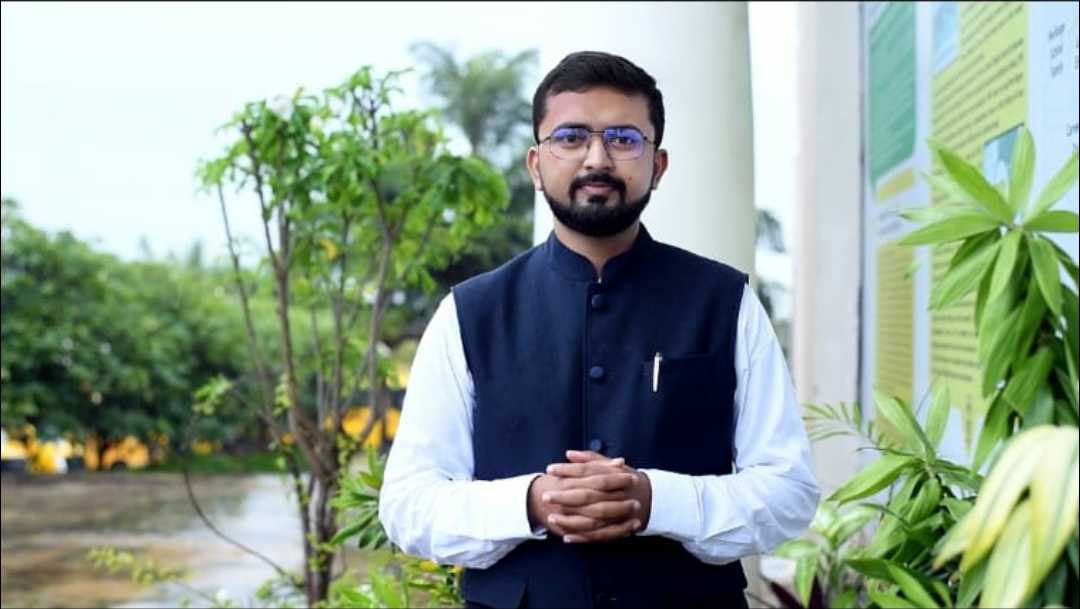 Education and its purposes have evolved over time. The meaning of 'knowing' has changed from remembering and repeating information to finding and applying it. Education helps students identify their critical purpose in life. It is really a tool to enable young minds to become lifelong learners. It empowers them to be able to tackle any challenge that life throws at them.
The purpose of being an educator is to make the world a better place. Where people are empathizing, caring, and capable of understanding each other. The prime objective of education is to nurture the leaders of tomorrow. To impart quality knowledge and learning so that the young generation becomes responsible and future global leaders and citizens.
Advanced research in education philosophy and brain science has had a tremendous impact on instructional strategies for the classroom. As a result, the educational paradigm has seen a transitional shift in instructional strategies over the past few years. Educators now are required to step out of their comfort zone of the traditional mode of teaching confined to classrooms.
Teachers are now bound to integrate the new instructional strategies to make a mark in the educational arena. A number of different teaching techniques have emerged during this transition and due to this change in education. Some of the research-backed pedagogical practices that are appropriate for 21st-century classrooms are:
Reciprocal Teaching:
Reciprocal teaching is a method in which students in small groups predict, clarify, question, and summarize a scaffolded reading comprehension. It is similar to a small group of students sitting in circles and using a communal constructivism approach to making meaning. Here each student takes the role of both learner and teacher within the group. This technique allows the students to develop a shared understanding of the text and supports the students who find it difficult to comprehend complex texts.
Student-generated questions :
This technique allows students to work individually or collaborate with peers to generate their own set of questions based on Bloom's Taxonomy template. This technique enables students to go through a rigorous thinking process of divergent and convergent thinking that ultimately ends with a reflection-based task to summarize their learning.
Higher-order thinking questions:
This technique of instructional learning is a must-have in every classroom. Critical thinking is essential as it allows students to apply the knowledge to a context different from the one that was initially learned. Using this strategy and adding cases and real-life situations to these questions allows children to develop relevance and motivation.
Reflection questions:
Metacognition – the science of thinking about learning is a potent tool that should be used in every classroom. This allows children to strengthen their understanding and retain the information for a longer period of time. Questions like the muddiest point today? What were my three takeaways from the last 30 minutes? How would I use this learning to make my day better? And many more allow students to reflect on their learning and evolve themselves as lifelong learners.
Taking a constructivist approach, these techniques or strategies allow the learners to accommodate and assimilate knowledge. When a teacher uses group work he/she is leveraging the true nature of learning. This collective activity allows and enables the students to find relevance in the learning environment. Moreover, it will enable learners to have agency over their learning by modeling a real-world situation. Often when a teacher starts using collaborative approaches, various reasons like unequal participation deter it. The classroom space dons a chaotic look, and the teacher has no control. All these have to be minutely dealt with by developing as a facilitator rather than a sage on the stage. Working in groups allows children to develop essential life skills like empathy, compassion, and critical thinking.
Traditional pedagogical techniques, based on a teacher explaining a topic and students taking notes, may still be helpful occasionally. Still, education today revolves more around encouraging the students to awaken their curiosity and desire to learn.
About the author:
Siddharth Rajgarhia is Chief learner and Director at Delhi Public School Nashik, Varanasi, and Lava Nagpur. Having 10 years of experience in leading schools. He is an avid Mindfulness practitioner and believes in lifelong learning