Are we raising a generation of narcissists?
Swati Sarawagi delves on an important question – are we raising a generation of narcissists?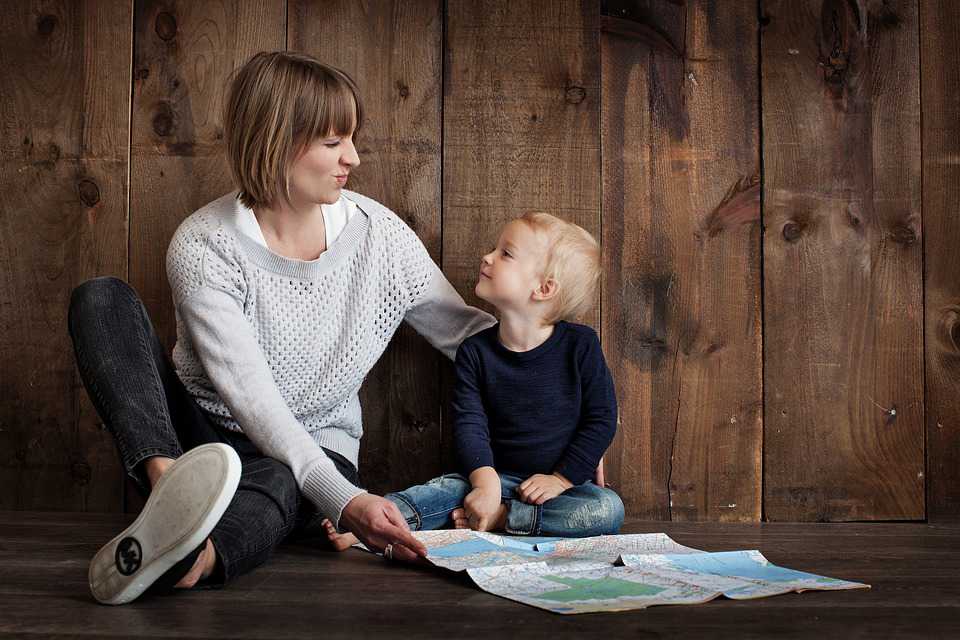 In the Facebook world, one expects friends to clap for every cup of coffee, coup and cuddle.
In the real world too, are we raising children addicted to praise for their self-esteem?
A parent is a child's first and foremost cheerleader! Children need to hear their parents' encouragement that gives him confidence. Praise is social conditioning that will help steer the child in the chosen direction. Praise is an important tool for moulding the child's habits
We all know praise is addictive. Let it not become counter-productive!
A baby is born with a natural instinct to explore. He is highly motivated when his actions produce results. He doesn't need praise for crying when he is hungry – the food he receives is reward enough. A baby understands that his actions are producing a result on somebody (when I cry, papa picks me up) or something (when I press this button, the toy lights up). He feels capable of trying new experiences. He does not need praise; his reward is in the sheer delight of producing result.
Most of us grew up in a time when our parents were strict and too much praise was considered superfluous. Can you imagine yourself being praised for tying your shoelaces? It was expected of you and you did it. And you went on with life without assuming that what you had done needed a mention.
A parent now, you are constantly trying to find a balance – even in something like praising your child. How much is too much?
Rewards need to be earned and they should be given sparingly to have value. The culture of a participation certificate takes away from the effort component.
What can parents do to encourage children to take risks and grow without the fear of being judged and without the need to be celebrated for every small feat?
LET YOUR CHILD BE SELF-MOTIVATED
Intrinsic motivation happens when a child feels pleasure and pride in what he has accomplished. External token rewards (praise, stickers, gifts) are then not required. He feels good about himself and enjoys challenges.
Rewarding children for every minor achievement, on the other hand, diminishes the joy for its own sake. Let the outcome be the reward in itself.
TIMING IS IMPORTANT
Praise in the middle of the task might throw him off task and make him lose interest in completing it. Instead, a warm smile or a back rub will also convey to your child that you appreciate what he is doing.
ACTIVITIES SHOULD BE DEVELOPMENTALLY AND AGE APPROPRIATE
Experiences should be neither too hard nor too easy. Too easy and he becomes bored. Too challenging and he will lose interest and become disheartened. He may not be motivated to try if he doesn't think he can do it. Mastery through his own effort will keep him motivated. Our aim is to not use praise as validation. The child should develop the self-confidence of being right. Putting kids on a pedestal for completing a most mundane task hampers the child's selfconfidence as he feels that the very least is expected from him. He feels belittled – that is all that he must be worth. His activities must challenge him to meet realistic attainable standards.
ENCOURAGE A GROWTH MINDSET THAT IS WILLING TO ASK QUESTIONS, TRY NEW THINGS AND LOOK DUMB!
If we praise the child for being "smart"- he may be scared to ask a "dumb" question – to let his peers know that he is not as smart as the teacher thinks him to be. He also begins to feel he needs to do things perfectly in order to get someone's approval. He then avoids activities that are beyond his comfort zone and becomes risk aversive. Do we want him to become scared of not knowing all the answers and stick to only the conventional path?
A child should, instead, be praised for trying.
And a final word of caution – praise should not compensate for failure or it comes across as pity. "You did your best" will also convey to the child that he has a fixed ability that cannot be improved (he has already done his best!). Focus rather on the effort and tell him which areas he can improve in. He will appreciate that a lot more. Replace "Try harder" with "The runs were outstanding but be careful about the catches you gave away." This information helps him to understand which areas to focus on.
You must praise your child otherwise he won't be inspired to put in his best. He might even think you don't care. Our aim is to make him not dependent on it.
Keep it simple.
Let him truly deserve the praise.
Effective praise serves to motivate and increase a child's levels of confidence. So how do we encourage him to stretch himselfto extend beyond their current comfort zone?
Harmful praise – Judges/ labels children- "You are a smart girl for finishing this puzzle" implies stupidity for an unsolved problem. Effective praise – Acknowledges the child- "I can see that you enjoy puzzles a lot."
Hp – Is general – "Good boy" Ep – Is specific- "You have kept your toys away" is a far better acknowledgement that is likely to produce the desired action again (hopefully).
Hp – Compare a child to another. This indicates that competition, not mastery is the goal- "If Sai can do it, why can't you?" Ep – Compare the child to his own past performance- "Last time you struggled with the concept- this time it was easier. Did you practise at home?"
Hp – Praising the outcome- "You ate an apple – here's a star for you" Ep – Linking the activity to the pleasure experienced- "Wasn't the apple crunchy and juicy? And your body will thank you for making it so strong!"
Hp – Belittling the child's success – "You finished the task because you took extra time." Ep – Linking the effort to the success- "You could do this because you thought long and hard about the problem and remembered the steps."
Hp – Compliment involves you- "I am so proud of your run today." Ep – Compliment centers around the child I'm sure you are proud of yourself."
Hp – Focuses on the outcome- "You got 10 out of 10! Superb" Ep – Focuses on the effort and the strategies used by the child- "You got all correct and I can see that you are improving your handwriting too."
Hp – Bragging in public puts pressure on the child to perform. (It also annoys your guests.) "Baby, show him the dance you just learnt." Ep – Celebrate your child's achievements with comfort people. He himself will join in to demonstrate his newly acquired skill – "Show Baba the dance you were practicing."
Hp – Exaggerating – Children sense insincere praise as quickly as adults. When a dive is executed awkwardly despite a lot of effort, there is no point in saying – "Beautiful dive!" Ep – Being truthful- By not defining the outcome as good or bad, the child does not feel judged and yet knows she has your attention- "You were focused and the effort was evident. You are getting better with every dive. "
Hp – Praise for error free success or low challenge activity- "You did it so fast! So cool." Ep – When the child has already displayed mastery over something previously- "I'm sorry I wasted your time with something so easy. Let's try something hard- something you can learn from."
Hp – When the outcome is not great- "This painting looks amazing." Ep – Communication is very satisfying to a child -Have a conversation to show your interest- "Hmm- you used orange to depict the sky. Is that for a reason?"
Hp – Praise him for being smart- indicating that intelligence is fixed- "You are smart for solving this problem so fast." Ep – Praise the capability for learning – indicating that intelligence can be nurtured- "You applied the concepts taught to you correctly. That was smart of you."
Hp – Diluting the praise "Who would have thought you could complete your meal in less than an hour?" Sarcasm is likely to do more harm than good. Pointing out past failures is really a way of criticising your child. Ep – Praise should be sincere or it loses its power. And it should focus on the present achievement of the child. "You are growing to be an independent boy as you can now finish your meal in less than an hour."
New Age Instructional Techniques
Traditional pedagogical techniques, based on a teacher explaining a topic and students taking notes, may still be helpful occasionally. Still, education today revolves more around encouraging the students to awaken their curiosity and desire to learn.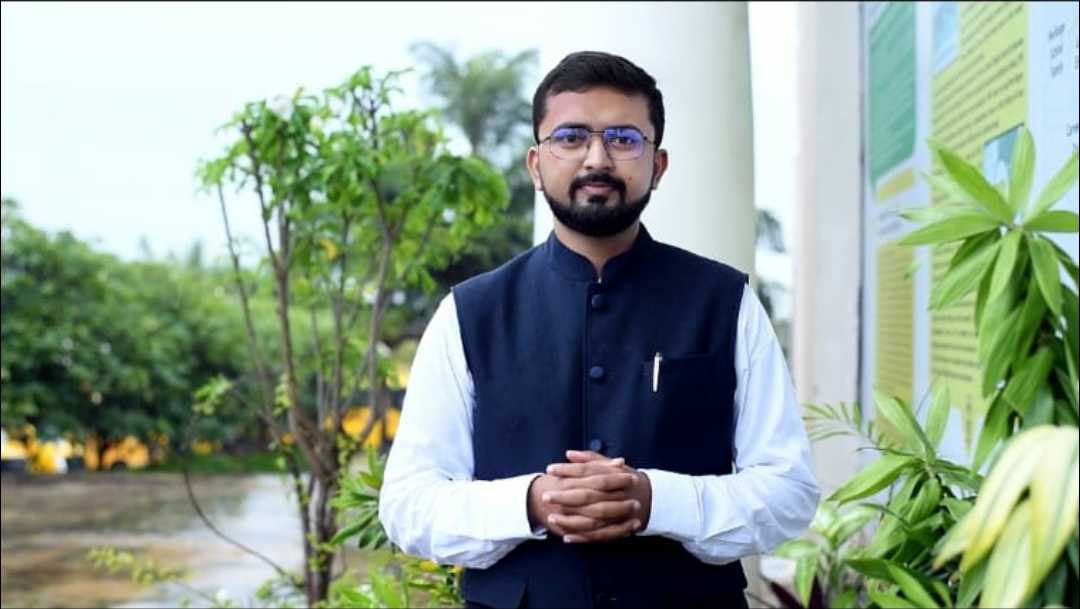 Education and its purposes have evolved over time. The meaning of 'knowing' has changed from remembering and repeating information to finding and applying it. Education helps students identify their critical purpose in life. It is really a tool to enable young minds to become lifelong learners. It empowers them to be able to tackle any challenge that life throws at them.
The purpose of being an educator is to make the world a better place. Where people are empathizing, caring, and capable of understanding each other. The prime objective of education is to nurture the leaders of tomorrow. To impart quality knowledge and learning so that the young generation becomes responsible and future global leaders and citizens.
Advanced research in education philosophy and brain science has had a tremendous impact on instructional strategies for the classroom. As a result, the educational paradigm has seen a transitional shift in instructional strategies over the past few years. Educators now are required to step out of their comfort zone of the traditional mode of teaching confined to classrooms.
Teachers are now bound to integrate the new instructional strategies to make a mark in the educational arena. A number of different teaching techniques have emerged during this transition and due to this change in education. Some of the research-backed pedagogical practices that are appropriate for 21st-century classrooms are:
Reciprocal Teaching:
Reciprocal teaching is a method in which students in small groups predict, clarify, question, and summarize a scaffolded reading comprehension. It is similar to a small group of students sitting in circles and using a communal constructivism approach to making meaning. Here each student takes the role of both learner and teacher within the group. This technique allows the students to develop a shared understanding of the text and supports the students who find it difficult to comprehend complex texts.
Student-generated questions :
This technique allows students to work individually or collaborate with peers to generate their own set of questions based on Bloom's Taxonomy template. This technique enables students to go through a rigorous thinking process of divergent and convergent thinking that ultimately ends with a reflection-based task to summarize their learning.
Higher-order thinking questions:
This technique of instructional learning is a must-have in every classroom. Critical thinking is essential as it allows students to apply the knowledge to a context different from the one that was initially learned. Using this strategy and adding cases and real-life situations to these questions allows children to develop relevance and motivation.
Reflection questions:
Metacognition – the science of thinking about learning is a potent tool that should be used in every classroom. This allows children to strengthen their understanding and retain the information for a longer period of time. Questions like the muddiest point today? What were my three takeaways from the last 30 minutes? How would I use this learning to make my day better? And many more allow students to reflect on their learning and evolve themselves as lifelong learners.
Taking a constructivist approach, these techniques or strategies allow the learners to accommodate and assimilate knowledge. When a teacher uses group work he/she is leveraging the true nature of learning. This collective activity allows and enables the students to find relevance in the learning environment. Moreover, it will enable learners to have agency over their learning by modeling a real-world situation. Often when a teacher starts using collaborative approaches, various reasons like unequal participation deter it. The classroom space dons a chaotic look, and the teacher has no control. All these have to be minutely dealt with by developing as a facilitator rather than a sage on the stage. Working in groups allows children to develop essential life skills like empathy, compassion, and critical thinking.
Traditional pedagogical techniques, based on a teacher explaining a topic and students taking notes, may still be helpful occasionally. Still, education today revolves more around encouraging the students to awaken their curiosity and desire to learn.
About the author:
Siddharth Rajgarhia is Chief learner and Director at Delhi Public School Nashik, Varanasi, and Lava Nagpur. Having 10 years of experience in leading schools. He is an avid Mindfulness practitioner and believes in lifelong learning