Leading change in ECE
Dr Nicolene du Preez expresses her views on leading change in ECE.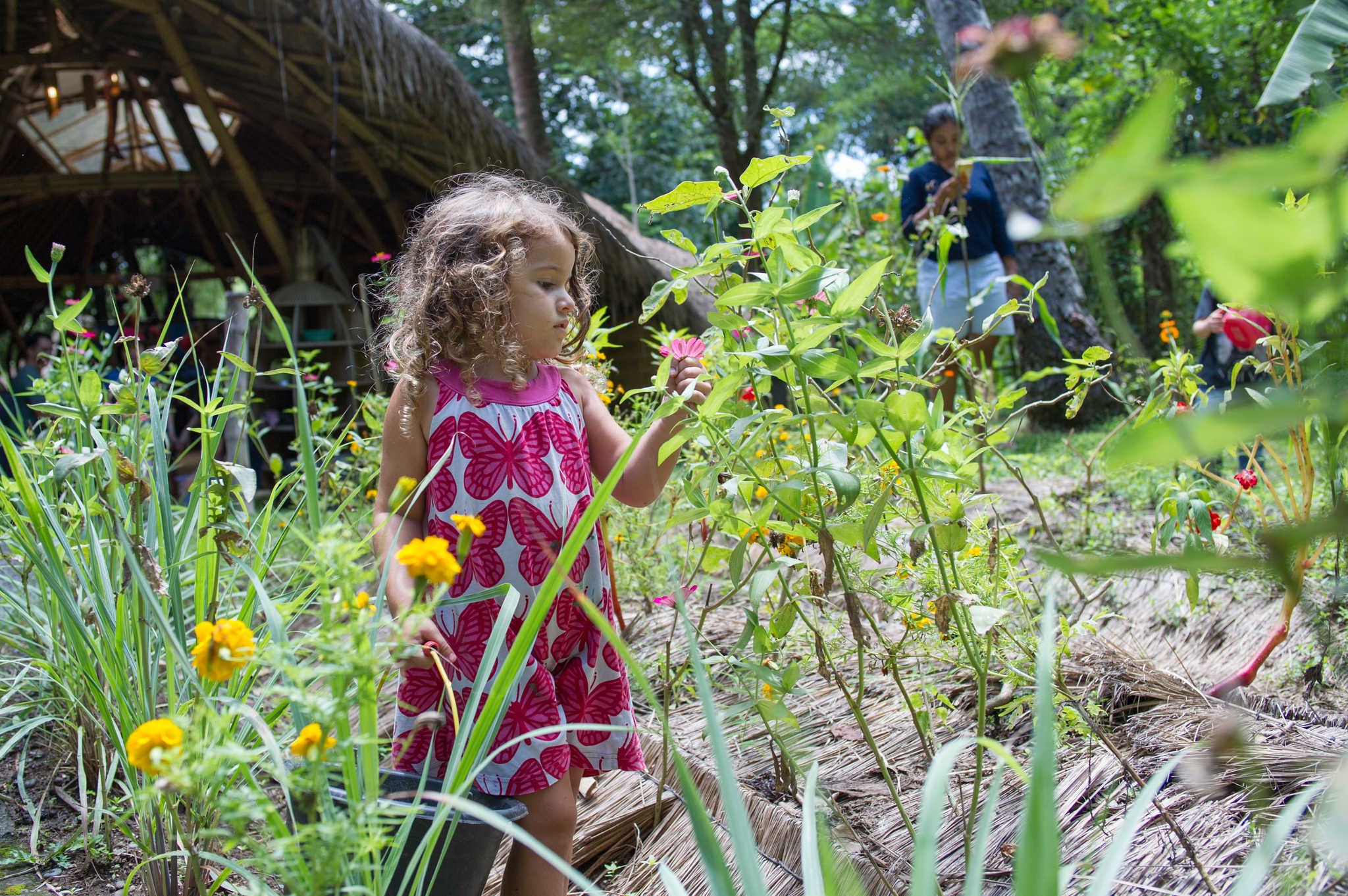 "We need the tonic of wildness…At the same time that we are earnest to explore and learn all things, we require that all things be mysterious and unexplorable, that land and sea be indefinitely wild, unsurveyed and unfathomed. We can never have enough of nature." -Henry David Thoreau, Walden: Or, Life in the Woods
Radical change has taken place in education systems during recent decades (Bennet: 2018). According to multiple sources, it is a pivotal time in Early Childhood Education because of the critical need to ensure the development of frameworks that will allow educators to deeply understand and connect concepts of "care" and "education". European Commission, 2011; Eurydice, 2009; Penn, 2009; UNESCO, 2010 (in Bennet 2018: 3,4) When it comes to leading change and redefining curriculum frameworks towards ones that will have a lasting impact in a fast-changing high demand world, early years is the most sensible place to start. It is not difficult to envision the Early Years (EY) as a garden filled with opportunity like plants that grow from their roots up when the soil is carefully prepared to allow growth to flourish. The same analogy applies to education. Our EY need to grow from well prepared educational soil for the whole system to benefit. According to Amus (2012:7?10) the notion of early childhood and nature is not new. This notion is grounded in historical theories by the work of Froebel, Rudolf Steiner, Maria Montessori, Reggio Emilia approach and Forest Kindergartens (Amus 2012:7?10). Early childhood Education (ECE) is without a doubt the seed and soil where all education starts.
At Green School Bali, this valuable fertile ground called Early Years is nurtured through nature and mindful intent to educate for sustainability. The outcome of this pedagogical garden will rest heavily upon the preparation of the soil. This article will briefly explore a philosophical journey offering an organic view of Early Childhood Education through the lens of permaculture design principles. This fresh approach of Early Childhood Education might be the nourishing compost we have all been waiting for.
According to Soderberg (2018), now more than ever it is time to rethink what it is that we are doing in educaEXPERTSPEAK Leading change in ECE February 2019 83 tion so that our practices have more profound impact on society and the world itself.
"The ecological, structural and epistemological crisis that the planet is facing right now cannot be resolved within the modern educational model. Education can be a means for the transformation of society to a more just, sustainable future – but only if education itself is transformed and re-envisioned by looking to the perspectives that have been most marginalized. This new kind of pedagogy will develop outside the realm of an academic discourse" – Soderberg (2018).
Possible questions might sprout: What if it is possible to have a curriculum design that clearly reflects sufficient and sustainable principles? What if ECE could incorporate a philosophical basis into the curriculum that will share principles that are fair and equal to all involved, humans and nature? What if there are examples that might lead us closer to an understanding of what these solutions might look like?
As one walks through the Early Years at Green School and admires the wallless bamboo structures, one cannot help but feel that the answer is near. The interconnectedness between nature and one's own being awakens the very core of wonder, so deep that it can be felt from the inside out. The wild jungle weaves education and community together and it is with no surprise to find permaculture principles living and thriving here. In the heart of the Green School, Early Years is slowly evolving into a transformative pedagogy
There are 12 permaculture design principles with three core parts in the center. The three core parts – earth care, people care and fairshare work-are interconnected to establish a fertile basis for these twelve principles to flourish. When planning the design for any curriculum the integration of the three center parts will be at the core guiding the design.
When referring to permaculture, the pure intent is to be self sufficient and sustainable. Early Childhood Education could be developed from the very same intent. For the next part of this article the focus will be looking at the permaculture design principles and their possible philosophical value as a starting point to approach curriculum, with the intent to cultivate a deeper of understanding by design.
PRINCIPLE ONE: OBSERVE AND INTERACT
By taking the time to engage with nature we can design solutions that suit our particular situation.
Observe and interact holds a strong power in the development of curriculum. Designing solutions from contextual observations can be revolutionary. Taking time to interact with children, educators and parents will allow insight.
Even small observations can be useful to make meaningful changes in curriculum as our holistic understanding of children expands.
PRINCIPLE TWO: CATCH AND STORE ENERGY
By developing systems that collect resources when they are abundant, we can use them in times of need.
Catch and store the energy your curriculum produces. This energy will be evident in the way educators respond to planning and implementation. A well-designed curriculum will draw from all its resources internally and both externally. These resources such as passionate educators or a knowledgeable community will feed the curriculum in times of need. It is however important to make sure that in abundant times these resources are valued and kept safe for the future
PRINCIPLE THREE: OBTAIN A YIELD
Ensure that you are getting truly useful rewards as part of the work that you are doing. Obtaining a yield is a valuable principle to remind us of how we can celebrate our success. It also reminds us in the education sector of how to plan ahead to be successful. The yield may vary from small success in classroom projects to community wide endeavors. Obtaining the yield of how well a unit was implemented can have a knock on effect if we capture and store the right information, process and achievements for future and immediate use.
Dr Nicolene du Preez (EdD) is Kindergarten Teacher, Green School, Bali, Indonesia.
New Age Instructional Techniques
Traditional pedagogical techniques, based on a teacher explaining a topic and students taking notes, may still be helpful occasionally. Still, education today revolves more around encouraging the students to awaken their curiosity and desire to learn.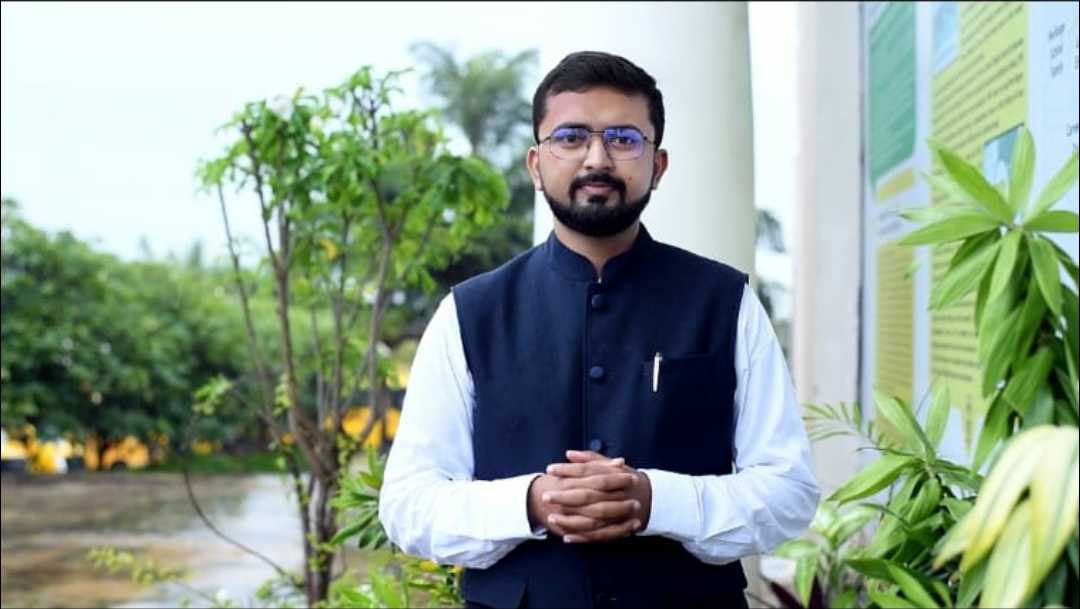 Education and its purposes have evolved over time. The meaning of 'knowing' has changed from remembering and repeating information to finding and applying it. Education helps students identify their critical purpose in life. It is really a tool to enable young minds to become lifelong learners. It empowers them to be able to tackle any challenge that life throws at them.
The purpose of being an educator is to make the world a better place. Where people are empathizing, caring, and capable of understanding each other. The prime objective of education is to nurture the leaders of tomorrow. To impart quality knowledge and learning so that the young generation becomes responsible and future global leaders and citizens.
Advanced research in education philosophy and brain science has had a tremendous impact on instructional strategies for the classroom. As a result, the educational paradigm has seen a transitional shift in instructional strategies over the past few years. Educators now are required to step out of their comfort zone of the traditional mode of teaching confined to classrooms.
Teachers are now bound to integrate the new instructional strategies to make a mark in the educational arena. A number of different teaching techniques have emerged during this transition and due to this change in education. Some of the research-backed pedagogical practices that are appropriate for 21st-century classrooms are:
Reciprocal Teaching:
Reciprocal teaching is a method in which students in small groups predict, clarify, question, and summarize a scaffolded reading comprehension. It is similar to a small group of students sitting in circles and using a communal constructivism approach to making meaning. Here each student takes the role of both learner and teacher within the group. This technique allows the students to develop a shared understanding of the text and supports the students who find it difficult to comprehend complex texts.
Student-generated questions :
This technique allows students to work individually or collaborate with peers to generate their own set of questions based on Bloom's Taxonomy template. This technique enables students to go through a rigorous thinking process of divergent and convergent thinking that ultimately ends with a reflection-based task to summarize their learning.
Higher-order thinking questions:
This technique of instructional learning is a must-have in every classroom. Critical thinking is essential as it allows students to apply the knowledge to a context different from the one that was initially learned. Using this strategy and adding cases and real-life situations to these questions allows children to develop relevance and motivation.
Reflection questions:
Metacognition – the science of thinking about learning is a potent tool that should be used in every classroom. This allows children to strengthen their understanding and retain the information for a longer period of time. Questions like the muddiest point today? What were my three takeaways from the last 30 minutes? How would I use this learning to make my day better? And many more allow students to reflect on their learning and evolve themselves as lifelong learners.
Taking a constructivist approach, these techniques or strategies allow the learners to accommodate and assimilate knowledge. When a teacher uses group work he/she is leveraging the true nature of learning. This collective activity allows and enables the students to find relevance in the learning environment. Moreover, it will enable learners to have agency over their learning by modeling a real-world situation. Often when a teacher starts using collaborative approaches, various reasons like unequal participation deter it. The classroom space dons a chaotic look, and the teacher has no control. All these have to be minutely dealt with by developing as a facilitator rather than a sage on the stage. Working in groups allows children to develop essential life skills like empathy, compassion, and critical thinking.
Traditional pedagogical techniques, based on a teacher explaining a topic and students taking notes, may still be helpful occasionally. Still, education today revolves more around encouraging the students to awaken their curiosity and desire to learn.
About the author:
Siddharth Rajgarhia is Chief learner and Director at Delhi Public School Nashik, Varanasi, and Lava Nagpur. Having 10 years of experience in leading schools. He is an avid Mindfulness practitioner and believes in lifelong learning