Six Tips to Be a Truly Great Parent
Sadhguru suggests Six Tips to Be a Truly Great Parent.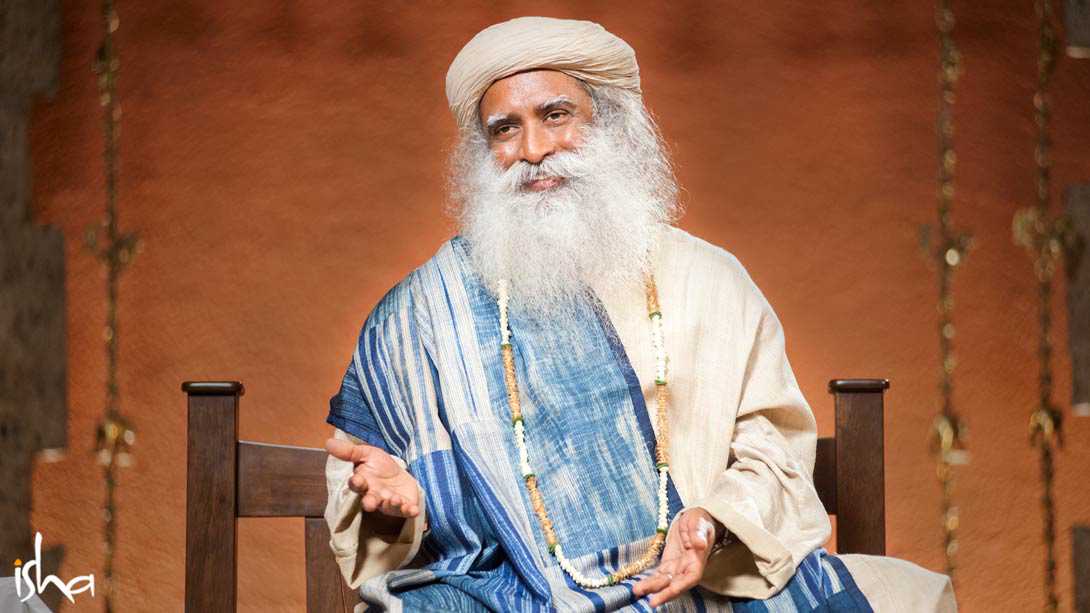 A few hundred years ago, John Wilmot, an English lord, said something significant about parenting: "Before I got married, I had six theories about bringing up children. Now I have six children and no theories." So, what should you do in terms of parenting? Look back at yourself when you were a child – what kind of parents would have been the best?
Unfortunately, people have been made to believe that children are all born improper and we have to correct them. If you look at parents and children, generally, at least children below 10 years of age are definitely more joyful. So, who should be the consultant for life – those who are more joyful, or those who are falling apart within themselves because they do not know how to handle their offspring? Children emulate what you do. If you set an example as someone worth looking up to, you do not have to do much parenting.
#1 EVALUATE YOURSELF
Before you decide to have a child, you must evaluate yourself in every aspect – the way you sit, stand, speak, and react to situations. Ask yourself, if you were a five-year-old, would you like and look up to this person? Another thing you could do is spend sufficient time with children to see if they like you, and if you like them. This way, a lot of wisdom would blossom, and fertility clinics would close down.
#2 CREATE THE RIGHT ATMOSPHERE
If you already have a child, all you have to do is create a loving, supportive, and invigorating atmosphere. There is really nothing to teach. What you know about life that the child does not know are just a few tricks of the world, how to survive and how to make a living. These tricks need not be taught to children too early. Right now, when a child enters your life, it is time to learn, not to teach. Children may not know what is dangerous, what is nice, and things like that. But hopefully you have a certain wisdom about life around you. If they are moving towards danger, exercise your wisdom. Otherwise, children are able to conduct life more joyfully than you. Learn those aspects from them.
Do not teach them commandments that have not worked for you and that you yourself could never follow. If you want your children to be better than you, the first thing you have to do is to establish integrity, because wherever they go, this will sustain them. If you try to teach your children things that you are not able to follow yourself, obviously they will see through that after some time. Your words and your behavior should match. If you create a loving and vibrant atmosphere, they will be fine.
#3 SKIP THE TOYS, CLIMB A TREE
You have to physically nourish and mentally ignite children about things. The simplest way is to take them out into nature, where everything, from an insect to a flower, is exciting. But most parents today want to buy some stuff, throw it in the children's room, lock it – everything is padded so that they cannot hurt themselves – and the parents can go to a party. That is not parenting.
Billions of dollars are spent every year on toys for twenty to thirty percent of the children on the planet, while the remaining seventy percent never get a toy in their lives. Those who get these toys are the ones who suffer most, on a mental and emotional level. The others may suffer because of lack of nutrition and other basic requirements. But the affluent ones are going through inner turmoil.
If instead you take your children out, make them climb a tree, walk somewhere with them, take them for a swim, the child will grow up physically and mentally healthy.
#4 PREPARE YOURSELF FOR A 20-YEAR PROJECT
Once you have a child, it is a twenty year project – if they do well. If they do not do well, it is a lifelong project. If you are not ready for that, you should not get into it. A child is not a personalised project. We are creating the next generation. In some way, the next generation should be at least one step ahead of where we are. If we do not aspire and work towards that, we should not have children. What is the point if the next generation is going to be just like us, nothing more?
And above all, humanity is not on the verge of extinction – there is no need for everyone to reproduce. It almost looks like we are trying to compete with the insect population in terms of numbers. It is time we slow down in many respects.
Those who decide to have children must dedicate time for them, because this is about making the next generation better than who we are. And above all, you must be a kind of a person the child will look up to and love to be with. If they are really looking up to you, five minutes of contact can be worth five days.
The responsibility of having a child requires involvement. Suppose you made the mistake of having a child without being able to offer the necessary involvement, then please hand over the child to someone who is loving, caring and joyful, someone who is able to give his or her life to the child. Whether they are the biological parents or not – the child does not care. Whoever is most loving, most joyful, is the one who children would like to hang around with.
#5 EXPLORE THE POSITIVE AND WONDERFUL WORLD
Nowadays it's not uncommon to find three-year-old kids glued to the television or smartphone screen. And we don't know what they are taking in because even you can't figure what's going on. One moment, somebody is talking about creating a beautiful world, the next moment there is a bombing happening.
Every parent needs to think about what they want to expose their children to. The exposure that they have had is what will stick with them for life, not a moral teaching. You must expose them to all the wonderful things in life.
This may sound extreme, but I think if people want to have children, they should be ready to withdraw with them to a natural space for at least two months in a year, rather than living in cities or apartments. Children need to be in nature if you want them to be healthy and physically and mentally balanced.
#6 PROVIDE EMOTIONAL SECURITY
The number of people going crazy today is too large. In the European Union for example, which has enjoyed economic wellbeing for much of the last two centuries, thirty-eight percent of the population has psychological problems. This is mainly because they grew up in conditions where they were uncared for. They did not know if their mother or father would leave them at some point. When there is no emotional security, human beings become psychologically imbalanced. If you want a generation of people to be productive, they either must be conscious or they must have emotional security – otherwise, they will go crazy. We have destroyed all these things, and then we wonder why our children are acting crazy, why our children are shooting someone or themselves.
For most people, I would say emotions make up at least eighty percent of who they are. If you do not harness your emotions, if you do not make them into a positive force in your life, they can smother and destroy you. Today, being emotional is equated with having negative emotions. When we say someone became very emotional, it means he went a little crazy. We have to change this concept in the world. Why can't we acknowledge that joy, bliss, love, devotion and ecstasy are emotions?
Emotional security is absolutely important, because emotions are still the largest dimension of most human beings. If one becomes really conscious, then emotions do not matter. But until then, they play a significant role. So, if we want to bring up our children well, there should be a loving atmosphere around them all the time – not just at home, but also in school and on the street.
Ranked amongst the fifty most influential people in India, Sadhguru is a yogi, mystic, visionary and bestselling author. Sadhguru has been conferred the "Padma Vibhushan", India's highest annual civilian award, by the Government of India in 2017, for exceptional and distinguished service.
New Age Instructional Techniques
Traditional pedagogical techniques, based on a teacher explaining a topic and students taking notes, may still be helpful occasionally. Still, education today revolves more around encouraging the students to awaken their curiosity and desire to learn.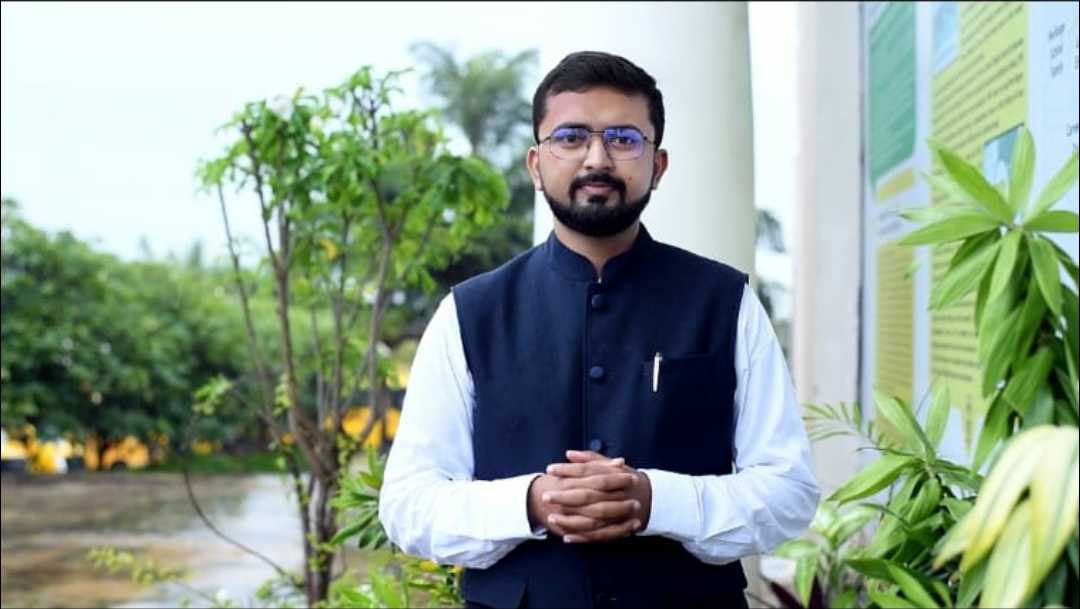 Education and its purposes have evolved over time. The meaning of 'knowing' has changed from remembering and repeating information to finding and applying it. Education helps students identify their critical purpose in life. It is really a tool to enable young minds to become lifelong learners. It empowers them to be able to tackle any challenge that life throws at them.
The purpose of being an educator is to make the world a better place. Where people are empathizing, caring, and capable of understanding each other. The prime objective of education is to nurture the leaders of tomorrow. To impart quality knowledge and learning so that the young generation becomes responsible and future global leaders and citizens.
Advanced research in education philosophy and brain science has had a tremendous impact on instructional strategies for the classroom. As a result, the educational paradigm has seen a transitional shift in instructional strategies over the past few years. Educators now are required to step out of their comfort zone of the traditional mode of teaching confined to classrooms.
Teachers are now bound to integrate the new instructional strategies to make a mark in the educational arena. A number of different teaching techniques have emerged during this transition and due to this change in education. Some of the research-backed pedagogical practices that are appropriate for 21st-century classrooms are:
Reciprocal Teaching:
Reciprocal teaching is a method in which students in small groups predict, clarify, question, and summarize a scaffolded reading comprehension. It is similar to a small group of students sitting in circles and using a communal constructivism approach to making meaning. Here each student takes the role of both learner and teacher within the group. This technique allows the students to develop a shared understanding of the text and supports the students who find it difficult to comprehend complex texts.
Student-generated questions :
This technique allows students to work individually or collaborate with peers to generate their own set of questions based on Bloom's Taxonomy template. This technique enables students to go through a rigorous thinking process of divergent and convergent thinking that ultimately ends with a reflection-based task to summarize their learning.
Higher-order thinking questions:
This technique of instructional learning is a must-have in every classroom. Critical thinking is essential as it allows students to apply the knowledge to a context different from the one that was initially learned. Using this strategy and adding cases and real-life situations to these questions allows children to develop relevance and motivation.
Reflection questions:
Metacognition – the science of thinking about learning is a potent tool that should be used in every classroom. This allows children to strengthen their understanding and retain the information for a longer period of time. Questions like the muddiest point today? What were my three takeaways from the last 30 minutes? How would I use this learning to make my day better? And many more allow students to reflect on their learning and evolve themselves as lifelong learners.
Taking a constructivist approach, these techniques or strategies allow the learners to accommodate and assimilate knowledge. When a teacher uses group work he/she is leveraging the true nature of learning. This collective activity allows and enables the students to find relevance in the learning environment. Moreover, it will enable learners to have agency over their learning by modeling a real-world situation. Often when a teacher starts using collaborative approaches, various reasons like unequal participation deter it. The classroom space dons a chaotic look, and the teacher has no control. All these have to be minutely dealt with by developing as a facilitator rather than a sage on the stage. Working in groups allows children to develop essential life skills like empathy, compassion, and critical thinking.
Traditional pedagogical techniques, based on a teacher explaining a topic and students taking notes, may still be helpful occasionally. Still, education today revolves more around encouraging the students to awaken their curiosity and desire to learn.
About the author:
Siddharth Rajgarhia is Chief learner and Director at Delhi Public School Nashik, Varanasi, and Lava Nagpur. Having 10 years of experience in leading schools. He is an avid Mindfulness practitioner and believes in lifelong learning