A List of Effective Approaches That Can Enhance The Process of Teaching-Learning in Schools
Practise differentiation to meet the needs of all learners. Differentiation enables the teachers to give students the best chance at learning, regardless of their abilities, strengths and weaknesses.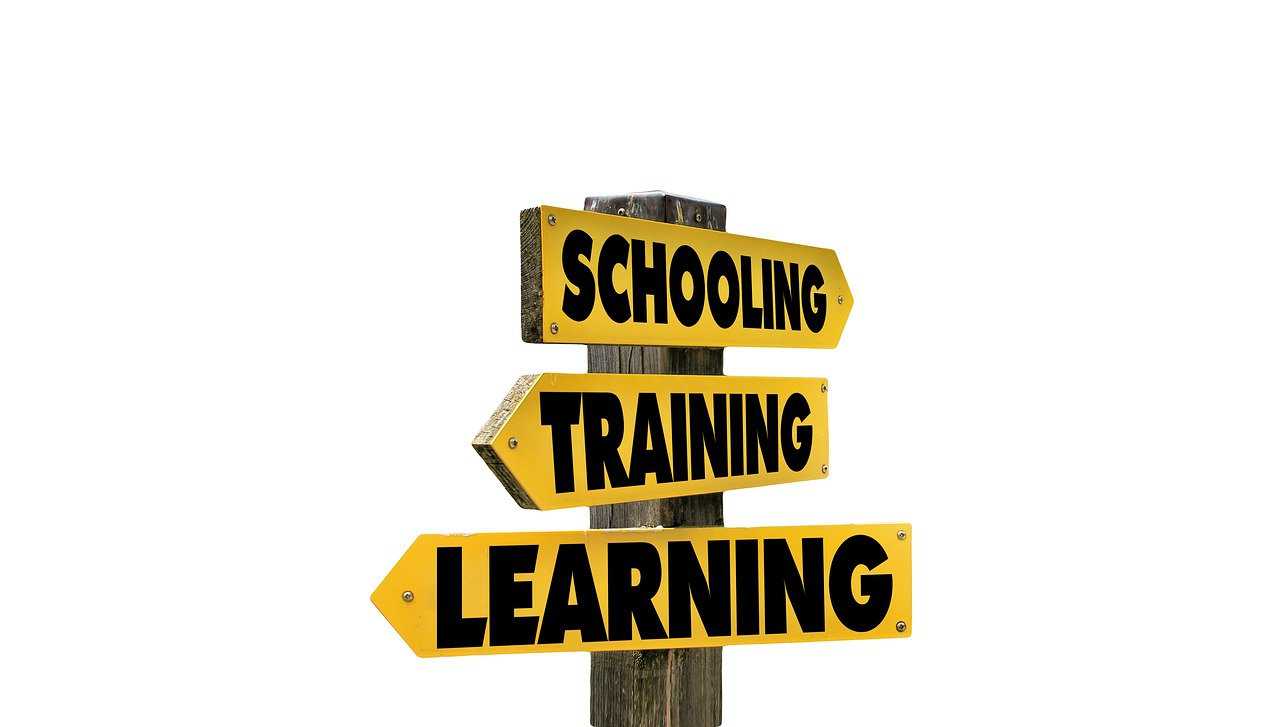 The task of educating young minds is a challenge today, both for educators and schools in general. It requires a humongous amount of research, thinking, planning and careful execution. Some principles, however, stand out as time tested and universally applicable across all curricula and can be effectively implemented to enhance the process of teaching-learning.
Learner Centric Curriculum
The most significant among these is ensuring that the curriculum designed is learner-centric in every aspect. It has to be carefully graded, developmentally appropriate, backed by thorough research and suited to the needs of today's learners. A constructivist approach to learning ensures that learner's natural curiosity is channelled effectively through inquiry to achieve the desired outcomes and develop a well-rounded, holistic understanding of concepts that transcends disciplines.
An Inquiry-Based Approach
An Inquiry-based approach that fosters natural curiosity has great relevance in learning by making connections between learner's environment, experiences and the key concepts. Inquiry-based learning motivates the students to learn and advance their problem-solving and critical thinking skills. It gives them a platform to ask questions thus, giving them the opportunity to think critically and resolve the issues in their day to day life. It also helps develop their creativity.
Development of habits of mind: The focus on critical thinking and conceptual understanding promotes the development of intellectual dispositions by providing opportunities to students to apply their learning to solving global and local and real-life problems. Get students to think, discuss, explore, and find answers. Let them relate what they learn to the world around them. Ask them to research and look for information rather than merely relying on the textbook, mugging up and regurgitating the information in the examination. At the end of the day, the experience that a teacher takes them through in the process of learning remains indelibly etched on their minds rather than the content.
Nurturing international-mindedness and intercultural understanding: Focus on multilingualism, language learning, along with a strong focus on developing knowledge of other cultural groups, appreciation of different ways of being and behaving, and developing positive attitudes to others and engagement with global issues in terms of undertaking activity outside of schools, in the local community and/or other foreign communities promote the development of intercultural sensitivity and respect. Do this by weaving in activities that require ferreting out relevant information about other cultures – link them to your lessons as extrapolatory themes.
Inclusion and differentiation: Practise differentiation to meet the needs of all learners. Differentiated access to content, multimodal approaches to assimilate content along with assessments that promote multiple ways of demonstrating competence and understanding ensure that the needs of all learners are met. Differentiation enables the teachers to give students the best chance at learning, regardless of their abilities, strengths and weaknesses. Teachers design a variety of lessons keeping in mind the learning style of different students. Students are given a choice board to select a given number of tasks and showcase their understanding in any way that they feel comfortable with. It could through role-play, written content, ICT, oral, through drawings, etc. Students who have a good knowledge base but are reluctant writers get an opportunity to share their ideas and opinions through a medium chosen by them. So, use different ways and methods to cater to all students –each one of whom is unique- Remember, we cannot apply the principle of one shoe fits all!
Collaboration: It gives a platform to the teachers and students to discuss and share ideas thus developing their interpersonal skills, too. Collaboration helps build trust and open communication between the students' group as well as between the teachers and students.
Amongst Teachers: It is a great way of approaching academic planning because each teacher understands the concepts to be taught and share their ideas and opinions about the unit thus developing greater depth in the understanding of the concepts.
Amongst students: Students work together to maximize their own and each other's learning. It is a great way of enhancing the 5 Skills – Thinking skills, Communication skills, Self-Management skills, Research skills, and Social skills in the students.
Use Assessments as Learning, Not a Test of Memory or Retention
Encourage reflection, promote goal setting and self-regulate learning to fill the observed gaps. Make sure the assessments are designed to test relevant thinking skills by creating meaningful tasks that allow the students to show their understanding of the subject – not just their memory skills.
Finally, make learning a celebration for the young. Be vibrant and passionate about what you teach and the passion is bound to percolate to the pupils! Make learning fun!
About the author: Dr Neeta Bali
With an experience of over 34 years in the field of education, she started her career with Mater Dei School in Delhi as Head of Department, English, and served for over 18 years. She then headed schools like Apeejay School, Noida, GD Goenka World School, Gurugram, Kasiga School, Dehradun, in India and even spearheaded partnerships with some leading schools in Scotland & Utah. Currently, she is the Director-Principal, GD Goenka World School, Gurgaon, Haryana.
What is Hybrid/Blended Learning?
We are lifelong learners and need to keep pace with the fast-paced technology so that our students are ready to take the next leap. Our classrooms have to echo that thought and vision at all times through new pedagogies and teaching-learning strategies.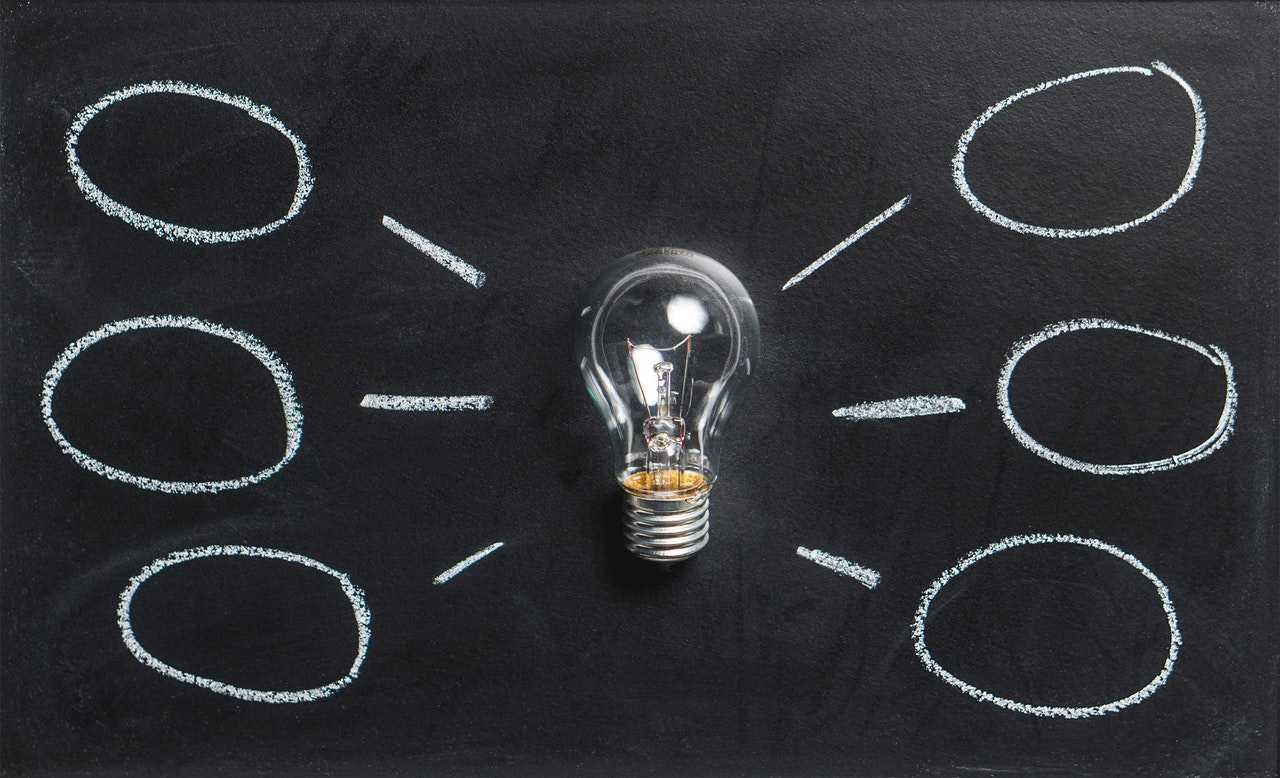 The COVID wave – consider it a bane or boon – but it somersaulted us to an array of digital world experiences. It propelled us to rethink and reorganize our mindsets, our practices, and our expectations. Overnight, we moved from an offline teaching mode to online, and credit to the teaching community for doing it so seamlessly. Now, we are back to offline teaching but do we continue with our old practices? An obvious no so we need to infuse our online experiences within the offline to ensure that quality education reaches one and all.
One key pedagogy to achieve the goal is blended learning, an approach that combines face-to-face learning with online learning incorporating certain elements that support students to have control over the pace, time, and place. The material resource investment is minimal but human resource investment is high till the ethos is assimilated within all.
So let's understand the varied types of blended learning and its implementation in the school teaching-learning process.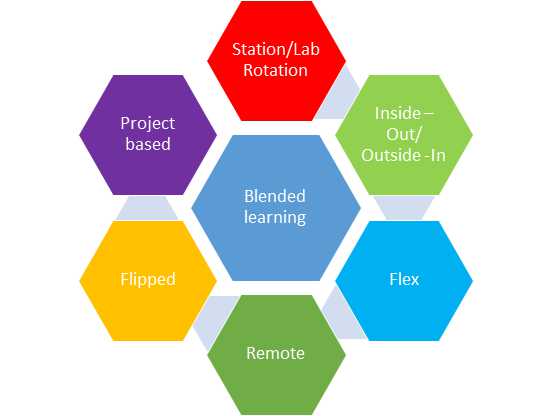 1. Station Rotation
In Station Rotation, students will rotate on a fixed schedule as per the teacher's discretion. The teacher begins her class of 40 students with instruction on narrative writing from 9:00 am to 9:15 am. She then splits the class into three groups where one group continues to learn with her. The second group works on a collaborative assignment on narrative writing and the third use their laptops or computers placed in the class and researches blended learning and after 15 minutes the group switches so that every group has varied experiences. A block class of English can support the various transactions and supports students to build research, collaborative and knowledge skills.
In the same format, if computers or laptops are not available in class then students use the computer laboratory in school and this rotation would then be called as Lab Rotation.
In this methodology, all students with varied learning needs are supported. The only challenge is the Technology and time management skills.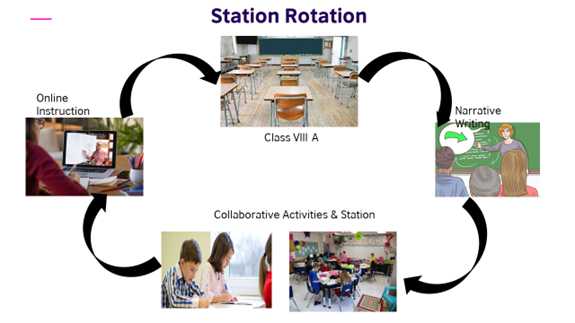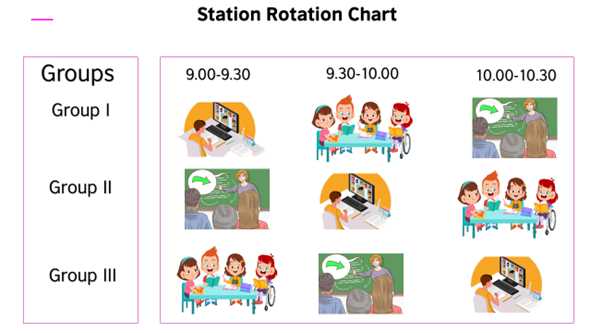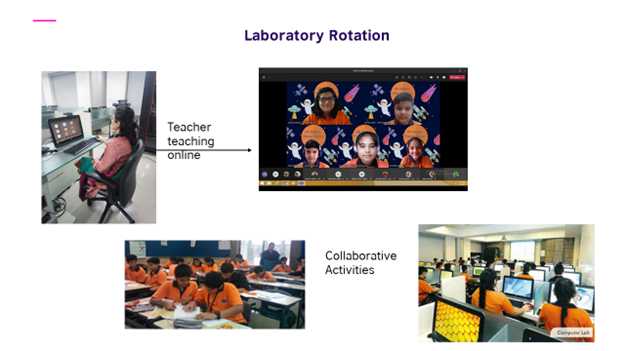 2. Remote & enriched virtual learning
It is a course or subject in which students have required face-to-face learning sessions with their teacher of record and then are free to complete their remaining coursework remote from the face-to-face teacher. In class, the teacher gives a project to students on 'Analysing any work of Shakespeare's or Rabindranath Tagore's Kabuliwalla' w.r.t. the criterion of plot, characters, theme, language, thought and values.
She briefs students on works of Shakespeare and the elements of a play within the school timetable and they complete all the work at home.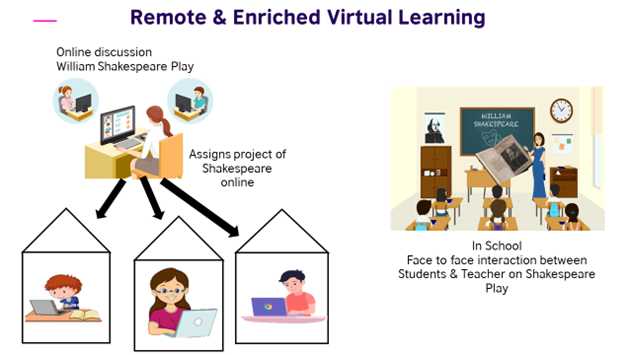 3. Flex blended learning
During certain weekends if the teacher wishes to support the students further in class especially if the concept has been challenging or students have underperformed in an evaluation, the teacher records her remedial teaching and uploads in-class computers. She designs a task around remedial teaching. She expects students to report to school wherein students enter the class on their own time, access the teaching, complete the task and leave. If they have any further doubts, they could approach the teacher in the school or their peers. A useful TIP would be for the teacher to Collaborate with their colleagues in club activities.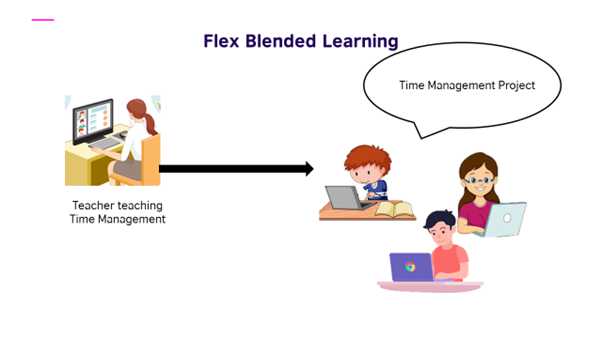 4. Flipped learning
As per TeachThought, a flipped classroom is a type of blended learning where students are introduced to content at home and practice working through it at school. This is the reverse of the more common practice of introducing new content at school, then assigning homework and projects to be completed by the students independently at home.
This methodology is most useful when you want students to have some knowledge of the content before analyzing it further. So if a teacher wishes to conduct a 'Book review'. She shares the e-book, 'Totto-chan' with the students. She asks them to read and shares certain discussion points. In school, students discuss the book and write personal book reviews. The teacher has used her class time constructively and has been to achieve greater learning outcomes.
5. Individual rotation blended learning
As per https://www.blendedlearning.org/models/, the Individual Rotation model allows students to rotate through stations, but on individual schedules set by a teacher or software algorithm. Unlike other rotation models, students do not necessarily rotate to every station; they rotate only to the activities scheduled on their playlists.
The teacher allows students to rotate through different kinds of classrooms called stations. A specific ILP [Individual learning plan] is created for each student. For example: Parth and Mona's examples work on clauses, Mona is struggling with Clauses so she attends classes and solves assignments whereas Parth will attend classes, watch a few videos, and also complete a research project on clauses. Thus the teacher knows her students' skills in greater depth and supports them individually to achieve her target learning outcomes.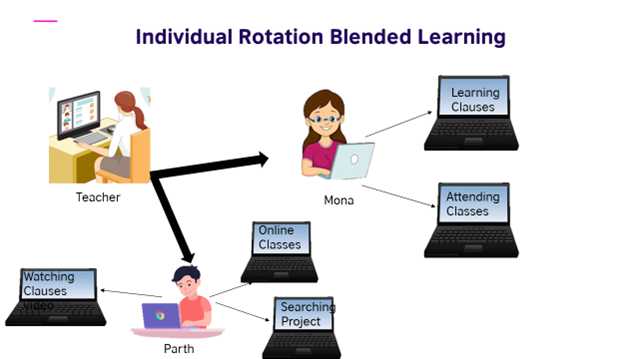 6. Inside-out and outside-in blended learning
In Inside-out, teaching and learning begin inside the classroom and move to an outside environment and in an outside-in classroom, it begins in an outside environment and moves inside the classroom. In a class environment, the Teacher discusses with students about 'Sound of Music' in class and ends the lesson by taking them to the theatre to watch the play. In Outside-In, Students watch the play in a digital environment and end the lesson in a physical environment by conducting role-plays.
The list of models is many but one has to review their resources and plan accordingly.
One can mention that they may face challenges in terms of technology, lack of training on digital platforms, lack of resources to create self-paced learning environments, or time management with vast syllabuses to complete.
Certain tips that can come useful are:
1. Teachers can begin with easily available digital content like Khan Academy, Pinterest, discovery Education, PBS Learning Media, and much more.
2. Review the available resources and plan a timetable. Most importantly, a team achieves more so collaborate with your colleagues in club activities.
3. Take small simple steps – "The journey of a thousand miles begins with one step." Lao Tzu. Choose the model that you are comfortable executing and then move forward.
As teachers, we are ever-evolving and we are that one profession that creates more professions so our responsibility and accountability stretch beyond the classroom. We are lifelong learners and need to keep pace with the fast-paced technology so that our students are ready to take the next leap. Our classrooms have to echo that thought and vision at all times through new pedagogies and teaching-learning strategies.
References:
Christensen Institute, Blended Learning definitions, https://www.christenseninstitute.org/blended-learning-definitions-and-models/
About the author:
Kavita Sanghvi holds a Masters in Physics, Masters in Education, Masters in Philosophy of Education, and CAEL [Certificate in Advanced Course in Educational Leadership] Diploma from Harvard University. She heads SVKM's CNM School, in Mumbai. She is a Teach SDG's Ambassador, Climate Action Ambassador, and Scientix Ambassador for India. She is a British Council Trainer and Ambassador.