International Literacy Day: Kavita Sanghvi on Student-Centred Classes & Inquiry-Based Learning
On this International Literacy Day, a principal's take on education, its meaning and the right kind to be imparted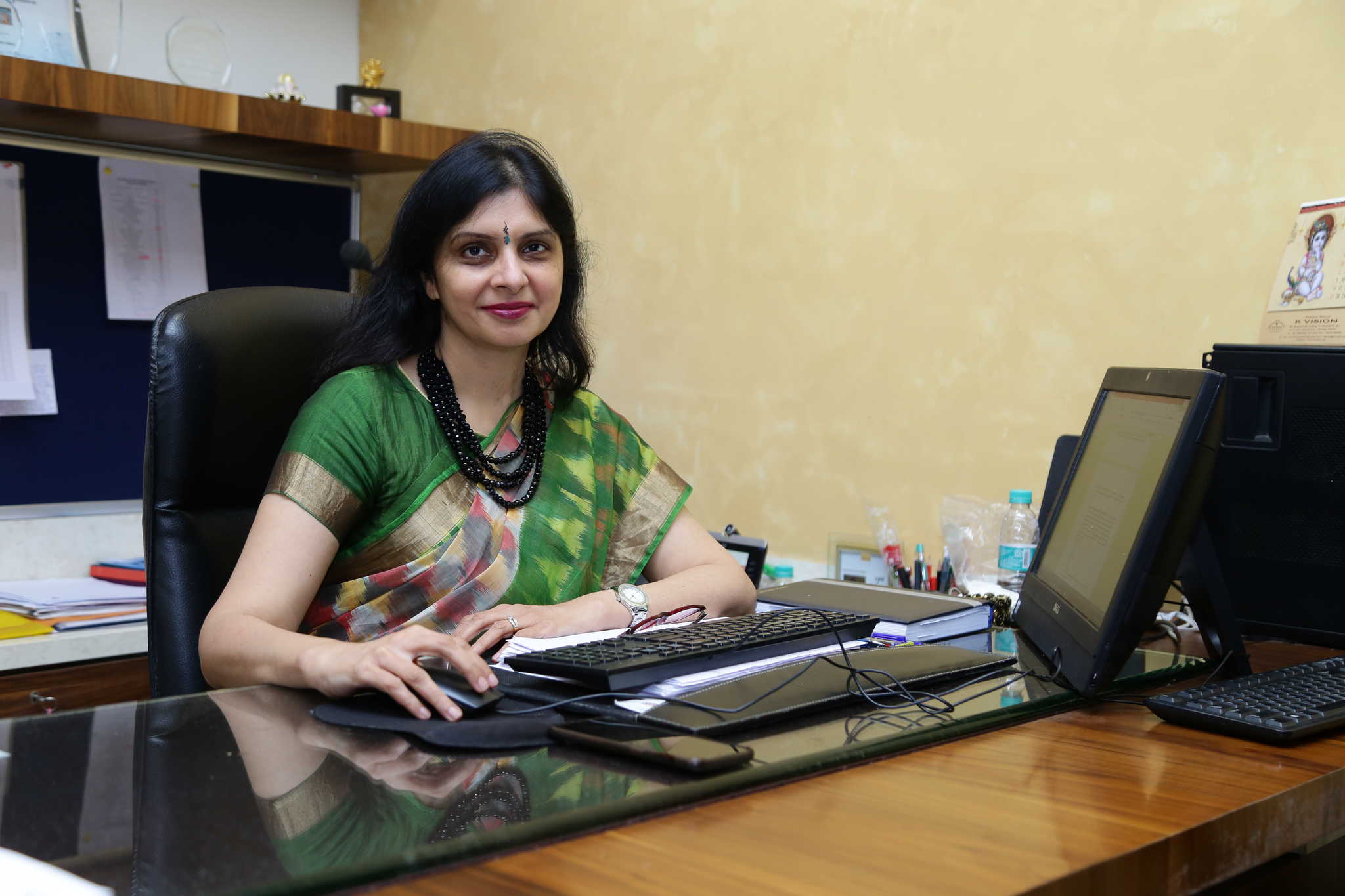 The world celebrates 'International Literacy Day' by UNESCO on 8th September. This year, the theme is 'Literacy teaching and learning in the COVID-19 crisis and beyond with a focus on the role of educators and changing pedagogies.'
Reflect and you'll observe that the word 'Literacy' holds different meaning to Governments across the world. Its dictionary meaning 'ability to read and write' is what most countries adhere to but in OECD countries, it means "to work within the knowledge (information) societies that will dominate the twenty-first century" (OECD, 1997). In this view, once again, literacy has a clear functional role in the context of a globalizing world.
In the past 20 years, working as a teacher, Head and teacher trainer, I have witnessed teaching practices across the world that puts literacy in the new perspective region wise. Some of the pedagogical practices have inspired me to incorporate the same in my practice and train teachers for the same.
In 2013, I had been accepted by the British Council for their Global Teacher Accreditation program, commonly known as GTA. Around 100 teachers across India had been selected and the program necessitated that we conduct action research in school for any academic assignment that intrigues us with the help of a mentor and present the findings. My research topic was 'Introducing Experiential Learning Theory in teaching Physics to students of Grade 9 to develop thinking skills.' In the process of conducting the research, I had to study the theory of the pedagogy profoundly, revisit my lesson plans, design assessments, modify teaching practices and at the end, take 360-degree feedback to evaluate my efforts. The entire experience opened a new door completely as the classroom was no more teacher-centred but student-centred and also rebuff the theory of experiential being centred on experiments. Experiments are a slice of experiential but not the complete whole. Later, as I began visiting unique schools across the nation and world like MGIS, ISHA Home School, I could tell that one facet of their school pedagogy was entirely experiential in nature.
The journey of being offered a GTA opened new windows of opportunity to me. In 2015, British Council initiated a Core Skills program where they desired that 21st Century skills like Communication and Collaboration, Digital literacy, Student Leadership, Creativity and Imagination, Critical Thinking & Problem Solving was interwoven into academics. Through a strict validation program, I was selected as the Core Skills Trainer and began training teachers across India for the same. The program entailed that we first trained ourselves, trained teachers and study the impact of Skill education on students through Reflection sessions after 3 months of the implementation. The content was rich with immense scope of application. Over the years, I have trained thousands of teachers and assessed them and realized one thing, a passionate and hardworking educator does justice to a CPD in spite of all challenges but the best of knowledge fails in a teacher who works only for a certificate. Today is the era of skills and the New National Education policy stresses on it vehemently. Every known pedagogy needs to be reviewed for adaptation to the current scenario and teacher training is the first step to realize that dream. The policy to create teachers through a 4-year program is highly welcome as the Instructional Core vehemently speaks that classroom instructions revolve around three things primary – Teacher, Student, and Content and at the centre is the task.
In 2017, as part of the Varkey Foundation, Global Teacher Prize, I interacted with teachers across the world. I witnessed the Master class of the Top 10 teachers over three years and arrived at the conclusion that there was something common to all the sessions. All the teachers asked deep questions, they prompted you to answer, they involved you in creating a hypothesis and evaluate them to arrive at conclusions, from the beginning of the lesson to the end, you were engaged. Further, they asked you to take it from there and implement it in your countries to study the outcomes. I went deeper into the lessons and realized that they were all using the inquiry-based learning coupled with project-based learning.
IBL theory begins with deep questioning, could be a scenario, an event or an experiment. Ex: Why is the lemon black in colour? The student is prompted to examine, suggest a hypothesis, design experiments to test and evaluate and arrive at conclusions to validate their hypothesis. PBL allows you to take any problem and analyse it to seek solutions. Both theories make you think critically and re-impose that judgements should be based on pieces of evidence and not on hearsay.
As a Scientix Ambassador for the past 3 years, I have studied numerous STEM courses, conducted Teach Meet, designed lesson plans and conducted researches which I have shared on world platforms. I regularly interact with the teachers from Europe and comprehended that digital literacy is the first step and paramount to deepening your knowledge and network. Further, all their lesson plans revolve around students engaging, students assessing each other's work and student's presentation through e-booklets or e-posters or other digital platforms. The assessment is more on concept application and evaluation and this informs us that we, too, need a robust assessment policy to make the teaching-learning process more centred on skill-building. The New Education Policy dictates it and we await it eagerly.
Finally, given that currently under COVID-19 times where all teachers and students overnight moved from offline to online with minimum training but maximum determination and my personal experience over the years, the meaning of literacy can no more be basic read or write but a quest to develop an aptitude for research, hunger for new-found knowledge, competency to analyse information critically, the power to evaluate evidence and vision to create sound theories and judgements.
About the author
Kavita Sanghvi, Principal at Chatrabhuj Narsee Memorial School
Future of Education & Skilling in India
By making informed and intentional policy choices, critically evaluating and learning from the present and the past, and actively investing towards the larger purpose and shared vision of education, the future will be bright and promising.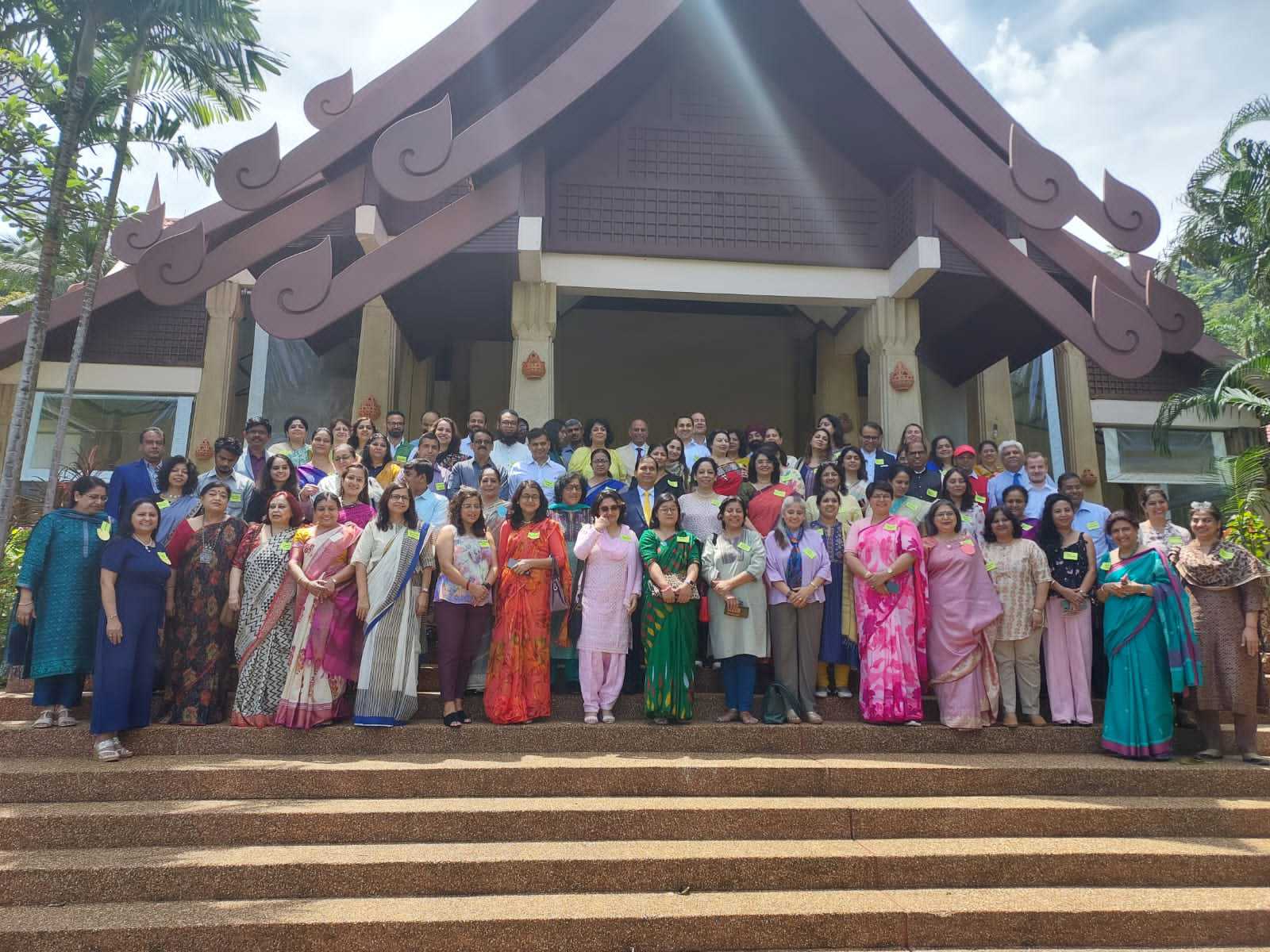 For the past two days, I was attending a school leaders' conference in Phuket, Thailand which was on the contemporary topic of the Future of education and skilling in India. The conference was organised by Goethe Institute, Germany, and was mesmerising. Through the conference I along with many education leaders from countries such as Sri Lanka, Pakistan and India learned about the importance of vocational skills in modern education.
Did you Know?
Less than 5% of the workforce in the age group of 19-24 received vocational education in India during 2012 to 2017. This contrasts with 52% in the USA, 75% in Germany, and 96% in South Korea.
Mahatma Gandhi in a poignant quote says: "The future depends on what we do in the present". India is moving towards becoming a developed country as well as among the three largest economies in the world. India will also have the highest population of young people in the world over the next decade. There will be 180 million youth that will be entering India's workforce in the next 15 years. And as of now, there is a massive skill deficit of 400 million people in the workforce, posing both a simultaneous opportunity and challenge. Hence, Teaching for the future, ensuring that students not only learn but more importantly learn how to learn provide high-quality educational opportunities will determine our country's future.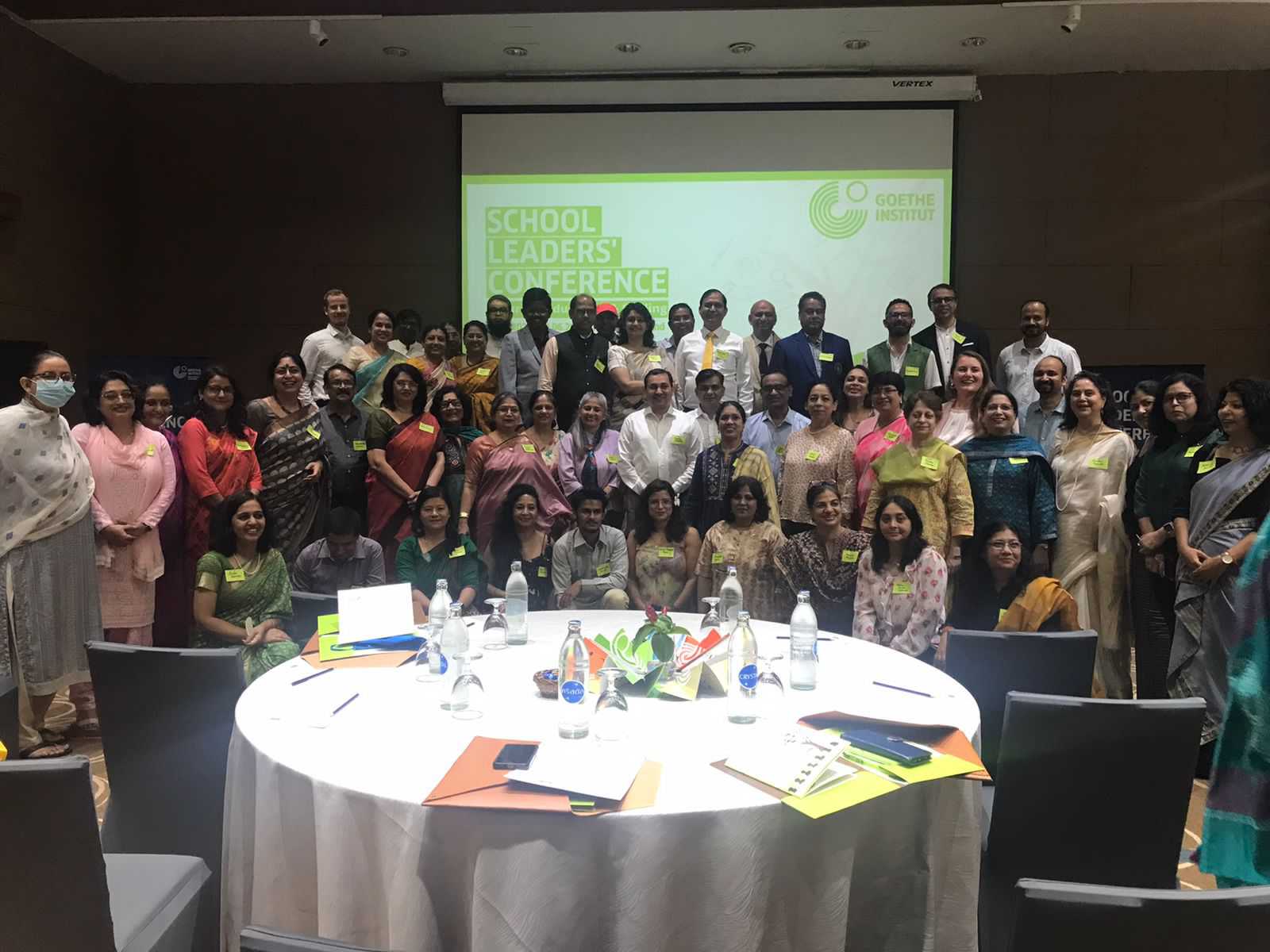 The National Education Policy of the Government of India has redefined the parameters of education in many ways. Vocational (Skill) education plays a very important in this policy.  The CBSE is in the process of devising curricula for vocational subjects. NEP 2020 says that the aim must be for India to have an education system by 2040 that is second to none, with equitable access to the highest-quality education for all learners regardless of social or economic background.
So, today, holding Education as the foundation of the future, I would like to throw a light into the future of education and skilling –
The first shift we believe will be a global shift in the need for a skilled workforce proficient in multidisciplinary learning. With the rise of big data, machine learning, and artificial intelligence, many unskilled jobs worldwide may be taken over by machines, while the need for a skilled workforce, particularly involving mathematics, computer science, and data science, in conjunction with multidisciplinary abilities across the sciences, social sciences, and humanities, will be increasingly in greater demand.
The second shift would be a move towards less content and more towards learning about how to think critically & creatively, solve problems, develop 21st-century skills, and absorb new material in changing circumstances.
Addressing ambiguous problems of the future would need not only technical proficiency but mental and emotional resilience to work alongside other people towards a common goal.  Hence, the third shift is a reconfiguration towards building life skills, and character that enables learners to be ethical, rational, compassionate, and caring, while at the same time preparing them for gainful, fulfilling employment.
The fourth shift would be a focus on high-quality interdisciplinary research across fields that must be done in India and cannot simply be imported.
the fifth shift would be Education rooted towards enabling Access, Quality & Equity which will provide all students, irrespective of their place of residence, with a quality education system, with a particular focus on historically marginalized, disadvantaged, and underrepresented groups.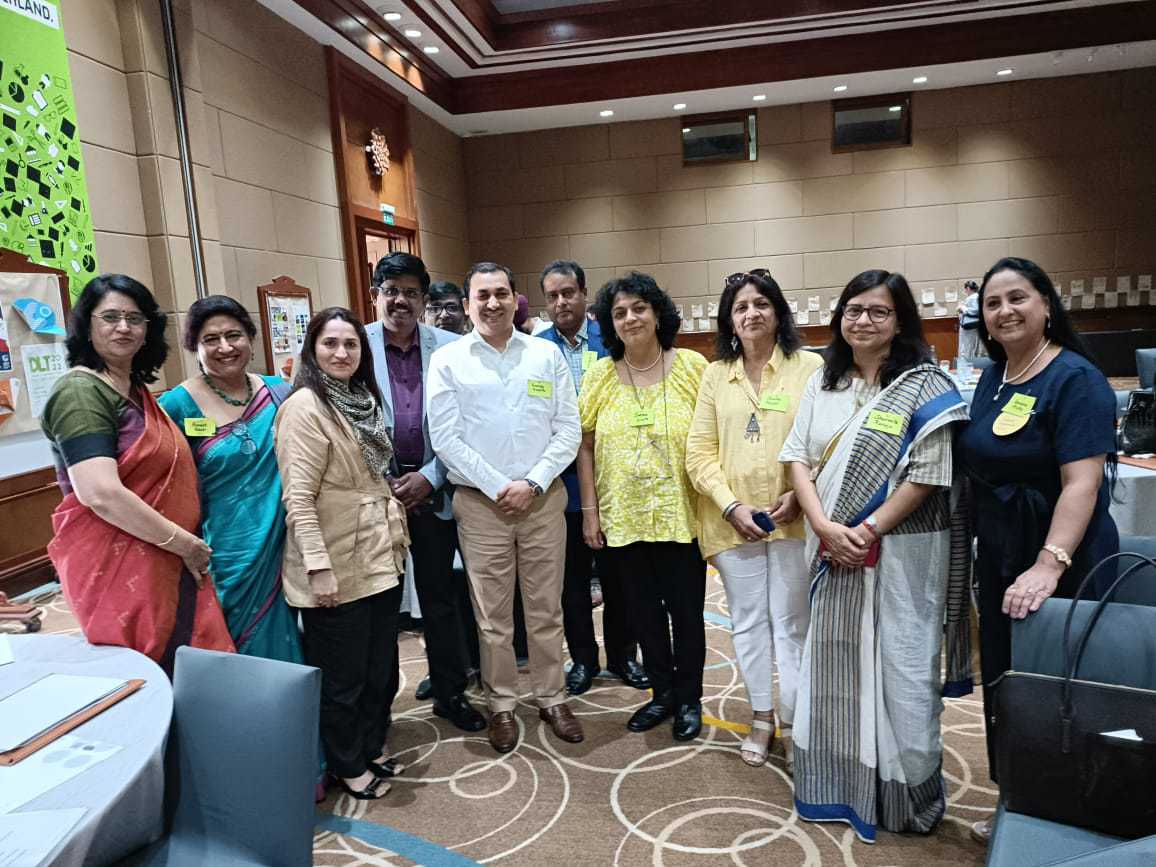 Another shift in the future would be envisioning an education system that's rooted in Indian ethos contributing directly to transforming India sustainably into an equitable and vibrant knowledge society. By leveraging Indian knowledge systems, it is inimitable artistic, language, and knowledge traditions, it would address local and global needs and instill national pride, self-confidence, self-knowledge, cooperation, and integration in its learners.All of this is aimed to be realised through a restructuring of the school curriculum that is aligned to the needs of students at different stages of their development.
Key reforms are undertaken reforming the current nature of school exams to move away from rote based to competency-based learning and assessments is another priority that is primed towards redefining education in the future.
The development of vocational capacities will also go hand-in-hand with the development of 'academic' or other capacities. Less than 5% of the workforce in the age group of 19-24 received vocational education in India from 2012 to 2017. Hence, in the future, Vocational education will be integrated into the educational offerings of all secondary schools in a phased manner over the next decade.
Towards this, secondary schools will also collaborate with ITIs, polytechnics, local industry, etc. Skill labs will also be set up and created in the schools in a hub and spoke model which will allow other schools to use the facility. Higher education institutions will offer vocational education either on their own or in partnership with industry and NGOs. They will also be allowed to conduct short-term certificate courses in various skills including soft skills. 'Lok Vidya', i.e., important vocational knowledge developed in India, will be made accessible to students through integration into vocational education courses.
As of now, currently, CBSE has started offering around 40 courses (including courses on Artificial Intelligence, Information Technology, and Design Thinking) at the Senior Secondary level which works towards imparting an education that is holistic, meaningful, and skill-oriented which instills among the youth a sense of usefulness and responsibility while also developing key 21st-century skills. In the future, initiatives like Online Entrepreneurship Program, and AI Curriculum can build a robust pipeline of creative and critical thinkers equipped with the right skills and attitudes to enable India in attaining inclusive economic growth and social development. The German dual system of vocational training is a time-tested successful model we can learn a lot from.
Last but not the least, the role technology plays in defining the future of education is much larger than we can ever expect. New technologies involving artificial intelligence, machine learning, blockchains, smart boards, handheld computing devices, adaptive computer testing for student development, and other forms of educational software and hardware will not just change what students learn in the classroom but how they learn, and thus these areas and beyond will require extensive research both on the technological as well as educational fronts.
As I quoted in the beginning, "The future depends on what we do in the present". I believe that our present holds a strong collective desire, actions, and policies to prepare for the future, and shape it too! By making informed and intentional policy choices, critically evaluating and learning from the present and the past, and actively investing towards the larger purpose and shared vision of education, the future will be bright and promising.
About the author:
Anurag Tripathi is Secretary, Central Board of Secondary Education (CBSE).