A problem of plenty?
In a country like India, where there are marked differences in society when it comes to accessibility to education, healthcare and much more, companies should invest in projects that aid them to give back to society.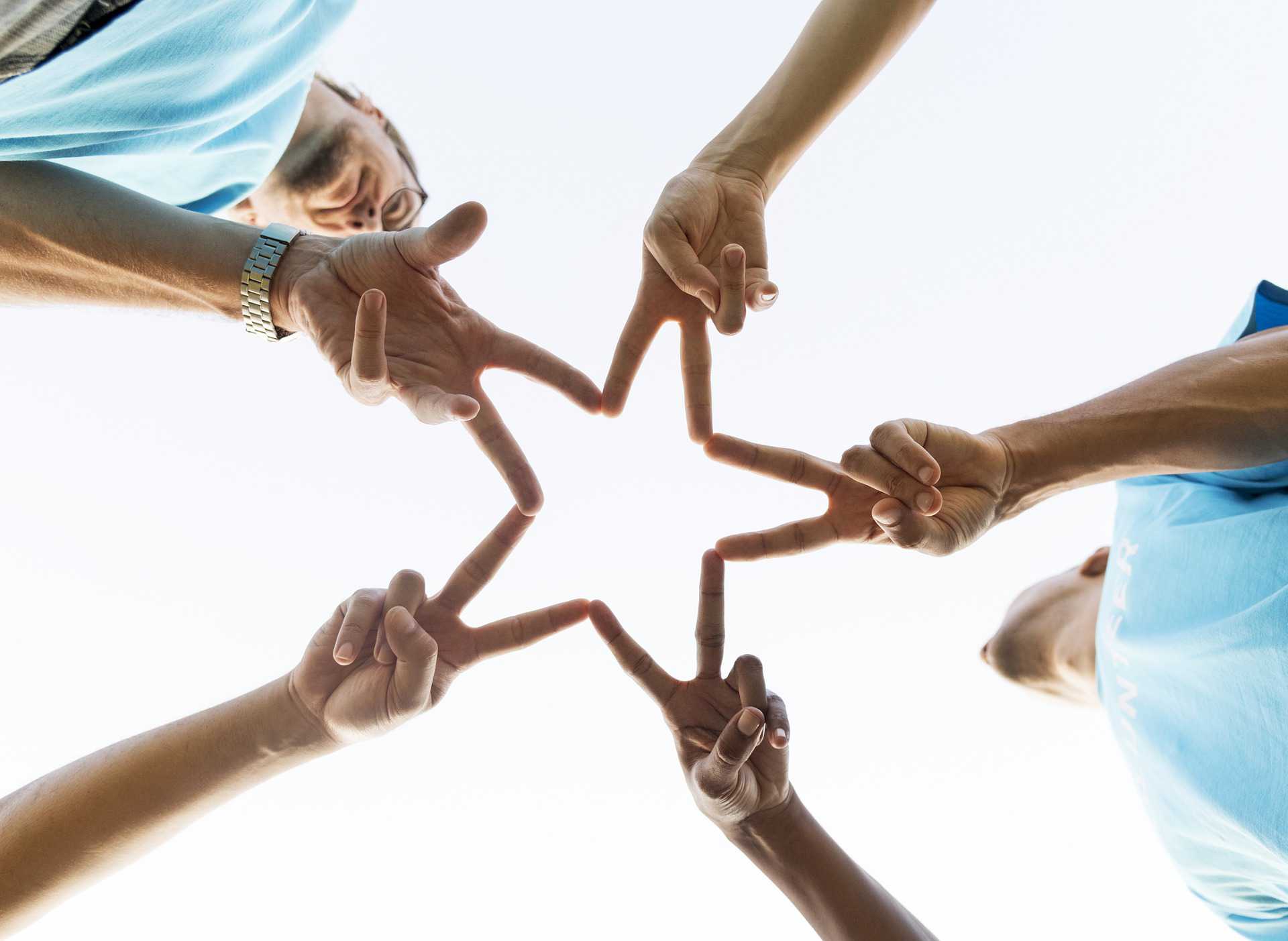 CSR (Corporate Social Responsibility) gives a strong sense of responsibility to corporates that they have to contribute towards the betterment of society. The funds under the CSR are to be utilised for social development, to improve the living standards of disadvantaged sections of the society. This is normally utilised by non-governmental organisations (NGOs) to improve the health, education, environment, rural development and to empower the youth with skills that can earn them jobs.
In 2018, the unused and unspent portion of mandatory CSR rose to 1,717 crores. The New Companies Act of 2013 mandates that publicly traded companies with Rs.100 crore in annual profit or Rs.500 crore in annual turnover need to give 2 percent of their profits for inclusive social action.
Companies will have to deposit their unused funds meant for corporate social responsibility (CSR) activities to a fund set up by the government for better utilisation of resources for public welfare, according to amendments to the Companies Act approved by the Cabinet on July 17, this year. The proposed amendment requires businesses to transfer the CSR amount allocated in specific years to a dedicated fund set up by the government if the company could not utilise it for three years. This would bring accountability to the CSR activities of businesses.
Ironically, there are a number of NGOs in India who are doing exemplary work in imparting education for all. While many do receive funding, these and other similar initiatives would benefit immensely from the unutilised CSR funding…
Teach For India: They have a Teach To Lead project that encourages young college graduates and professionals to take up two years of full-time teaching sessions in under-resourced schools. In an effort to provide quality education to all, Teach For India currently works in five main cities of India – Mumbai, Delhi, Pune, Hyderabad, and Chennai and is well equipped with some 700 Fellows who are working towards eradicating the high inequality present in the Indian education system.

Make A Difference (MAD): Their Ed Support programme ensures children in shelter homes receive the quality of support and one-on-one attention required to bridge learning gaps and enable them to clear class 10 and pursue higher education. Currently, they have 1200 volunteers working hard to teach 4000 children in some of the major cities of India including Mangalore, Chennai, Bangalore, Mysore, Delhi, Dehradun, Kolkata, and Vellore.

Pratham: Pratham is an innovative learning organisation created to improve the quality of education in India. Established in 1995 to provide education to children in the slums of Mumbai, Pratham has grown in both scope and scale, with programmes today reaching children and youth across the country. As one of the largest non-governmental organisations in the country, Pratham focuses on high-quality, low-cost and replicable interventions to address gaps in the education system. Working directly with children and youth as well as through large-scale collaborations with government systems, Pratham programmes reach millions of lives every year. Pratham's Teaching at the Right Level (TaRL) approach has demonstrated a proven impact on children's learning outcomes and is now being adapted to contexts outside India.

Navjyoti India Foundation: They have a remedial education programme that prevents vulnerable children from dropping out from mainstream education. Their education model provides holistic development through music, library, art and craft, life skills sessions, exposure trips, health, and hygiene. This is done through a service delivery system of 3S Model of:
Shiksha (Education) – Academic growth is basically loving for constant upgradation in academics and joyful learning. This love is reinforced through "doing" techniques to maintain their interest in education
Sanskaar (Values) – Early giving, sharing, sewa, gratitude, integrity, hard-work, discipline, sharing of joy, confidence building, sensitivity, awareness of the social evils, early awareness of their rights with responsibilities are imparted to strengthen the foundation of the children
Skills – This component enables the youth to identify, promote and enhance their inherent skill which comes so naturally to them, which could as well become a life vocation. The project operates out of the urban areas of Bawana resettlement colony located in North-west part of Delhi and rural areas of Sohna Block, Nayagaon (Gurgaon).

The Akshaya Patra Foundation: Established in 2000 and headquartered in Bengaluru, the organisation addresses malnutrition and supports the right to education of disadvantaged children. Working on a public-private partnership model, it provides fresh and nutritious meals to children in government and government-aided schools as an implementing agency of the government's midday meal schemes. Today, TAPF is the world's largest not for profit run midday meal programme, serving 1.76 million children in 12 states. They aim to feed 5 million children by 2025. They have state of the art kitchens to scale up to their targets and on February 11, 2019, they commemorated the serving of 3 billion meals.

Bodh Shiksha Samiti: Bodh Shiksha Samiti has evolved from experiences of collective action that helped establish a community school or bodhshala in Jaipur. The school was initiated in 1987 and has motivated India's ultra-poor communities to transform their villages and slums into centers of educational excellence. It has pioneered the 'common schools movement in India', where schools (called Bodhshalas) are built, co-owned and co-managed by, mostly Below Poverty Line communities in areas untouched by the government education system. Its key strength lies in its emphasis on learning from varied community settings and classrooms and holding students, parents, and teachers in a tight loop of accountability and partnership.
Noteworthy CSR projects that support the cause of education
1. Tata Steel Limited
Nearly 6,500 children who had left their studies or never attended any school were admitted into government schools, under 'The Thousand Schools Project'. Improving the quality of education in the government schools of Odisha is the focus of The Thousand School Project. It is being implemented in three backward tribal districts i.e. Jajpur, Keonjhar, and Sundargarh.
Scholarships: SC/ST students coming from economically weak families in Jharkhand and Odisha are given away Jyoti Fellowship, to support their school and college education. Every year nearly 3,000 students are supported through Jyoti Fellowship. Likewise, through Tata Steel Scholars Program, 83 academically bright SC/ST students from low-income families are being supported for pursuing their professional courses from country's top-notch institutions.
As marginalised students cannot afford private tuition, the company through Preparatory Coaching helped nearly 5,500 underprivileged school-goers of classes 8, 9 and 10 to hone skills in subjects like English, Mathematics, and Science.
School drop-out girls in the 9-14 years age group undergo an 11-month bridge course at Camp Schools run by Tata Steel in Pipla (East Singhbhum) and Noamundi (West Singhbhum) and are mainstreamed to formal schools like Kasturba Gandhi Balika Vidyalaya or other Government schools. Over the last 10 years, more than 1,700 girls have completed education at Camp School and been inducted into formal schools.
2. Hero Motocorp Ltd
Hero Motocorp is a big hero indeed when it comes to emphasising education for the girl child.
Hero is committed to supporting the Beti Bachao Beti Padhao initiative through CSR efforts focused at the girl child. They run a number of efforts for the cause through their 'Hamari Pari' initiative and one significant engagement was their association with the 'Selfie with Daughters' initiative of Punjab Kesari. The campaign spreads awareness about gender equality via mass participation of people across India.
Team Hero runs regular drives to collect books, stationery, and other educational resources and distribute them among needy children. A part of the CSR spends also goes towards buying essential 'interactive' education material for programme beneficiaries like school bags. Employees also participate in this initiative and give their contributions by giving books during their book collection drive which are then given to needy students.
3. HDFC Bank
Through 'Katha Lab School', they aim to provide holistic education to economically deprived children from all age groups. From vocational skills training to computer training to also catering to the needs of the differently-abled children, Katha has undertaken various measures to ensure the overall development of students' personalities. At present, they are engaging 400 beneficiaries in the state of Haryana through this initiative.
With the intent to bring underprivileged children in mainstream education, they have collaborated with MelJol to introduce financial literacy among students in the states of Bihar and Chhattisgarh. They seek to encourage saving habits along with training them to think rationally and study effectively. At present, they are empowering 30,000 students.
In the process of a child's education, a pivotal role is played by its educator. Through the Sri Aurobindo Society, they have reached out to train upto 2,00,000 teachers based majorly in rural Uttar Pradesh providing education to 2 crore school students in the state. The teachers were familiarised with the concept of innovation, thereby, encouraging them to implement 'Zero-Investment' innovative practices panning 40,000 schools in Uttar Pradesh.
In response to the disaster in Jammu & Kashmir, they initiated a school rehabilitation programme in which they successfully renovated and restored close to 13 schools for underprivileged children. The project was completed in two years and impacted over 3000 students.
4. ITC
Their Primary Education Programme aims to provide children from weaker sections of society in the organisation's factory catchment areas, access to education with a focus on learning outcomes and retention. Operational in 22 districts of 12 States, the programme covered 46,891 children during the year, thus taking the total coverage to nearly 5.60 lakh children. In addition, 162 government primary schools were provided infrastructure support comprising boundary walls, additional classrooms, sanitation units, and furniture, taking the total number of government primary schools covered till date to 1,644. To ensure sustainable operations and maintenance of the infrastructure provided, 351 School Management Committees were strengthened and 397 Child Cabinets and Water and Sanitation (WATSAN) Committees were formed in various schools with the active involvement of students and teachers.
5. Bharti Airtel Limited
The Satya Bharti School Programme is the flagship initiative of the Bharti Foundation. The rural education initiative provides quality education to underprivileged children, completely free of cost, with a special focus on the girl child. The programme envisions transforming students into educated, confident, responsible and self-reliant employable citizens of India with a deep sense of commitment to their society. The programme's reach is multi-pronged, encouraging the active involvement of the rural community, parents of students and other organizations working in the field of education in India. The Satya Bharti School Programme is being implemented with the intent to arrive at replicable and scalable components of quality education which may be adopted by the Government and other like-minded organisations. Reaching out to thousands of underprivileged children, the programme, through its focus on holistic development, aims to bring forth a new generation of citizens eager to usher in positive change.
CSR funds utilised in the right way can bring in a huge positive change and bridge the gap between the privileged and underprivileged sections of our society. Luckily, we have a number of organisations working consistently and selflessly towards the cause. Corporates investing in the right projects can result in the upliftment of the weaker sections of society giving them a fair chance at leading a good life. It is quite appalling to note that crores of rupees dedicated to CSR activities are going unused.
In a country like India, where there are marked differences in society when it comes to accessibility to education, healthcare and much more, companies should invest in projects that aid them to give back to society. It is indeed heartening to note that as per the recent law, the unused funds won't go wasted. However, it is not enough to know that they won't go wasted. They need to be put to use where they are needed most.
Together, we can bring in the change.
Preparing High School Students for Tomorrow's Thriving Job Market: Is the Education System Up to the Task?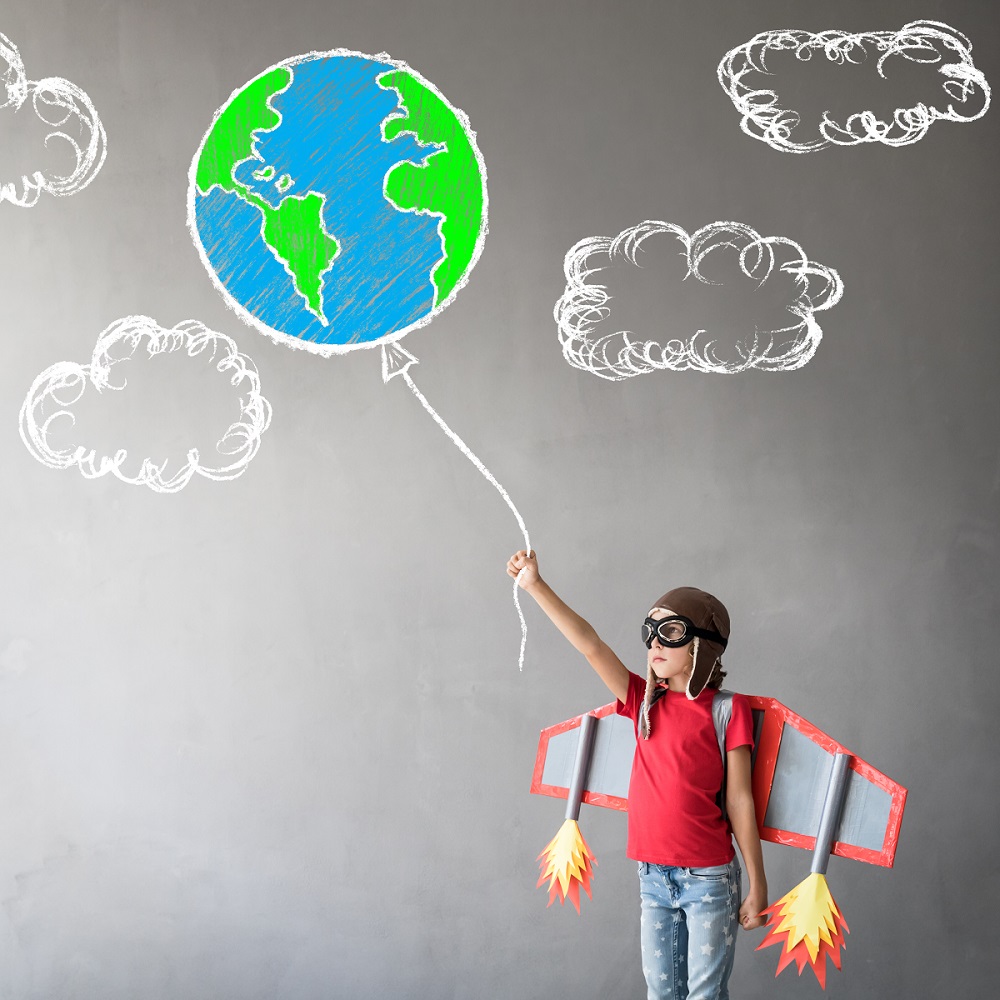 In the rapidly evolving landscape of the 21st century, the job market is undergoing a profound transformation. Traditional career paths are giving way to innovative roles, demanding new skills and adaptability. The question that resonates across boardrooms, classrooms, and dinner tables alike is whether our education system is adequately preparing high school students for this dynamic future.
In this thought-provoking exploration, we delve into the heart of the matter: the readiness of our education system to equip students with the skills, knowledge, and mindset essential for success in tomorrow's job market. Through insights from industry experts, we aim to dissect the challenges, unveil innovative solutions, and inspire a collective reimagining of education. Join us on this insightful journey, where we question, reflect, and envision a future where our students are not just equipped to survive, but to thrive.
However, the current education system in many countries, including India, is not adequately preparing them for this dynamic and uncertain scenario.
According to a report by the World Economic Forum in 2020, at least 54% of all employees will require significant reskilling and upskilling, and 42% of core skills required for existing jobs would have changed by 2022. Moreover, the COVID-19 pandemic has accelerated the adoption of digital technologies and remote working, creating new challenges and opportunities for learning and employment
As the world hurtles toward an unpredictable future, high school students find themselves standing at the crossroads, uncertain about the path that leads to tomorrow's job market. In a conversation with Dr. Devesh Kumar Singh, Chairman of Noida International University, emphasises that "preparing students for the expanding labour market is our top priority in a world where change is continual." He advocates for a curriculum that combines academic knowledge with real-world skills and adaptability, equipping students for the diverse opportunities they might encounter.
In today's digital age, Mayank Singh, Co-founder of Campus 365, emphasizes the significance of digital readiness. He stresses that "digital literacy and the willingness to adopt technology by educational institutions are crucial in today's fast-changing job market." His perspective highlights the importance of bridging the digital divide and ensuring students are not only technologically adept but also agile in the face of technological advancements.
Mamta Shekhawat, Founder of Gradding.com, sheds light on an often-overlooked aspect of education: understanding the job market itself. She believes that "by learning about the job market, students can adjust to developing technology and develop more productive skills." Her insight emphasizes the importance of students being cognizant of the evolving landscape they are about to step into. Education needs to promote lifelong learning and career guidance, that help students to adapt and grow in a changing environment, she says.
Ms. Shaina Ganapathy, Head of Community Outreach, Embassy Group said, "The education system should facilitate students' understanding of what's out there, both through exposure to the diverse array of industries and in understanding the kinds of skills required. Programmes should be put in place to help students gauge their strengths, weaknesses, and interests while mapping them to the industries in the existing job market. Furthermore, technological education and computer skills, including programming and data analysis, are essential to preparing students for the digital age."
To prepare high school students for tomorrow's thriving job market, the education system needs to undergo a fundamental transformation. It needs to shift from a rigid and rote-based curriculum to a flexible and learner-centred one, that fosters creativity, critical thinking, collaboration, and communication. Addressing the need for a lifelong learning mindset, Prof. (Dr.) Y.S.R. Murthy, Founding Vice-Chancellor of RV University, asserts that "we must teach students how to learn rather than what to learn." His words underscore the significance of instilling not just knowledge, but the ability to adapt and continuously educate oneself in the face of constant change.
Pratibha Sharma, Academic Director of Bhai Parmanand Vidya Mandir, champions a holistic approach to education. She believes that "the evolving job market demands a transformation in education. It is not merely about imparting specific skills; it is about instilling a mindset of lifelong learning." Her perspective emphasizes the importance of nurturing curiosity, creativity, and adaptability in students, essential traits in the ever-changing professional world.
Ms. Aparna Prasad, Founder of Knowledgeum, points toward the future. She asserts that "embracing industry and technological advancements, coupled with dynamic and future-oriented approaches to education, is the way forward." Her view emphasizes the need to expose students to emerging fields, preparing them for careers in areas like artificial intelligence, renewable energy, and cybersecurity.
Dr. Bishnu Pal, Dean of School of Engineering and Academics at Mahindra University, underscores the qualities demanded in the contemporary job market. He believes that "the booming job market demands individuals who can innovate, collaborate, and lead from the front with integrity." His perspective accentuates the importance of nurturing qualities like innovation and ethical leadership in students.
Practical experience is paramount, as Mr. Patriek Karayil, President of American Colleges, suggests. He emphasizes that "in today's high-speed job market, it is crucial for high school students to not only be knowledgeable but also to be shrewd in their academic and geographic choices for the future." His words underscore the necessity for strategic decisions in education, aligning students' choices with market demands.
Dr. Kasturi Bose, Strategy Consultant at Somerset English, advocates for experiential learning. "High school education is a crucial life-stage imparting skills to excel in a profession one will enter in the future," she affirms, emphasizing the practical skills students gain during this period. She vouches for project-based learning, internships, and mentorships, that expose students to real-world problems and solutions.
In today's globally competitive world, Abhijit Zaveri, Founder and Director of Career Mosaic, asserts the importance of a broader perspective. He believes that "students must stay informed about current events, geopolitics, and tech innovations to thrive in a globally competitive world." His words underscore the necessity for students to be well-rounded individuals, informed about the world beyond textbooks.
In India, the education system is facing several challenges, such as low enrolment and retention rates, poor learning outcomes, high teacher-student ratios, inadequate infrastructure and resources, and socio-economic disparities. However, the recent National Education Policy 2020, which aims to overhaul the entire education system, offers a ray of hope.
The policy envisages a holistic and multidisciplinary approach to education, that aligns with the global trends and needs. It proposes to introduce a 5+3+3+4 structure, that covers the age group of 3-18 years, and emphasises on foundational literacy and numeracy, experiential learning, skill development, and vocational education. It also proposes to integrate artificial intelligence, coding, and digital skills into the curriculum, and to create a National Digital Education Architecture, that will enable online and blended learning. According to Mr. Nasir Shaikh, Group CEO, The Lexicon Group of Institutes, Multifit & EduCrack, the Indian education sector is undergoing a transformation. "The Indian education sector is actively reshaping its approach by adapting curricula, prioritizing the development of essential soft skills, fostering valuable industry partnerships, embracing technology, and providing additional industry-relevant certifications," he states, indicating the sector's proactive stance in bridging the skills gap.
Meeta Kapoor, Principal of MGM First Steps School, delves into the heart of the matter. She believes that India's education sector needs to focus on enhancing educational infrastructure, enabling access to quality practical skilling opportunities, and improving curriculum to match the prevailing market trends.
Vyankatesh Kharage, Founder and Director of Asude Foundation, emphasizes the urgency of action. "The time for action is now, as we cannot afford to let the potential of countless students, particularly those facing economic hardships, go untapped and unfulfilled," he states, indicating the need for inclusive education that addresses the unique challenges faced by economically disadvantaged students.
These diverse voices collectively form a symphony of insights, urging educational institutions, leaders, and policymakers to chart a new course. As we navigate the intricate landscape of tomorrow's job market, these perspectives illuminate the way, guiding us toward an education system that not only equips students with knowledge but empowers them with the skills and mindset to thrive in an ever-changing world.
What are your thoughts on preparing high school students for the challenges of the future job market? Share your insights in the comment box below. Let's continue this crucial conversation together.