Almost 30% entries at White House Science Fair by Indian-origin kids
The White House science bash is the highpoint of STEM related events in America. Almost 30% entries were from Kids of Indian origin reinforcing the fact that Indians are at the forefront of STEM related research.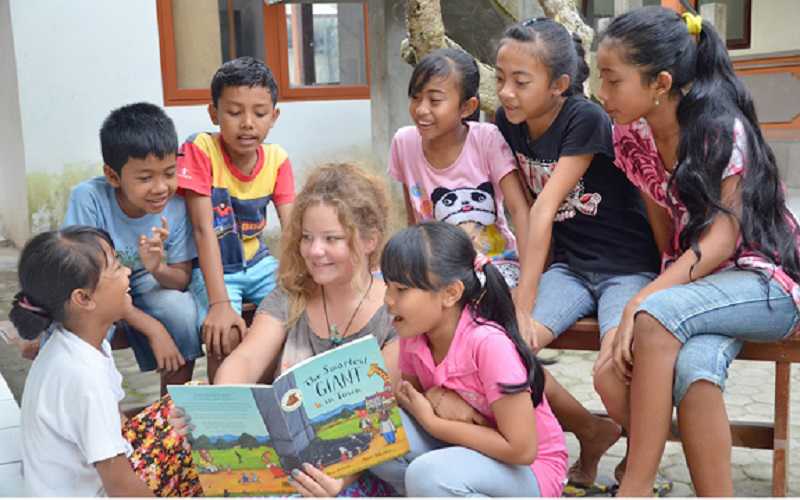 For several years it has been a known fact that Indians shine brilliantly in academics and scientific fields in the USA. Once again this fact is firmly in the spotlight at the Science Fair hosted by President Obama on Wednesday where a sizeable presence of Indian-origin participants were showing off their projects.
Nearly a third of the projects, demos, and experiments involve kids of Indian-origin, and are a testimony to how this ethnic group, along with other Asian-Americans, completely dominate school-level STEM (science, technology, engineering, math) competitions, including events hosted by companies such as Intel, Google, and Westinghouse. However, the White House event is the high point of high-school STEM events.
None of this is new to President Obama, whose frequent hosting of such STEM galas in the White House has seen a fair sprinkling of Indian-American achievers, from his recognition of Stanford's Pune-born Tom Kailath with the Presidential Medal for Science, to his socialising with high-schoolers Shree Bose and Anand Srinivasan, who went on to Harvard and MIT respectively.
Few students take this challenge – and invitation – more seriously than Indian-Americans, most of them children of parents who themselves migrated to the USA on the back of STEM. This year's finalists invited to the White House includes Yashaswini Makaram, 17, from Massachusetts. She created a cell phone security tool that records and identifies the distinctive arm and hand motions people use to lift a cell phone from a table to uniquely identify the cell phone's owner. The technology is so accurate that it correctly identifes a cell phone's owner 85 % of the time and differentiates among people with 93 % accuracy. Yashaswini's biometric research, which was lauded as part of the 2016 Intel Science Talent Search, may help in greater personalization of mobile devices, according to a White House factsheet.
18-year old Sanjana Rane from Kentucky helped discover how a particular protein could be used to detect and treat renal fibrosis. She began to look into the dangers of air pollution after reading an article how the air quality in Kentucky is the worst in America. She discovered that the chemical acrolein, found in both cigarette and industrial smoke causes kidney damage. She determinedly worked on how to shift acrolein's influence on the kidneys by using a particular protein as a therapeutic target. Her innovative thinking won her a scholarship at the Siemens Competition in Math, Science & Technology.
At least 2 projects displayed at the White House were inspired by Indian experiences of students. The sight of children in India drinking dirty, unsafe water led New Hampshire's Deepika Kurup to develop a solar-powered technology to quickly remove bacteria from water, making her a finalist in the 2015 Google Science Fair and a winner of the National Geographic Explorer Award. The second project by Anurudh Ganesan, now 16, recalls how his 10 mile trek to a remote clinic with his grandparents was for nought when the vaccines were ineffective due to the high temperatures and lack of refrigeration. Now living in Maryland, Anurudh determined to explore ways of refrigerating vaccines immediately prior to use, particularly in developing countries. His creation, VAXXWAGON, can effectively transport vaccines in the last leg of distribution without the use of ice and electricity, saving potentially thousands of lives throughout the world.
Some of the projects also involve frugal engineering or the world famous Jugaad. Dismayed at the price of diagnostic spirometers San Jose, California high schooler Maya Varma developed a 3D printed version that costs a mere $35. Maya's (literally) breathtaking invention earned her a finalist' slot at the 2016 Intel STS, where her spirometer was selected as one of the top 40 projects in the nation.
Obama has always been a vocal alarmist about the decline of STEM studies in the US, but also a cheerleader for restoring American leadership in the field.
The White House factsheet also gives a shout-out to Infosys Foundation and Tata Consultancy Services (TCS) among many institutions and companies that are promoting computer science education in the US.
Smile Foundation and Shell Launch STEM Project on Pi Day
The initiative will benefit less-privileged students from government schools.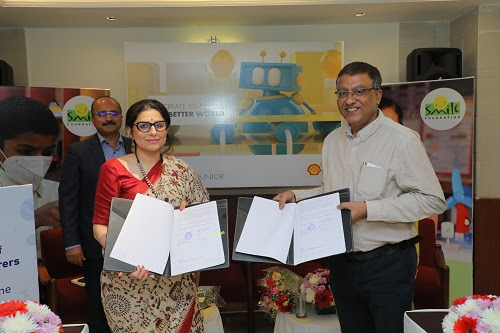 On the occasion of International Pi (π) Day, Smile Foundation and Shell launch 'NXplorers Junior' programme in three Indian states. NXplorers is Shell's global flagship Social Investment STEM (Science, Technology, Engineering, and Mathematics) educational programme aims to benefit over 25,000 children during the first year by enabling them to understand, navigate and address local and global challenges, as underlined in the Sustainable Development Goals (SDGs). NXplorers is also aligned with the National Education Policy 2020 and delivers societal benefits.
The innovative initiative will benefit less-privileged students from government schools and affordable private schools, studying in rural and hard-to-reach areas in the states of Andhra Pradesh, Telangana and Kerala. Its design also includes endeavour to create awareness amongst parents on the importance of STEM education, especially for girl children.
"Shell firmly believes that, provided with the necessary skills and guidance, young people can be a driving force to find sustainable solutions to the major global challenges of our time. Launched in 2018, Shell's global flagship STEM programme NXplorers is aligned with the National Education Policy 2020 that aims to transform India into an equitable and vibrant knowledge society. With the Smile Foundation partnership, we aim to expand this programme to Andhra Pradesh, Kerala, and Telangana and offer young minds the platform to design sustainable solutions to ease the pressure on food, water, and energy," said Ms. Latika Taneja, Head of Corporate Relations – India.
The programme is being rolled out in concurrence with the educational authorities of the respective state governments. Besides students, teachers, parents and communities are involved actively while implementing the programme so that it remains sustainable in the long-term.
"We are excited to roll out this innovative programme in India. We are hopeful that our children will not only leverage STEM education in building their future career but also will grow up and develop leadership ability in finding sustainable solutions in various walks of life," said Mr. Santanu Mishra, Co-founder & Executive Trustee, Smile Foundation.
The NXplorers Juniors will train both 6th and 7th grade students. NXplorers Juniors Level-I course will be delivered through a combination of teacher's guide, PowerPoint slides, and several instructional videos. The facilitator guide will outline the essentials to be covered in each session, exercises, discussion, checkpoint questions, a summary, assessment, and research to be undertaken by students after the session.
The United Nations Sustainable Development Goals (SDGs), exploring SDG Solutions, researching global goals, and developing a challenge and choosing a solution etc. are covered in the NXplorers Juniors Level-1.
NXplorers – Learning for a Life Time, envisions to provide a minimum of 3-5 years of NXplorers exposure to the students at various levels. The objectives include developing strong knowledge and skill set among students so that local and global challenges can be addressed by them. Developing sustainable models of implementation by engaging teachers, school leaders and communities effectively, creating awareness amongst parents regarding the importance of STEM education, especially concerning girl education are part of the overall goals.
About Smile Foundation
Smile Foundation is a national development organization directly benefiting over 1.5 million underprivileged children and their families every year through more than 400 welfare projects in education, healthcare, livelihood and women empowerment spread across 2,000 remote villages and urban slums in 25 states of India.
About Shell
Shell is one of the most diversified international energy company in India with over 10,000 employees and presence across upstream, integrated gas, downstream, renewable energy, and deep capabilities in R&D, digitalisation, and business operations; with a retail presence across six states – Karnataka, Tamil Nadu, Telangana, Maharashtra, Gujarat, and Assam.