American education system may give India a chance to regain thought leadership in the world
Indians, who once boasted of world-class universities like Nalanda and Taxashila, today are the most eager consumers of concepts taught by Western institutions. But with the advent of the internet and its all pervasive reach we can reclaim our leadership role as knowledge producer and exporter.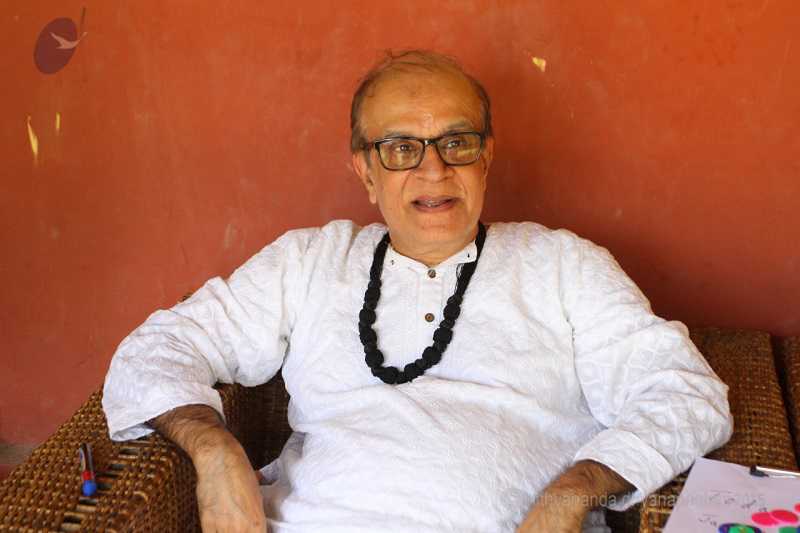 First it was brain-drain then it was reverse brain-drain. The first term was coined when Indian intellectuals took flight to Western shores for picking up higher education and working there. Then came the reverse brain-drain when intellectuals who studied, worked and settled in the west took wing for the Indian shores. Both these phenomena had one thing in common, the desire to get higher education from western shores, more specifically USA.
This from the citizens of a country which, once upon a time had world-class universities like Nalanda and Taxashila. India has always been the cradle of and one of the preeminent producers and exporters of knowledge, ideas and values to the rest of Asia. Today, we are the most eager consumers of concepts taught by Western institutions.
In fact so strong is the lure of a western education that our elites feel they must get certified by the West in order to get credibility back home in India. But all this can change as we are at an inflection point from where, if we want, we can reclaim our leadership role as knowledge producer and exporter. This inflection point rests squarely on the internet.
So what is the scenario in the US universities today? Firstly, there is a growing participation by Indians, in the affairs of universities. This has directly affected India by the large number of US educated people returning to India and carrying with them the American values and principles, indoctrinated while there. For the US, educating our students is not only a great source of tuition fees but also a way to spread its intellectual influence.
A second trend is of wealthy Indians investing in US universities for personal brand building. They see their family name on a building or attached to an academic chair as their next step in climbing the social ladder. Only a handful of donors take the efforts to be sufficiently involved in the details of the subject matter and the impact that it creates.
China is on a different trajectory, the country exercises a strict control on disciplines pertaining to its civilization, values, domestic politics and culture. While they eagerly lap up knowledge in the disciplines of Western science, technology and business knowhow. This approach is a carefully thought out one as the Chinese don't want their youth to be brainwashed with Western prejudices in areas of the humanities. India has not been able to appreciate this strategic point even now.
The single most important trend that is revolutionizing every aspect of our lives is information technology and even education is not left untouched by the internet. Rapidly proliferating teaching platforms like the Khan Academy are the wave of the future, not a physical classroom. A disruption is long overdue and India should see this as an opportunity for creative entrepreneurship.
The classrooms have shifted to the Cloud threatening the old school systems in many ways:
1 Huge campuses will not be needed. Only laboratories and high-tech infrastructure that cannot become virtual will continue to exist.
2 Old teaching materials will be redundant. Class notes are available online so are explanatory videos. Video conferencing will take out most of the physical interactions.
3 Together this sounds the death knell of academic snobbery. Internet as a great leveller has allowed for not only the teachers but also other knowledgeable individuals embedded within communities to share knowledge.
While all the above are the impacts of the internet on the teaching and learning side of education. Let us look at the experience on the research side, especially in the humanities.
25 years ago, to make any impact, on the American research on Hinduism it was crucial to get inside the system one way or another. But today, a large amount of quality works are being published by scholars and practitioners from outside the American academia. In fact with the surge of organised guru movements in India, their own writings and publishing houses too have surged. The new works produced by Hindu movements are not only about standard topics like Bhagavad Gita, but also cover a range of issues like society, politics, family, health, etc.
In fact, so strong is the wave of publishing material that many other people groups started by civic society now nurture non-academic research and publishing. These new suppliers are seen as threats to the turf traditionally controlled by the academicians.
The sheer outreach of the internet has ensured that the number of readers who receive knowledge from outside sources far outnumber those who attend a class. The American academicians refused to remove their blinders and accept this trend developing from the past 2 decades. The pride of being the exclusive source of knowledge had been instilled in them during their PhD. This attitude of the senior professors has misguided the new generation of academicians, and made the American academic system insular and vulnerable.
So if it is amply clear that the channels of knowledge consumption even if it pertains to religion is increasingly shifting to television, online sources, personal travels to sacred and holy sites, teachings from their gurus and swamis, and reading materials published by non-academic writers, then elite Indians are far better off in investing on such platforms and not feeding the rapidly deteriorating old system.
Instead of blindly funding American higher education's pre-internet era system, India should develop the next generation platforms. Besides developing the platforms and delivery systems, Indians should also lead in content development and educational methodology, especially since all the original material lies in our ancient texts which means the competitive advantage lies with us.
Sustainable Practices in Educational Institutions: World Environmental Health Day 2023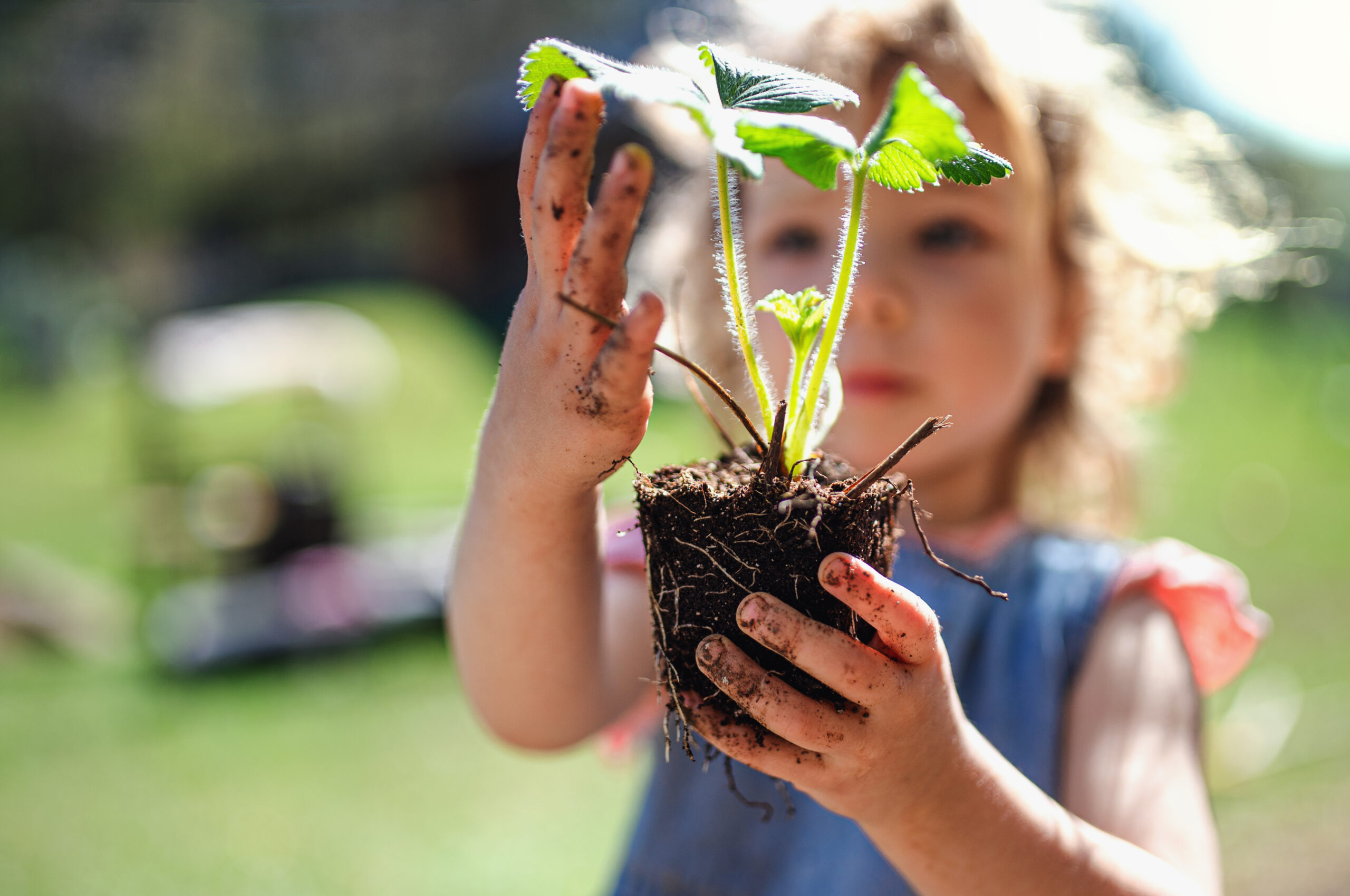 World Environmental Health Day 2023 brings with it a poignant reminder of our collective responsibility towards the planet. As we stand at a critical juncture in the fight against environmental degradation, the role of educational institutions in promoting sustainability and environmental health takes center stage. In this article, we delve into the multifaceted realm of sustainable school practices, focusing on their role in reducing the carbon footprint, addressing wastage, and nurturing environmental health in the Indian context. We will also explore why education centers should place sustainability at the core of their educational mission.
One of the most pressing environmental issues of our time is the burgeoning carbon footprint. Educational institutions, as hubs of knowledge and innovation, possess immense potential to influence this paradigm. Through conscientious efforts to reduce carbon emissions, educational institutions can significantly contribute to a healthier planet. Implementing energy-efficient systems, promoting eco-friendly transportation options, and advocating for responsible resource consumption are just a few ways in which educational institutions can lead the charge in carbon footprint reduction.
Addressing Wastage
Wastage in educational institutions extends beyond the disposal of materials; it encompasses valuable resources like energy, water, and food. Sustainable school practices necessitate a vigilant approach to resource management. Educational institutions can adopt recycling programs, implement water-saving measures, and promote responsible food consumption. Moreover, teaching students about the consequences of wastefulness instills lifelong values of resource conservation. On addressing this issue, Yashraj Garg, Co-founder, Envirocare Foundation, a social and non-profit initiative said, "To begin with, schools can employ imaginative, artistic mediums, such as visual and literary arts, to cultivate eco-friendly mindsets among students. By raising awareness through creativity, we can foster a collective commitment to sustainable daily practices. Additionally, schools should establish avenues for expression and advocacy, like clubs and waste management initiatives, within their communities. Such inclusive initiatives can broaden students' perspectives on climate change's social dimensions. Addressing food waste within school cafeterias is paramount. Implementing technology-driven food preservation models and involving students in socio-environmental projects can drastically reduce wastage."
Environmental Health in India: A Multifaceted Challenge
India grapples with a profound environmental health challenge, with air pollution standing out as a major concern. According to IQAir's World Air Quality Report 2021, India ranks as the fifth most polluted country globally among 117 assessed regions. In 2021, the country's annual average PM2.5 levels reached a staggering 58.1 micrograms per cubic meter (µg/m³), significantly exceeding the World Health Organization's guideline of 10 µg/m³ for annual mean PM2.5 concentrations. The situation is exacerbated by the return to pre-quarantine pollution levels observed in 2019, emphasizing the urgency of addressing this issue.
The Central Pollution Control Board (CPCB) reports that, as of September 22, 2023, India's National Air Quality Index (NAQI) stood at a moderate value of 78. However, many cities, including Bhiwadi (162), Pune (149), Jalandhar (147), and Gurugram (138), faced poor or very poor air quality levels. The primary sources of air pollution in India encompass fossil fuel combustion, biomass burning, industrial emissions, vehicular exhaust, and dust.
India's environmental health challenges encompass a broad spectrum of issues, from air pollution to access to safe water and sanitation, extreme weather events, loss of biodiversity, and emerging infectious diseases. According to the World Health Organization (WHO), environmental factors accounted for a staggering 26% of total deaths and 25% of the total disability-adjusted life years (DALYs) in India in 2019. Leading causes of environmental mortality and morbidity include lower respiratory infections, diarrheal diseases, chronic obstructive pulmonary disease, ischemic heart disease, and stroke.
While India grapples with these challenges, it has also undertaken significant initiatives to enhance its environmental health situation. Key programs include the National Clean Air Programme (NCAP), the Swachh Bharat Mission (SBM), the National Action Plan on Climate Change (NAPCC), the National Biodiversity Action Plan (NBAP), and the Integrated Disease Surveillance Programme (IDSP). These initiatives reflect India's commitment to addressing pressing environmental concerns.
Educational Institutions Leading the Way
Notably, several educational institutions in India have emerged as pioneers in reducing their carbon footprint and promoting sustainability on their campuses.
The Indian Institute of Technology (IIT) Delhi, achieved a remarkable feat by reducing its carbon footprint by over 50%. This achievement was accomplished through the strategic purchase of power from green generators and the installation of solar panels on campus rooftops. The institute also implements an innovative waste management system that converts organic waste into biogas and compost.
Similarly, Sri Ramakrishna Engineering College (SREC) in Coimbatore has undertaken a meticulous study of its carbon emissions from January 2018 to December 2019. The study revealed that the college emitted just 5.8 tonnes of carbon dioxide equivalent (CO2e) per student per year, surpassing the national average of 6.7 tonnes CO2e per capita per year. SREC has adopted a range of sustainable measures, including the use of LED lighting, energy-efficient appliances, rainwater harvesting systems, and biodegradable packaging materials.
One such example is provided by Pallavee Dhaundiyal Panthry, Chief Communication Advisor, World of Circular Economy (WOCE), an organisation in environment, climate, and sustainability solutions, "As we stand on the precipice of a world grappling with environmental challenges, schools emerge as beacons of hope, illuminating the path toward a sustainable future. The question at the forefront of this journey is: How can we help individuals adopt 'Sustainable Human Behavior' to support the growth of all people and help them lead a life of dignity, thereby creating a culture of sustainability among the masses? For instance, take the example of the Green School in Bali, Indonesia. Their curriculum goes beyond traditional education; it's a holistic approach to sustainability. Students there learn about sustainable farming practices, participate in reforestation efforts, and engage in constructing eco-friendly bamboo buildings. Picture students on field trips, immersing themselves in the intricacies of ecology, their hands in the soil, planting seasonal crops, and nurturing an eco-agricultural sensibility. Schools should foster an environment of open discourse — a sanctuary where students commune, exchange ideas, and champion a more environmentally sustainable future for all. Schools must integrate sustainability into their very DNA. It's not a subject but a way of life, an ethos that guides every decision and action."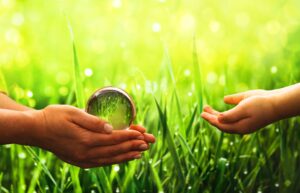 Sustainability has evolved from a buzzword into a moral imperative. Educational institutions are not merely centers of academic learning but also institutions tasked with shaping responsible global citizens. Focusing on sustainability aligns with this mission and equips students with competencies vital for the future. Additionally, sustainable practices in educational institutions can lead to cost savings, creating a win-win situation for both the environment and the institution. On the importance of schools to follow environmentally friendly practices, Mamta Shekhawat, Founder, Gradding.com said, "To make the entire environment sustainable, schools should provide quality education. Schools should teach everyone that to secure the future generation & their needs, the current generation must meet all their requirements with eco-friendly methods. There must be suitable lessons present in the curriculum by which students know the importance of a healthy environment. That is how education plays a huge role in making environment healthier."
Today's younger generations are increasingly vocal about environmental concerns. They aspire for an eco-friendly world and demand action on climate change. Children and adolescents engage in self-reflection about their actions and contemplate how the broader community can contribute to sustainable development. This burgeoning eco-consciousness is a powerful force that educational institutions can harness to effect positive change. By integrating sustainability into the curriculum and school culture, educators can nurture this innate desire for a greener planet.
Educational Institutions can embark on various initiatives to promote sustainability effectively. These include:
Curricular Integration: Incorporate environmental education across subjects to provide students with a holistic understanding of sustainability issues.
Green Infrastructure: Develop sustainable school facilities, incorporating features like solar panels, rainwater harvesting, and green spaces.
Waste Management Programs: Implement recycling and composting programs to reduce waste and educate students about responsible disposal.
Student Engagement: Encourage student-led eco-clubs or initiatives that empower young minds to drive sustainability efforts.
Community Involvement: Extend sustainability practices beyond the school gates by involving parents and the local community.
"Create opportunities for students to engage in practical, hands-on learning environmental projects. As Maldives is facing serious issues related to seagrass restoration. Therefore, our students have established a small seagrass nursery at the school and have been successfully restoring the seagrass since March 2023. I strongly believe by integrating these strategies, schools can not only educate students about environmental responsibility but also serve as role models for sustainable practices." Said Mohsina Mirza, Principal, Billabong High International School, Maldives.
The imperative for sustainable school practices in nurturing environmental health cannot be overstated. Educational institutions have a pivotal role to play in reducing the carbon footprint, addressing wastage, and fostering environmental health, particularly in the context of India's unique environmental challenges. By embracing sustainability, educational institutions prepare students for a future where responsible environmental stewardship is not an option but a necessity. These commendable efforts by educational institutions not only reduce their environmental impact but also serve as inspiring examples for the broader community. On World Environmental Health Day 2023, let us reaffirm our commitment to the planet and recognize the profound influence that educational institutions can wield in shaping a brighter, greener future