Anil Swarup, Secretary, School Education & Literacy lists the many positives of the current education scenario, in an exclusive chat at SGEF 2017.
"I owe to my teachers what I am. Just yesterday I spoke to my teacher who taught me 45 years ago. I'm in touch with quite a few of them. Some of them are no more in this world but they continue to inspire me. I remember each of their statements… I love them," says Amil Swarup.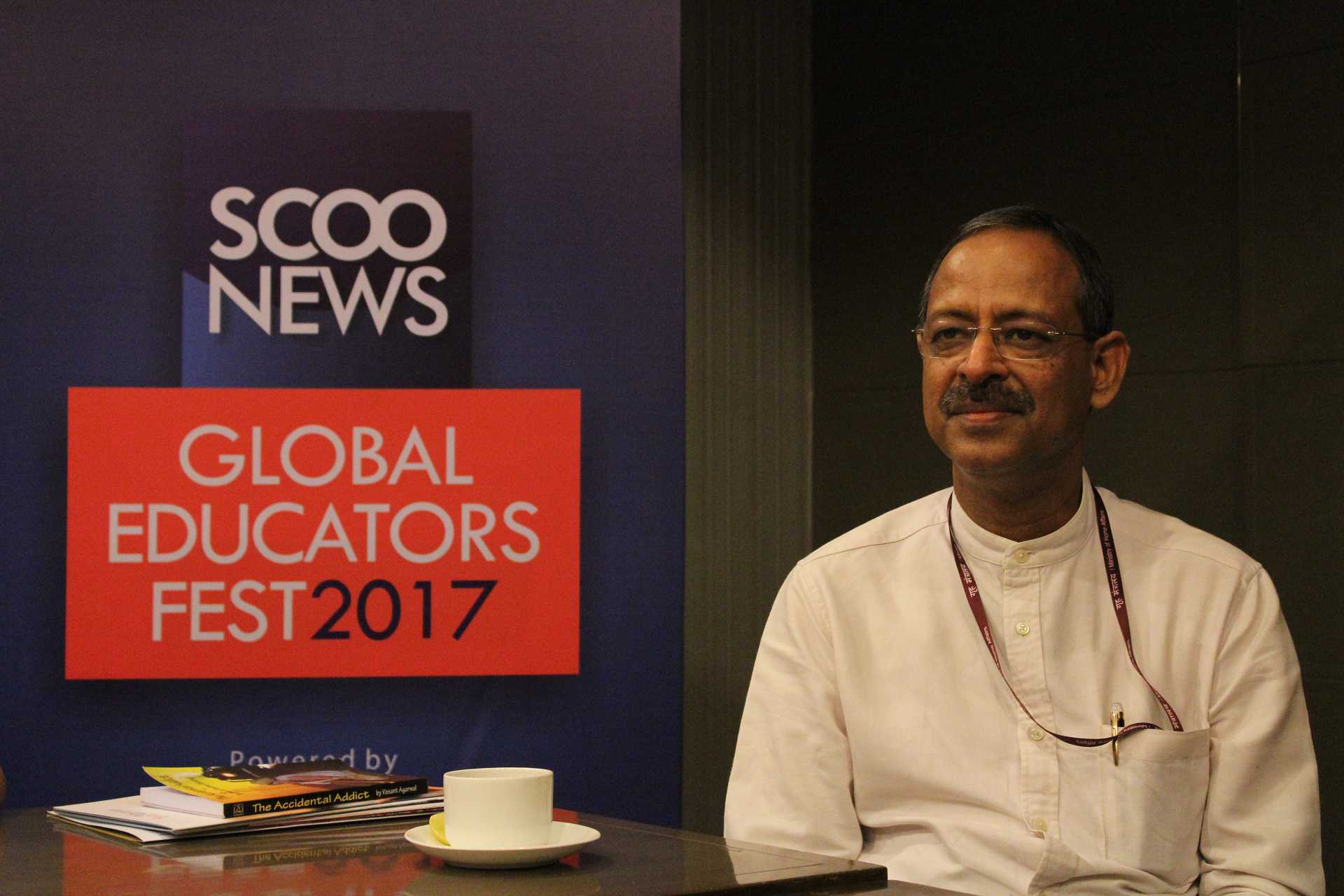 The vicious circle of poverty and education… How do we break it?
As you rightly said, it is a vicious circle. People, at some point in time, didn't have money and couldn't get their children educated. And since they were not educated, they continued to be poor. A lot has happened in the past 10 years and if you look at the data of children attending school, almost everyone goes to school. This is because of efforts of various governments in terms of seeing that every child comes to school irrespective of the income. Firstly, it is the free education being provided by the government, and secondly, the Right to Education Act which ensures that every child does get an education. We have managed to get the child to the school but I think the problem now is to see that the child gets actually educated. He has come to the school but I'm not very sure if the quality of the education we are imparting to him, especially in government schools, is good enough for him to get educated. So that is something we are looking at.
Earlier you briefly touched upon the education mafia. Are they are hindrance in your approach which calls for low cost resources and higher outcomes?
In any walk of life, be it government or personal life, there would be hindrances. And there are hindrances and challenges I enjoy, given my past work in the Coal ministry and otherwise. I've enjoyed these challenges and I will continue to enjoy the challenges here. Yes, mafias are present in education as well – probably they are trickier than the ones we had in the Coal sector. But that is a lovely challenge; let's see what happens!
Right, so evidently there's no backing down where you are concerned?
It's too late in the day for me to back down. I'm coming to a close to my innings as a bureaucrat. I haven't backed down in the past and hopefully I'll continue to be the way I am!
Amidst the scenario of multiple boards in India, would the government consider a single board system for the entire country?
My take is that India is a country of many countries, in the sense that we have different cultures, different languages, and different social norms. To impose something from the Centre would not be advisable. If the Centre is able to create a board which attracts everyone and all voluntarily join this board, I would be only too happy to have that. As long as we are unable to provide a platform where everyone willingly joins in, I would definitely not impose anything on anyone. In a country like ours, we should allow different systems to operate and evolve. Over a period of time, if there is a feeling amongst the consumers that they should ride on a particular board, then they should be facilitated to do that. People should be given a choice.
Ideally, the process of identifying, documenting and replicating different teaching models across the country should be conducted every year by an appointed team of experts…
We are already doing that, and will continue to. I don't think the Education Secretary should be going around the country to identify different models. Right now I am not travelling so much but I am getting all the feedback from all over the country from delegated people who send me those details. Then there is intensive interaction and we see how that particular model could be replicated.
Credit for this entire grassroots model must go to you. Nothing of the sort existed before, over the decades…
You know, I would not say that; I'm sure there must have been some effort in the past also to identify such models and replicate them. But, I think, in a structured manner, this is the first ever effort to put in place an institution mechanism through which you discover the good work that is happening in education in the country. We have now set up a portal called ShaGun (Shala Gunvatta), where all these models of good work are being displayed, for people to see and replicate on a wide scale.
What exactly would be the objectives you hope to achieve through the National Teacher's Platform?
As I said, there is so much good work being done by so many teachers in the country. Now, how do you get the other teachers to know what good work is happening? So you create this portal wherein all the good work gets filtered, gets curated, and is then placed on the portal. Through a navigation tool, if a teacher wants to understand how the Archimedes Principle can be explained, and it has already been explained beautifully by a teacher somewhere in the country, she can actually pick that up and show it to the students, or then learn it herself. What we are trying to do is create this virtual platform wherein the good practices, the good lessons, get showcased. And more importantly, as there is an information overload, there is a team which curates it; it provides a navigation tool so one can pinpoint and go to the particular video they are seeking. Problem today is if you go to Google and search, you will spend so much time in arriving at what you want to know. This navigation tool which we are putting in place will enable the teacher to reach where he or she wants to reach, almost immediately.
Do you think anganwadis and government schools should work together, as the anganwadi workers also act as teachers?
I'm so glad you raised this point. Just 10 days ago, Secretary, Women & Child Welfare and I sent a joint letter to chief secretaries to bring in anganwadis wherever possible to primary schools. It will solve a number of problems.
In the midst of so many negatives about education in India, can you share a few positives about our Indian education system?
Well, amazing positives! In the first place, look at the data when India got Independence and look at where we are today – almost every child is going to school! That is a huge positive, to get the child to the school. If you look at the Korean model of education, they did precisely this. Initially they got the child to the school and then they taught him. We have got the child to the school, now the challenge is to teach the child. Number 2 – despite all the problems there are wonderful, wonderful models that are available in the country, and that is a big positive. As I said during my presentation, the idea is to see how that can be replicated and scaled. Number 3 – I think we have a set of such dedicated teachers. The challenge now is to recognise them, so that others feel deprived and yearn for a similar recognition. And when they want similar recognition, they will improve themselves. Create that challenge amongst the teachers, create that competition amongst the teachers. Similarly, there are wonderful schools that are doing good work. Can we identify them? Can we put them on a pedestal for others to see? There are such wonderful things that are happening. There is such positive energy that I see in the country. When I travel through the country, I find people who feel that things can still be done! And they can still be done, because they are actually being done! The question is whether I am able to direct the attention of the majority of the people to things that have happened rather than the things that haven't happened, so as to learn from them. As all this is happening within the country, you won't have doubt about its replicability. If these examples were to exist outside the country, then people would think twice if that same example could be replicated here. But if it is happening within the country, it gives you the conviction that it could happen in other places as well.
What's a day in the life of Mr. Swarup like?
Oh, I enjoy every moment that I have, irrespective of what is happening around me! I rise a bit early and do some physical exercises to keep myself fit, I reach the office around 15 – 20 minutes ahead of the office time. And the initial hour that I have at the office is a very useful hour where no one disturbs me and I do my work. We have managed to digitise all files and papers so we don't have files and papers. When I leave your place, as I go back I'll do all my files and when I reach the office I won't have any files pending to be seen. A lot of work gets done as I move. I enjoy travelling a lot, so I travel at least once a week if not more. I go to different places, because that is where the action is. Like I often say, Delhi is a fiction; real learnings are in the states. You move around, you learn; I do that. I avoid sitting in the office beyond 6 pm, 6.30 at the most. I come back home and enjoy spending time with my grandchildren; I love that the most. That's my personal time and I look forward to it.
What was the current Education Secretary like as a student?
Oh I was very naughty! I was a sportsman. I used to study a bit; later I realised that if I didn't I wouldn't get into any service! And I owe to my teachers what I am. Just yesterday I spoke to my teacher who taught me 45 years ago. I'm in touch with quite a few of them. Some of them are no more in this world but they continue to inspire me. I remember each of their statements… I love them.
Regarding the ScooNews Global Educators Fest, do you think an initiative like this helps on different levels?
Oh, it's an amazing effort! I had never thought that I was coming to such an event. I thought it would be just speeches and then it would be over. But what you have done here is, you have got the practitioners together. I don't get to meet too many practitioners in a conference; there are too many speakers. But there are practitioners who are very good speakers as well so they are very inspiring! The two speakers that I have heard so far have left me amazed. So much to learn from them, so much is happening and they have done it despite everything going against them. They have managed to achieve something. And they were so good in conveying what they have done. Very inspiring!
You featured on the cover of ScooNews magazine in July 2017. Any feedback on the magazine?
Many magazines have good editorial content which indeed ScooNews also has. But what amazed me was the production quality – it is so well produced, so well presented. Compliments to the team for presenting it so aesthetically! I loved it! Content-wise, I am no expert but I would suggest you get good practices reported as much as you can.
This interview appeared in the September 2017 issue of ScooNews magazine.
New Age Instructional Techniques
Traditional pedagogical techniques, based on a teacher explaining a topic and students taking notes, may still be helpful occasionally. Still, education today revolves more around encouraging the students to awaken their curiosity and desire to learn.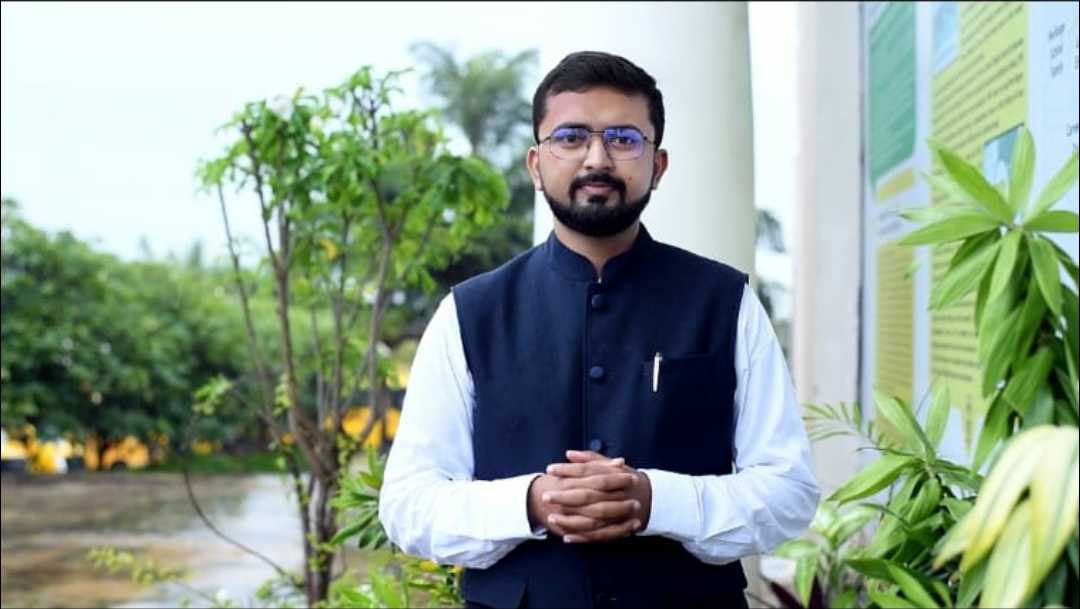 Education and its purposes have evolved over time. The meaning of 'knowing' has changed from remembering and repeating information to finding and applying it. Education helps students identify their critical purpose in life. It is really a tool to enable young minds to become lifelong learners. It empowers them to be able to tackle any challenge that life throws at them.
The purpose of being an educator is to make the world a better place. Where people are empathizing, caring, and capable of understanding each other. The prime objective of education is to nurture the leaders of tomorrow. To impart quality knowledge and learning so that the young generation becomes responsible and future global leaders and citizens.
Advanced research in education philosophy and brain science has had a tremendous impact on instructional strategies for the classroom. As a result, the educational paradigm has seen a transitional shift in instructional strategies over the past few years. Educators now are required to step out of their comfort zone of the traditional mode of teaching confined to classrooms.
Teachers are now bound to integrate the new instructional strategies to make a mark in the educational arena. A number of different teaching techniques have emerged during this transition and due to this change in education. Some of the research-backed pedagogical practices that are appropriate for 21st-century classrooms are:
Reciprocal Teaching:
Reciprocal teaching is a method in which students in small groups predict, clarify, question, and summarize a scaffolded reading comprehension. It is similar to a small group of students sitting in circles and using a communal constructivism approach to making meaning. Here each student takes the role of both learner and teacher within the group. This technique allows the students to develop a shared understanding of the text and supports the students who find it difficult to comprehend complex texts.
Student-generated questions :
This technique allows students to work individually or collaborate with peers to generate their own set of questions based on Bloom's Taxonomy template. This technique enables students to go through a rigorous thinking process of divergent and convergent thinking that ultimately ends with a reflection-based task to summarize their learning.
Higher-order thinking questions:
This technique of instructional learning is a must-have in every classroom. Critical thinking is essential as it allows students to apply the knowledge to a context different from the one that was initially learned. Using this strategy and adding cases and real-life situations to these questions allows children to develop relevance and motivation.
Reflection questions:
Metacognition – the science of thinking about learning is a potent tool that should be used in every classroom. This allows children to strengthen their understanding and retain the information for a longer period of time. Questions like the muddiest point today? What were my three takeaways from the last 30 minutes? How would I use this learning to make my day better? And many more allow students to reflect on their learning and evolve themselves as lifelong learners.
Taking a constructivist approach, these techniques or strategies allow the learners to accommodate and assimilate knowledge. When a teacher uses group work he/she is leveraging the true nature of learning. This collective activity allows and enables the students to find relevance in the learning environment. Moreover, it will enable learners to have agency over their learning by modeling a real-world situation. Often when a teacher starts using collaborative approaches, various reasons like unequal participation deter it. The classroom space dons a chaotic look, and the teacher has no control. All these have to be minutely dealt with by developing as a facilitator rather than a sage on the stage. Working in groups allows children to develop essential life skills like empathy, compassion, and critical thinking.
Traditional pedagogical techniques, based on a teacher explaining a topic and students taking notes, may still be helpful occasionally. Still, education today revolves more around encouraging the students to awaken their curiosity and desire to learn.
About the author:
Siddharth Rajgarhia is Chief learner and Director at Delhi Public School Nashik, Varanasi, and Lava Nagpur. Having 10 years of experience in leading schools. He is an avid Mindfulness practitioner and believes in lifelong learning