Another life lost under XII grade examination pressure
Abhimanyu Sadasivan hanged himself to death on March 2 and wants CBSE to think about the pressure that they impose on a child.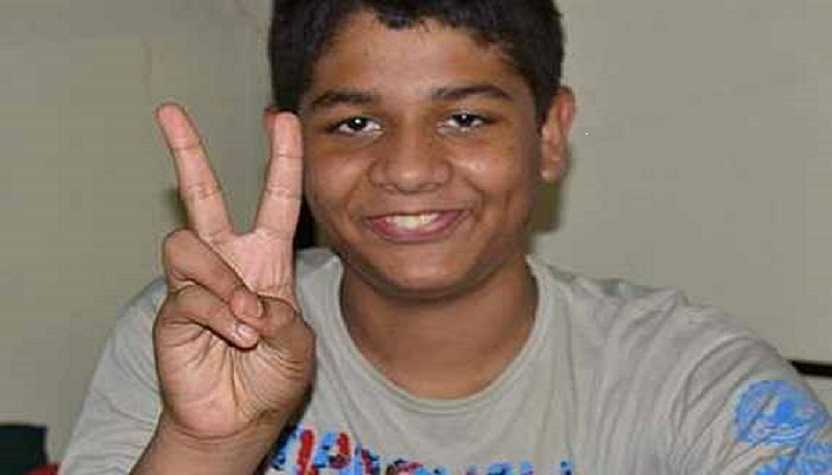 John Adams, the second president of the United States once said, "There are two educations. One should teach us how to make a living and the other how to live."
If we look at today's education system all we see is competition. The school life that was fondly discussed at one time, has now become the most competitive and stressful years of life. When I look at the students, the pressure of parents, peer and school on them, it is so disappointing because I don't see knowledge being gained or retained. It is just an exhausting game of memorization and recitation of facts. For some, it is beneficial because it's a step to get into college. For others, the unnecessary pressure takes over them and drives him/her to take drastic steps.
Just like Abhimanyu Sadasivan, a 16 year old boy of class 12 CBSE student, who couldn't take the pressure at school and hanged himself to death.
On February 25, he wrote his last words in his Chemistry paper and came home. Since then, he hadn't attended the school and hadn't mentioned anything about school or studies to his parents.
On March 2 Abhimanyu's parents were called to the Indian High School, Dubai when he did not turn up for a maths exams. Upon arriving, the school showed the Chemistry paper that had his suicide note.
The parents immediately contacted Sharjah Police, who tracked Abhimanyu's mobile phone and informed that he was at the family home. When they reached home, he was found dead on the terrace of the family's apartment building in Sharjah.
"Instead of calling us to the school and wasting precious time, if the teachers had alerted us earlier about what he had written, we could probably have saved him," said Mrs Sadasivan, who has not been able to sleep since her son's death.
Mr. Sadasivan said "We keep going back to the day's events and think that if the call had come even a few hours before, we would never have allowed him to leave the house. The headmaster showed us his chemistry answer sheet. It was several pages long. He had written about the pressures of the CBSE [Central Board of Secondary Education] system, and also about how he loved all of us."
In the note, the teenager had written:
"This is not my chemistry paper, but the last exam I am writing. I am so bored of my life and, when I am dead, I do not want my body to be taken to India."
He also talked of his love for his parents and younger brother and he hoped his death would force the CBSE to consider the rigorous pressures the CBSE placed on students.
In conclusion, his Abhimanyu's mother said said;
"It was a very bad decision on his part but a mother cannot be angry with her son. It was his farewell to us and said the paper was only for us parents to see. I do feel really sad that he did not approach us or speak to us about what he went through. Ours was a happy home. He was a lovely boy."
What we fail to understand is that, it is not only the parents or school that has expectations from a child. A child has his own self-expectations that keeps motivating him when nothing else does. If you kill those expectations, he breaks. And then the child decides that finishing his life is the only way out.
Two months after his cremation in India, the memories of Abhimanyu are plastered all over the walls of the family's home.
The family still awaits that Chemistry paper he wrote so they can put the pieces together and understand why he took such a disturbing step.
Image Courtesy: Sadasivan family
NIOS celebrates 33rd Foundation Day
Dr. Subhas Sarkar addresses the 33rd Foundation Day Celebrations of NIOS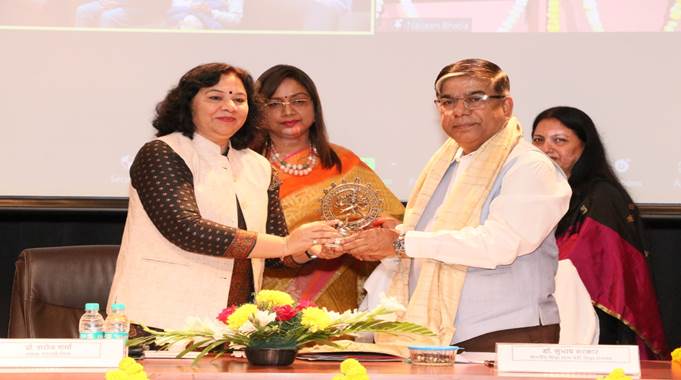 Union Minister of State for Education, Dr. Subhas Sarkar addressed the 33rd Foundation Day Celebrations of NIOS as the Chief Guest.
The function was attended by senior officials of the Ministry of Education, Chairpersons of educational institutions, Heads of Departments, officers, and staff of NIOS. Prof. Naval Kishore Ambasht, former Chairman, of NIOS and Pro-Vice Chancellor, of the Central University of Haryana, Prof. Sushma Yadav graced the occasion.
Dr. Subhas Sarkar in his address appreciated the various programmes and schemes of NIOS and said that NIOS is lighting the lamp of knowledge all over the world. Talking about the Azadi Ka Amrit Mahotsav, he mentioned that today's children will be young people in the age group of 30-40 years on the completion of 100 years of independence and will be responsible for building our nation.
He said that the Ministry of Education has entrusted NIOS with several responsibilities such as developing inclusive education resources, expanding the open and distance education system in states/UTs, translating all courses into more languages as required, creating Indian Knowledge Tradition based courses and propagating Indian culture by translating them into major foreign languages. He also praised the programmes of NIOS enrolling 10 crore adults under 'Basic Literacy Assessment', training of in-service teachers, Gender Green Project, and training in Yoga. He said that Indian Sign Language as a subject at the secondary level has been acknowledged on national and international platforms. He described the launch of an e-library called 'DEEP' by NIOS as a big step forward.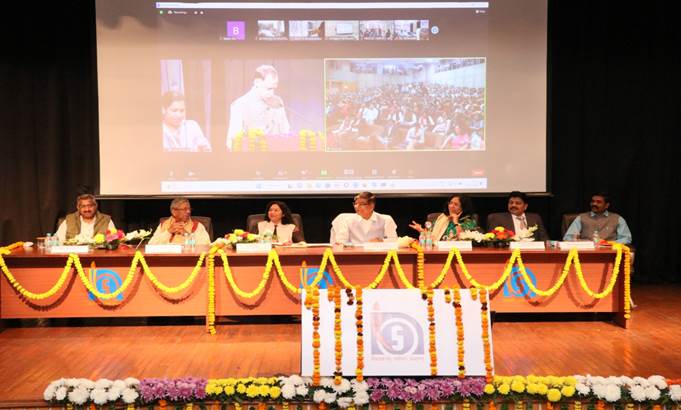 Prof. Saroj Sharma spoke about the journey of 33 years of NIOS and highlighted the special achievements. She said that NIOS is one of the two National Boards of Education under the Ministry of Education, which provides school education through Open and Distance Learning (ODL) for secondary, senior secondary, and vocational education. She elaborated on the role of NIOS in the field of education, efforts being made by NIOS for the successful implementation of the New Education Policy, Virtual Open School, Digital Library (DEEP), NEPIA Project, MoU with Ministry of Defence for Agniveer Project, setting up of Mukta Kaushal Kendras and subjects offered under Indian knowledge Tradition.
It was also conveyed by her that a curriculum called 'Aarambhika' is being developed by NIOS for catering to the Indian Diaspora.
A documentary based on the journey of 33 years of educational endeavours of NIOS was presented on the occasion. In this documentary, 'All England Badminton winner Pullela Gopichand said that most of the players in his badminton academy are getting an education from NIOS.
NIOS alumni, Ms. Niranjana and Vinod Kumar Chaudhary were also felicitated on the occasion. Shri Vinod Kumar said that only due to his education in NIOS, he was able to get the credit of making the Guinness Book of World Records 10 times (8 in Typing and 2 in sports). A proud learner of NIOS, Ms. Niranjana is a successful ventriloquist. Prof. N. K. Ambasht, former Chairman, NIOS said that in this age of technology, innovations must lead to developing 'standalone' courses for the Indian Diaspora, to achieve the goals of the National Education Policy- 2020. Pro-Vice Chancellor, Prof. Sushma Yadav said that the role of NIOS increases in the light of New Education Policy. NIOS has such potential that the institute will be able to achieve the ambitious goals of National Education Policy 2020 in the coming years.
The half-yearly magazine of NIOS 'Pragyan' was released by Dr. Subhas Sarkar on this occasion.