Anupama Chandan, the familiar face to the children
How Anupama Chandan bagged The Golden Apple Award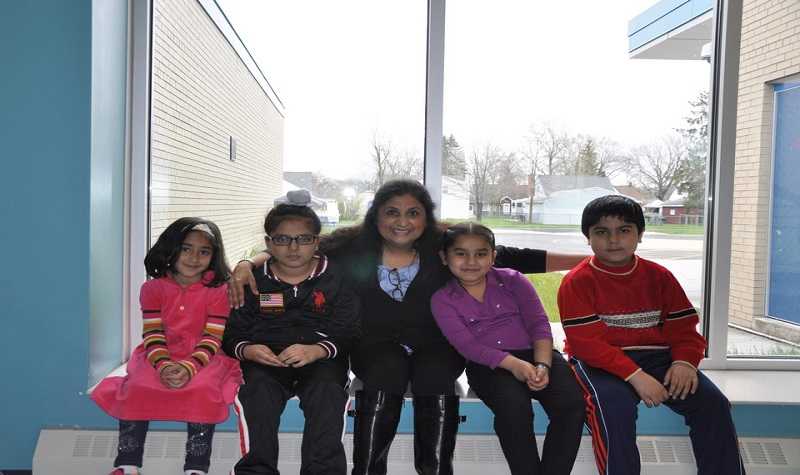 When you step into a new city that has nothing similar to what you've been seeing or living in, you look around for help; anyone to assist you, to help you get through the new environment, to help you adjust. And once you're comfortable, you make others comfortable. Even if you are an adult, you need someone to guide you through. Now, imagine a child in the same situation.
Anupama Chandan in the Niagara Falls district understands this need and has volunteered her time for more than 20 years to assist the children in the district's new language program.
Originally from Delhi, India, Anupama was 25 when she moved to America in January 1987 with her husband who was a family practitioner in Niagara falls, and a 15 months old child. Fortunately, she spoke English but that was the only common thing between her and America.
Amongst many surprises that came her way, the culture surprise was a little too much. She was used to big social groups where everybody was in everybody's business. The independence of doing whatever one wanted was very different for her. "Arranged marriage is a very foreign concept in this country. But it seems to work." she said.
Her ability to speak English, unlike few of her students, is an achievement from her English medium education in school and college. Other than that, her ability to understand and mix-up with kids came from her master's degree in developmental psychology from India which let her gain experience working in the integration of mentally handicapped and children with special needs into normal school.
"Chandan has volunteered her time for more than 20 years to transition newcomers at G.J. Mann (previously at Abate Elementary school) by speaking to them in her native Punjabi, as well as in Hindi and Urdu, while they learn English." Quoted a website.
When asked if she had seen some of the kids grow into adults, she said;
"I started in 1995 and in 1996 or '97, there was one child in Grand Island. He was from Pakistan. He did not speak at all. So I went there for about 4 months, 2 times a week, constantly. The other day I met him at his high school in Grand Island and he is going to UB this year. I was so proud of him." Chandan, 54, was honoured last week with the Niagara Falls district's highest award – the Golden Apple – for volunteering her time at least twice a week in the district's new language program. She and her husband now have 3 grown children and have been living in Lewiston since 1992.
Image Courtesy: Buffalo news
Education for Girls
Department of School Education and Literacy (DoSEL), Ministry of Education is implementing 'Samagra Shiksha', for universalization of quality education throughout the country in coordination with the States and UTs.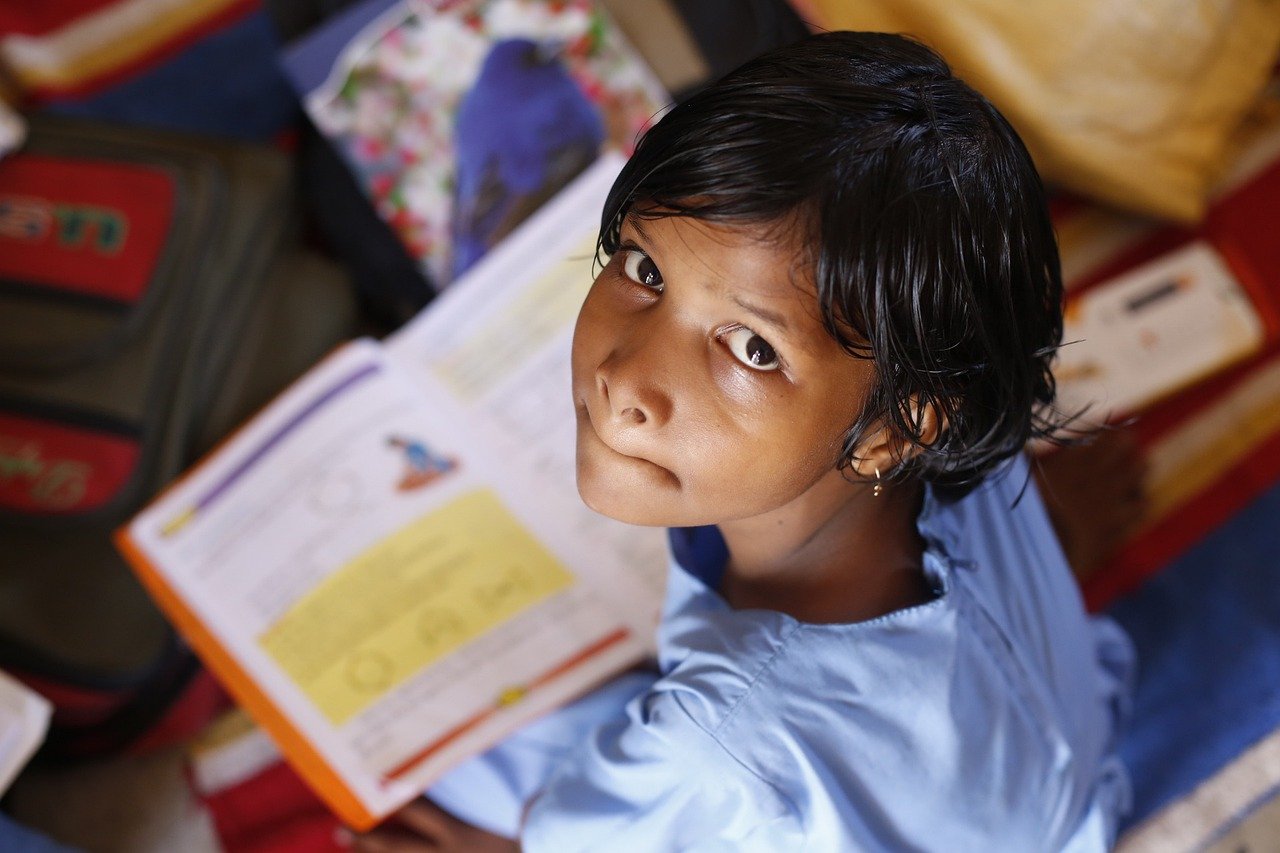 Education is a subject in the concurrent list of the Constitution and the majority of schools are under the jurisdiction of the State Government. Department of School Education and Literacy (DoSEL), Ministry of Education is implementing a centrally sponsored Integrated Scheme for School Education 'Samagra Shiksha', effective from 2018-19, for universalization of quality education throughout the country in coordination with the States and UTs. Bridging gender and social category gaps at all levels of school education is one of the major objectives of the Samagra Shiksha. From the year 2018-19 to 2020-21, the Drop-out rate of girls at the Secondary level decreased from 17.03% to 13.7%, Gross Enrolment Ratio (GER) at the secondary level increased from 76.93 to 79.45, and GER at the higher secondary level has increased from 50.84 to 54.65. (Source: UDISE+).
Under Samagra Shiksha, there is a provision for gender-segregated toilets in all schools. As per UDISE+ 2020-21, 97.45% of Government schools have gender-segregated toilets. Also, there is a provision of a Composite School Grant which may be used for annual maintenance and repair of existing school buildings, toilets, and other facilities to upkeep the infrastructure in good condition.
School Health Programme, under Ayushman Bharat which is a joint collaborative initiative of the Ministry of Health and Family Welfare and DoSEL, Ministry of Education, a module on 'Growing up Healthy' has been incorporated, which interalia includes information on physical challenges during adolescence and attaining puberty.
The National Council of Educational Research and Training (NCERT) is implementing the Adolescence Education Programme (AEP) as part of the National Population Education Project (NPEP). One of the learning outcomes of AEP is to make the learners aware of the concerns of adolescence, i.e. process of growing up during adolescence, and to inculcate in them a positive attitude regarding these concerns.
Additionally, vide a joint letter of Secretary, DoSEL, and Secretary, Ministry of Jal Shakti dated 08.03.2022, the states have been advised to utilize funds earmarked for Menstrual Hygiene Management (MHM) and management of menstrual waste under the Swachh Bharat Mission (Gramin) Phase-II at the village level, for installation or maintenance of incinerators in schools having girls from classes VI to XII and for creating awareness on MHM among adolescent girls and in the society in general.
Moreover, all States and UTs have been requested to take necessary steps to create awareness amongst adolescent girls in schools about the safe usage and the benefits of Sanitary Napkins. It has also been communicated that subsidized sanitary napkins are available at the Jan Aushadi Kendras set up by the Ministry of Chemical and Fertilisers, Government of India.
Under Samagra Shiksha, there is a provision of Kasturba Gandhi Balika Vidyalayas (KGBVs) in the Educationally Backward Blocks, which are residential schools for girls belonging to disadvantaged groups such as SC, ST, OBC, Minority, and Below Poverty Line (BPL). KGBVs were functional for classes 6th to 8th under the erstwhile Sarva Shiksha Abhiyan. Under Samagra Shiksha, a provision has been made to upgrade/converge the KGBVs with girls hostels to cover girls up to classes 10th (Type II) and 12th (Type III) to reduce dropout and enhance enrolment of girls at Secondary and Higher Secondary levels. In KGBVs, specific skill training is imparted to provide need-based vocational education to girls.
Further, Special State Specific Projects for varied interventions under equity are emphasized for enhancing access, retention, and quality of girls by promoting enrolment drives, retention and motivation camps, gender sensitization modules, etc. Financial Support is also being provided under State Specific projects as per the allocation of flexi funds under quality to the state subject to viable proposals received from the respective State and UTs. Such projects include Life Skills, Awareness programmes, Incinerators, Sanitary Pad Vending Machines etc.
Moreover, Samagra Shiksha aims at integrating Vocational Education with general academic education in all Secondary/Senior Secondary schools including KGBVs; enhancing the Employability and Entrepreneurial abilities of the students, providing exposure to working environment; and generating awareness amongst students about various career options so as to enable them to make a choice in accordance with their aptitude, competence, and aspirations.
The information was given by the Minister of State for Education, Smt. Annpurna Devi in a written reply in the Lok Sabha on 1st August 2022.