We are no more thirsty for knowledge. Just a degree
Education has started to lose its value and is turning commercial with every passing day. This bizarre 1 crore notice that a school in Agra sent to a student's father will worry you.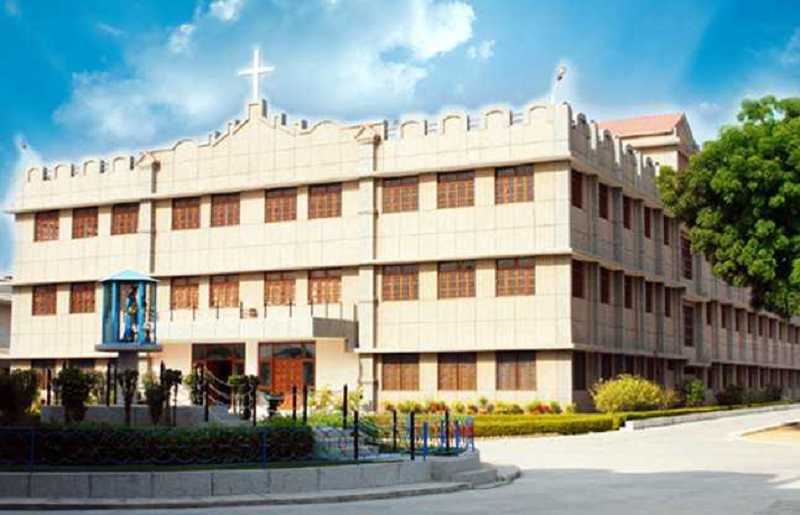 Commercialising education
Are we turning a blind eye to the value of knowledge and education and replacing it with a commercial value? Earlier, the choice between streams lied with the interest levels of the student and to a lesser degree the percentage scored, however, today the choice is evaluated on only 1 condition – if it will get you financial stability or not; irrespective of your talent, dream or excellence in that particular field.
I will not blame anyone for thinking like this. Given the current race for money and stability, it is natural since financial stability is needed. You survive only if you can pay for yourself. But to compare the amount of knowledge and values with the money it gets us is wrong. And the educational institutions leave no stone unturned in making us believe that we're thinking in the right direction.
How did we reach here? When did education become so commercialised? Why don't we let the students decide their future instead of their mark sheets? Why should their academic performance decide their interest?
A very disturbing article that I read made me write this. Recently a Rs 1 crore defamation notice was sent to the father of a grade VIII student by the St Francis Convent School, Agra. When I read the reason, I realised that the world is all about struggling for what is yours. Sometimes you succeed, sometimes, you don't.
Mohd Shahzan, a student of class 8th failed in three subjects. He was asked to give a re-exam and couldn't clear that either. His father Sagir Ahmed approached the school authorities pleading them to re-evaluate his son's examination papers. But he was a little late as the school had already handed over the child's transfer certificate (TC). Yet, he visited the school almost every day, requested, pleaded, but all in vain. With only one option left, he threatened to take a legal action against the school.
After the school refused to reveal the marks he had obtained in his final exams and re-test, On April 18, Sagir sent a legal notice to them. Sagir also attached with the notice, a copy of the HRD Ministry's Department of School education and Literacy circular (22 August 2014), which clearly mentioned that no student shall be detained from Classes I through VIII. This was also, the only proof that could help him save his son's year at school.
According to TOI reports, in his legal notice to the school, Sagir had also alleged that the principal had intentionally failed his son, as he had once opposed the school's illegal demands of money.
He shared an incident in an interview that in the year 2014, the school asked students to deposit Rs 300 each. After he asked a Sister the reason for taking this amount, she asked him not to bother about it as it is none of his business. After this incident, he had bitter terms with the school authorities and so considers it the reason for failing his child.
The notice was sent and just when his father was hoping for something positive, the authorities threw a major obstacle in his path. They took all this as defaming its image and name and decided to send a defamation notice to Shahzan, claiming that the allegations put against the school were false. In the notice that they sent, it was mentioned that he had to pay Rs 1 crore as damages within 15 days along with 1% interest per day.
Sagir, who works as a motor mechanic was fighting for justice in the most composed and lawful way possible but what was thrown at his way made him surrender to the school. When he was asked about how he would pay the amount, he said that even if he would sell his house, it is impossible to get Rs 1 crore and neither can he take legal support for long as he cannot afford a good lawyer. So now, along with his family he will visit temples, churches, mosques and gurudwaras to beg for money.
I wonder if the school realises how big a damage this is to Shahzan and his future. If he loses his year, his academic career will be affected as severely as his confidence is. He will believe that raising a voice in a country where everyone has power, everyone is educated, even they can't do anything. All I hope is that he stays strong through this fight.
The recent reports state that Dhanvan Gupta, an RTI activist, has taken up the matter with the school, and has said, "We will fight for justice for Shahzan".
We hope that Shahzan doesn't lose his year and Sagir gets justice with due respect.
Image Courtesy: indiatoday, Abhishek Rastogi, Aaj tak
New Age Instructional Techniques
Traditional pedagogical techniques, based on a teacher explaining a topic and students taking notes, may still be helpful occasionally. Still, education today revolves more around encouraging the students to awaken their curiosity and desire to learn.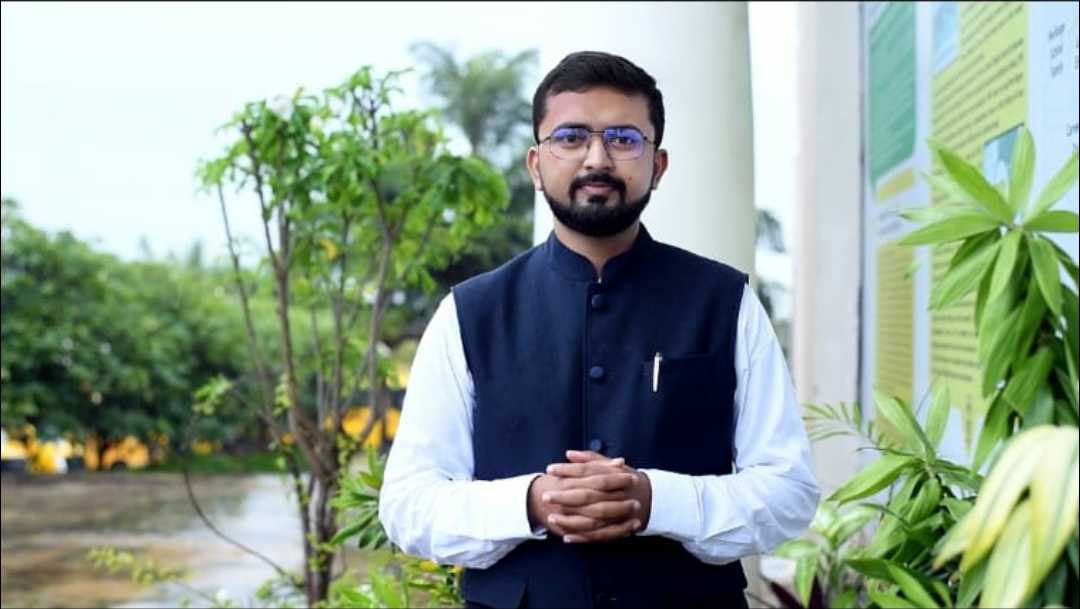 Education and its purposes have evolved over time. The meaning of 'knowing' has changed from remembering and repeating information to finding and applying it. Education helps students identify their critical purpose in life. It is really a tool to enable young minds to become lifelong learners. It empowers them to be able to tackle any challenge that life throws at them.
The purpose of being an educator is to make the world a better place. Where people are empathizing, caring, and capable of understanding each other. The prime objective of education is to nurture the leaders of tomorrow. To impart quality knowledge and learning so that the young generation becomes responsible and future global leaders and citizens.
Advanced research in education philosophy and brain science has had a tremendous impact on instructional strategies for the classroom. As a result, the educational paradigm has seen a transitional shift in instructional strategies over the past few years. Educators now are required to step out of their comfort zone of the traditional mode of teaching confined to classrooms.
Teachers are now bound to integrate the new instructional strategies to make a mark in the educational arena. A number of different teaching techniques have emerged during this transition and due to this change in education. Some of the research-backed pedagogical practices that are appropriate for 21st-century classrooms are:
Reciprocal Teaching:
Reciprocal teaching is a method in which students in small groups predict, clarify, question, and summarize a scaffolded reading comprehension. It is similar to a small group of students sitting in circles and using a communal constructivism approach to making meaning. Here each student takes the role of both learner and teacher within the group. This technique allows the students to develop a shared understanding of the text and supports the students who find it difficult to comprehend complex texts.
Student-generated questions :
This technique allows students to work individually or collaborate with peers to generate their own set of questions based on Bloom's Taxonomy template. This technique enables students to go through a rigorous thinking process of divergent and convergent thinking that ultimately ends with a reflection-based task to summarize their learning.
Higher-order thinking questions:
This technique of instructional learning is a must-have in every classroom. Critical thinking is essential as it allows students to apply the knowledge to a context different from the one that was initially learned. Using this strategy and adding cases and real-life situations to these questions allows children to develop relevance and motivation.
Reflection questions:
Metacognition – the science of thinking about learning is a potent tool that should be used in every classroom. This allows children to strengthen their understanding and retain the information for a longer period of time. Questions like the muddiest point today? What were my three takeaways from the last 30 minutes? How would I use this learning to make my day better? And many more allow students to reflect on their learning and evolve themselves as lifelong learners.
Taking a constructivist approach, these techniques or strategies allow the learners to accommodate and assimilate knowledge. When a teacher uses group work he/she is leveraging the true nature of learning. This collective activity allows and enables the students to find relevance in the learning environment. Moreover, it will enable learners to have agency over their learning by modeling a real-world situation. Often when a teacher starts using collaborative approaches, various reasons like unequal participation deter it. The classroom space dons a chaotic look, and the teacher has no control. All these have to be minutely dealt with by developing as a facilitator rather than a sage on the stage. Working in groups allows children to develop essential life skills like empathy, compassion, and critical thinking.
Traditional pedagogical techniques, based on a teacher explaining a topic and students taking notes, may still be helpful occasionally. Still, education today revolves more around encouraging the students to awaken their curiosity and desire to learn.
About the author:
Siddharth Rajgarhia is Chief learner and Director at Delhi Public School Nashik, Varanasi, and Lava Nagpur. Having 10 years of experience in leading schools. He is an avid Mindfulness practitioner and believes in lifelong learning