We are no more thirsty for knowledge. Just a degree
Education has started to lose its value and is turning commercial with every passing day. This bizarre 1 crore notice that a school in Agra sent to a student's father will worry you.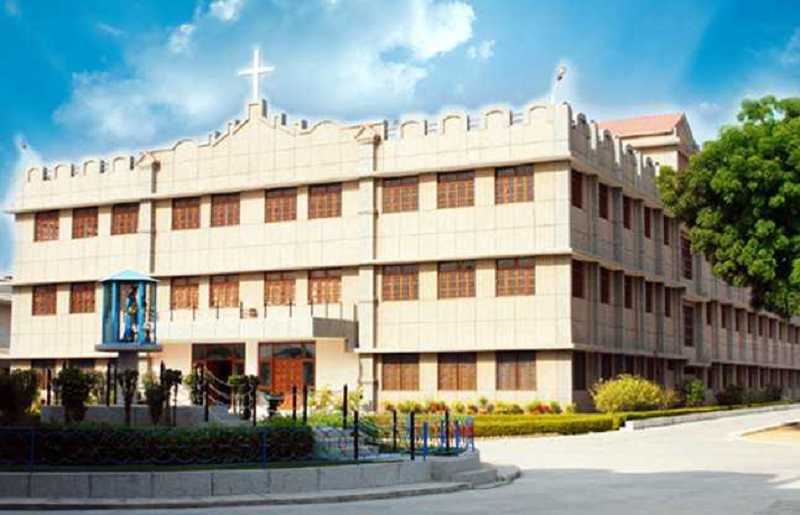 Commercialising education
Are we turning a blind eye to the value of knowledge and education and replacing it with a commercial value? Earlier, the choice between streams lied with the interest levels of the student and to a lesser degree the percentage scored, however, today the choice is evaluated on only 1 condition – if it will get you financial stability or not; irrespective of your talent, dream or excellence in that particular field.
I will not blame anyone for thinking like this. Given the current race for money and stability, it is natural since financial stability is needed. You survive only if you can pay for yourself. But to compare the amount of knowledge and values with the money it gets us is wrong. And the educational institutions leave no stone unturned in making us believe that we're thinking in the right direction.
How did we reach here? When did education become so commercialised? Why don't we let the students decide their future instead of their mark sheets? Why should their academic performance decide their interest?
A very disturbing article that I read made me write this. Recently a Rs 1 crore defamation notice was sent to the father of a grade VIII student by the St Francis Convent School, Agra. When I read the reason, I realised that the world is all about struggling for what is yours. Sometimes you succeed, sometimes, you don't.
Mohd Shahzan, a student of class 8th failed in three subjects. He was asked to give a re-exam and couldn't clear that either. His father Sagir Ahmed approached the school authorities pleading them to re-evaluate his son's examination papers. But he was a little late as the school had already handed over the child's transfer certificate (TC). Yet, he visited the school almost every day, requested, pleaded, but all in vain. With only one option left, he threatened to take a legal action against the school.
After the school refused to reveal the marks he had obtained in his final exams and re-test, On April 18, Sagir sent a legal notice to them. Sagir also attached with the notice, a copy of the HRD Ministry's Department of School education and Literacy circular (22 August 2014), which clearly mentioned that no student shall be detained from Classes I through VIII. This was also, the only proof that could help him save his son's year at school.
According to TOI reports, in his legal notice to the school, Sagir had also alleged that the principal had intentionally failed his son, as he had once opposed the school's illegal demands of money.
He shared an incident in an interview that in the year 2014, the school asked students to deposit Rs 300 each. After he asked a Sister the reason for taking this amount, she asked him not to bother about it as it is none of his business. After this incident, he had bitter terms with the school authorities and so considers it the reason for failing his child.
The notice was sent and just when his father was hoping for something positive, the authorities threw a major obstacle in his path. They took all this as defaming its image and name and decided to send a defamation notice to Shahzan, claiming that the allegations put against the school were false. In the notice that they sent, it was mentioned that he had to pay Rs 1 crore as damages within 15 days along with 1% interest per day.
Sagir, who works as a motor mechanic was fighting for justice in the most composed and lawful way possible but what was thrown at his way made him surrender to the school. When he was asked about how he would pay the amount, he said that even if he would sell his house, it is impossible to get Rs 1 crore and neither can he take legal support for long as he cannot afford a good lawyer. So now, along with his family he will visit temples, churches, mosques and gurudwaras to beg for money.
I wonder if the school realises how big a damage this is to Shahzan and his future. If he loses his year, his academic career will be affected as severely as his confidence is. He will believe that raising a voice in a country where everyone has power, everyone is educated, even they can't do anything. All I hope is that he stays strong through this fight.
The recent reports state that Dhanvan Gupta, an RTI activist, has taken up the matter with the school, and has said, "We will fight for justice for Shahzan".
We hope that Shahzan doesn't lose his year and Sagir gets justice with due respect.
Image Courtesy: indiatoday, Abhishek Rastogi, Aaj tak
Sarala Birla Gyan Jyoti honoured with prestigious 'Climate Action Project School of Excellence' Award
Only 250 schools globally were recognized because of their intense work on climate education in a whole-school approach. The recognition was awarded by Cartoon Network Climate Champions and Climate Action Project.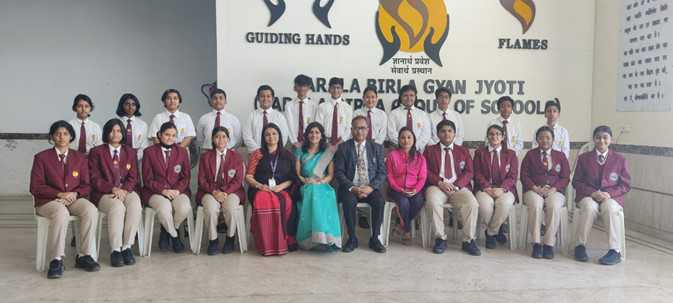 Sarala Birla Gyan Jyoti in Guwahati, India, was awarded the Climate Action Project School of Excellence. Only 250 schools globally were recognized because of their intense work on climate education in a whole-school approach. The recognition was awarded by Cartoon Network Climate Champions and Climate Action Project.
Cartoon Network Climate Champions is a climate change awareness initiative that sets out to inspire kids to take on daily challenges that collectively can make a big difference to the health of our planet. It has been developed in collaboration with WWF, a world-renowned environmental organization.
Climate Action Project is a free, global education project that was launched by Take Action Global, an education non-profit based in the USA, involving 2,700,000 teachers and students across 146 countries. The project aims to help students learn about the climate crisis in authentic ways and disseminate solutions online. The recognized schools submitted their work for the past year and met extensive criteria, including a school-wide commitment to climate education and student solutions.
Sarala Birla Gyan Jyoti has participated in global projects RiseUp4SDGs (India), Let's Be Human, Be One (Serbia), LeapEd Global Learning – Climate Change (Malaysia), the 17 Sustainable Development Goals competitions, implementing the three R's schoolwide and planting gardens in the community, at home and school. Students committed to training to become active Global SDG Ambassadors to raise awareness during virtual Student Hubs with 21 other countries. Students also actively collaborated with students in Brazil, Croatia, South Africa, Sweden and the UK in task-based projects. Currently, all Climate Change projects are student-led.
The selected 250 Climate Action Project Schools of Excellence were announced on 4 November 2021, during Climate Action Day, an annual online live event attended by 250,000 people globally. The event speakers included HRM Prince William, President James Alix Michel, Seychelles, Rick Davis, NASA, Matt Larsen-Daw, WWF, HRM Princess Esmeralda, Belgium, Juan Pablo Celis Garcia, UN Environment Programme, and other world leaders and climate scientists.
The winners were announced by Dan Russell, the voice actor behind several characters in Cartoon Network global hit series The Amazing World of Gumball, and Nandi Bushell, an 11-year-old musician, an influencer, and passionate climate advocate.
Statement by HRM Prince William "We need youth's creativity to repair our planet. We need students to invent and to innovate – to think beyond where we are now and to be optimistic about our future."
Statement by Koen Timmers, Climate Action Project: "Young people have the capacity to do more than learning about climate change. They all can come up with solutions, take small actions, and inspire others to change their lifestyles."
Statement by Dr. Jennifer Williams, Climate Action Project: "Our community of educators has come together in support of climate education for all. We are committed to ensuring students have access to information, ideas, and opportunities to take action for the planet, and, today, these Schools of Excellence are leading the way for the entire world."
Statement by Dr. Diganta Halder, Principal Sarala Birla Gyan Jyoti: "Stopping Climate Change has become a critical issue that needs to be addressed by every human being, but even more importantly in our schools. Students should be aware of Climate Action and the importance of achieving the goals set by the United Nations for peace and prosperity for all by 2030 and to become leaders of impact in the future."