Learn About Atal Innovation Mission's Mentor Of Change Mr. Kiran Kumar & His ATL Store
An exclusive insight into the life of ATL mentors and the amazing projects they're helping build in our schools.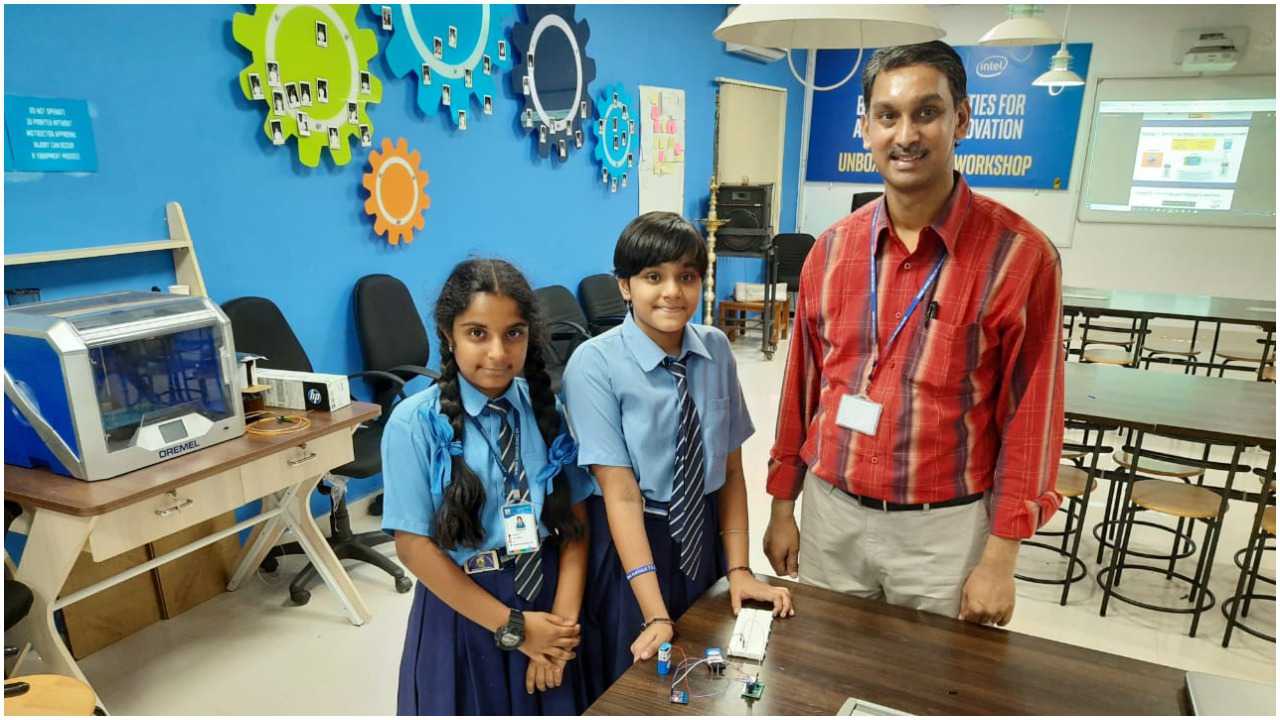 The Atal Tinkering Lab program is leveraging the skills, abilities and experiences of dedicated Indian professionals called Mentors of Change – who volunteer their time for on-the-ground activities to engage students and teachers in identifying problems in and around their communities and creating innovative solutions leveraging the ATL technologies to achieve the objectives of the program.
Mr. Kiran Kumar was chosen as a Mentor Of Change by Atal Innovation Mission in 2018. He guides and teaches children about the practical approach of STEM and other technological aspects of the Tinkering Labs set up by AIM. Mr. Kumar is an innovation and product strategy & management professional with over 25 years of work experience, where he served in leadership, managerial and technical positions. Probably that's why he was chosen as one of the Mentor of Change winners. However, another reason could be his long association with the educational field through various NGOs, where he used to mentor and teach children from less-privileged backgrounds as a volunteer. No wonder he's been recognized by Atal Innovation Mission as "Exemplary Mentor" twice, as "Top Mentor" on 10 occasions, and has been appointed as a "Regional Mentor of Change" in Karnataka.
When ScooNews spoke to Mr. Kumar one to one, we learned that he spends about 3 hours per session with his students. Before the pandemic, he would have two such sessions per week, however, the lockdown did not stop him from reaching out to his students in any way. He informed us how, in order to make his students spend their time qualitatively, he developed a web-based online Innovation Portal so they could access several innovation-related learning materials and technology tools online from the comfort of their homes
But that was not all he did. Over these last few months, Mr. Kumar has developed several virtual portals and has come up with significant ideas that have been incorporated by AIM making learning, for not just his students but students nation-wide, even more effective.
Talking about one of many such brilliant projects, he shared about the 'Solopreneurship' challenge programme with us. Mr. Kumar believes that, in this era of technology where common jobs are becoming redundant because of Artificial Intelligence, children should bring forth the inner entrepreneur and the sooner this happens, the better. "Why wait to get older and realise that the world is moving at a pace unnatural to human comprehension", he questioned. That's the reason he continuously motivates his students to break the barrier and experiment more often and not just blindly follow the tool kits kept on their tables.
His motto is 'do not reinvent the wheel but think outside the box.' The way he mentors his students to execute the project and make a prototype is inspiring. These prototypes, when approved by AIM, may get funded and could be manufactured on a large scale. And if it is a digital code or application, it does not take a lot for those children to become 'solopreneurs.' "In simple terms, a student with a brilliant idea does not need to grow up and build a company to market their ideas," explained Mr. Kumar. According to him, any student's interest may get him/her into solopreneurship, there is no prerequisite for it.
Many of the projects he's mentored are designed to cater to the needs of school managements and ATLs. An appropriate example, according to Mr. Kumar, would be a project by a grade 6 student who developed a product using Augmented Reality. The project was created for a better understanding of the monuments of the world. In this, there will be barcodes on the lessons which, on being scanned, will open an in-depth video (360-degree view) for the students to watch and learn from. How interesting!
He then talked about another project by grade 10 students called 'Attendance System,' in which the innovators used an AI tool that would pre-record the faces of students and have them saved in the memory. On entering the classroom, the children would need to stand in front of the device for a few seconds which would register their attendance. This way, the teachers will not have to spend time taking attendance in the class. Brilliant, isn't it?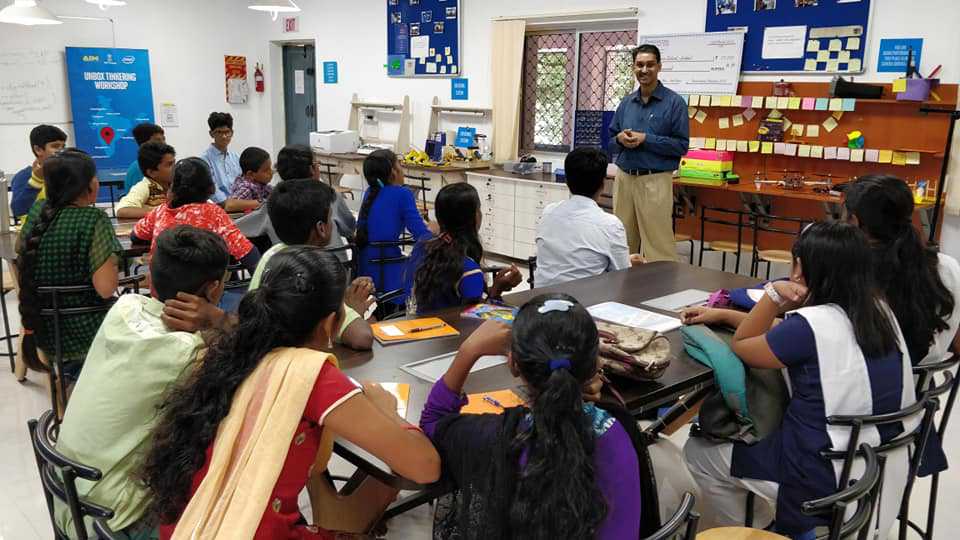 Another venture that Mr. Kumar has made possible is the ATL Store (https://sites.google.com/view/atl-store) – a collection of products made by his students over time. Administrations of schools and other companies can buy these products as per their needs, and school students may also check if the idea they want to work on has been worked before or not. "It is a one-stop-shop where there are paid and free-of-cost projects and papers available to be downloaded," he shared.
*Disclaimer: AIM is not directly associated with the ATL Store created by Mr. Kumar. The Store is solely an initiative of his students.
Another of his ideas is 'Innovation Hub' where innovations done by each and every ATL innovator can be saved. It will be like a little black book of the nation, anybody who is working on an innovative idea may register their project here. In Mr. Kumar's view, this could act in the betterment of the scientific community. Instead of wasting time on working again and again on the same thing by different teams, they will have a place to go to and check if that particular innovation has been done before or not. He also envisions a society where companies may hire young talent based on the Innovation Hub's data. They may choose interest wise and can handpick young talents from across the nation. He strongly believes that this may help build a better future for our country, and we agree with him.
After all these mind-blowing ideas, Mr. Kumar's greatest achievement, according to him, has not been these ventures or projects. For him, the life-turning event has been teaching his students. "Seeing my mentees all excited and innovating is the best feeling," he told us with a smile on his face.
Mr. Kumar left his IT-based work to teach school students full-time and now, he only wants to concentrate on bettering the learning experience for them. After working tirelessly for this long, he is not yet out of ideas but is even more motivated to come up with something extraordinary very soon. Such educators are nothing but a boon to the education society. Agree?
The Power of Emotional Intelligence: How SEL Can Transform Learning
Creating a culture of respect and kindness in the classroom fosters a sense of community and belonging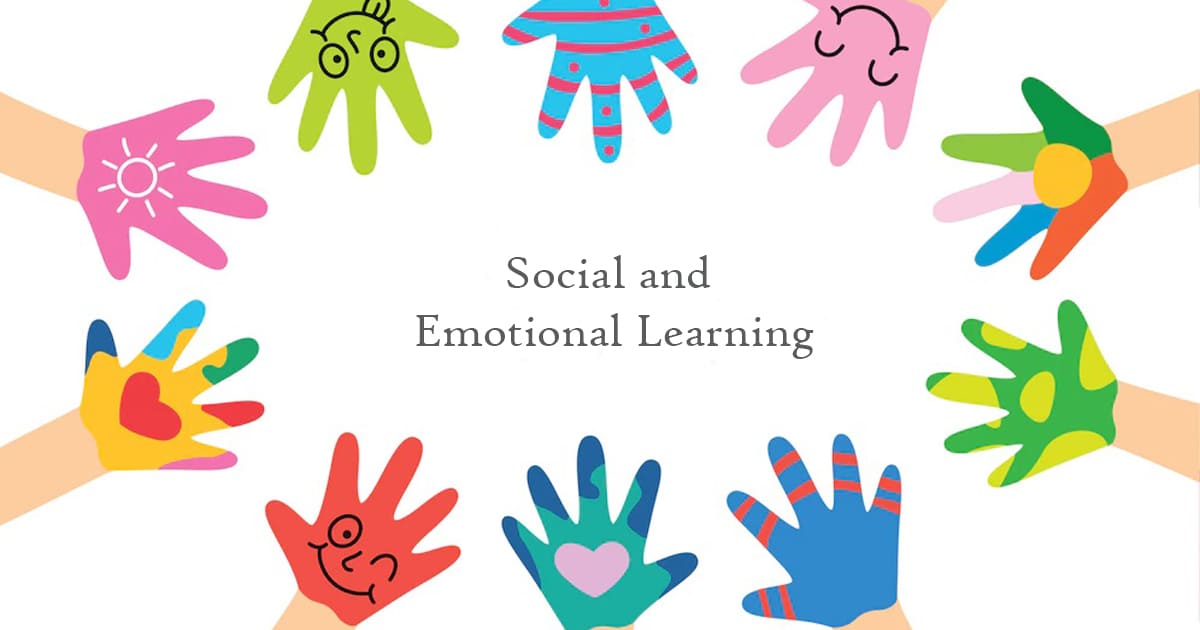 Empathy and understanding are critical elements of a positive and supportive learning environment in the classroom. These qualities help the students to develop a sense of belonging and connection to their classmates and teachers. These elements also promote effective communication, cooperation with one another, and collaboration among students.
Empathy is the ability to understand and share the feelings of others. It involves the awareness of the emotions of others and responding to them with sensitivity, compassion, and kindness. Empathy is a fundamental skill for building healthy relationships, resolving conflicts, and creating a supportive community.
Understanding, on the other hand, involves the comprehension of information, ideas, or situations. It is the ability to perceive and interpret the world around us. Understanding is essential for critical thinking, problem-solving, and decision-making.
To build empathy and understanding in the classroom, teachers need to create a positive and safe learning environment where students feel valued, respected, and supported. Here are some strategies that can help achieve this goal:
Model empathy and kindness – Teachers should model empathy and kindness in their interactions with students. It begins with the promotion of a comfortable environment. Teachers should practice actively listening, expressing gratitude, and showing appreciation for diversity. When students see their teachers practicing empathy and kindness, they are more likely to develop these qualities themselves.
Create a culture of respect and kindness – Teachers should establish a model code of conduct and should expect cordial behaviour. Students should be provided with consistent feedback when students fail to meet those expectations. They should also encourage students to be respectful and empathetic towards one another. Creating a culture of respect and kindness in the classroom fosters a sense of community and belonging.
Provide opportunities for students to share their perspectives and experiences – Teachers can create opportunities for students to share their personal experiences and perspectives through class discussions, group projects, or personal reflection assignments. When students are given the chance to express themselves in a safe and supportive environment, they are more likely to develop empathy toward others and gain a deeper understanding of the world around them.
Expose students to diverse perspectives and cultures – Students grow empathy towards other people when they realize that their perspective is not absolute. This can be achieved only when students are exposed to diverse perspectives and cultures. They can do this by incorporating multicultural literature, films, and other media into the classroom curriculum. By exposing students to a range of experiences and perspectives, teachers can help them appreciate the richness and complexity of the world around them.
Encourage acts of kindness and service – Teachers can build empathy and understanding in the classroom by encouraging their students to engage in acts of kindness and service. An efficient way to achieve this is by way of engaging students in community service projects and volunteer work. Teachers can arrange field visits to different NGOs. On daily basis, small acts of kindness such as holding the door open for someone or offering a word of encouragement to a classmate will also go a long way in molding students' mentality. With this, students will develop a greater sense of empathy and compassion towards others, and they learn to appreciate the value of giving back to their community.
Empathy and understanding are not only critical for building a positive and supportive learning environment but also for promoting social-emotional learning. Social-emotional learning (SEL) is the process of developing social and emotional skills that help individuals build healthy relationships, manage emotions, and make responsible decisions. SEL is essential for overall success in life.
Empathy is one of the five core SEL skills. The other skills are self-awareness, self-management, responsible decision-making, and relationship skills. These skills work together to help individuals navigate the social and emotional challenges of life.
Research has shown that schools that prioritize SEL have higher academic achievement, improved social skills, and better mental health. Moreover, students who have strong SEL skills are more likely to carry their academic life to higher education.
Conclusion
Teaching empathy and understanding in the classroom is not a one-time event, but an ongoing process that requires consistent effort and attention. It is essential to incorporate these skills into the curriculum and to model them in classrooms.
In conclusion, building empathy and understanding in the classroom is essential for creating a positive and supportive learning environment. I would further go on to say that more than being part of the curriculum, it must be a part of the school's culture. It is only by establishing a culture of respect and kindness; promotions and acceptance of sharing of personal experiences and perspectives, and encouraging simple acts of kindness and service, that teachers can help their students to develop a greater sense of empathy and understanding towards others. When students learn to appreciate the diversity of experiences and perspectives that exist in the world around them, they are better equipped to navigate the challenges and complexities of the modern world.
Author – Mandvi Tripathi, Principal, Lucknow International Public School, Lucknow