Atal Innovation Mission & UNDP hosts 3 day Youth Co:Lab National Innovation Challenge
Atal Innovation Mission (AIM) NITI Aayog and United Nations Development Programme (UNDP) Sunday hosted a three day long Youth Co:Lab -national innovation challenge here in Delhi after a series of successful challenges held in past two phases across the country.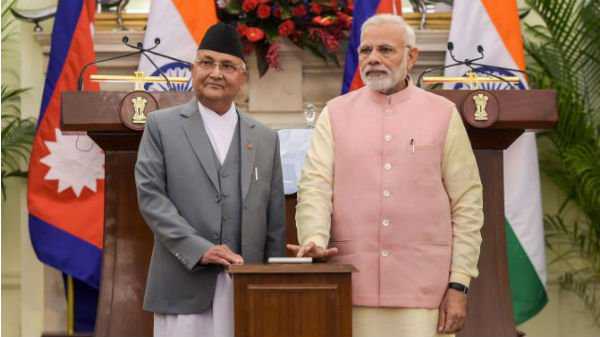 Atal Innovation Mission (AIM) NITI Aayog and United Nations Development Programme (UNDP) Sunday hosted a three day long Youth Co:Lab -national innovation challenge here in Delhi after a series of successful challenges held in past two phases across the country.
With efforts of AIM and UNDP to support young people by catalysing youth-led innovation, empowering them through Youth Co:Lab, four winning teams made it the list to represent India at the Youth Co:Lab Regional Innovation Challenge in Malaysia slated to be held in April this year.
Youth Co: Lab launched in collaboration by AIM and UNDP earlier, aims at fostering technology, promoting youth leadership and social entrepreneurship in India.
As a part of the first phase of Youth Co: Lab's national innovation challenge, a series of innovation challenges were held in four cities– Jyothy Foundation (Bengaluru), AIC – Rambhau Mhalgi Prabodhini Foundation (Mumbai), AIC – Prestige Inspire Foundation (Indore) and AIC – Mahamana Foundation For Innovation and Entrepreneurship – IM-BHU (Varanasi).
The event saw the participation of more than 60 teams from which top 15 winning teams contested in the National Innovation Challenge in Delhi. Another 15 teams had been chosen via the nomination method from the pool of start-ups incubated at the Atal Incubation Centres.
Following this, UNDP and Atal Innovation Mission hosted a three day Youth Co: Lab National Innovation Challenge, 17-19 January 2020 in Delhi in which 30 selected teams participated.
While the first two days focussed on equipping these young change makers with entrepreneurial and 21st century skills to refine their solutions, the final day, saw them present their innovative ideas in front of a jury comprising of key ecosystem enablers.
Sharing his views about the national innovation challenge, Mission Director AIM R Ramanan, said, "We are proud to have partnered with UNDP for this important initiative and are proud to announce that around 300 teams have participated in Youth Co: Lab and over 30 teams in finalists have presented their solutions. Many of them will have the opportunity to avail themselves of world class incubators set up by the AIM as well as the UNDP accelerator program for them to realise their potential and convert their innovation into product that could be used by the millions."
He added that it will enable young students from all over the country and all over the world to participate in ideation and coming up with innovative solutions to many of the problems faced by the word aligned with the SDGs.
The top two teams will be fully funded, while the next two teams will be partially funded for the final summit. The four teams will also participate in the Regional Springboard Programme. Further, Top eight teams will get incubated at the Atal Incubation Centres and receive support from UNDP to enhance their impact management for a year.
While speaking on the occasion Ms Shoko Noda, Resident Representative, UNDP India said that ''We at UNDP believe in the power of young people to be change makers in our society. Young people are a central part of the endeavour in achieving the SDGs. Youth Co:Lab is unleashing youth's creativity, potential and innovation. Through this engagement, we are seeing real impact on their lives, on the issues that matter to them and the future of our planet.
Co-created in 2017 by the United Nations Development Programme (UNDP) and the Citi Foundation, Youth Co:Lab aims to establish a common agenda for Asia-Pacific countries to invest in and empower youth to accelerate implementation of the Sustainable Development Goals (SDGs) through leadership, social innovation and entrepreneurship.
By developing 21st century skills, catalysing and sustaining youth-led start-ups and social enterprises across the region, Youth Co:Lab is positioning young people front and centre in order to solve the region's most pressing challenges.
With presence in over 20 countries in Asia and the Pacific, Youth Co:Lab was launched in India last year in October, in collaboration with Atal Innovation Mission, NITI Aayog.
Here's How You Can Participate in 'Study Australia Video' Competition 2020
Introduce students to the Study Australia Video Competition and help them win a chance to get selected to study at the top universities in Australia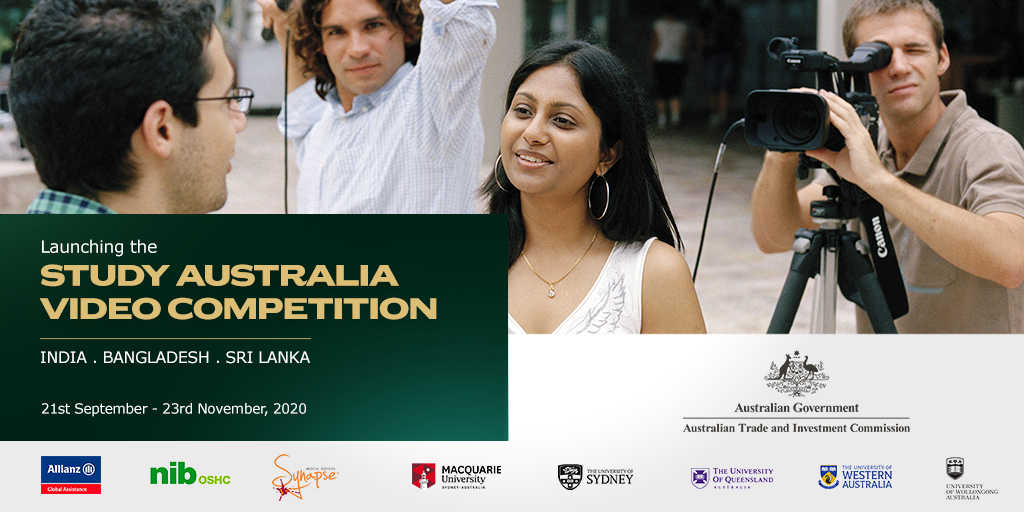 Study Australia Video Competition is an opportunity for you to experience Australian education and engage with premier Australian universities.
Students from grades 9-12 students across India, Bangladesh and Sri Lanka are eligible to participate.

Each team should consist of two students and one member of the teaching staff.

The students will have to demonstrate their English language skills and develop a short 3-minute video on a topic nominated by the partner institution in Australia. More information about the themes can be found below.

Teams should pick from one of the five themes.

Each school can nominate a maximum of 20 teams. One team can participate only in one' theme' (multiple entries per team are prohibited)

The winners will be chosen from any of the three participating countries – India, Bangladesh and Sri Lanka.
For more information about Studying in Australia click here
What will the winning teams get?
The winning teams for each theme will receive a prize of three Mini Apple iPads (Wi-Fi + Cellular, 64GB) awarded by the partner Australian university.
This is a competition for school students in South Asia and thus an opportunity for them to compete with their peers in the region. This competition also presents an opportunity for the winning schools to be featured in publicity campaigns related to this competition. The winning videos will be promoted through social media.
This competition is organized by the Australian Trade and Investment Commission along with Macquarie University, The University of Queensland, The University of Western Australia, University of Sydney, University of Wollongong, Synapse Medical, NIB Health Funds Limited and Allianz Partners.
Competition themes
| | |
| --- | --- |
| University | Theme |
| Macquarie University | Future of work – What is your dream future job? |
| The University of Queensland | Where the Wild Things Are: How COVID-19 has impacted the ecology of wildlife |
| The University of Western Australia | Building circular cities |
| University of Sydney | Lockdown Blues – "Design an innovative solution that improves mental health for people facing increased stress as a result of the COVID-19 pandemic |
| University of Wollongong | Responsible young innovators and entrepreneurs – how can the community benefit from your great ideas? |
Important Dates
September 2020 -Competition launch
The competition will be launched on the 21st September 2020 in India, Sri Lanka and Bangladesh. Teams must register for the competition and ensure you choose a theme from the participating universities. Teams should be made up of two students from grades 9 – 12 and a member teaching staff.
September-November 2020 -Create your video and submit
The competition ends on 23rd November 2020 – students must upload their 3-minute videos before this date. The judging process will take place between 23rd November 2020 to 30th November 2020.
November 2020 – Winners announced
The winners will be announced on 1st December 2020. Winners will be chosen from any of the three participating countries (India, Sri Lanka, Bangladesh).
December 2020
Prize distribution.
*Please note: Dates are subject to change.
What are the next steps?
Register… create and upload… win and experience 'Studying with Australia'.
Your video must be in English and for 3 minutes in length

We suggest teachers/schools help their students to register early

Follow the university videos provided below to explore competition themes

Register as teams of three (Two students and one teacher)

Be innovative! Create a winning video using digital technology and follow COVID safety rules

Your video should be uploaded on YouTube and link be submitted to us through the confirmation email before 23rd November. Late submissions will not be accepted under any circumstances.

Students should have necessary permissions from both the school and their parents otherwise their submission might get disqualified

If you have any doubts, please read the FAQs section
Disclaimer: World Health Organisation (WHO) guidelines, as well as national and local public health authority guidelines, should be followed during the filming process. No student or teacher should put themselves or their families at risk while undertaking this project. Collaborating students should avoid travelling outside their homes. Stay aware of the latest information on the COVID-19 outbreak, available on the WHO website and through your national and local public health authority. Refer to the competition guidelines (PDF 442.6KB) for more information.
Source: https://www.studyinaustralia.gov.au/india/study-australia-video-competition-2020/video-competition-landing