UNICEF "State of the World's Children Report 2019"
As per UNICEF's State of the World's Children Report 2019, the Under 5 Mortality Rate in India is 37 per 1,000 live births against Global average of 39 per 1,000 live births in 2018, which translates to more than 8 lakhs under 5 deaths in India.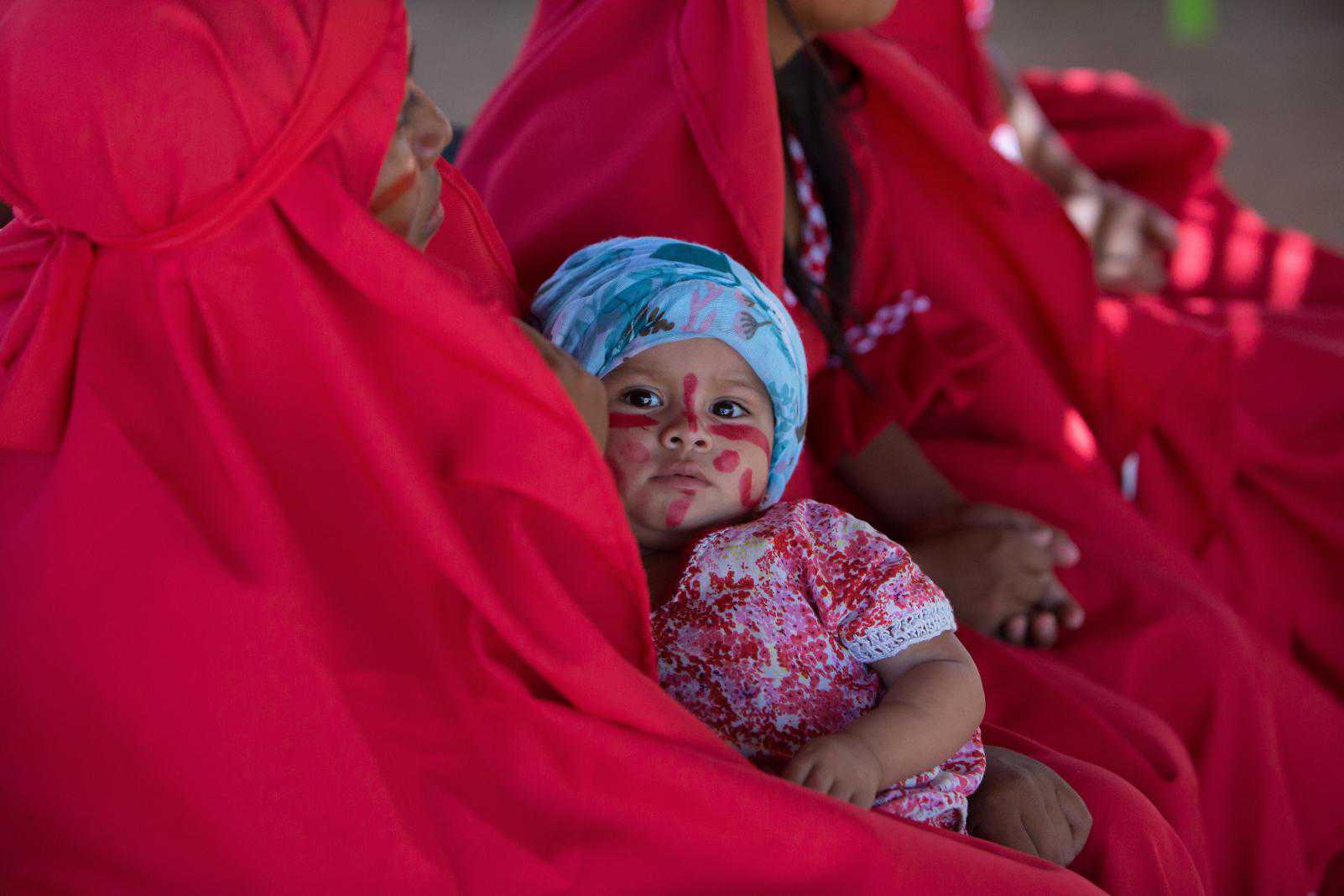 Image attribution – UNICEF/UN0321726/Mejía
As per UNICEF's State of the World's Children Report 2019, the Under 5 Mortality Rate in India is 37 per 1,000 live births against Global average of 39 per 1,000 live births in 2018, which translates to more than 8 lakhs under 5 deaths in India.
As per the Sample Registration System (SRS) 2010-13 report of Registrar General of India, major causes of child mortality in India are: Prematurity & low birth weight (29.8%), Pneumonia (17.1%), Diarrheal diseases (8.6%), Other non-communicable diseases (8.3%), Birth asphyxia & birth trauma (8.2%), Injuries (4.6%), Congenital anomalies (4.4%), Ill-defined or cause unknown (4.4%), Acute bacterial sepsis and severe infections (3.6%), Fever of unknown origin (2.5%), All Other Remaining Causes (8.4%).
As per the UNICEF 2019 report, Globalization, urbanization, inequities, humanitarian crises and climate shocks are driving unprecedented negative changes in the nutrition situation of children around the world.
The Government of India has launched POSHAN (Prime Minister Overarching Scheme for Holistic Nourishment) Abhiyaan, to address malnutrition challenges in India by engaging all the important stakeholders in a convergent approach. The goals of POSHAN Abhiyaan are to prevent and reduce stunting, underweight and low birth weight by 2% per annum and the reduction of anemia by 3% per annum.
The Government of India has also launched several schemes under the aegis of Ministry of Women and Child Development (MWCD) to tackle malnutrition in the country including Anganwadi Services, Scheme for Adolescent Girls (SAG) and Pradhan Mantri Matru Vandana Yojna (PMMVY) to improve the nutritional and health status of children in the age-group 0-6 years. The Anganwadi Services scheme provides a package of six services i.e. Supplementary Nutrition, Pre School Non-formal Education, Nutrition and Health Education, Immunization, Health checkups, and referral services.
In order to address child mortality and morbidity, the Government of India is supporting all States/UTs under National Health Mission in implementation of Reproductive, Maternal, Newborn, Child, Adolescent health and Nutrition (RMNCAH+N) strategy, which has following interventions:
Strengthening essential newborn care at all delivery points, the establishment of Sick Newborn Care Units (SNCU), Newborn Stabilization Units (NBSU) and Kangaroo Mother Care (KMC) units for the care of sick and small babies.
Home Based Newborn Care (HBNC) and Home-Based Care of Young Children (HBYC) by ASHAs to improve child-rearing practices and to identify sick new-born and young children.
Early initiation and exclusive breastfeeding for the first six months and appropriate Infant and Young Child Feeding (IYCF) practices are promoted under Mothers' Absolute Affection (MAA) in convergence with the Ministry of Women and Child Development.
Universal Immunization Programme (UIP) is being supported to provide vaccination to children against life-threatening diseases such as Tuberculosis, Diphtheria, Pertussis, Polio, Tetanus, Hepatitis B, Measles, Rubella, Pneumonia and Meningitis caused by Haemophilus Influenzae B. The Rotavirus vaccination has also been rolled out in the country for prevention of Rota-viral diarrhoea. Mission Indradhanush is targeted to immunize children who are either unvaccinated or partially vaccinated i.e. those that have not been covered during the rounds of routine immunization for various reasons. Intensified Mission Indradhanush (IMI) 2.0 is rolled-out as per road-map for achieving 90% full immunization coverage across the country.

Nutrition Rehabilitation Centres (NRCs) have been set up at public health facilities to treat and manage children with Severe Acute Malnutrition (SAM) admitted with medical complications.

Defeat Diarrhoea (D2) initiative has been launched for promoting ORS and Zinc use and eliminating the diarrhoeal deaths by 2025.
Social Awareness and Actions to Neutralize Pneumonia Successfully (SAANS) initiative for reduction of Childhood morbidity and mortality due to Pneumonia.
Anaemia Mukt Bharat (AMB) strategy as a part of Poshan Abhiyan aims to strengthen the existing mechanisms and foster newer strategies to tackle anaemia, which include testing & treatment of anaemia in school-going adolescents & pregnant women, addressing non-nutritional causes of anaemia and a comprehensive communication strategy. National Deworming Day (NDD) is implemented bi-annually every year for the deworming of children (one to nineteen years of age).
All the children from 0 to 18 years of age are screened for 30 health conditions classified into 4Ds – Diseases, Deficiencies, Defects and Developmental delay under "Rashtriya Bal Swasthya Karyakaram" (RBSK) to improve the quality of survival and to reduce out of pocket expenditure of families. District early intervention centre (DEIC) at the district health facility level is established for confirmation and management of the 4D's.
Village Health Sanitation and Nutrition Days (VHSNDs) are observed for the provision of maternal and child health services and awareness on maternal and child health and nutrition education through mass and social media to improve health practices and to generate demand for service uptake.

Name-based tracking of mothers and children till two years of age is done through the RCH portal to ensure complete antenatal, intranatal, postnatal care and immunization as per schedule.

Promotion of Institutional deliveries through cash incentive under Janani SurakshaYojana (JSY) and Janani Shishu Suraksha Karyakaram (JSSK) which entitles all pregnant women delivering in public health institutions to absolutely free delivery including Caesarean section, post-natal care and treatment of sick infants up to one year of age. Pradhan Mantri Matru Vandana Yojana (PMMVY) is another maternity benefits programme under which cash incentive is provided to pregnant women and lactating mothers.
The Minister of State (Health and Family Welfare), Sh Ashwini Kumar Choubey stated this in a written reply in the Rajya Sabha.
11 Free Mental Health Courses for Teachers
These free online courses on mental health will help teachers continue their development and improve the lives of their students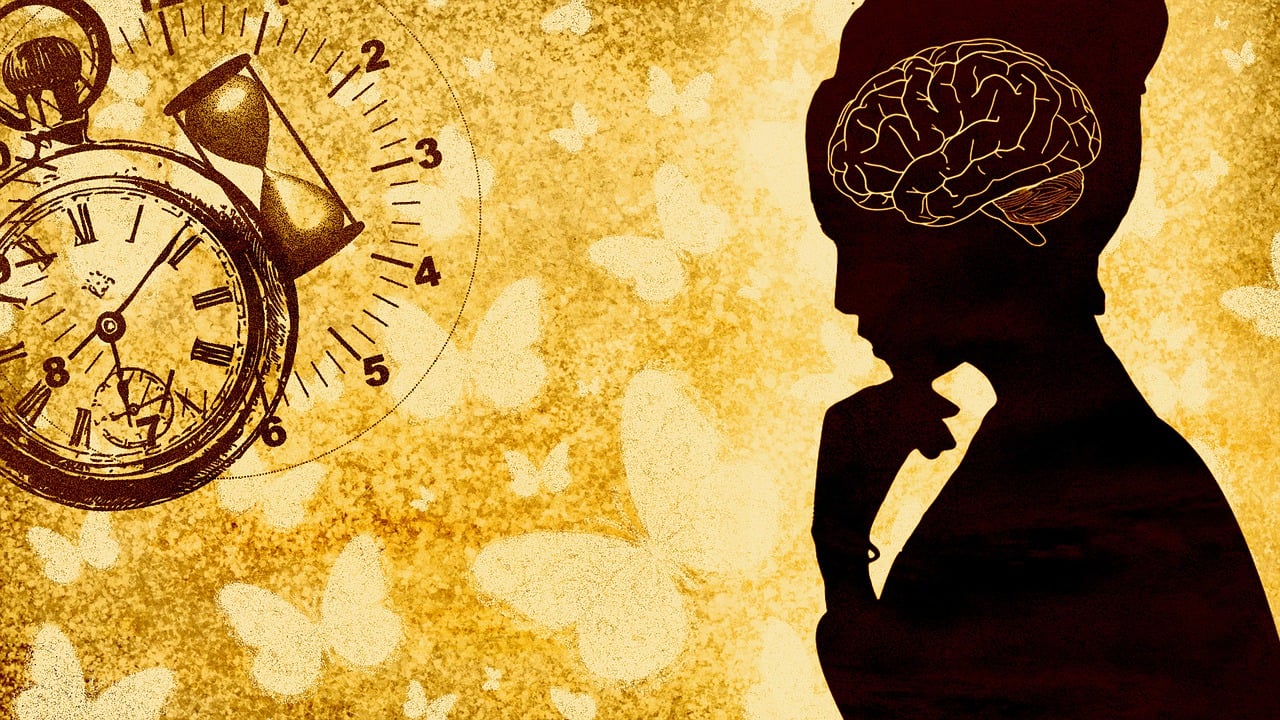 This article is a compilation of free mental health courses that seek to inspire teachers on handling mental health issues and provide mental health education and become better counsellors. 
What is mental health?
Mental health refers to people's cognitive, behavioral, and emotional well-being. It can be defined as a state of well-being in which an individual recognizes his or her abilities, can cope with everyday stresses, work productively, and contribute to their community.
"You don't have to be positive all the time. It's perfectly okay to feel sad, angry, annoyed, frustrated, scared, and anxious. Having feelings doesn't make you a negative person. It makes you human."

Lori Deschene
This article covers free online mental health courses. Some of these are available with free certification whereas a few allow you to learn for free, and charge a fee for the certificate.
Be There Certificate
The Be There Certificate is a free, self-paced learning experience designed to increase mental health literacy and provide the learner with the knowledge, skills, and confidence needed to safely support anyone who may be struggling with their mental health.
The Be There Certificate is offered by Jack.org, a Canadian youth mental health charity, in partnership with the Born This Way Foundation.
You can download a PDF of your certificate after completing all six modules of the free Be There Certificate online course.
Introduction to adolescent mental health
This course aims to raise awareness of mental health and a range of adolescent mental health problems. It has been designed with the latest research evidence in mind. It aims to provide you with the tools to explore different approaches which will help you reflect on the different ways that you can identify a young person who is struggling and consider how they can access support.
You will get a free Open University digital badge for completing the course and passing the quizzes! The badge can be displayed, shared, and downloaded as a marker of your achievement. 
Managing Happiness
What is happiness? What makes you happy?' Can you get happier through study and effort?
This, Harvard University designed course, answers these questions and shows you how you can use the answers to build a happier life. It introduces you to the modern science of human well-being and shows you how to practice it.
While the course is free to attend, you can get a verified certificate for $149 (on edX).
"Over the course of the past decade, there's been increased willingness to recognize mental health as an essential part of one's well-being."

Nicole Spector
Mental Health Training for Teachers
This free online training course will help you identify mental health issues in adults and children in a school setting.
This course trains you to recognize mental health problems in colleagues or students in a school setting. When you recognize mental health signs or symptoms, you can offer help or refer them to professionals. This course discusses the complexity of mental health and equips you with the skills to support others to manage their mental health effectively.
A digital certificate is available on successful course completion for €21.00.
Making sense of mental health problems
In this free course, Making sense of mental health problems, you will learn about how key perspectives in the field have made sense of mental health problems. By directly relating key perspectives to a case study, you will reflect on how the medical perspective, psychological perspective, and social need perspective come to make sense of mental ill-health.
A free statement of participation is issued on completion of this course.
The Science of Well-Being
This course by Yale will engage you in a series of challenges designed to increase your own happiness and build more productive habits. 
As preparation for these tasks, the instructor reveals misconceptions about happiness, annoying features of the mind that lead us to think the way we do, and the research that can help us change. 
Enrollment in this course is free, however, certification is available on a paid basis.
Supporting children's mental health and wellbeing
After studying this course, you should be able to:
understand the influences on mental health in young children aged 0–5

identify the factors that contribute to good mental health in children

explore national and global influences on children's mental health

develop knowledge about strategies and interventions to improve mental health in children

examine how adults and society can support children's mental health and well-being.
Enrolling in this course will give you the opportunity to earn an Open University digital badge. Badges are not accredited by The Open University.
"Things not to say to someone with mental illness: Ignore it. Forget about it. Fight it. You are better than this. You are overthinking."

Nitya Prakash
Suicide Prevention
This course explores the science of suicide research, prevention, and intervention.  
Topics will include terminology, epidemiology, historical and contemporary theories of suicide, modern approaches to suicide research, empirically supported approaches to prevention and intervention, and the lived experiences of those with suicidal thoughts and attempts.
Enrollment in this course is free, however, certification is available on a paid basis.
Teach Mental Health Literacy
In this course, educators will learn how to apply this classroom-ready, web-based, modular mental health curriculum resource as well as develop their own mental health literacy. 
Educators can then use this resource to successfully address mental health-related curriculum outcomes designed to be delivered by teachers to students aged 12 to 19.
Participation in this online course is free. An optional certificate of completion is available for $50 (Please select this option when you register as it cannot be selected once you finish the course).
Talk to Me: Improving mental health and suicide prevention in young adults
This course will help you learn strategies to improve the mental health of young people in your life, recognise concerning behaviours, and feel better prepared to have conversations about mental health.
Key topics in this MOOC include understanding contributing factors to poor mental health, how to talk about addressing poor mental health, and strategies to increase mental fitness.
Enrollment in this course is free, however, certification is available on a paid basis.
Mental Health and Nutrition
Interested in the fascinating interrelation between food and brain health?
This course is for you! This course is based on world-leading research into the links between nutrition and mental well-being. The course will cover evidence supporting the premise that eating better, and taking additional nutrients when appropriate, can improve mental health for many people.
Enrollment in this course is free, however, certification is available on a paid basis.